Here are 5 signs you might notice of yourself as you journey into this last (or close to last, hopefully) chapter of your time as an undergrad.
You know to steer clear of those dreadful 8 A.M's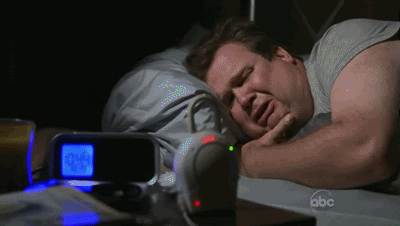 giphy.com
You are not a naive, freshman anymore... You've learned from your mistakes. You know that 8 A.M courses are never, by any circumstances, by any measure, a good idea. That voice in your head that says things like " oh you're more mature you can totally handle it now" or "it's only two days a week that's not so bad right?"........ please please please DO NOT let this voice infiltrate your rational decision-making process. Just don't.
You feel more comfortable around your professors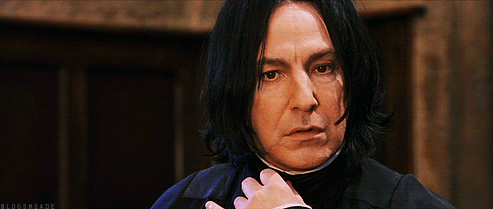 giphy.com
If you're a senior, chances are that you are more into your major and class sizes have dwindled down. Thus, you feel closer to your professors, and it's easier to confront them after class and attend office hours regularly. Freshman year, I felt apprehensive about raising my hand to ask a question. Now, that is just not an issue. They are here to help you succeed just as much as you are there to succeed. If your professor is really chill, they may even let you call them by their first name. Just make sure you know that it's alright by Sharon before you delve right into doing that ;)
You know that dreaded job hunt is quickly upon you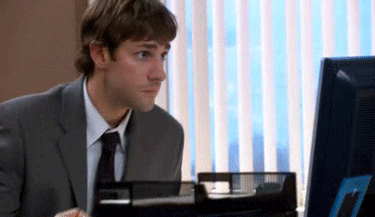 giphy.com
You knew it was coming. You simply didn't have to distress over it... until now. Come next fall, you will be catapulted into the working "real" world (unless you are lucky enough to delay this process, i.e grad/med/law school). You know that it is totally on you to put in the effort in the midst of an unknown and competitive job market. If you don't land your dream job, you hope that your first job will be a stepping stone in the right direction. In the end, though, you know that everything will fall into place and work for the very best.
You value nap time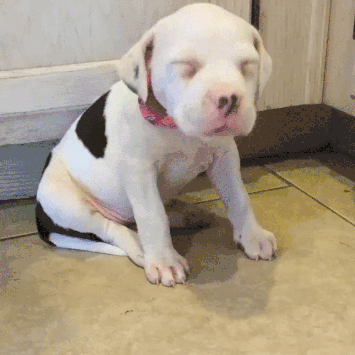 giphy.com
Most college student must choose between sleep, a social life and academics. Maybe it's possible to maintain some sort of combination of the two. And perhaps by some type of sorcery you are able to handle all three. By the time senior year rolls around, you know that one factor is crucial: sufficient sleep. Unfortunately, getting eight+ hours every night seems to be out of reach for most. The next best thing? Naps. You know to organize your schedule in a way where you can catch some good ol' ZZZ's in your dorm, the library, the student center, the dining hall, a bench somewhere... Anywhere, really.
You feel bittersweet about the end of this chapter in your life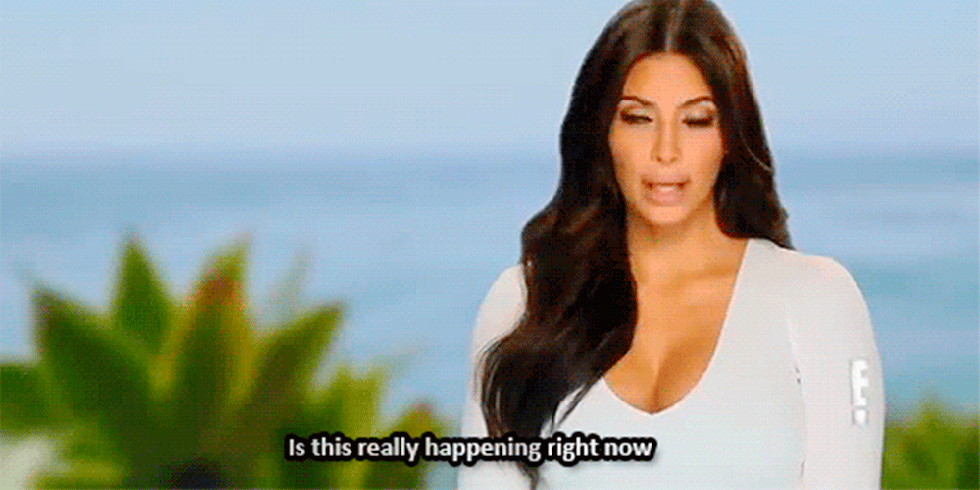 giphy.com
Before I came to college, I was always told that this was going to be the "best four years of my life". Reflecting back on these past three years, I had one heck of a time. However, I don't like this phrase for a couple of reasons. Although these are wonderful years, there are too many more wonderful years ahead to think that it can't get any better. There are more friends to meet, more things to learn, more places to go, and much, much more to experience. To sound very cliché, I like to think of my senior year as less of a conclusion, and more of a springboard, into the mystery that is the future.