It's that time of year: finding the largest bag of your favorite fun size candies, the perfect pumpkin to carve a memorable jackolantern and above all putting together the most creative and clever costume. Some of the best costumes and characters to take on and are in a category I feel is often neglected when it comes to Halloween is musical theatre. One might argue that yes, we get to dress every day of the year as artists of the stage, but that should mean even more so that we save our best characters for such a day. So if you're stuck finding a Halloween costume that no one else will think of and show how dedicated to your thespians you are, then this list is for you!
1) Hamiltrash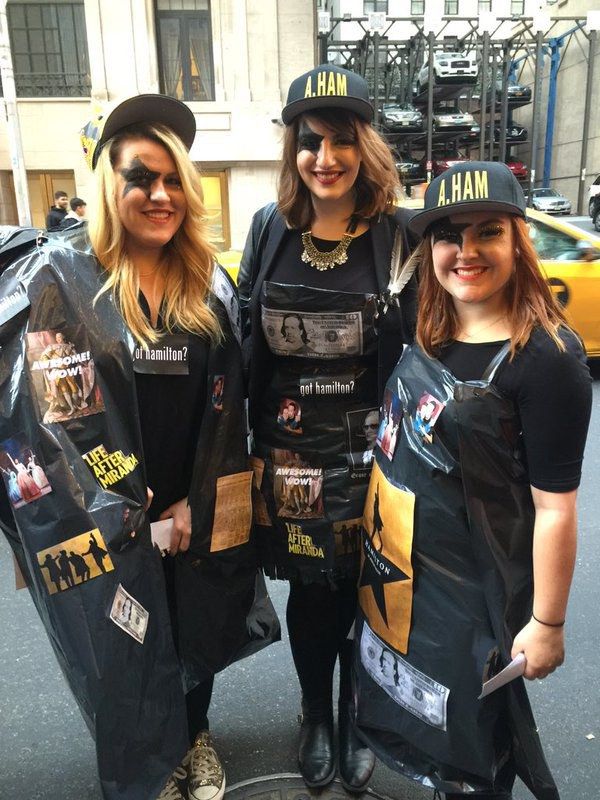 Items Needed: Trash bags, marker, Hamilton pictures/playbills
Probably the most accurate and saddest costume, you're sure to remind everyone of who they actually are. How spooky!
2) Jean Valjean from Les Miserables
Items Needed: solid color tshirt, marker to write "24601", loaf of bread (preferable)
No one will dare question a man such as you, unless you run into Javere. This simple, but effective take on everyone's favorite man who was more than capable of change and love will produce tears in eyes immediately.

3) Allison from Fun Home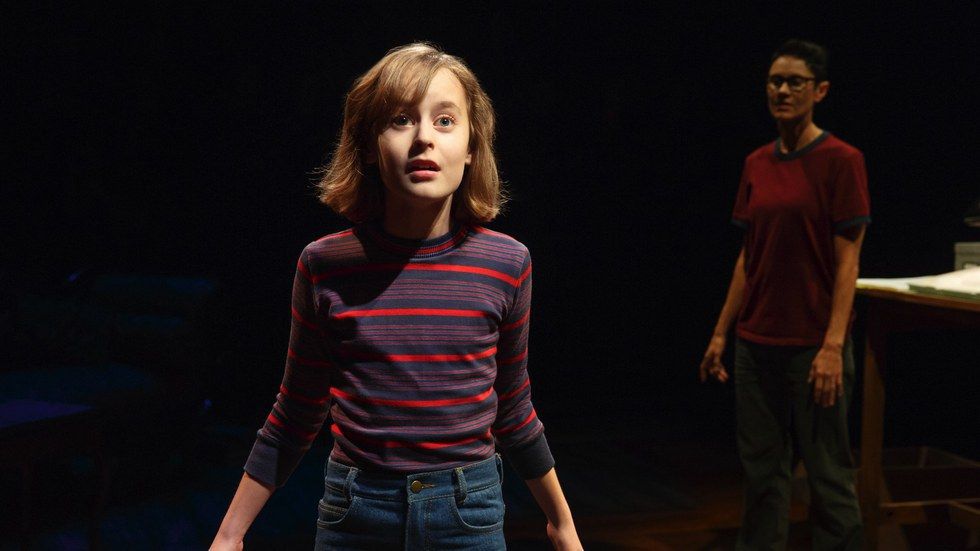 Items Needed: long striped tee shirt, jeans, sneakers, heart saying "hi"
You'll never have been able to fly so high when you're rocking the swagger of Allison. Young, but determined, and thoughtful, you'll be sure to attract everyone's eye. Whether you wish to feel beautiful, I mean handsome, then this will get the job done.
4) Hedwig from Hedwig and the Angry Inch
Items Needed: amazing abs, Madonna's wardrobe, a Kim Zolciak worthy wig, and a shit ton of makeup
For the person who wants to be the star of the party, this one's for you. You'll be making it rain in Halloween candy in the amazingness of your costume, with verses of "Sugar Daddy" being sung in your honor. Everybody knows this isn't a little wicked town until you arrive.
5) Jenna, Becky, or Dawn from Waitress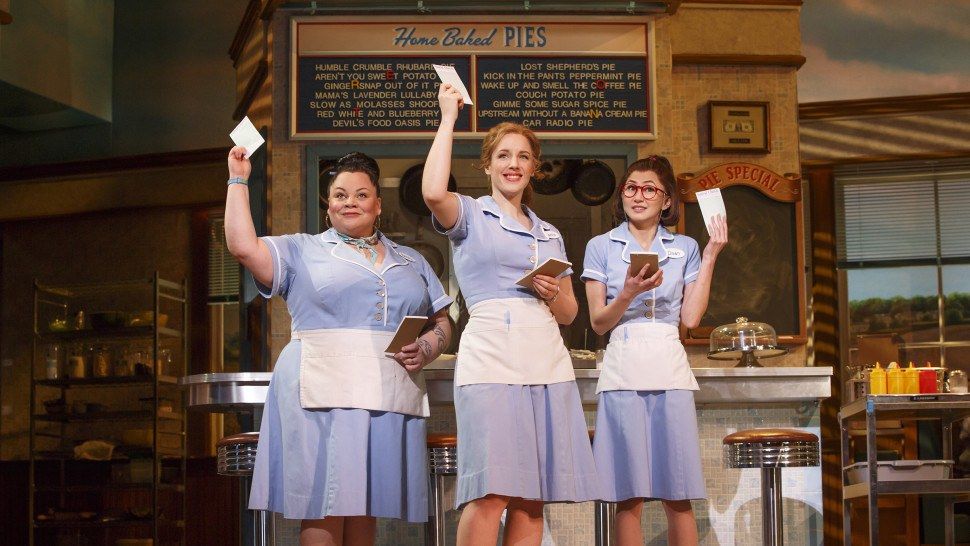 Items Needed: Light blue shirt and light blue skirt or dress, apron, notepad
Order up! You'll give them something to serve up with this amazing ensemble. They won't be able to get rid of you once they see you're sweet as pie, inside and out. It requires a little more putting together, but worth it if you can manage, and if you have your own Lulu that's even better!
6) Anastasia from Anastasia
Items: The most regal gown you own, red or blonde wig
You ain't no Disney princess meaning you're guaranteed to be the most unique princess by far. You may have to journey to the past to get people to remember you, so be prepared to belt out your most heartfelt version of "Once Upon a December". Rest assured, you have a Broadway show coming up so once everyone falls in love with it you'll just be ahead of the curve.
7) Anyone from Hamilton
Items Needed: A lot of Hamiltons ($)
Just like its ticket prices, you gotta pay if you want to play the part. To see or be a part of it, the choice is up to you. Needless to say, your pants will most definitely look hot and hearts will go boom when they see you walk through the door. Don't throw away your shot at blowing everyone away!