State College is growing to be a much more diverse community. This small town holds a great variety of different food options for take-our or dine-in, ranging from traditional American meals to Mediterranean, South Asian, and East Asian cuisines. With so many options, it's hard to choose. If you're looking for new restaurants to try out with your friends, or even alone, I have some great recommendations for you.
The Koop
If you're looking for a place to get authentic Korean food and Korean fried chicken, The Koop is the place to go. It is so much better than Kimchi Restaurant, don't even waste your money there; take it from someone who has lived in South Korea for 15 years and has a Korean mother. Their fried chicken is pretty similar to the fried chicken that I've had while living in Korea, and it is a lot better than American fried chicken, in my opinion. They've recently added bingsu (빙수), which is Korean shaved ice that is served with different toppings, such as mangoes, strawberries, and sweet red beans. Though it doesn't compare to the ones I've had in Korea, it is a refreshing treat to have on a hot day.
Crust & Crumb Cafe
Located on E. College Avenue, Crust & Crumb Cafe is a relatively new addition to State College. It opened back in August of this year, and ever since my friend told me about it, I have not been able to stop going. Their coffee and pastries are amazing. I absolutely love their Oreo cheesecake, and the staff is super friendly! If you have the chance to stop by on your way to class, definitely do so because it is worth every penny!
Sower's Harvest Cafe
Located right behind the Starbucks on S. Garner street, Sower's Harvest Cafe is a great place to get breakfast with your friends on the weekend. Their menu has a variety of foods, coffees, teas, and desserts, all of which are amazing. I went for the first time a couple of months ago, and I'm dying to find some time to make another visit. The food is made right there, and everything is sourced locally! This restaurant is a great business to support, so if you get the chance, order breakfast or lunch from Sower's!
Bonfatto's Italian Market & Corner Cafe
Though Bonfatto's is located in Bellefonte and not State College, I just had to mention it. Their coffee is probably some of the best that I've had, and I drink a lot of coffee. They have many different breakfast and lunch options. If you have the time, I recommend making the drive to Bellefonte to try Bonfatto's.
Cafe WOW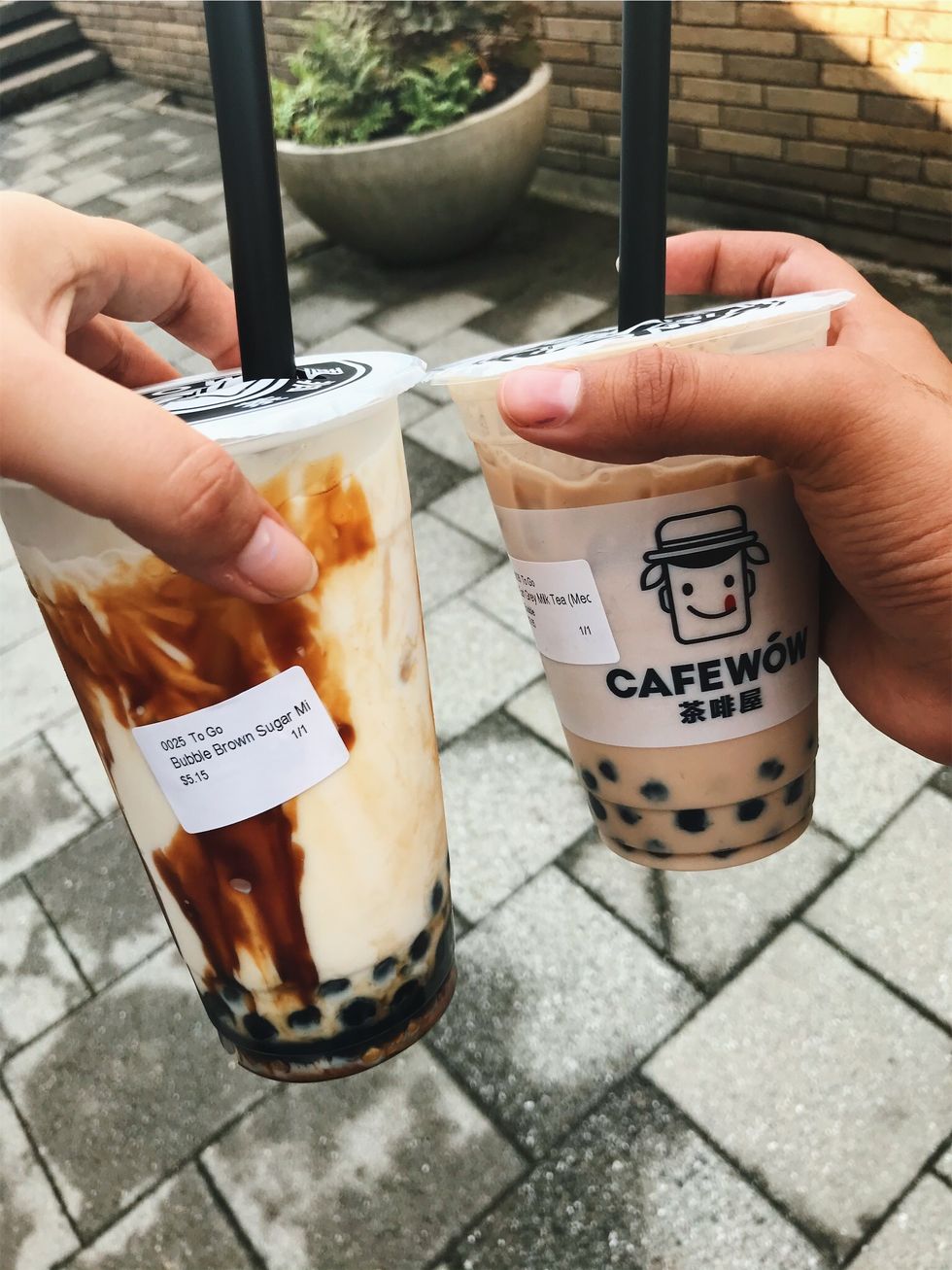 If you're a bubble/boba tea lover, like yours truly, Cafe WOW is the place to go. Though it's not so much a hidden gem, it's definitely a great place for some good boba tea. It's located right below the Urban Outfitters downtown, and they have great flavors too! I usually get the brown sugar milk tea with bubbles, which I strongly recommend
The Korean Table
The Korean Table is another great restaurant to visit if you want to try pretty authentic Korean cuisine. They have the Korean staples, such as galbi, bibimbap, and traditional Korean stews and soups. If you're looking to introduce yourself to Korean culture and food, the Korean Table is a great place to start! Nothing will top my mom's cooking, though.
The Naked Egg Cafe
This may not be considered a hidden gem, but it is just too good not to mention. The Naked Egg Cafe is a great brunch place to visit with your friends. The staff is super friendly, and their food is consistent! I'm never disappointed when I go to Naked Egg!