Nothing says summer quite like a big, chocolate covered ice cream cone or a slushy from the corner gas station. Unfortunately, there are a lot of sneaky ingredients lurking in your favorite summer treats, like artificial sweeteners and saturated fats, that could be wreaking havoc on your beach bod. But don't worry-you don't need to swap your summer desserts for salads and juice cleanses just yet. Try out some of these healthy and delicious alternative summer treats! They taste better than the real thing and they're fun to make.
1. Fruit Pops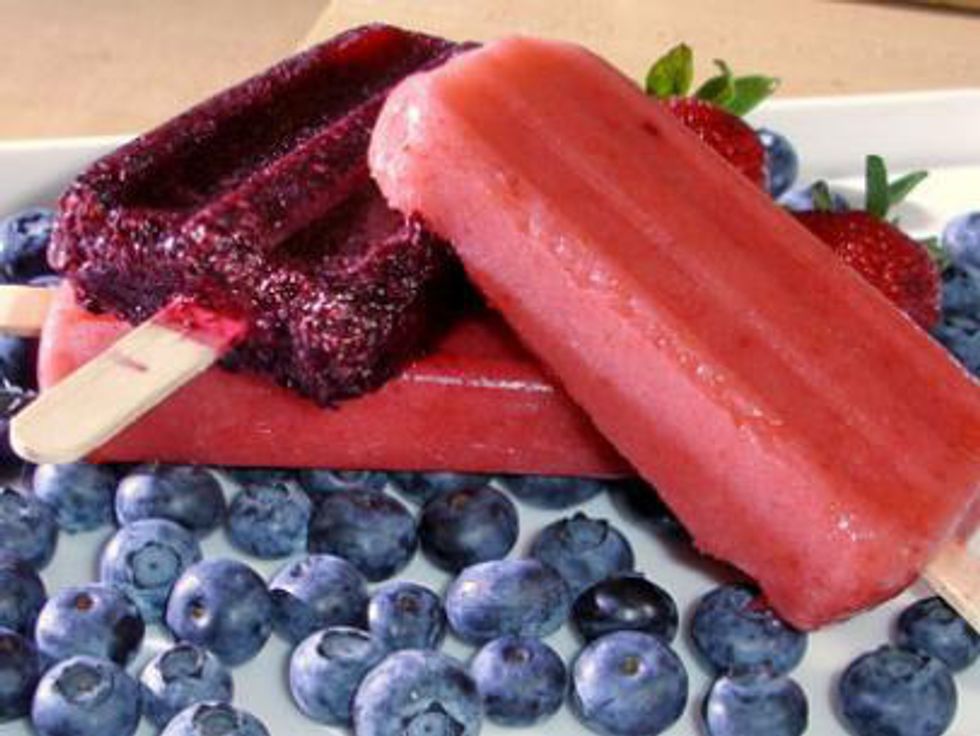 Why it's better for you: The real fruit used in these popsicles creates an appetizing color without the use of artificial food coloring. The honey in the recipe is the natural, healthier alternative to artificial sweeteners used in store-bought popsicles, which contribute to weight-gain.
Get the recipe here.
2. Chocolate Chip Mint Greek Yogurt Pops
Why it's better for you: Regular ice cream is full of unhealthy fats and sugars. Greek yogurt typically has fewer calories, less saturated fat, more calcium, and more protein than ice cream.
Get the recipe here.
3. Trail Mix Cookie Bites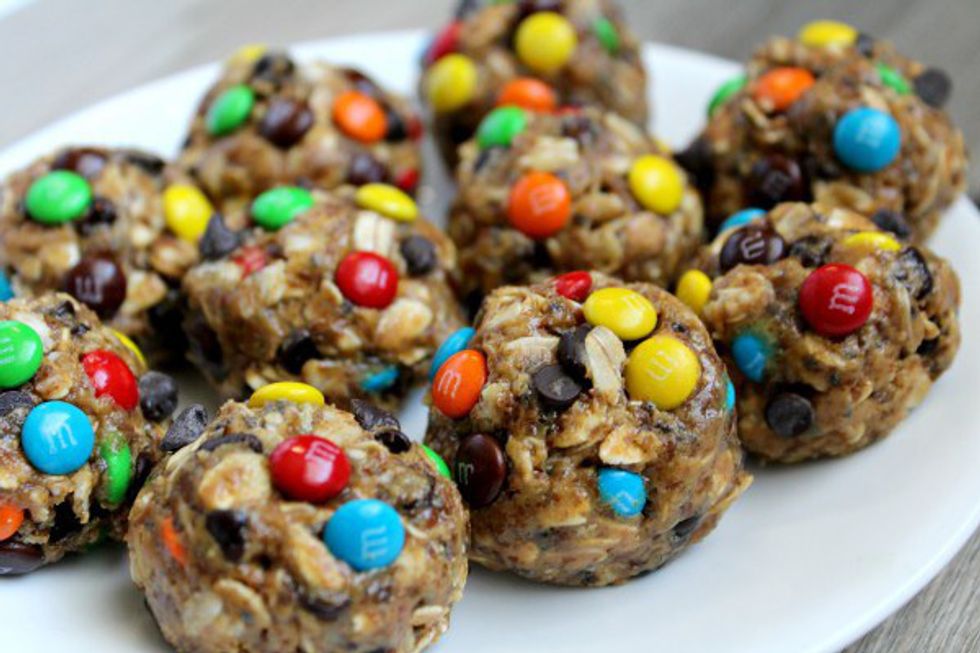 Why it's better for you: The oats are full of fiber (good for digestion) and whole grains. The peanut butter is full of protein and potassium for an extra energy boost. The flax seeds and chia seeds are high in iron, vitamins, and Omega 3 (good for your heart and your cholesterol). The honey adds vitamins and natural sweetness.
Get the recipe here.
4. Ice Cream Bites

Why it's better for you: The only ingredients are bananas and chocolate chips! Bananas are high in potassium, vitamins (B6 and C), fiber, and antioxidants. They're also very low in calories and fat.
Get the recipe here.
5. Fruit-Infused Water

Why it's better for you: Both ingredients -- fruit and water -- are all natural! Using fruit eliminates the need for unhealthy artificial sweeteners. Fruit-infused water helps to speed up your metabolism, improve digestion, and get rid of harmful toxins.
Try these recipes.
(If you're worried about drinking fruit pieces, try some of these fruit-infuser water bottles)
6. Zucchini Chocolate Muffins

Why it's better for you: With these, you get the taste of a chocolate muffin without all of the processed sugars. The zucchini keeps the muffin's structure while adding vitamins, potassium, and fiber. Substituting applesauce for oil and honey for sugar cuts down on unnecessary calories from fat or sugar. Whole-wheat flour is less processed, meaning that all of the healthy bits (like vitamins and bran) weren't lost in production. Almond milk also cuts down on calories and makes the muffins friendly for lactose-intolerant people.
Get the recipe here.
7. Banana Mango Smoothie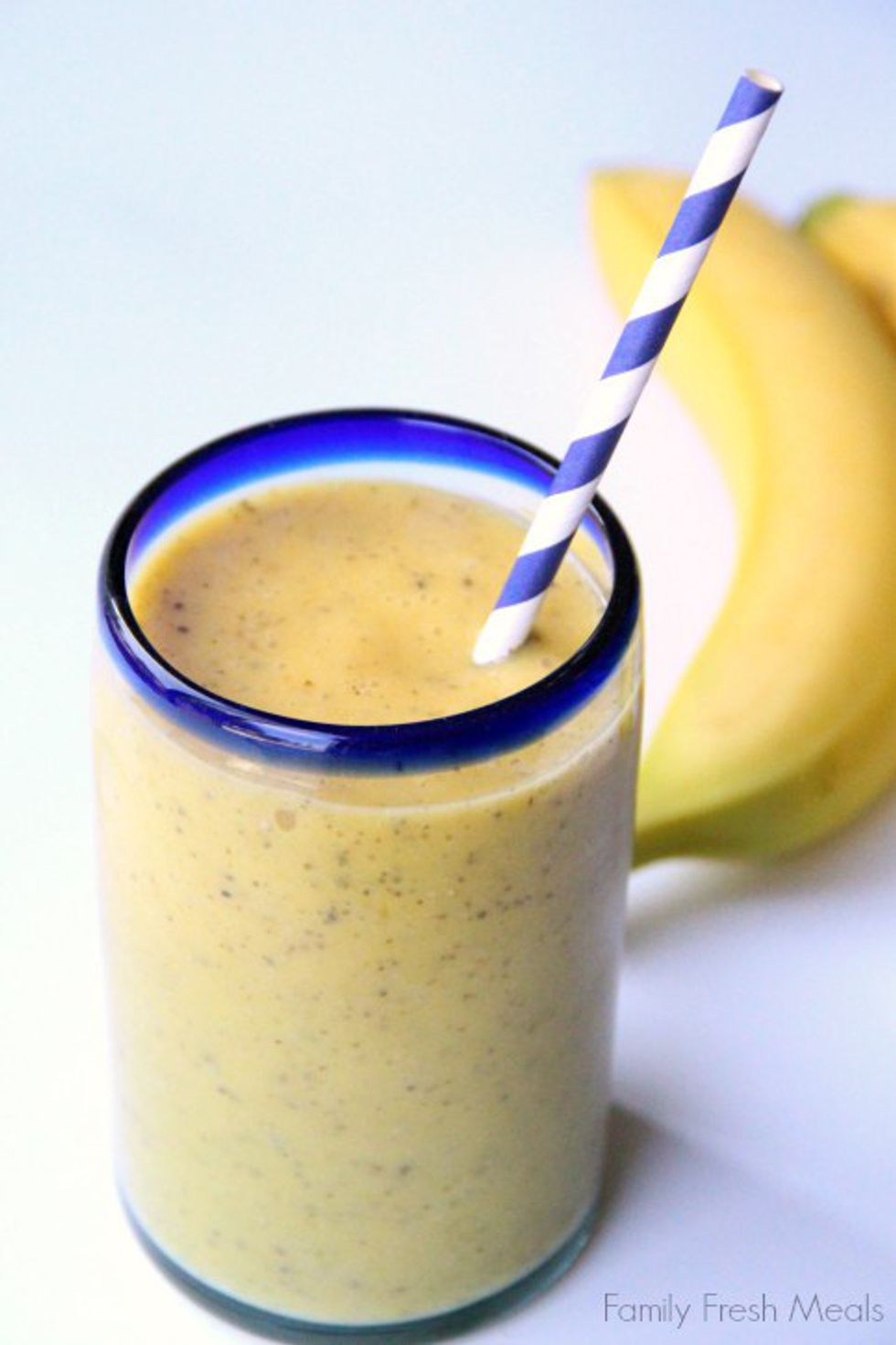 Why it's better for you: There are no preservatives or sugar syrups in this smoothie. Mangos can clear up your skin, improve digestion, and boost the immune system. The chia seeds and bananas are both full of vitamins, antioxidants, and fiber. Almond milk is great for your muscles and gives you skin a healthy glow.

Get the recipe here.