With the New Year coming up, we are all thinking about resolutions and changes we want to make in our lives. If you are like me, and want the next coming year to be even more productive, I have some advice I have picked up from successful artists over the years.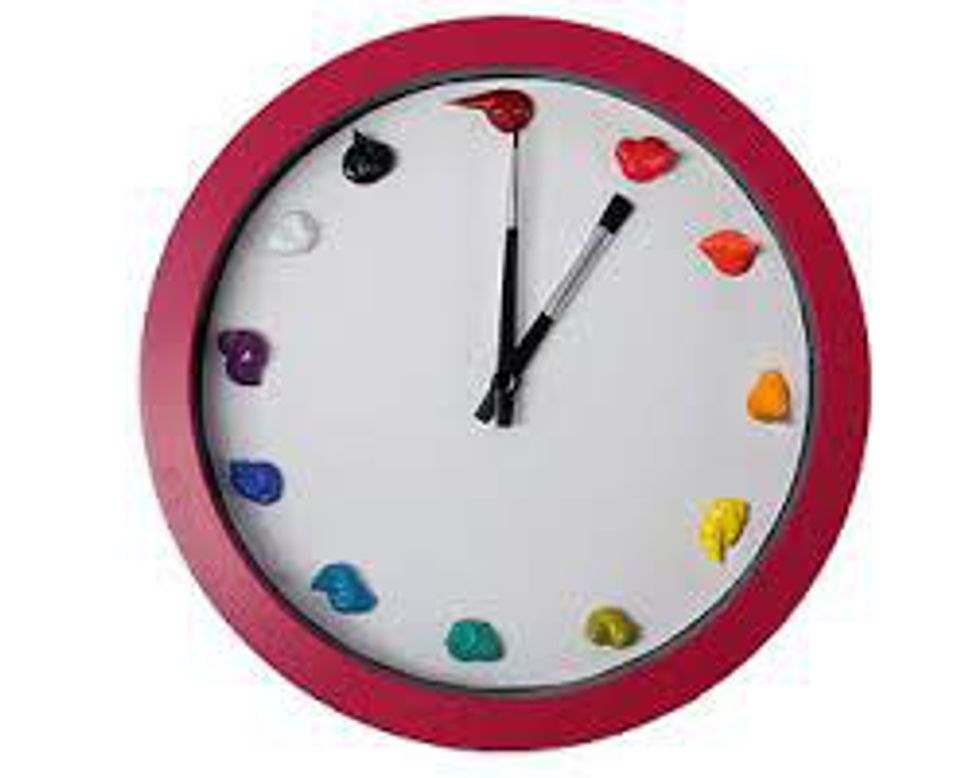 1. Have a Regular Routine
It is hard to be a productive artist if your schedule is all over the place. It is important to set aside some work time. Even if you are "blocked" just sketching or constructing can help spark an idea. The most important part is to get in the habit of working. The other half of the story is to set aside personal time. Time to read, time to yourself, time to exercise, time to do what you know you need to do. If you have a regular schedule, you don't have to worry about how to arrange your day. Instead, you can focus that energy into your creative projects.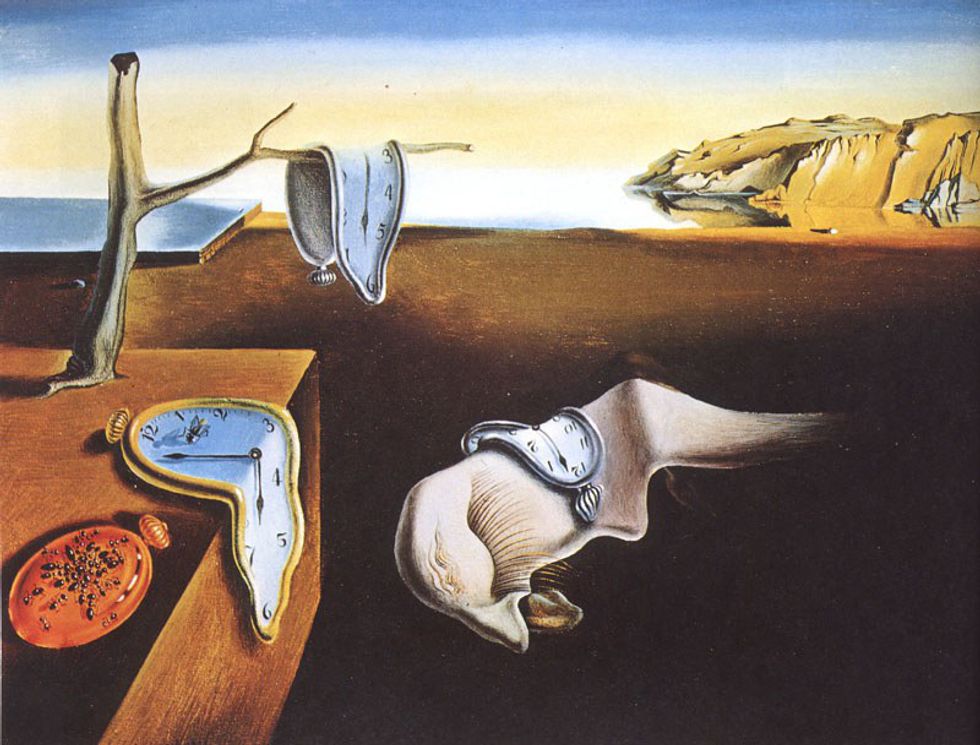 Salvador Dali, The Persistence of Memory, 1931.
2. Get Plenty of Rest
Salvador Dali states in his Secrets of Magical Craftmaking that an artist cannot start a masterpiece unless they wake up from a full night's sleep. I know this to be fact, whether you are painting a masterpiece or not. Every single thought and feeling goes into what you are crafting, and it is important that these thoughts are clear and concise. Also, how can you do something to the best of your ability if you just want to curl up and go to sleep?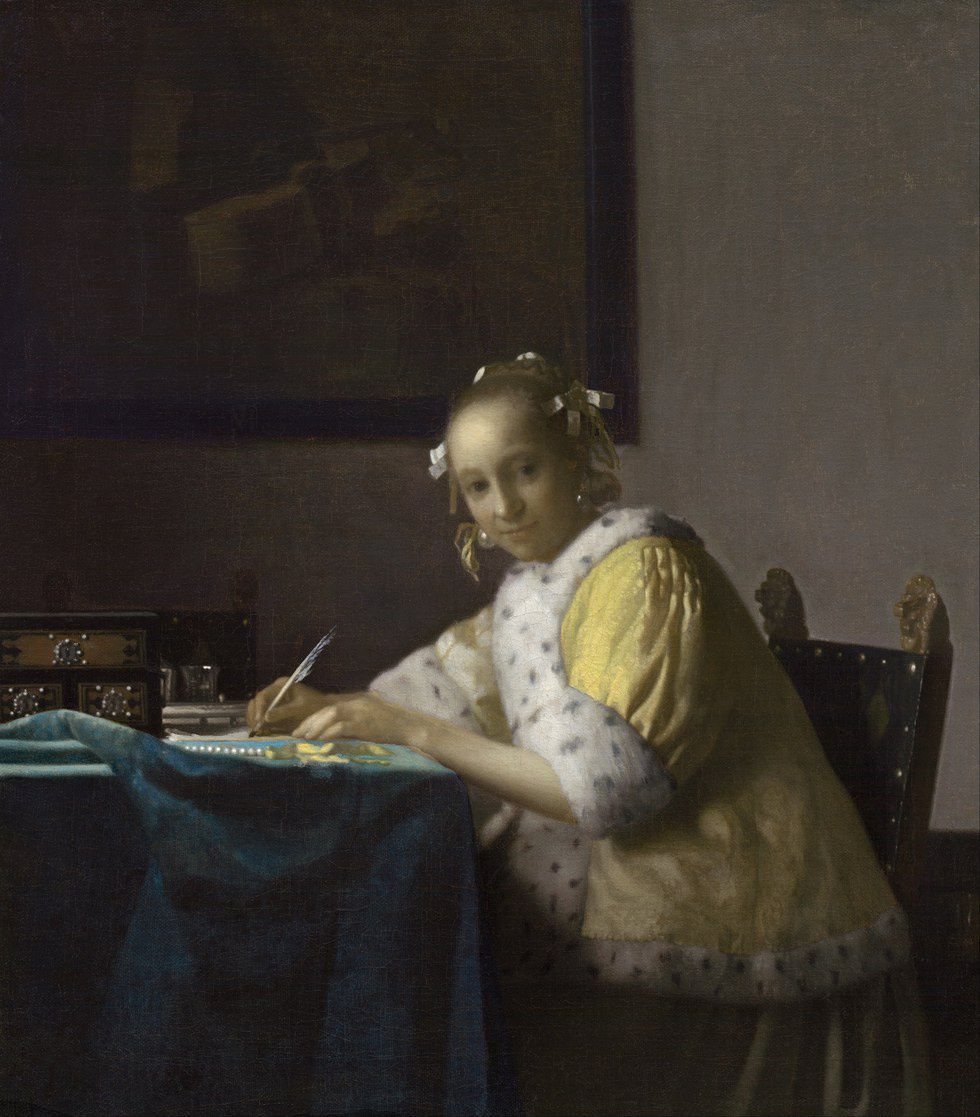 Johannes Vermeer, A Lady Writing a Letter, 1665. This lady is getting her thoughts down on paper.
3. Write!
Writing is a perfect way to process what is going on in your head. Instead of thinking circles and worrying about an idea, put it down on paper and visualize it. Write through it. Writing can help artists work out problems and bring them to life. If you write something down, it immediately becomes more tangible. This could apply to drawing as well. By jotting down the thoughts swirling around in your head, you don't forget them later either.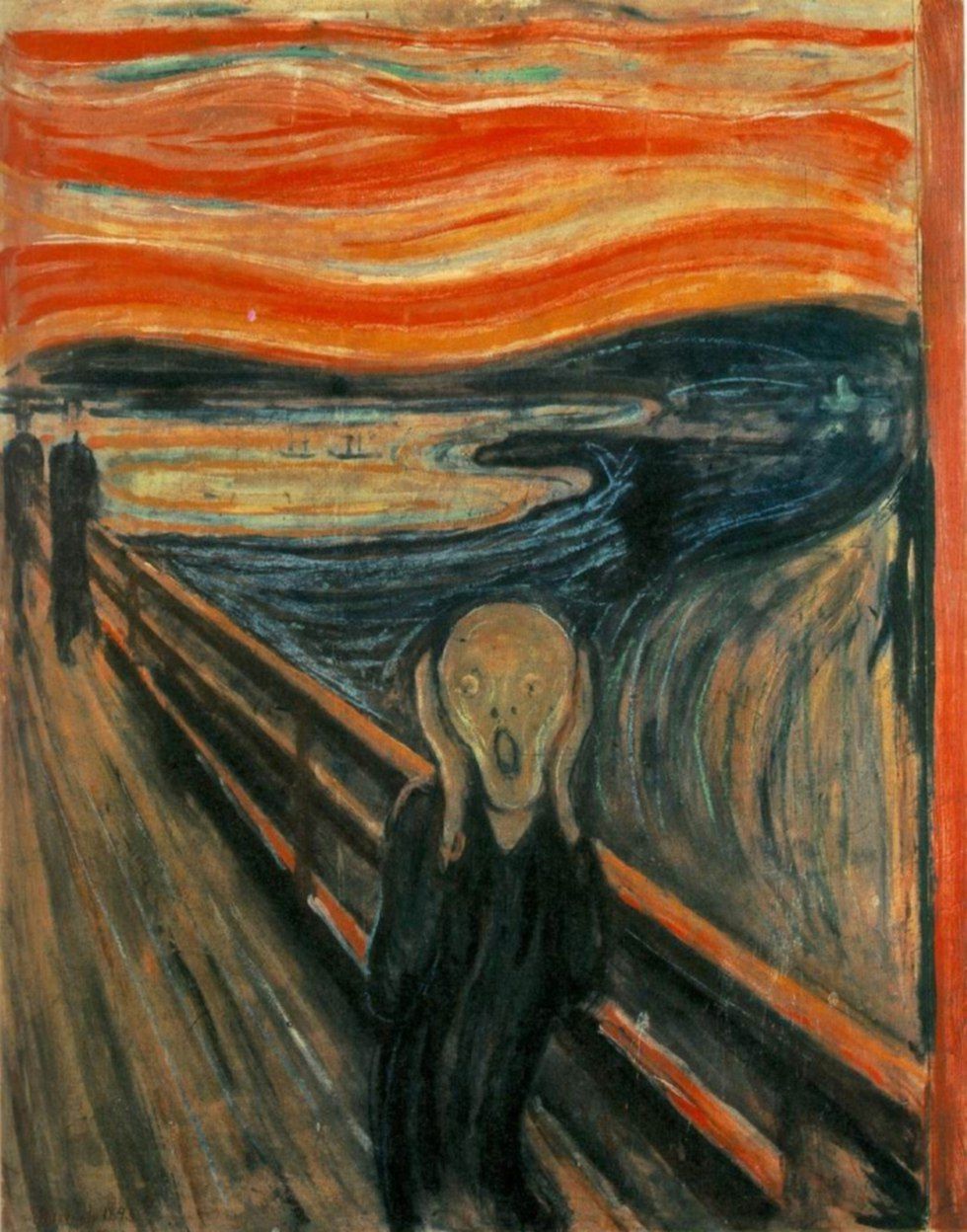 Edvard Munch, The Scream, 1893. Take care of yourself, you don't want to feel like this guy.
4. Be Nice to Yourself
Take care of yourself, mentally and physically. We can be our own worst critics and bullies. If you cannot believe in your ideas, then it becomes harder to make them a reality. Allow your creative side to flow through and not be censored by your more rational side. The first person to knock a great idea down is often that little voice in your head. Take care of your body too. Eating right, sleeping, and exercising can all help you feel good enough to do quality level work.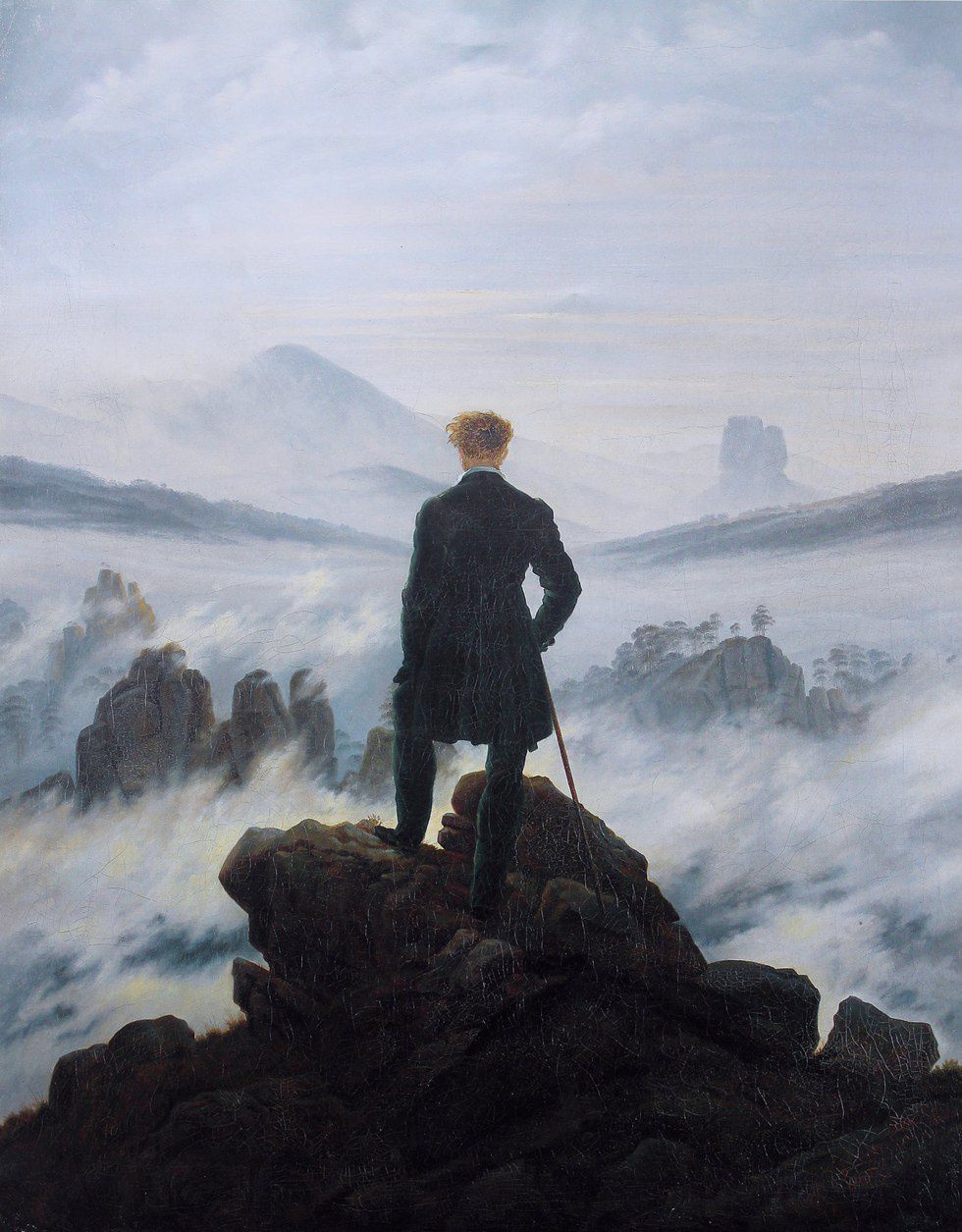 Caspar David Friedrich, Wanderer Above the Sea of Fog, 1818. Be like this guy. I do believe he must set some lofty goals.
5. Set Goals
Know where you want to be today, tomorrow, in a week, in a month, five months, a year, five years, and ten years. Setting short term and long term goals helps you achieve the visions you have for yourself, and they also help you to move your work forwards and to develop as an artist. Nobody knows where he or she will end up, but it is important to have an idea where you are on the creative path.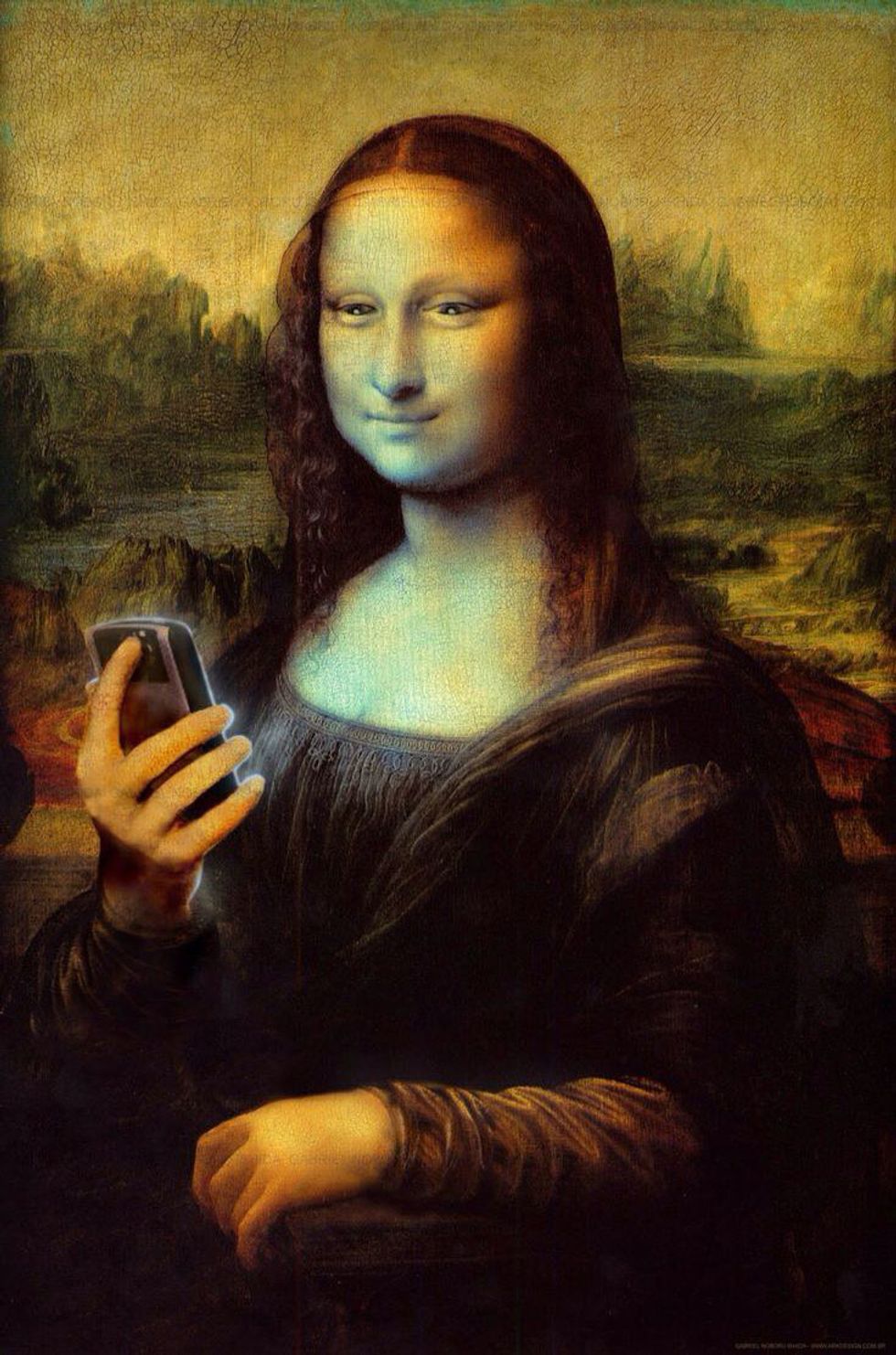 The world is beautiful, so don't see it completely through your cell phone.
6. Get Away From Technology
As artists and inspired people, we are forever seeking originality and creation. Being sucked into our social media and technology makes the act of creation difficult. Not only are we seeing what other people have done, it is easy to be too distracted to work. Of course, technology is intensely useful and has its place in our world. We just have to learn to look up as much as we can and be mindful of reality.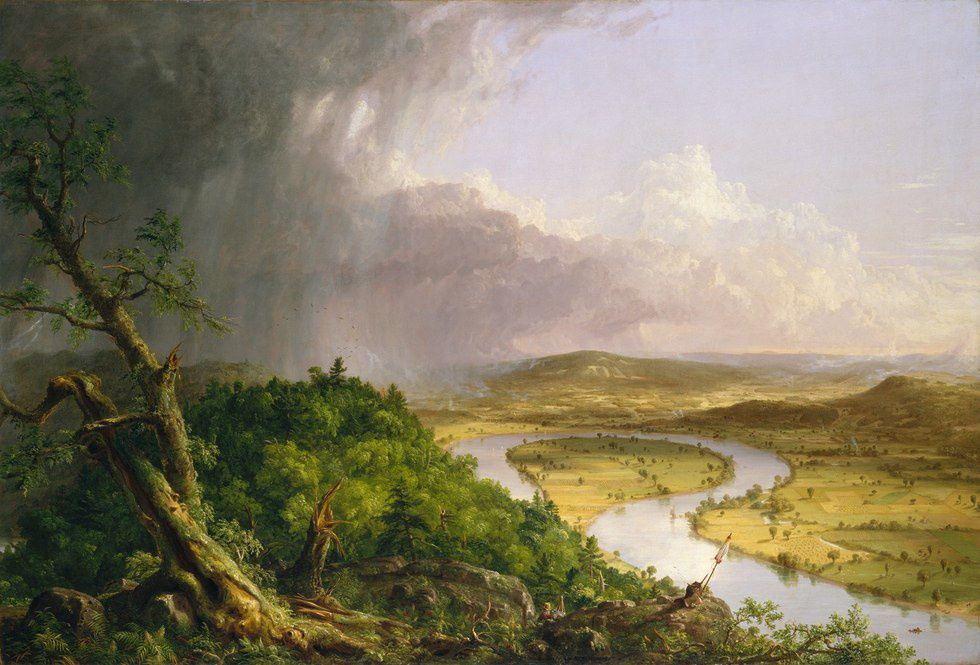 Thomas Cole,
The Oxbow
, 1836. Thomas Cole hiked, traveled, and found his inspiration in the landscape. He was not afraid to go out and explore.
7. Explore
Experiences feed artists. Creative people are always walking, exploring, traveling, and seeing. Who knows where you might find the inspiration for you next project? New stimuli can spark new ideas.
These seven habits help artists to create, function, and become successful in their fields. Knowing who you are, what you stand for, and what changes you can make in your life will help you become the person you want to be. I know that I do not have all of these habits down yet, but I strive for them. I know living a good lifestyle will feed my inner artist. I hope these habits can feed your creative side as well in the new year.