The Las Vegas shooting was a terrible tragedy that killed more than 50 people and injured over 500. It brought out the best in people, and around the nation, many are mourning. But this devastating event raises many questions about gun control and regulations in America — should these weapons be allowed with civilians? How safe or dangerous are they? How easily can you get legally or illegally get them? Let's start off with these simple fact.
---
1. The Las Vegas shooting was the deadliest mass shooting in modern American history.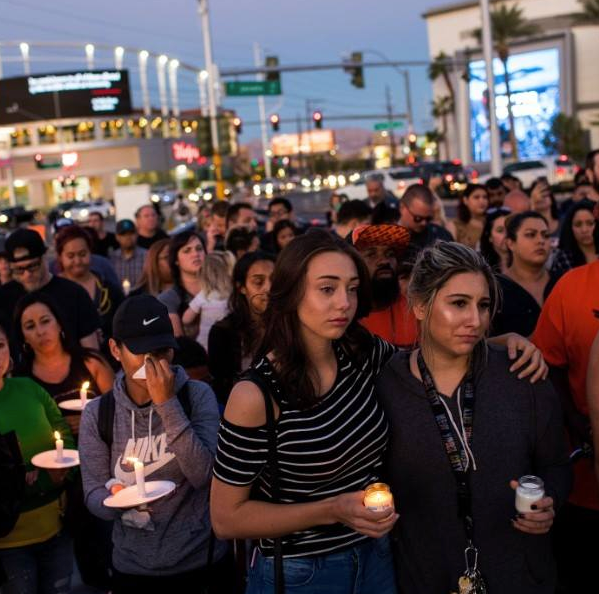 With at least 59 people killed and more than 500 people injured, the Harvest Music Festival shooting in Las Vegas is the deadliest mass shooting in modern American history. This means that this shooting had the highest death toll out of all shootings dating from 1949. The Pulse nightclub shooting in Florida had 49 deaths and more than 50 injured, and the shooting at Virginia Tech killed 32 people and wounded an "undetermined number of others."
2. More than 10,000 people in 2017 around the world have died from gun-related causes.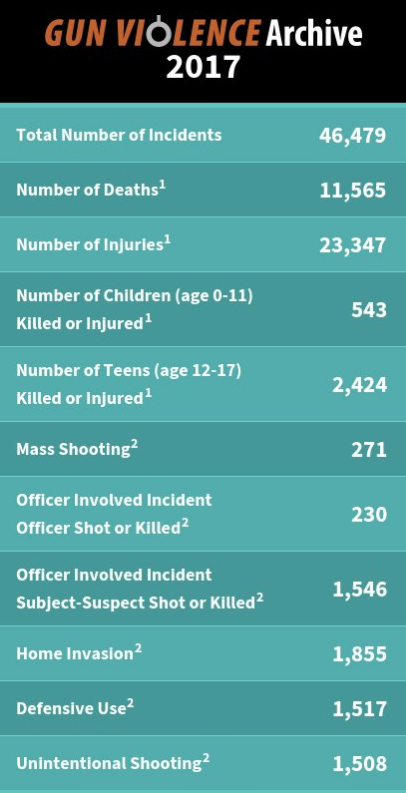 Not to mention 23,347 injuries, 271 mass shootings or 543 children killed or wounded. Keep in mind that this is only in the year 2017. As a young adult and a member of society, I don't really feel safe, especially as more guns are being allowed on campuses. Get more statistics here.

3. One out of three homes with kids also own guns.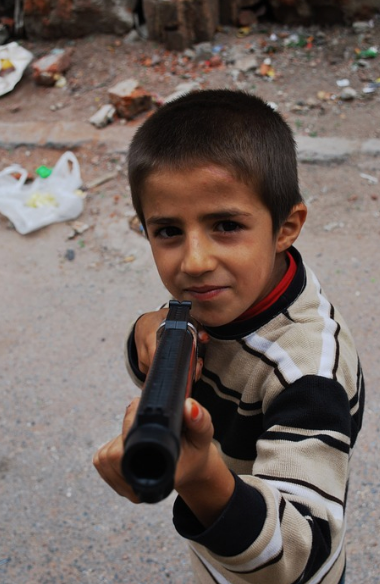 In other words, about 1.7 million children live at a home with at least one unlocked and loaded gun. Additionally, children and adults may feel more obliged to commit suicide with the presence of a gun at home. Of course, you can argue that guns won't be dangerous if placed in responsible hands, but what about the hands of children? Surely you can't blame children.
4. There are about 350 million guns in the United States in circulation.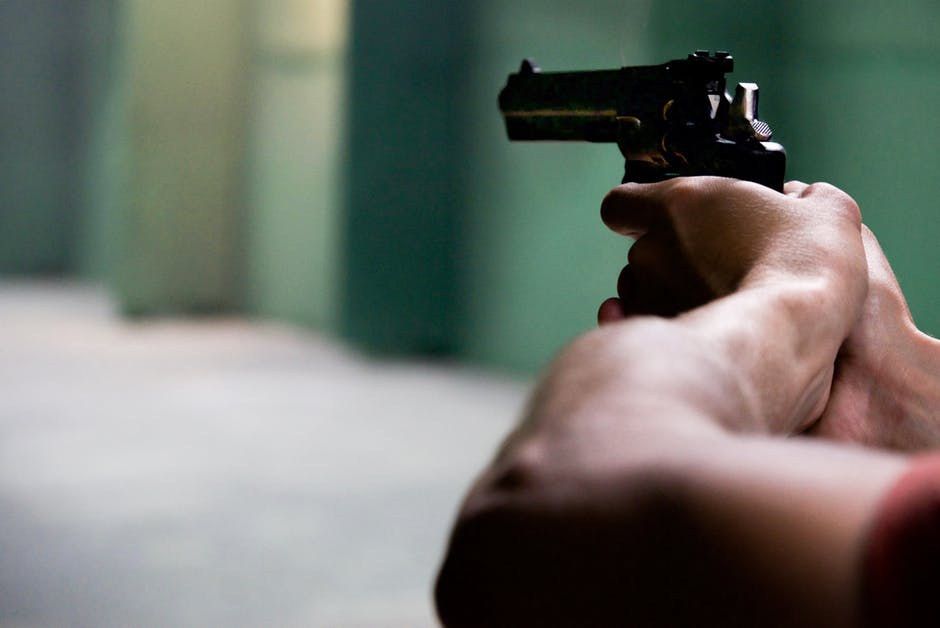 There are about 113 guns for every 100 Americans. Whether these guns are obtained legally or illegally, who knows what damage they can cause? Even if I do agree with citizens arming and defending themselves, maybe 1.13 guns for every American is too intense.

5. Dying from a gun assault is more likely than choking or drowning to death.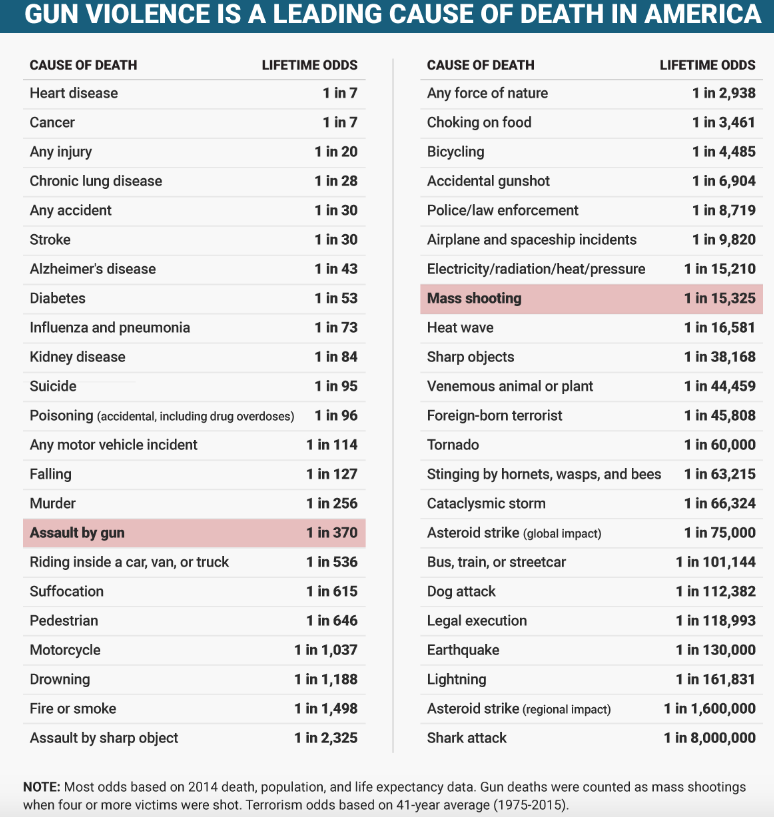 Surprisingly, you are more likely to die from an assault by a gun than a foreign-born terrorist. In fact, dying from a gun assault is not as rare as you might think.
6. America has almost five times as much deaths from guns as other similarly developed and high-GDP countries.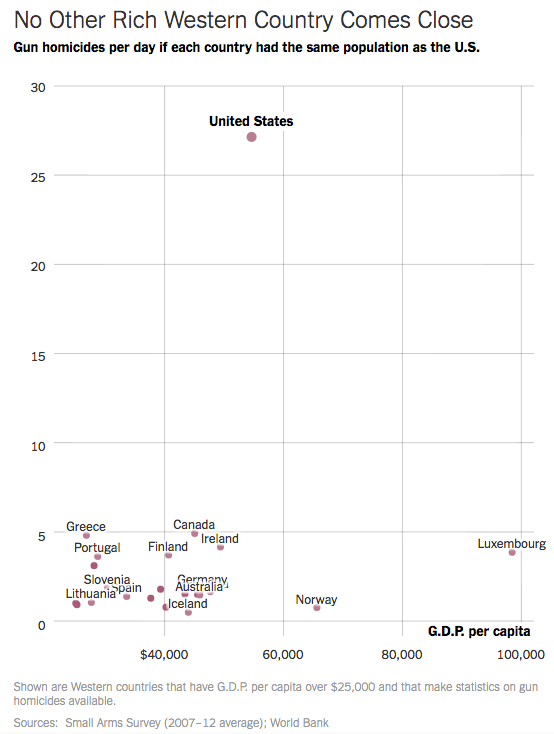 America is a very developed country, yet for all that we brag about, there's still the question of gun homicide. In this chart, America is a definite outlier, as the United States' rate of deaths from gun violence is about five times more than the country with the second highest death toll of gun homicides.
7. In the state with the highest deaths by gun, 23.4 people are killed for every 100,000 people.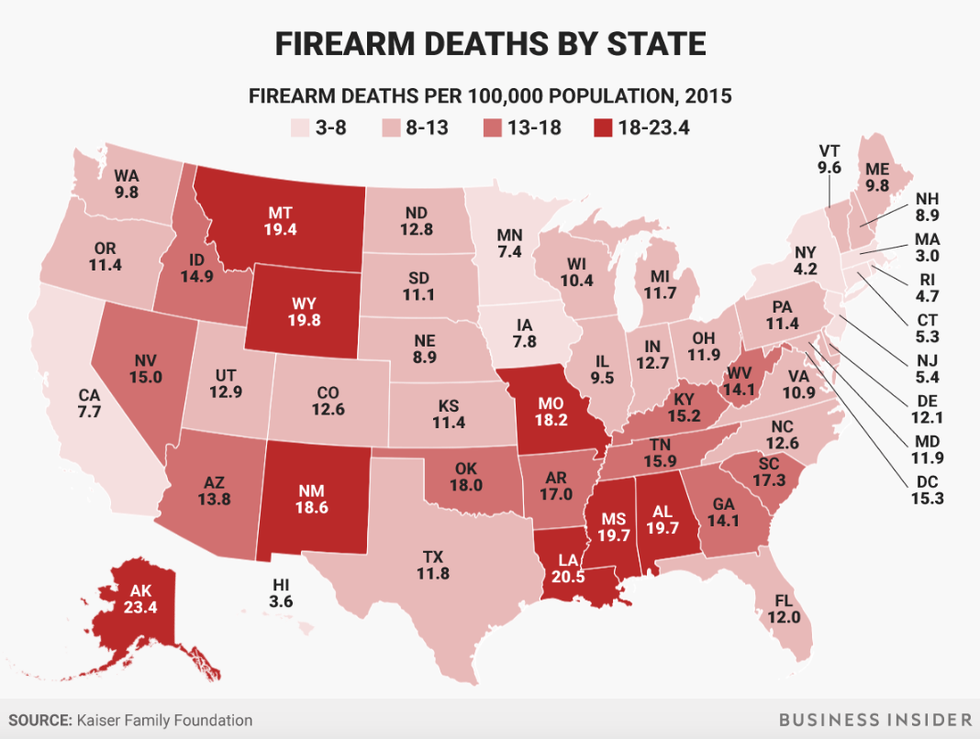 States with stricter gun control laws like California have a significantly lower number of deaths than states with looser gun control laws like Alabama. Every day, innocent people are in unknown danger of being killed by firearms. Perhaps this wouldn't happen so often if governments tightened gun regulations.
If you would like to learn more about firearms and numbers on them, visit the following pages: Bureau of Alcohol, Tobacco, Firearms and Explosives, Law Center to Prevent Gun Violence and the National Institute of Justice.