Posters hung in the hallways and the library was lined with new, brightly-colored books. The Scholastic Book Fair visited my elementary school once every year. Among the chapter books I loved to read and stickers I would bring home for my little sister, I always wanted to purchase another diary. Over ten years later, I can still hardly resist purchasing stationary or some journal when I visit the bookstore.
I cannot tell you how grateful I am for the hundreds of diaries and notebooks I filled as a child. As I flip pages, I witness my own personal and intellectual growth. I can pinpoint the years I switched from cursive to manuscript and back again. I read about things I learned in my third grade classroom and memories with my childhood best friends. The gaps that pictures do not cover are filled by my written accounts. Moreover, keeping a diary at a young age implemented a love of writing that has lasted for years.
In our digital world, the importance of written work seems to be diminishing. Do not get me wrong, I love my laptop. I save nearly all of my homework assignments, papers, and presentations on a computer. In the laboratory environment, I witnessed the repercussions of someone not keeping digital copies of their data and protocols. If you prefer working completely digitally, do whatever is best for you. Technology is incredible, but I think it is important to recognize that there is something so special about keeping a physical laboratory manual. There is something so special about writing a rough draft on lined paper. There is something so special about the little leather journal that sits in my purse and follows me wherever I go.
1. Journals are very helpful when it comes to organizing your thoughts.
People say that sometimes, things are better left unsaid. That does not mean that these unspoken things are better left unwritten. In fact, I find it comforting to write out my thoughts and see them on paper. There are times when I write about a lovely day. These pages in my journal are beautiful. Other times, I write about bad days or sad thoughts. These pages are beautiful for different reasons.
If life seems to be messy, writing helps to clear the skies and establish order. In other words, when your mind is overwhelmed, it is better to release these stresses onto paper to lift them from your mind and your heart.
2. Journaling helps to organize your day.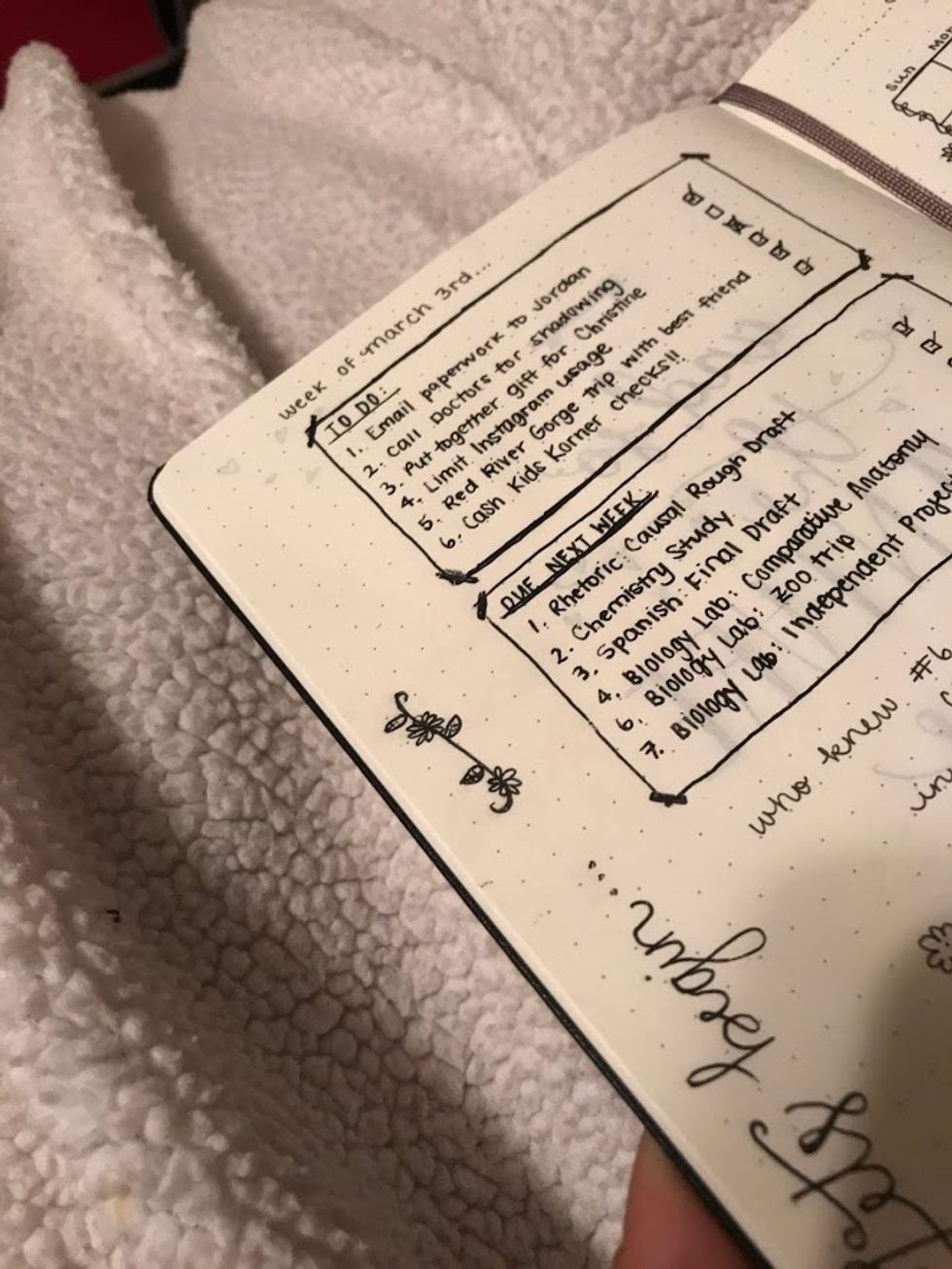 I swear by written to-do lists. I am always writing my commitments down as they come. When I complete them, it feels so rewarding to physically check-mark boxes and cross things off. Written lists are also beneficial because they help to visualize the amount of work you have. On a bad day, it always seems like there is more work to do. Instead of having these clouds of commitments floating through your head, try writing things down! You might realize that you have much more time than you previously thought.
3. Journals are a safe place.
Journals are a safe place to keep your deepest secrets. At a young age, diaries hidden under pillows were not uncommon. As life goes on, old notebooks are stuffed in boxes or placed on bookshelves. Even so, there is no age limit for having a journal. Anyone can confess their fears, doubts, and worries to their journal without the chance of punishment or judgement.
4. You can channel your artistic side.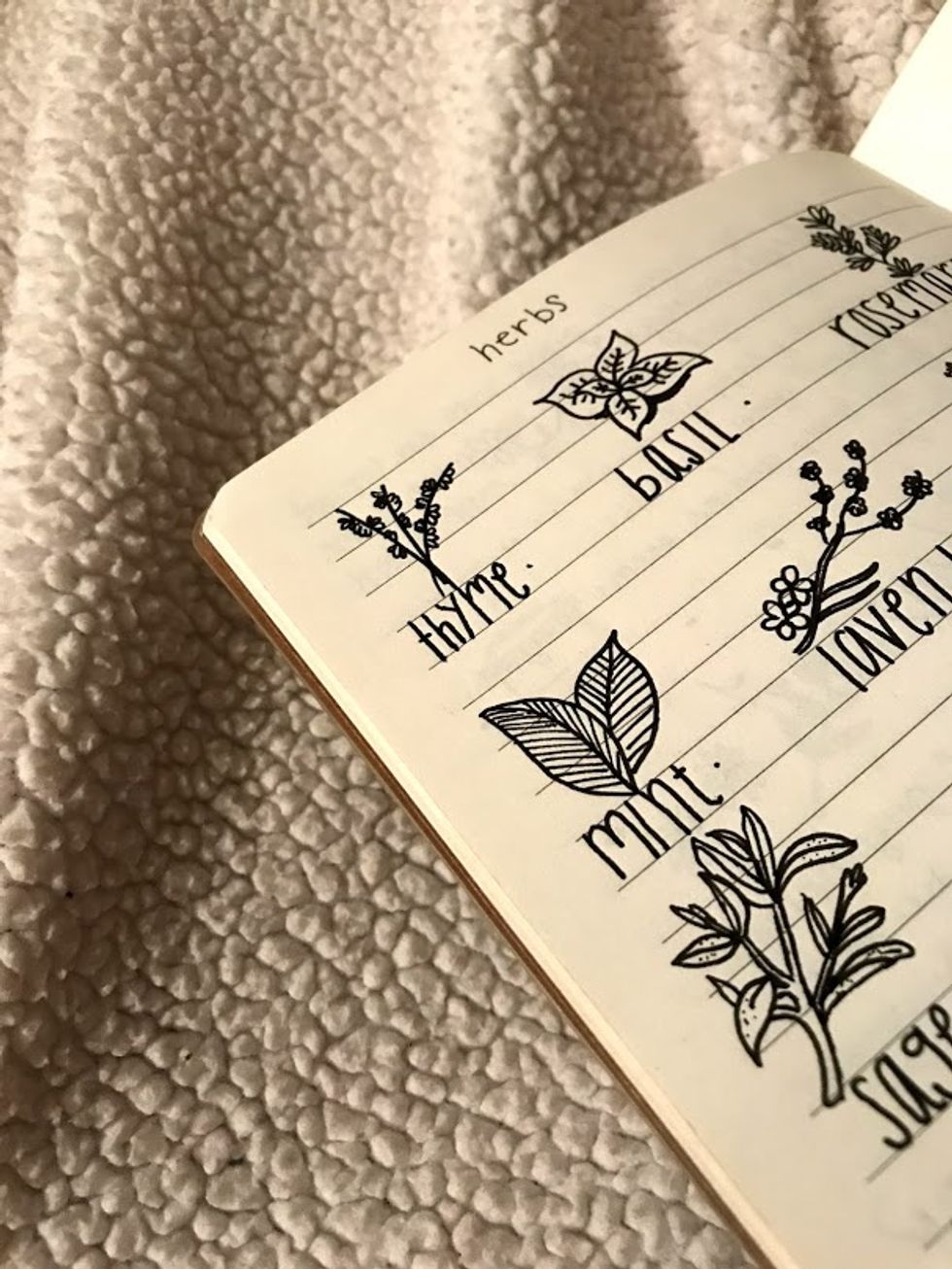 Journals are happy to have their pages filled by anything: poems, drawings, and even notes from that healthcare seminar you attended on campus. The best part is your journal will not judge you for coloring outside the lines and will not laugh if your drawings are not good enough to be hung in a gallery.
You can draw borders around lists or flowers in the margin, but you do not have to! The internet is filled with images of "artsy" journals, but that does not exclude the world's non-artists from the fun. Having a plain, black and white journal is just as lovely.
5. Keeping a journal is good for your mental health.
A part of managing mental health is finding a healthy outlet to express thoughts and emotions. Journals might not work for everyone; however, journals might act as a tool for coping with depression, relieving stress, and managing anxiety.
6. Years from now, you can look back and remember.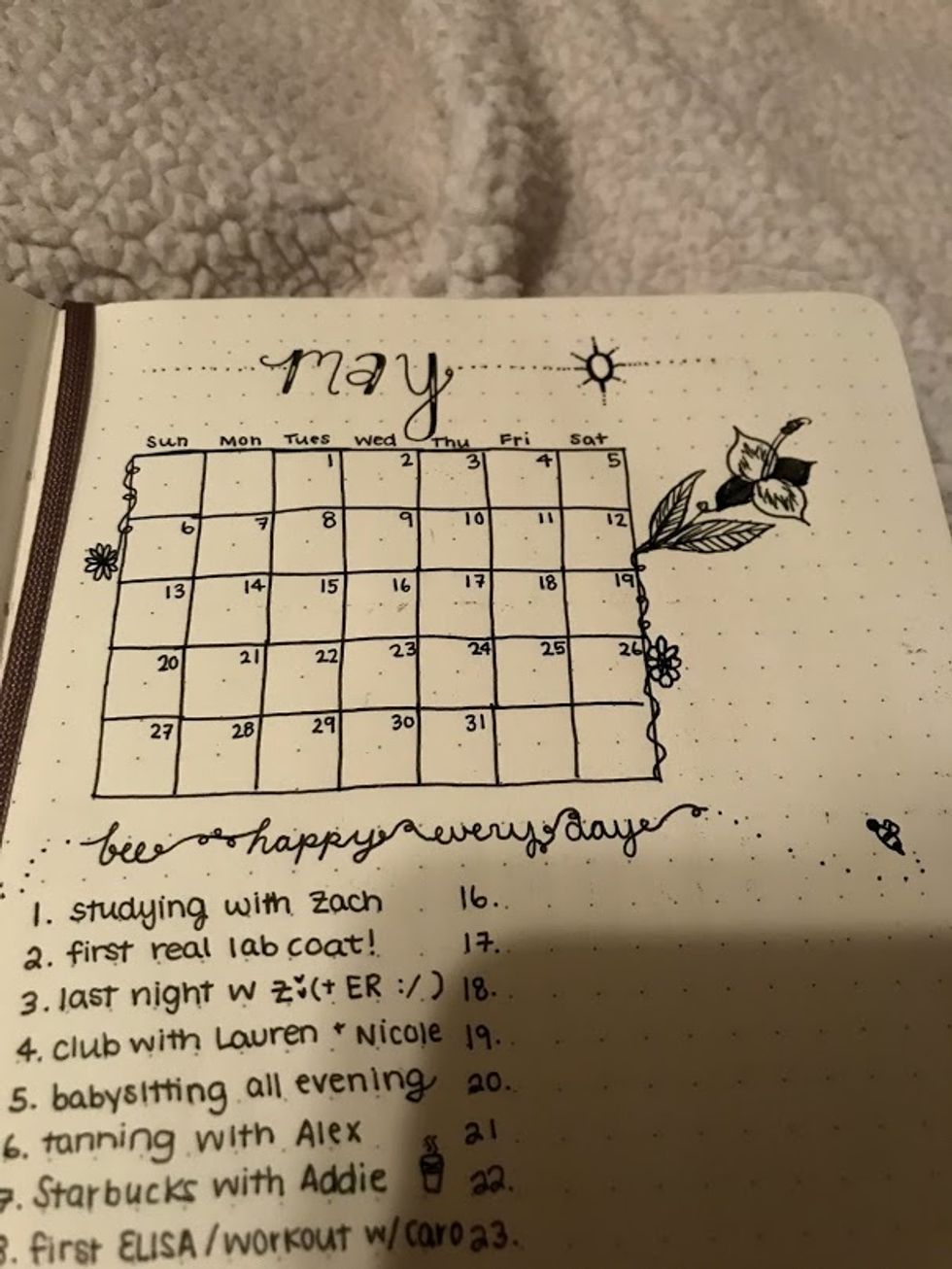 Unlike a history textbook, your journal becomes your own personal account of what is going on in the world around you. In the future, you can look back at all of the things that made you happy, reflect on your proudest achievements, and remind yourself of the memories that shaped you into the person you are.