Snapchat and social media have become a huge part of our society today and without them, we would not be able to update everyone on how our day is going. Being a college kid or even high school student, life can be lonely so we tend to run to the internet sharing every move we make. Hoping that someone out there cares. So here are six social media posts you are bound to send out during your first week back at school.
1. The "oh my god, I love homework and music" post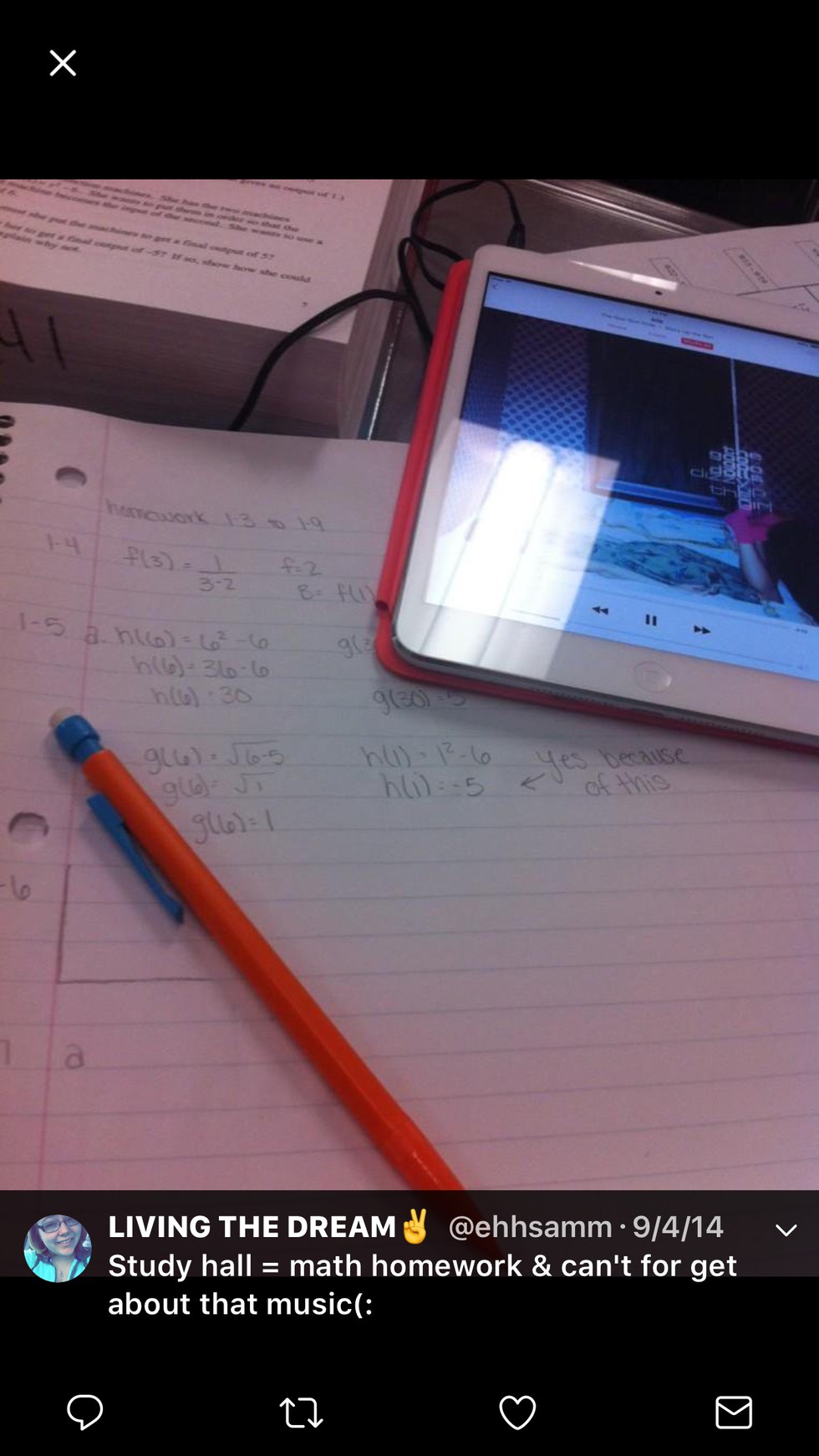 We have all been here before, we love it at first but in the end, it will start piling up and we will get sick of it in the long run. But for now, let's pretend everything is okay and we really do love homework!

2. The "YAYY I'm done with classes for the day" Snapchat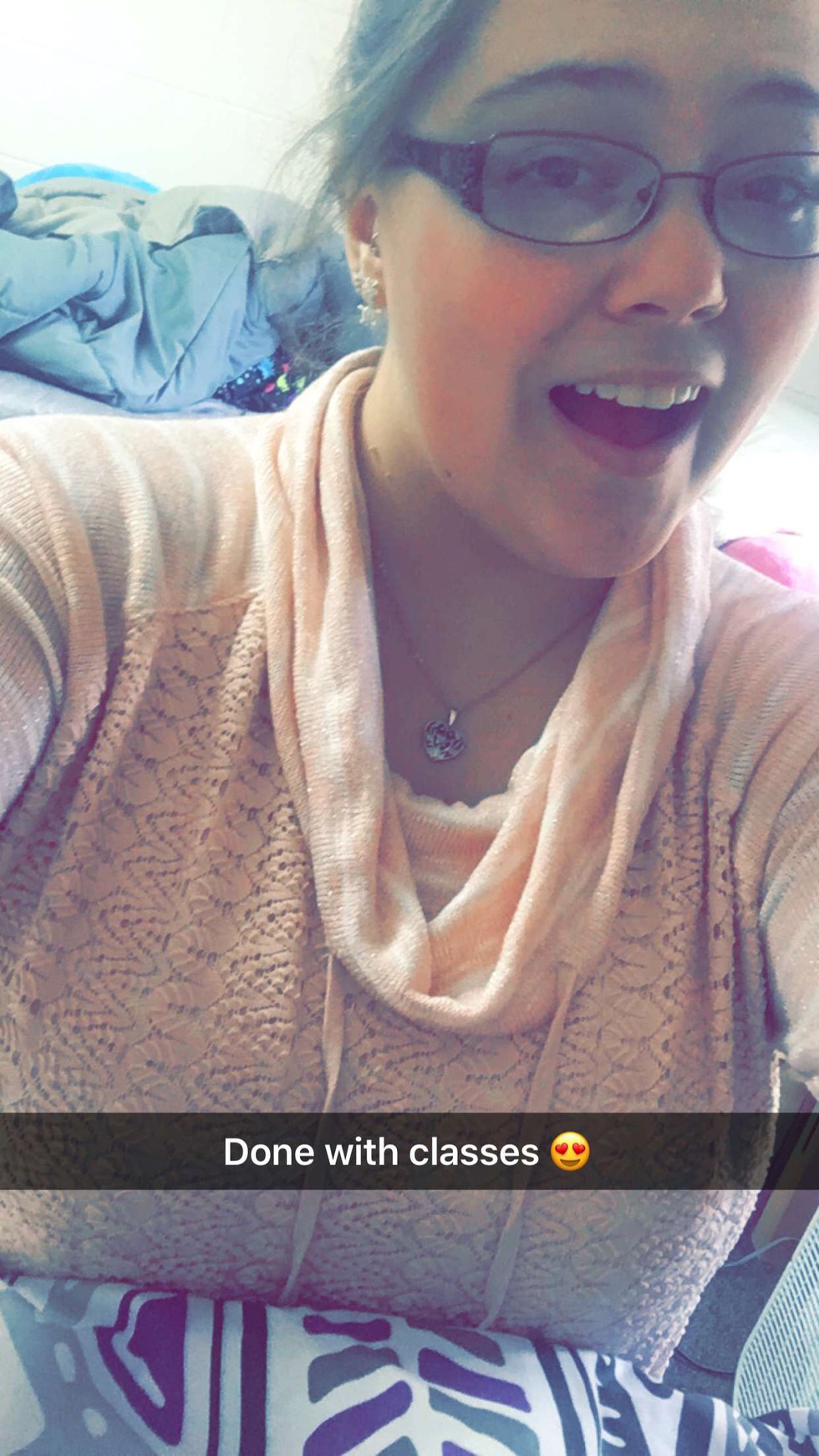 Yes, we have all done this... do not even try to lie. Being done with classes is a great feeling and we have to let the world know, also, make the kids who are sitting in class a little jealous they are not done yet either. Be proud that you ended class early but now it is time to get down to business with the pile of homework sitting on your desk.

3. The "first Facebook post since move in day" update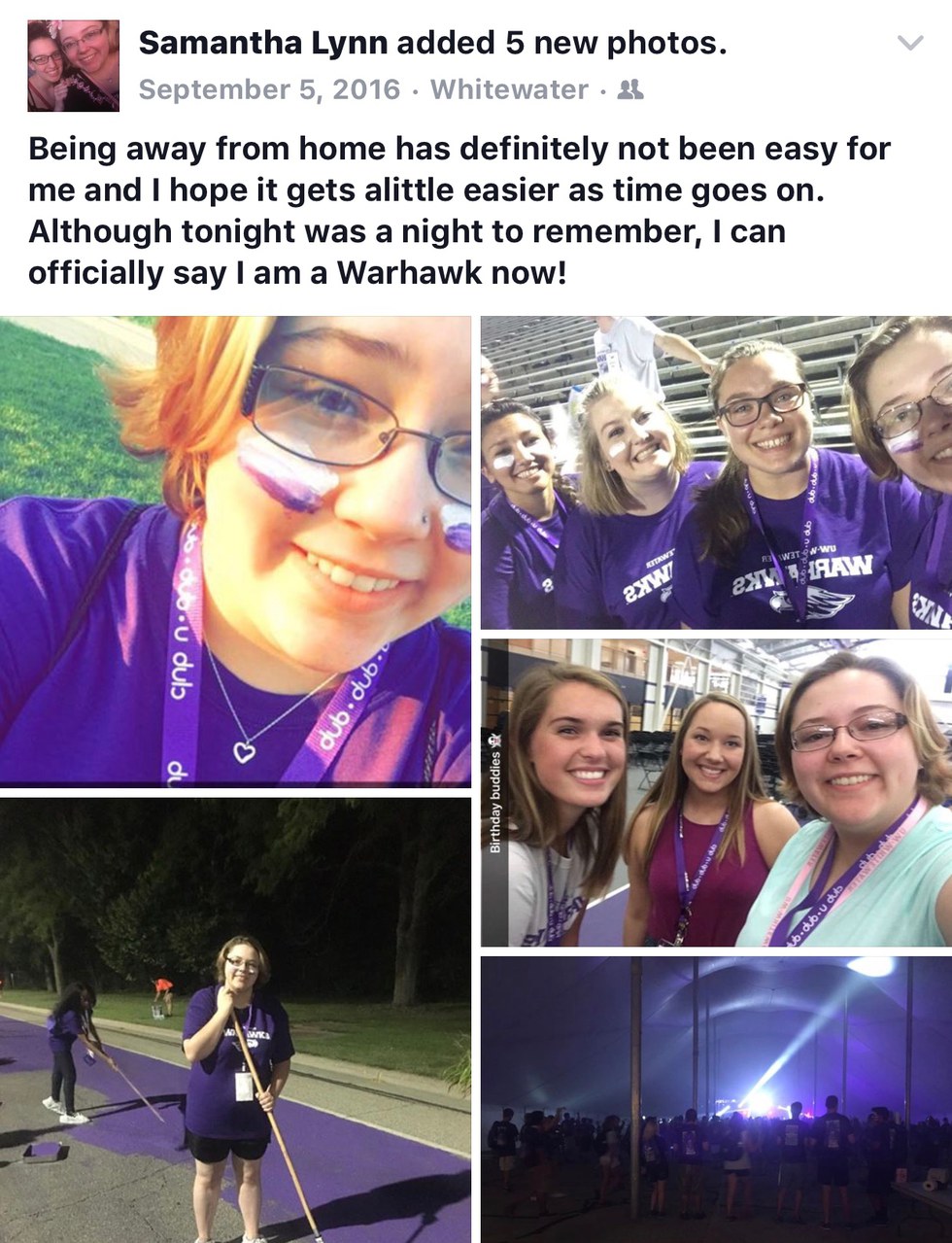 I can clearly remember my first week of college, being away from home was difficult but you also know deep down that it will be okay and college will be a blast! You have made it this far, and it should be celebrated with a post, oh, and do not forget to update friends and family you do not text so this post is GREAT.

4. The "I'm super proud of my first college test/quiz of the year" post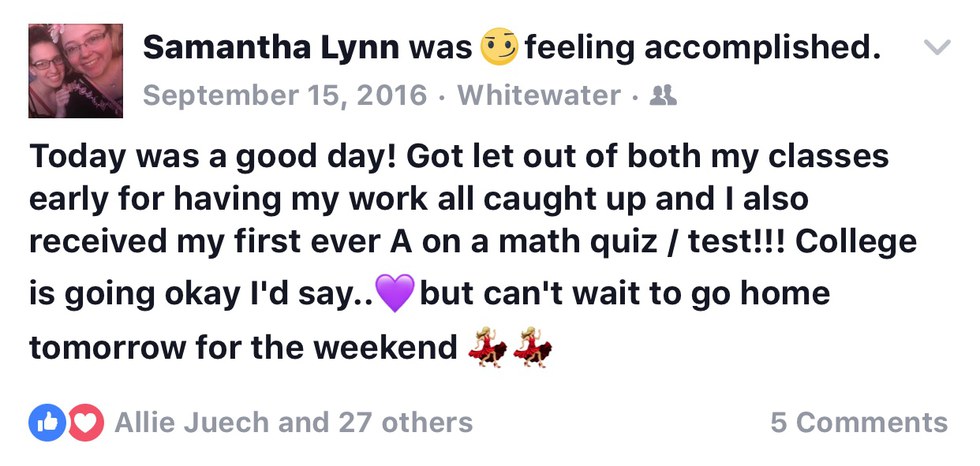 I give you the bragging rights when you get your first grade back on a big assignment or test. Getting an A is not easy, especially when you were never good at that subject or it is your first year of college. Now, it is time to study it up for the next test coming up sooner than you think!

5. The "I'm really sick of doing homework and I'm really bored" Snapchat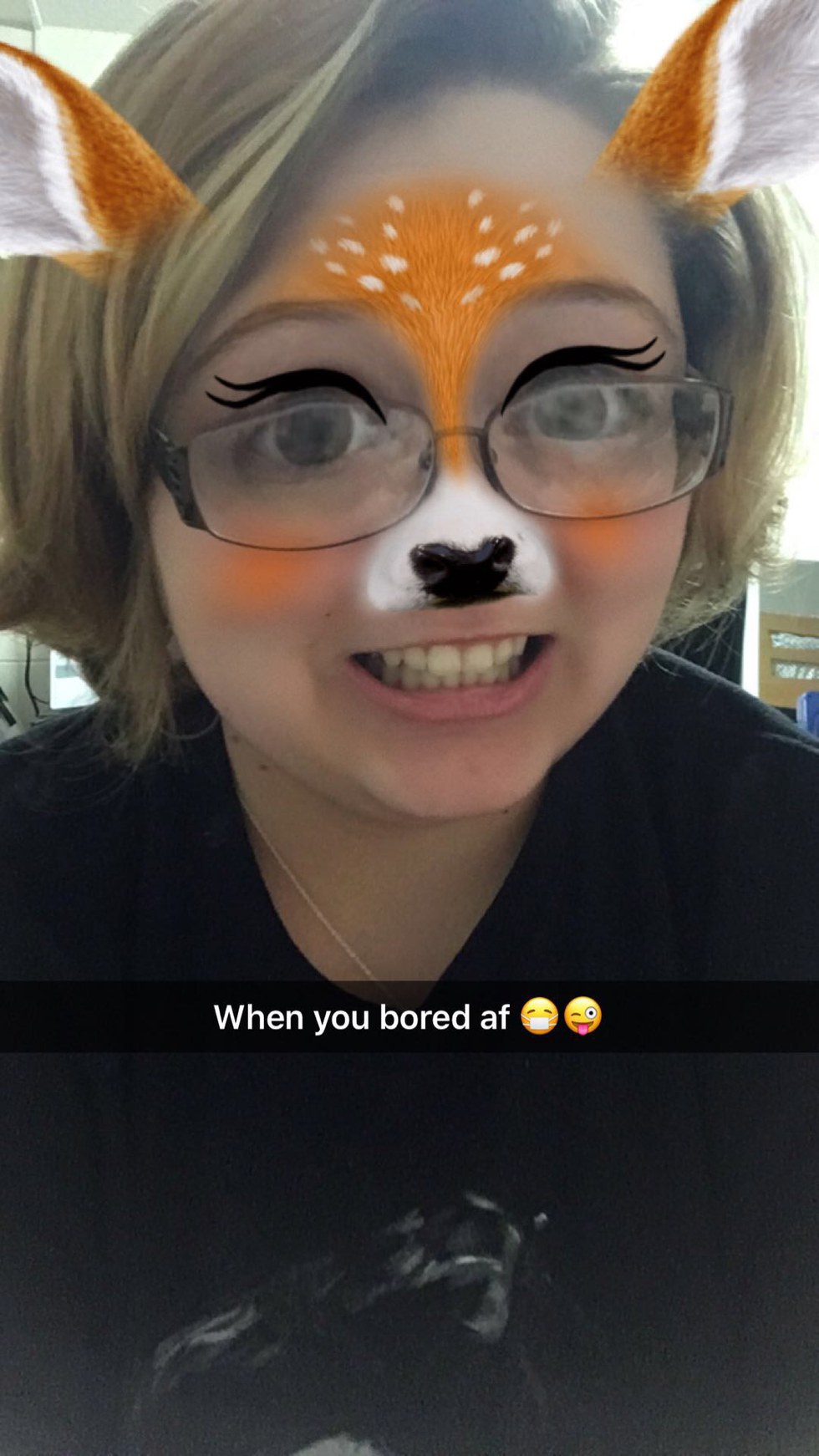 The number of hours students sit doing homework is outrageous and because of this, we tend to get bored easier. Homework is repetitive, takes up too much time and is in no way fun at all. So why not let our Snapchat friends know we are bored, who knows, maybe they will hit us up and give us something more exciting to do.

6. The "oh my god, look at my room" Instagram post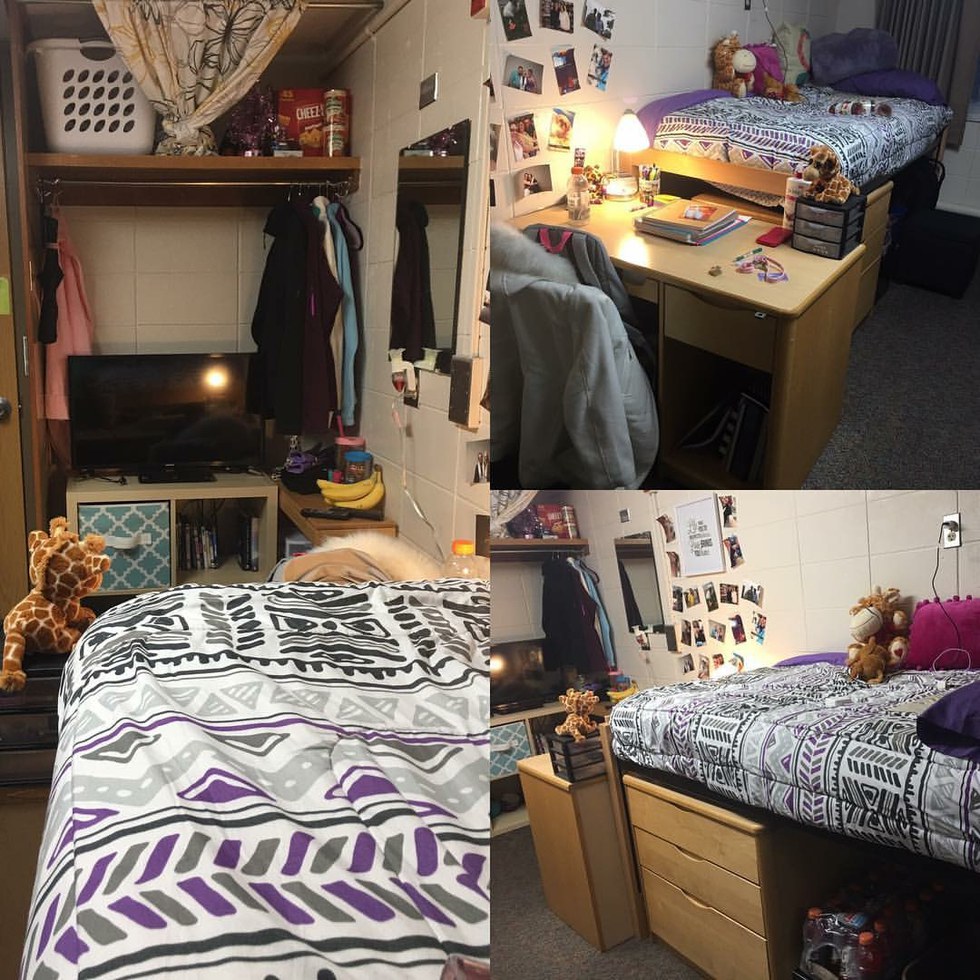 New semester, new you? Yes, we do live off of this quote when it comes to posting on social media. Give us some credit, we love the set up of the new room and just want everyone else to see what it looks like! This must be what independence looks like? A small room for four years? I will take it.

Every single one of you are guilty of posting at least one of these posts. In all honesty, I am not judging you at all! The only reason I say this is because these are all my posts!
So, happy posting and good luck with the first week of school and so on!