I've been told a million times recently that I need to watch "Riverdale". As soon as I heard the words "murder mystery" and "Cole Sprouse" I was in. The Sprouse brothers were a big part of my childhood (TBT to "The Suite Life of Zack and Cody"). So I was curious to see what the NYU grad was working on now.
"Riverdale" follows four teenagers and their quest to find the truth about the murder of Jason Blossom, the star football player and the son of the wealthiest people in Riverdale. A whodunit kind of plot that had me hooked.
It took less than one episode for me to become completely obsessed with the inhabitants of Riverdale and all of the secrets that one small town managed to possess. While many questions were answered in season one, there are still some questions I have that I demand be answered in season two.
1. What is the fate of Bughead?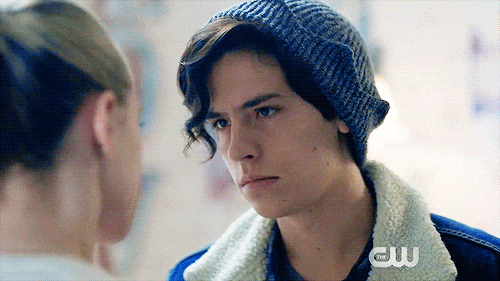 This is the most important question I have. I am a huge fan of Jughead and Betty together. They are perfect for each other and after all of the drama they went through this season and then Jughead has to go and put on that Serpent jacket right in front of Betty? The season two premiere better open up with him taking that jacket off and throwing it back to those Southside Serpents and then going back inside with Betty.
2. Is Archie's dad okay?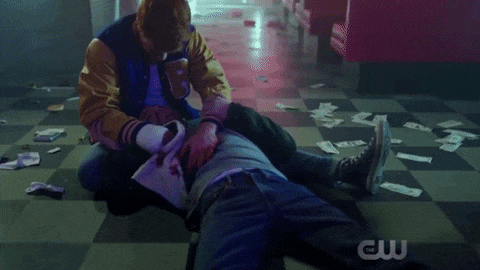 I may have some mixed feelings about Archie Andrews but I always liked Fred Andrews. I really need to know if he survives getting shot. Fred may have a small thing with Hermionie Lodge when he was technically still married to Archie's mom, but that's nothing compared to what most of the people in Riverdale have done. He didn't deserve to get shot!
3. What kind of trouble will Hiram Lodge stir up in Riverdale?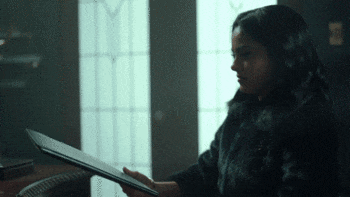 Veronica's Bernie Madoff-esque dad was mentioned numerous times but we never actually got to meet him because he's in prison. Close to the end of the season we learn that he may be getting off with time served. Another lying, secret keeping, criminal in Riverdale? This should be interesting.
4. Will Veronica and Archie actually be together?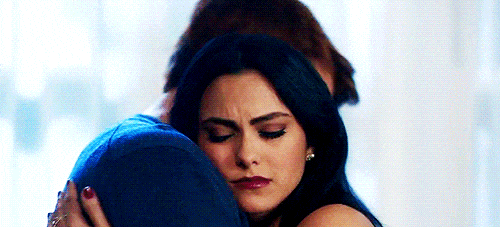 Ugh, these two. From the pilot episode when they had their seven minutes in heaven they have been the on and off again couple. I really don't like them together so I'm hoping the night they shared in the season finale was a one time thing.
5. Will we get to meet Jughead's little sister?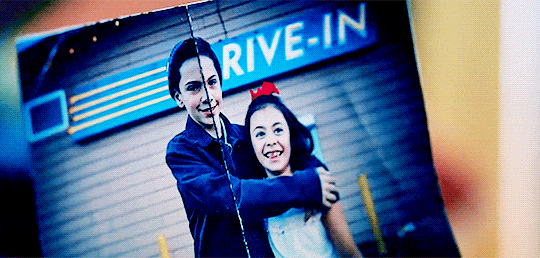 Similar to Veronica's dad, Jelly Bean is mentioned but never seen. We got a glimpse of her in an old picture that Jughead has of the two of them and she has been described as a ten year old who listens to Pink Floyd on vinyl. I am really hoping that Jelly Bean finally makes an appearance in season two.
6. Is Cheryl okay?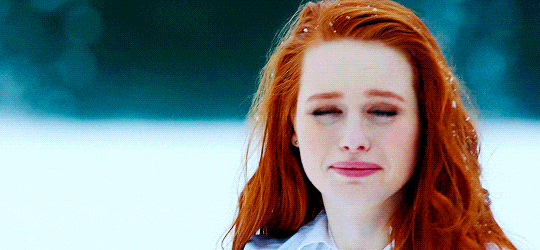 She may be a grade A bitch, but her twin brother was murdered so I guess we can cut her a little bit of slack (just a little bit). Towards the end of the season she begins to crack. She tries to drown herself in a frozen river and then she sets her house on fire. As much as she annoys me I am kind of concerned about her mental health.
I need another season of "Riverdale" ASAP. I honestly don't think I can wait until October to get these answers! But since I have no choice but to wait a few months to get my answers, I guess I will survive on re-watching season one.