I recently watched "RENT, The Movie" for the first time and fell in love with all of the characters. This film tells the story of struggling workers and artists in New York City during the AIDS and HIV epidemic.
If you haven't seen this work of art, I highly suggest you do because the characters in this story have a lot of wisdom to share.
1. Mark: "Don't lose sight of your dreams."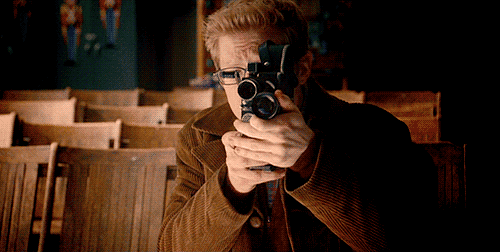 Mark is a filmmaker who is in the midst of shooting his own documentary. Eventually, his new job becomes his priority, and he stops focusing on his film.
After realizing how miserable he is at work, he quits continuing his passion project. By the end of the movie, his hard work pays off and his dream comes true. He finishes his own original documentary.

2. Mimi: "Live life without regret."

Mimi lives life with no regret despite herself being HIV+. She is constantly reminding the other characters that there's "no day but today" to live your life.
Mimi lives each day as if it's her last and doesn't let her past or future affect her or the way she decides to live her life.
3. Roger: "Forget the past."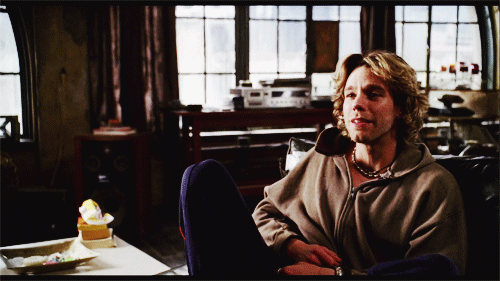 Throughout the movie, Roger is depressed, due to the death of his girlfriend, and he seldom leaves the apartment. It isn't until Mimi comes into Roger's life that he finally starts living his life again.
He proves that you can't let your past affect your future decisions. If you do so, you may miss out on some amazing experiences in your life.
4. Collins & Angel: "Love unconditionally."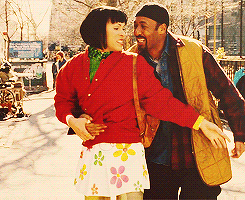 This HIV+ couple meets at the beginning of the movie and they fall in love throughout the film. These two are not your typical couple, but they love each other exactly the way they are.
Although HIV results in Angel's death, Collins keeps his memory alive and reminds everyone to lead their lives with love.
5. Joanne: "There's nothing wrong with wanting commitment."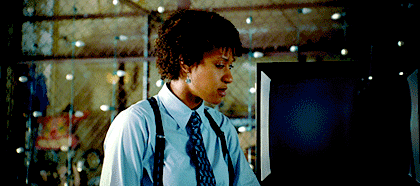 Throughout the movie, Joanne is in a relationship with Maureen. The two are complete opposites and often argue with one another.
Because Maureen is such a flirt, Joanne puts her foot down and tells her she wants a real commitment. This leads to the two getting engaged, and Joanne proves that it's okay to want clear lines in a relationship.
6. Maureen: "Be yourself."


Maureen is never ashamed of who she is and won't change herself for anybody. Even when Maureen's fiancé, Joanne, makes remarks about her personality, she tells her to take her as she is or leave her. Maureen shows confidence in herself and is proud of who she is.
This is a great story with wonderful lessons and messages, and it reminds us all to *measure our lives in love*. Plus, you won't be able to get the music out of your head.