Past Halloween and now Thanksgiving, Christmas is around the corner, and families are bound to gather around a table heaping with buttery mashed potatoes and warm snickerdoodle cookies. With those in mind, it can be quite difficult to stay on a healthy regime when temptations are offered to you left and right. Nonetheless, there are six foolproof ways to eat healthy over the holidays.
---
1. Drink homemade fruit smoothies.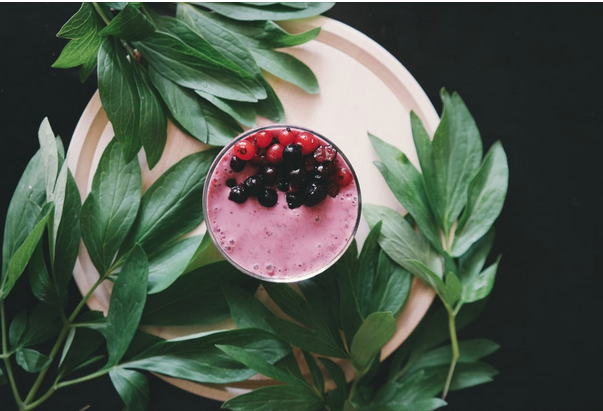 The loads of carbs will surely take up most of your appetite; therefore, to fit in a healthy boost of vitamins, make a fruit smoothie of bananas, strawberries, apples or whatever suits the taste and down a glass every morning. This way, breakfast or even an afternoon snack will present full servings of fruit on even the most carb-filled days.
2. Swap that seven-course feast with a pot of soup.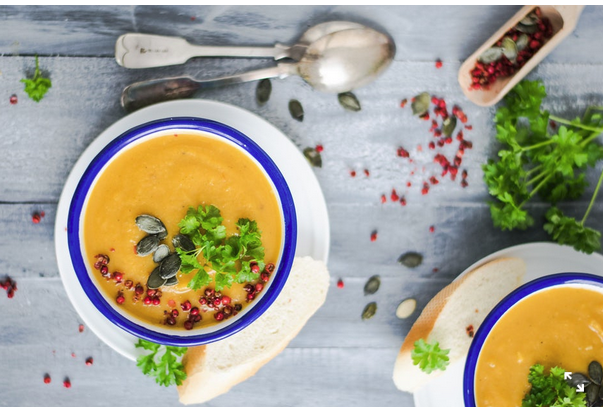 Soup — a perfect matrimony on a chilly Christmas night with a strong wind rustling the ferns outside the window. When paired with several dices of carrots, potatoes and celery, any soup (without much butter or cream) is just as filling as a three-course appetizer. Not only does it nourish bodies with over-night broth and vegetables, soup can fill stomachs quicker, leaving less room for empty calories. This can definitely help limit calorie intakes..
3. Throw some nuts into those chocolate chip cookies with two percent milk.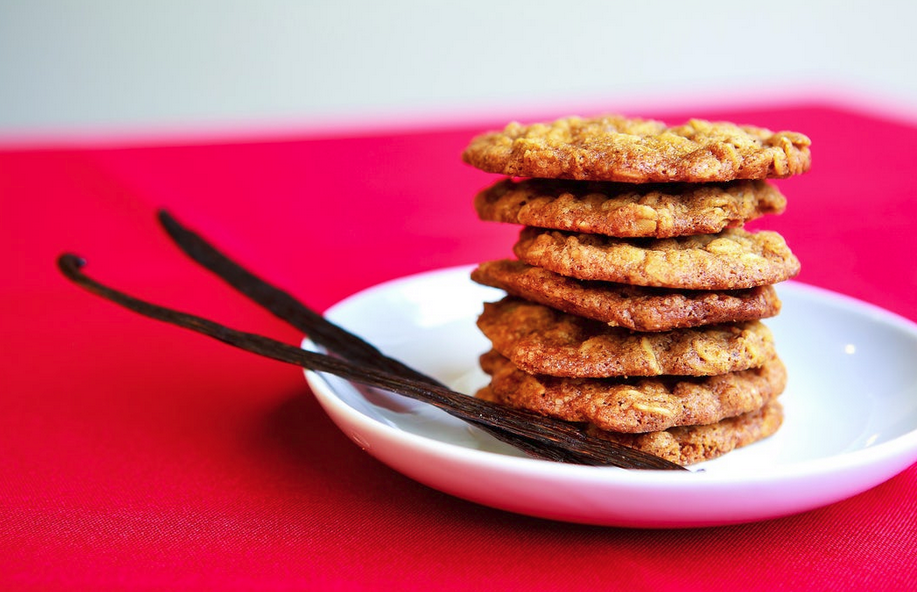 Nuts are high in Omega-3 nutrients and are often very filling. By incorporating a few crushed walnuts, pecans or peanuts into cookie dough, cookies will take a prized new flavor and texture, a unique twist for the kids. Additionally, by using nuts, chocolate chips can be substituted to cut back grams of sugar and saving multiple cavities. Now, don't forget to pair them with a cool glass of two percent milk instead of whole!
4. Cut back on the butter and use alternative fats.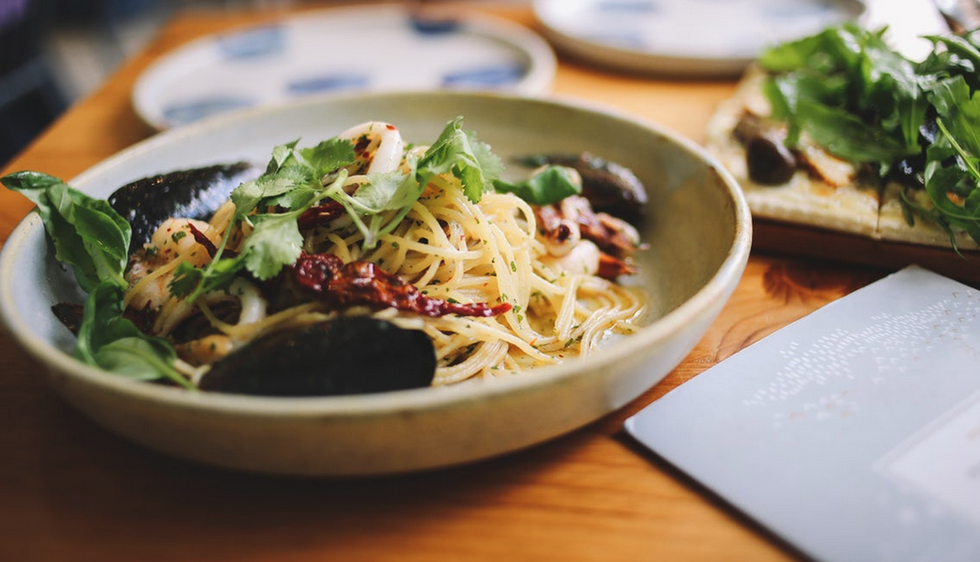 Canola oil is one of the most common oils used in cooking; however, it can often be processed. Instead of mixing that entire stick of butter into your roast pork, use a fourth and add some coconut oil for extra silkiness. Olive oil is yet another alternative fat that is more pure and contains more polyunsaturated fats, which is healthy for the heart in moderation. By cutting back on the butter, the meal could be reduced by 500 calories!
5. Incorporate a few glasses of cranberry juice and apple cider vinegar.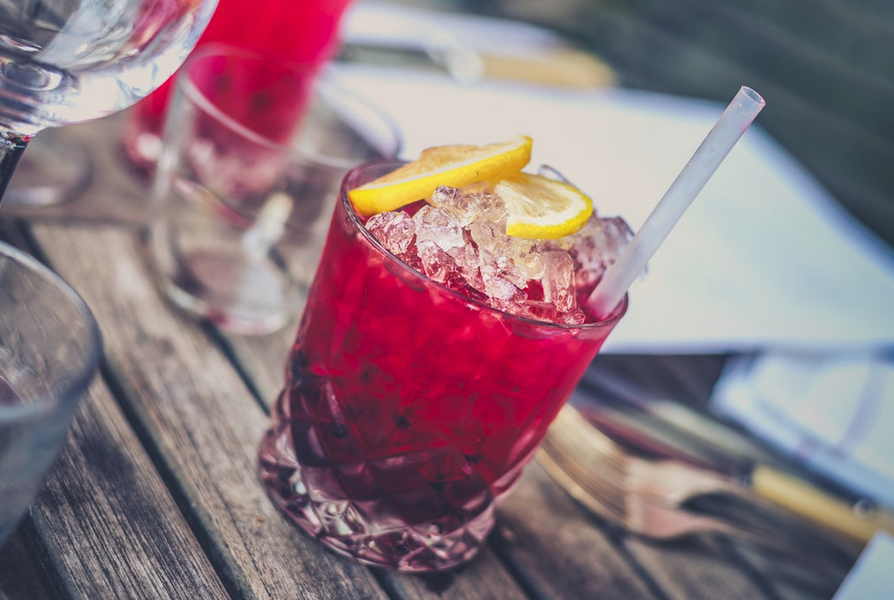 As a resort, if the meal is truly the traditional fatty feast Christmas gatherings have to offer, incorporating cranberry juice and apple cider vinegar can aid in digestion and stable bowel movements. Even after a food coma, these superfood miracle remedies clear out the intestines and neutralize the acids in the stomach, suppressing the symptoms of heart burn.
6. Substitute ice cream with frozen yogurt or sorbet.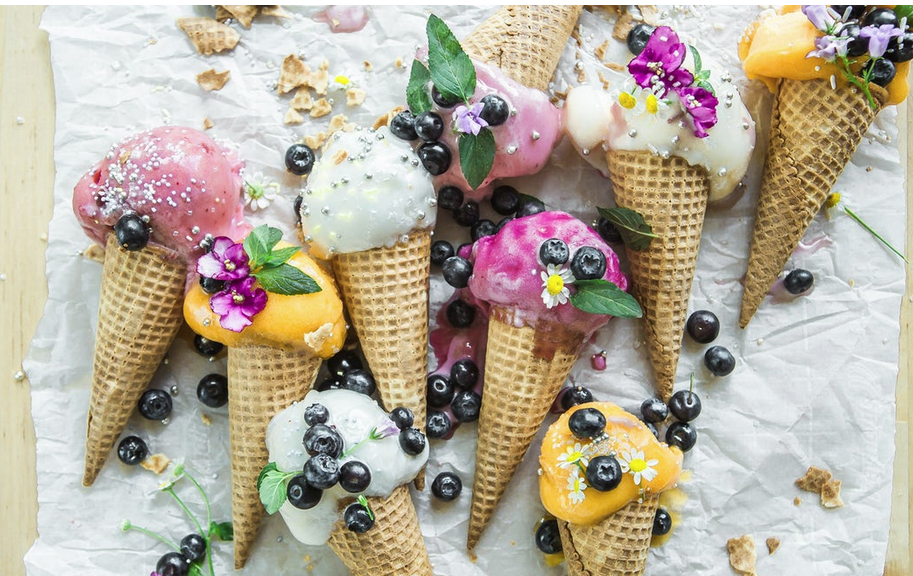 Though the weather is frigid, nothing can stop the kids from carving out the entire supply of ice cream in the fridge. Too ease worries on consumption of sugar, replace ice-cream recipes with frozen yogurt. It has a third less of sugar and still tastes fabulous. It may even be better tasting than ice cream for some, so try out different recipes to find your perfect fit. Sorbet can also be used to as a festive twist!