College is undoubtedly a very stressful environment. The close proximity makes it easier to lean on others for support, which college students often do. Here are common questions we've all asked a fellow student at least once.
1. Did you do the reading?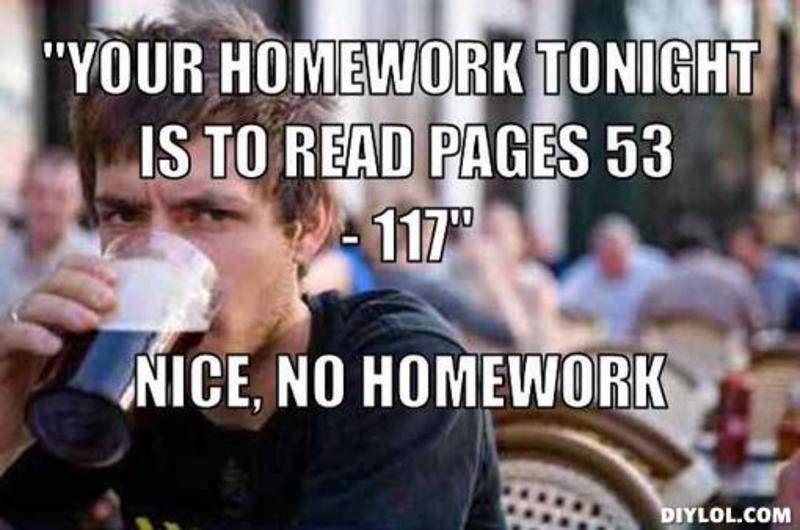 If so, can you give me a one-sentence debrief?
2. Did you go to class?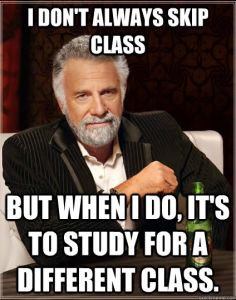 If so, can you tell me what we did?
3. Are you going to class?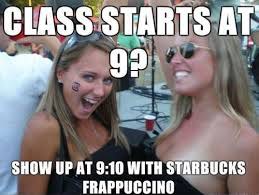 4. Are you done for the day?
The most relieving feeling in college is being done for the day- with classes, jobs, etc. Now, homework! But at least I can sit in my dorm in my pajamas and avoid social contact until the next morning.
5. Did you study?

Please say no, because I didn't either.
6. Do you want to go get food?
My answer is always yes.
7. Are you going out tonight?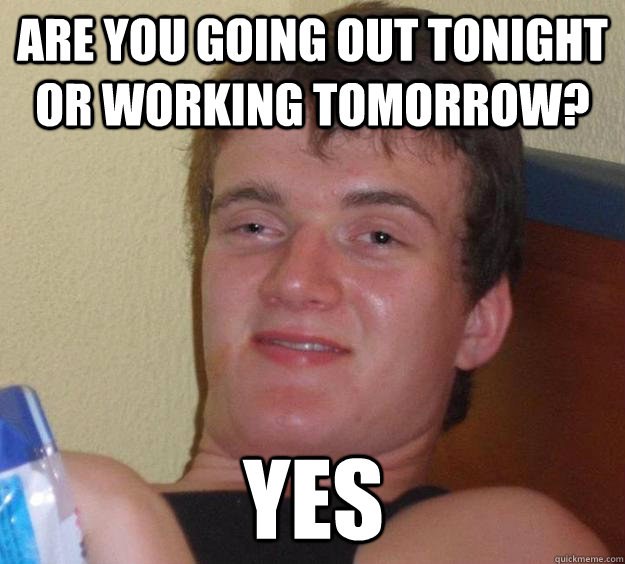 8. Are you going home this weekend?
9. Do you have any alcohol?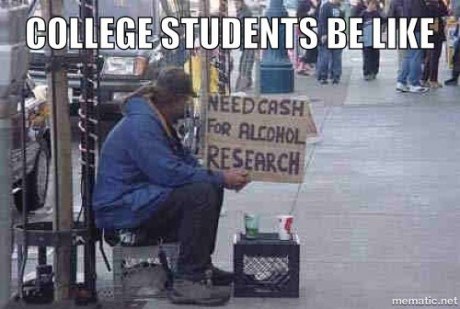 10. What house is throwing down this weekend?
11. Do you want to go to the party together?

12. Did we have homework?
13. Is the final cumulative?
14. Wanna go off campus and get some real food?
I'm always craving Panera. And Starbucks.
15. Did that meal at the dining hall make you feel sick?
16. Did you sleep with him?
17. Did you use protection?
18. Wanna come to Target with me?
I need to restock on snacks.
19. Do you have any snacks?
I ate my last bag of pretzels for breakfast.
20. Did you buy the textbook?

21. Can I borrow your book?

22. Do I have to buy the book?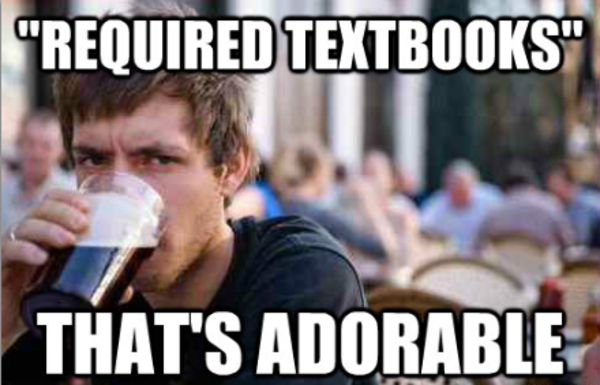 23. How was your weekend?
24. How is your hangover?
25. Who is your roommate?
Nope, don't know 'em.
26. Do you have a fake?
27. Is it too late in the semester to drop a class?
28. Have you taken a class with Professor [enter last name here]?
29. Was that class hard?
30. Where are you living on campus next year?
31. When is the Pass-Fail deadline?
32. Is a 64 passing?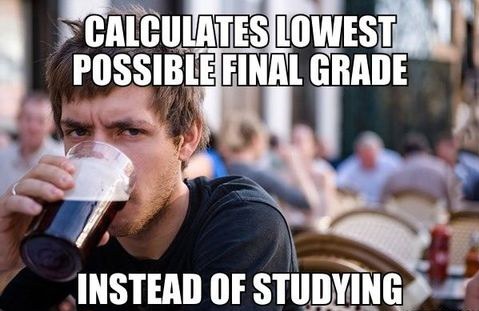 33. How do I drop a class?
34. Can I borrow your notes?

For those days I slept through class.
35. When is the midterm?
36. Are you going on Spring Break?
37. What if I dropped out of college and became a stripper?

38. What's your grade?
39. Can I come over?
*texts this while walking to friend's dorm*
40. Can you let me in?
*texts from outside the dorm because you forgot your keys*
41. Wanna split an Uber?
42. Wanna order a pizza tonight?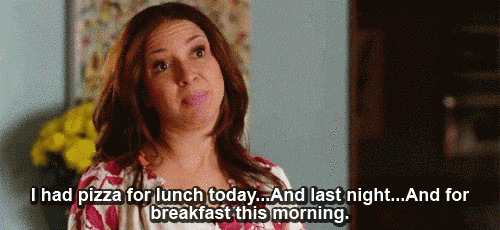 43. *calls home* Mom, can you come pick me up?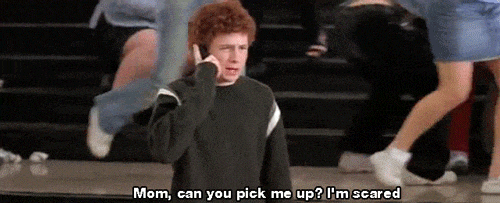 44. Who is that?
Me anytime anyone mentions literally anyone.
45. Do you have a car on campus?
46. Do I look as bad as I feel?
47. How is the baseball team doing this year?
48. Want to be in my group?
Those dreaded group projects... If you're lucky enough to be able to pick your group!
49. Can I be in your group?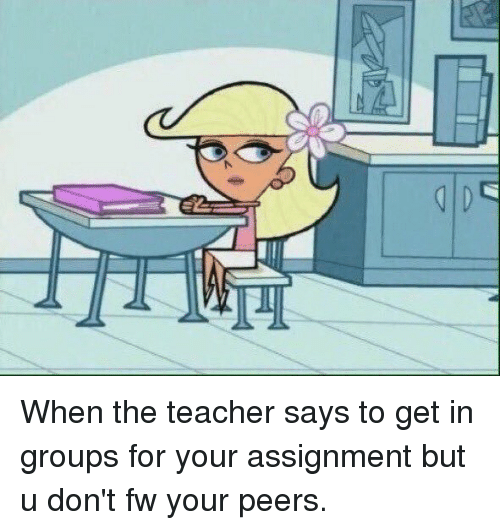 When you have no friends in that class.
50. Can you cover me?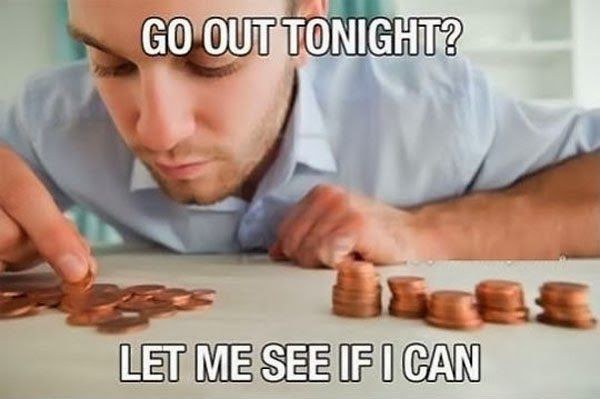 I'm broke, OK?
51. Where is the Registrar's Office?
And/or WHAT IS the registrar
52. Who is the DD?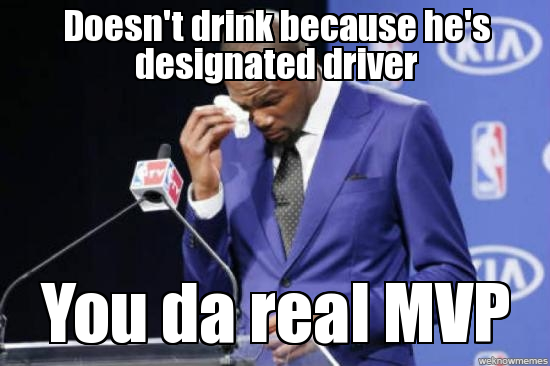 53. What are you doing this summer?

54. Is your Wi-Fi working?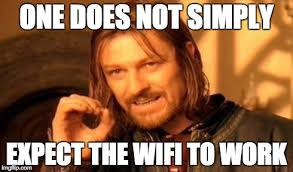 55. When is this due?