We constantly hear about diets that claim they'll change our lives. From paleo to veganism, the ketone diet and Atkins, there's always something new out there.

As someone who's interested in holistic living and taking care of her body, I keep up and ingest almost as much diet info as I do kale (trust me, it does taste good when you bake it into chips). I've tried out lots of these diets as an experiment, and one of them has been my absolute go-to for the past twenty years.

Let me tell you the 5 ways the Mediterranean diet changed my life and what it can do for you, too.

1. The Mediterranean diet taught me how to cook
I used to be intimidated by cooking, mostly because I didn't know where to start. Having seen Julia Child's recipe book that has you spend three hours on some fancy desert was straight up a "hell no" for me.

The Mediterranean diet, however, is a whole different story. If focuses on fresh produce and simple recipes, which is why anyone can do it. When friends ask me how I cook I tell them this: pick up any vegetables that you like, throw them together in a pan with olive oil and garlic and leave for 15 minutes. Then add either pasta, quinoa or some baked fish and you're all set.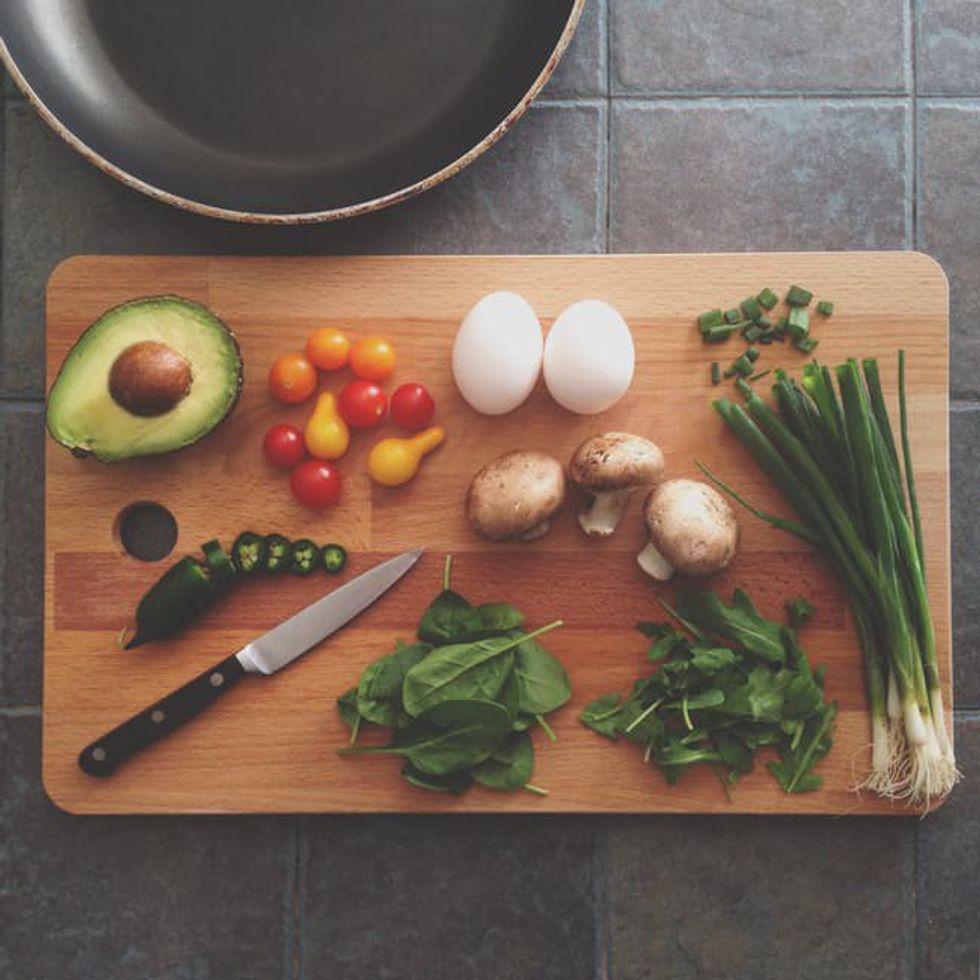 Image by Unsplash
The great thing about the Mediterranean diet is that it isn't demanding. Ingredients are seasonal and easy to find, so give it a shot and see if you find your inner chef.
2. I built better relationships
Wait, how does a diet affect relationships?

One of the reasons why people in the Mediterranean countries have long and healthy lives is that we enjoy the experience of food together. In Spain, lunch and dinner are a big deal (especially in the south).

The whole family gathers around the table, talks about their day, politics, gossips about the neighbors, all while biting into a fresh piece of fish with stuffed peppers and a crispy salad. Wine is flowing throughout the whole meal, so it's a recipe for guaranteed happiness.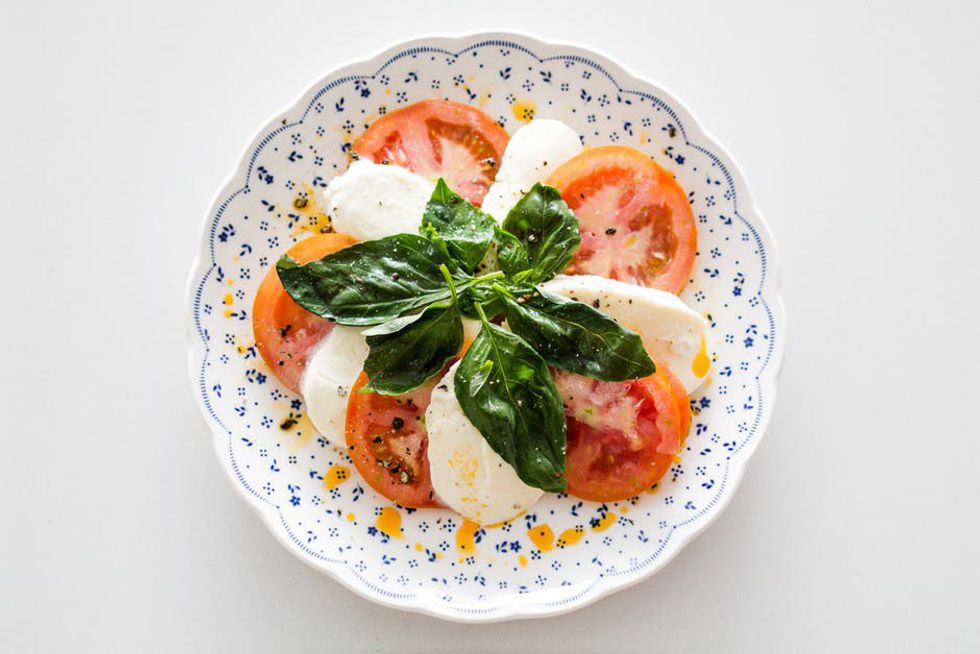 Image by Tranmautritam
3. It fixed my hormonal imbalance
As I mentioned, I've tried various diets in my life. When I went vegetarian for the first time, I was 17 and exercising a lot. The drastic cutting out of fish, meat and healthy fats in my diet left me with a condition of hormonal imbalance, resulting in persistent acne, constant hunger and memory fog. I was a total mess.

I had to change my lifestyle, so I turned to the Mediterranean diet once again to get me eating a rainbow of vegetables again (might sound cheesy, but you seriously need a wide variety of veggies), seafood and yogurt.

It took about four months and I was back to normal and more energetic than ever. My condition was completely resolved and I've stuck with the Mediterranean diet full time since.
4. I learned to enjoy life more

If you've ever been to some of the Mediterranean countries (Spain, Italy, Malta, Cyprus, etc.), you've probably noticed that people don't rush. They take their sweet time in the morning, sit down for a coffee (and a small beer in the case of Spain) way before noon and take a nap at some point during the day.
Having lived in the US for the past seven years, moving to Spain was very strange to me at first. I couldn't slow my tempo down and it collided with my environment. For example, in Boston I usually ran my errands on the weekend, but in Spain everything was closed on the weekend.
I used to rush to work so much in the morning, that I fuelled an unnecessary level of anxiety, until I finally settled into a more Spanish routine. Now I take my time rubbing a piece of bread with shallot and a tomato, slathering it with zesty olive oil and putting out a platter of that for my friends and I to enjoy at a picnic outside.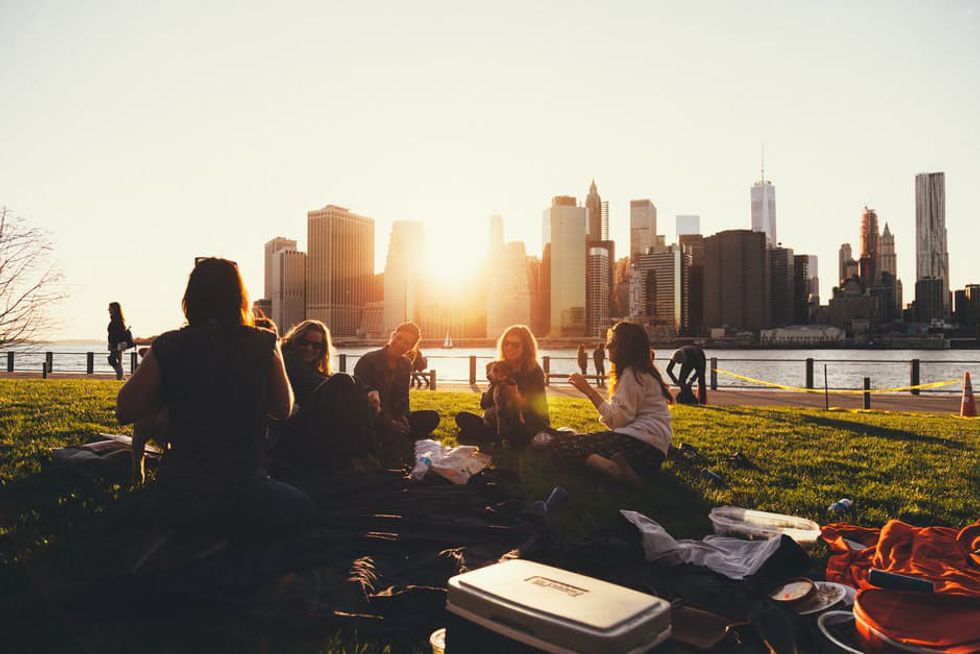 Image by Unsplash

The Mediterranean climate is arguably the best in the world, so we take advantage of the warm, balmy nights in summer and mild, breezy days in fall, enjoying food outside by the beach or in the mountains. Older people in the Mediterranean still do lots of gardening, so helping out is a great way to work up an appetite and understand where your food comes from.

5. The Mediterranean diet makes exercise more fun
If you've been pounding the treadmill at the gym five days a week at 6a.m., you can stop now.
The Mediterranean lifestyle is easy, more leisurely than the hectic American. Exercise has to be simple and enjoyable, just like food. In fact, pause and think about why you exercise. If you do it to lose weight, you're wasting your time.

Studies show that exercising does only about 10% for weight loss on the grand scheme of your lifestyle. If you want to lose or gain weight, you have to focus on diet instead. Knowing that exercise is just a good supplement and not absolutely essential to be in a good shape, I now work out in more Mediterranean-inspired ways.

This includes hiking in scenic places, taking a long stroll by the beach early in the morning to breathe fresh air and biking around town. I jump rope a whole lot as well, and am currently in the best shape of my life even though I have not set foot in a gym in 10 months.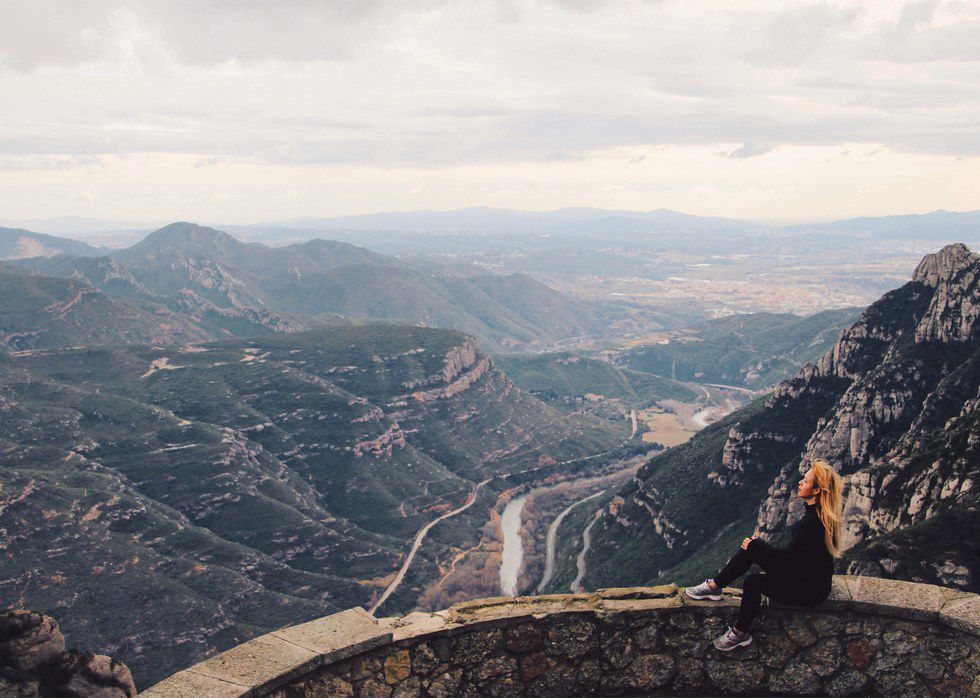 Image by Dayana Aleksandrova
The Mediterranean diet promotes a whole lifestyle that can make up happier and improve our health. It's easy enough, so try it and see what benefits you reap.