Girls, let's be honest – aren't you tired of always wearing the same old boring bracelets, locket necklaces and stack rings at the mall? And always buying them in hoards once they land in the 50 percent off, buy-one-get-one-free rack? It's time to treat yourself to something new, something flashy and fantastic while still subdued and classy.
Starting with your palms up, say hello to your edgy new bling!
1. Palm Cuff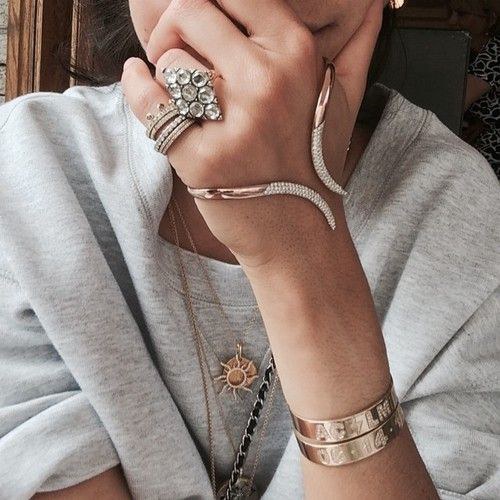 Jennifer Lawrence wore this very same diamond-encrusted gold cuff at her "Hunger Games: Catching Fire" movie premiere in Italy. While this particular statement piece is a whopping $21,050, you can find your own fabulous (and affordable) palm cuff for $12 or less on Etsy. This bit of unexpected bling scintillates a cool, collected vibe that pairs well with any outfit – casual or formal.
2. Arm Harness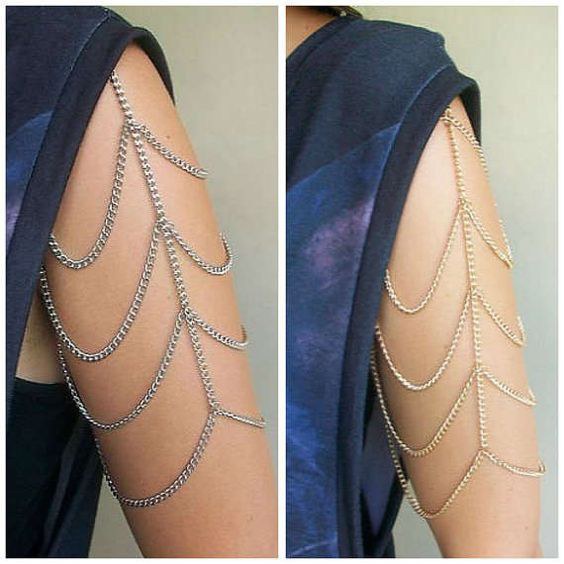 Paired with thigh harness jewelry, arm harnesses are a perfect mix of peek-a-boo and stunning when it comes to making a bejeweled statement. They aren't clunky like bracelets or clanky like earrings. An arm harness instantly spices up any maxi dress with a glint of its chain, and luckily, it comes in various geometric forms to mix and match with patterns! Snag your first for less than $2 at AliExpress.
3. Body Chain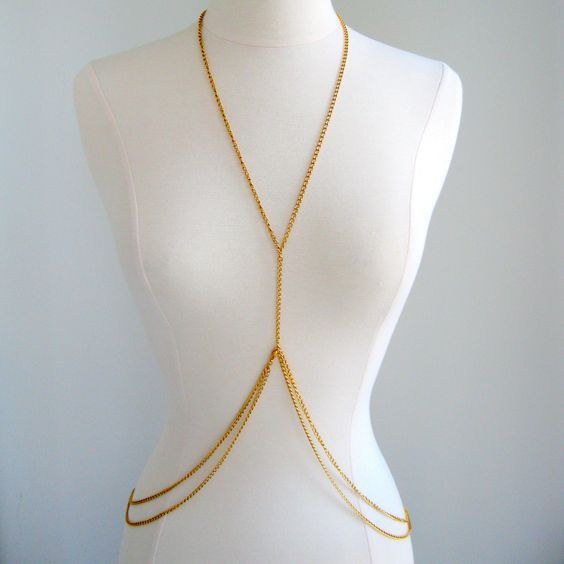 This trend was a big hit during the summer, but who says you can't sport body chains all year long? Throw on a casual one-shade shirt or dress, and slip a body chain over it to level up your ensemble from plain to posh. Forever 21 is clearing out its collection at a starting price of $6.90, so if you're looking for a steal this winter, then that's one sale you won't want to miss!
4. Shoulder Chain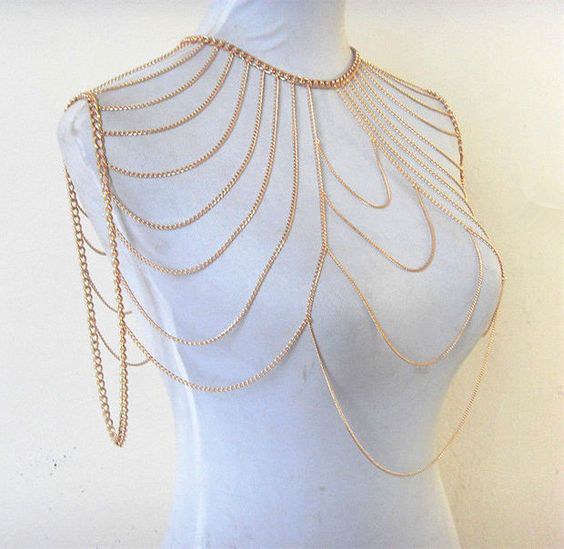 If you want to look polished and ornately embellished all at once, spend as little as $1.15 to purchase a shoulder chain piece on eBay. Pull this look off once, and you'll feel like a queen for life. People will marvel at the sight of this piece wherever you go, whether it's paired with a black sweater for an office party or shimmering over a low-cut dress at the ball.
5. Long Chain Choker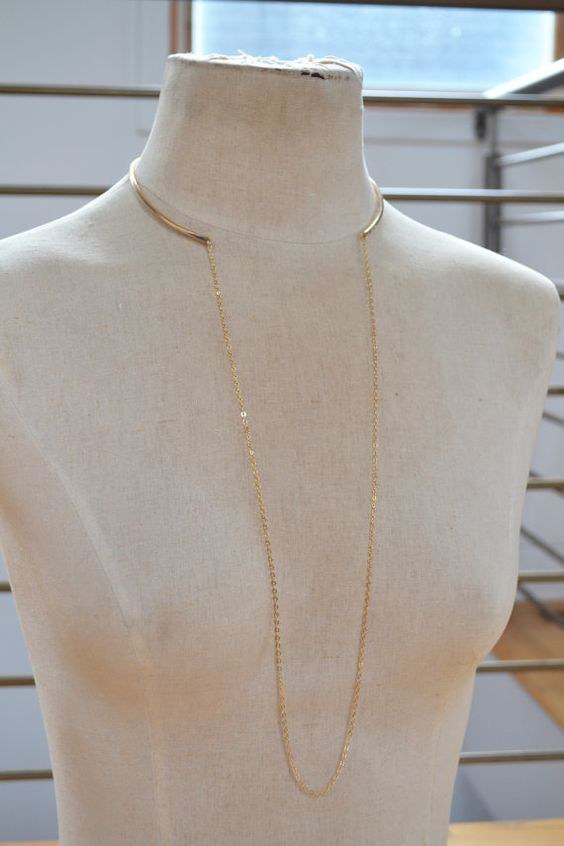 This necklace gives you the best of both worlds: jaw-dropping length to give the illusion of a longer neck and a casual curve around the back to pull the look together. Unfortunately, this darling piece is hard to find. An easier alternative to get the look would involve the layering technique – pairing one choker with a single, long-chain necklace. Throw in a couple more necklaces, and you'll effortlessly appear boho chic.
Mix and match all these jewelry trends to find your perfect look for this season!