Going home for the holidays can be both amazing and stressful, especially when you're sitting next to an annoying stranger. By far, traveling by yourself and not knowing who's going to sit next to you is one of the worst experiences ever, but hey, it makes up for good stories for when you get home!
1. The One Who Complains About Everything
For this type of person, the seat is too small, the airplane is too hot/cold, the snacks are not coming fast enough, or the flight is taking too long. I mean, most of us are thinking the same things, but we don't blatantly complain about it. I once heard a lady complain about the apple juice given to us as a snack being too sweet -what?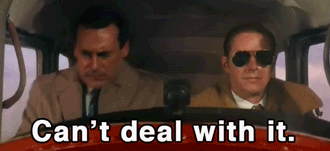 2. The Parent Who Doesn't Pay Attention To The Kid
Traveling is exhausting for everybody and kids can get quite antsy while on the airplane, that's understandable. The problem is not the kid, the problem is the adult that lets the child kick other people's seat or pull on the neighbor's hair. It wasn't cool when you let your 2-year-old pull on my hair, Brenda.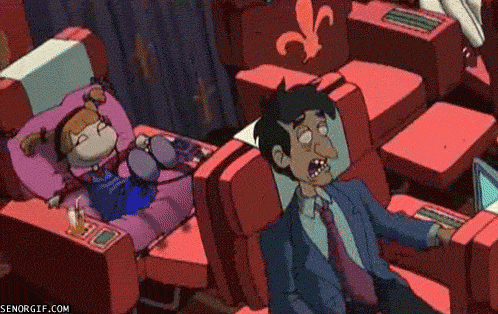 3. The Germaphobe
This is the type of person who freaks out about all the germs on an airplane -let's be real, there are lots of germs, but come on you can only clean so much. OK, so maybe this one only applies to me. You see, I was very sick during one of my flights home and I was sneezing nonstop. The lady sitting next to me took out disinfecting wipes and wiped everything between us. I get it, I was sneezing A LOT, but I also had hand sanitizer with me and lots of tissue...that's good enough, right?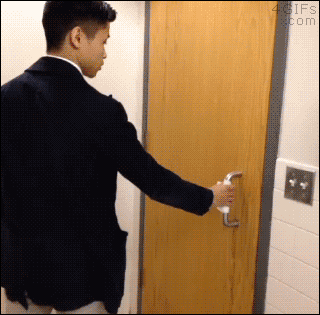 4. The One Who Gets Too Comfortable
We get it...airplanes are uncomfortable and anything past two hours is a long flight, but come on. Whatever happened to personal space! One time a lady lost her passport and I was helping her find it while waiting to get out of the airplane. Two seconds later, all her stuff is on top of me while she keeps on digging on her purse to find the passport. Excuse me, lady...I'm buried under a pile of papers, gum, glasses, and who knows what else!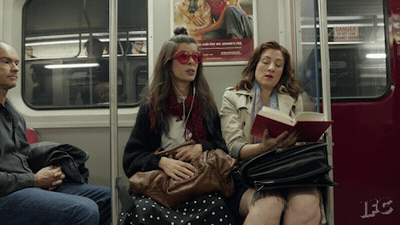 5. The One Who's Too Chatty
If you're an introvert this might be one of your biggest fears. Hours of nonstop talking about literally anything. This type of person will not leave you alone, even after putting on your headphones. One of my worts, yet best experiences was with a chatty woman. It was bad because I didn't want to talk and she would not give up...we were on an airplane, so I had no option. On the other hand, it was good, because she made me open up and realize a lot of things I didn't before.