However, most people don't put as much thought into choosing the wedding ring. Since you will wear your wedding ring for the rest of your life, it makes sense to dedicate more effort and time in choosing the perfect one from the flood of rings on the market. To make the right choice of the wedding ring, you need to keep a few things in minds. Here are a few tips to help you in choosing the perfect wedding ring.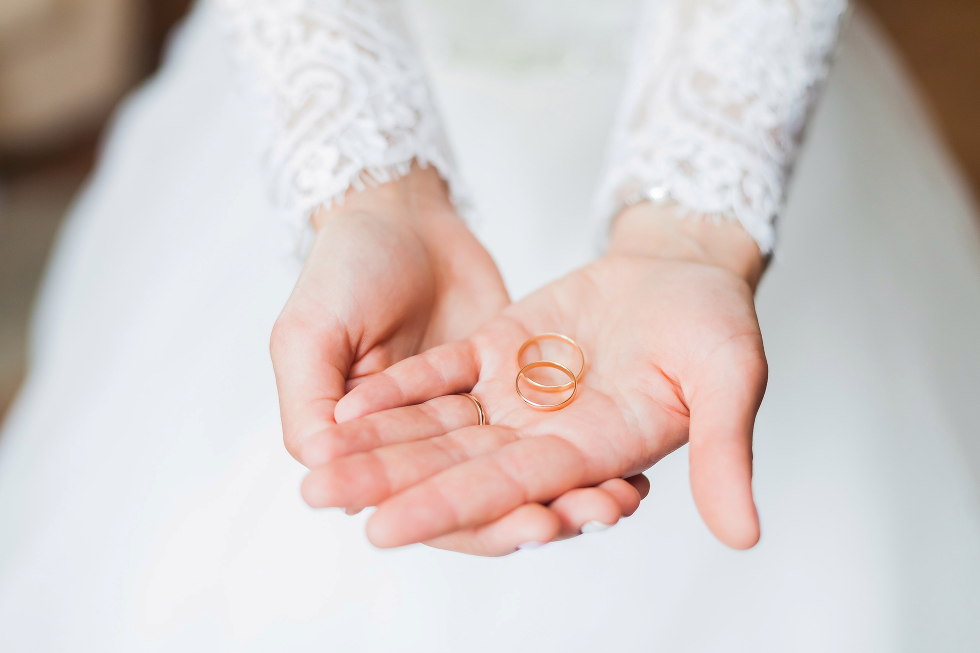 The Choice of Metal
Wedding rings are made of a wide range of metals and hence it is down upon you whether to choose beautiful gold wedding rings, for example, like Infinity of London plain wedding rings, or silver wedding bands as the popular options among others such as platinum and diamond. However, when making this choice, bear in mind that the wedding ring will be stacked with the engagement one and hence the metal making up the two rings should correspond so that one does not wear down the other. However, you can, mix the textures, colors such as different gold colors and tones which make the overall effect chic and a beautiful combination. Also, the material should withstand the test of time hence you should not put much stock by materials such as rubber, tungsten, and wood among others that wear down easily.
The Choice of Finish
Wedding finishes can set apart your wedding ring and give it a great vibe to suit your personality whether you want a hammered finish, a milgrain edge, or a matte finish among other types of finishes can lend the feeling of comfort, or exoticness. Just keep in mind that you will wear the ring for a long time to come and hence the finish should reflect your personality so that you don't end up hating the design years down the line. Also, ensure the finish is of high quality and will not look dated in a short time. Regarding this, avoid finishes such as blackened or acid treated.
Get Sized
Sizing can be tricky because the size of your fingers is bound to change throughout the seasons. Therefore rather than try out rings in hope of striking pay dirt, go to a jeweler who can help you figure out the right size that will not be too loose or too snug depending on the season of the year. Going to a jeweler for sizing is also a great way to get all your questions answered by a professional to make sure you choose the perfect wedding ring.
Set a Budget
A budget for your wedding ring is based on many variables but ensure that you set one that is within your means. Once you have the figure in mind to look at the rings without purchasing either at physical stores or through online surfing as this will give you an idea of the price ranges of the rings that you like. You can then revisit your budget and adjust it accordingly if need be to ensure that you buy a ring within your means but while not compromising on quality.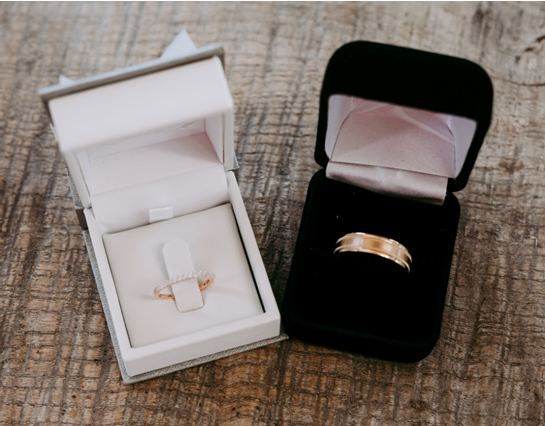 Maintenance
When shopping for the perfect wedding ring, bear in mind that some maintenance is needed to keep it clean and sparkling. Most require soaking in warm sudsy water and brushing with a soft gentle brush but if you want one that will not require too much upkeep, then fuss-free beautiful gold wedding rings or platinum ones are great as maintenance only involves gentle running with a lint-free cloth.