Before Bo and Sunny, The White House was home to a very special cat. When Bill Clinton first assumed office in 1993, he brought with him, his wife, Hillary, daughter, Chelsea, dog, Buddy, and cat, Socks. Almost instantly, Socks became a phenomenon. Arguably, the most famous cat of the 90's, He inspired stuffed animals, books, pens and buttons (of which I own a couple.) During his eight years in The White House, Socks, when he wasn't being hounded by the press, helped President Clinton and the first lady greet dignitaries, visit children's hospitals, and host the annual White House Easter Egg hunt among many other important events. One very few cats who ever lived in The White House, Socks was a symbol of our nation in the 90's, one that should never fade with the times.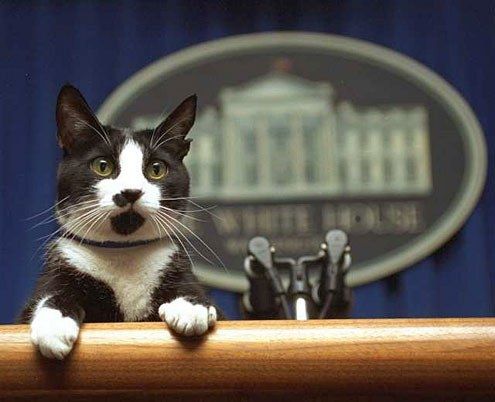 WHEN HE HELD HIS OWN PRESS CONFERENCES
Socks had many important jobs while in The White House, so naturally, he had lots of important business to address. Occasionally, The Chief Executive Cat would even host his own press conferences, much to the delight of The White House Press Corps.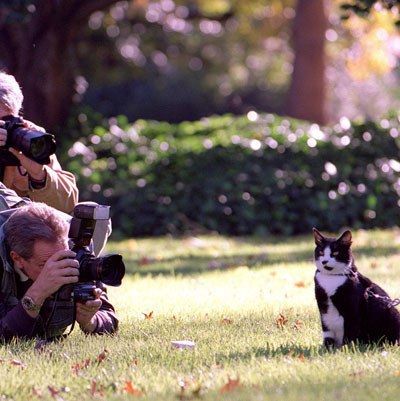 WHEN HE HAD ZERO TIME FOR THE PAPARAZZI

The press were pretty obsessed with the president's cat. It got so bad that President Clinton had to insist they leave Socks alone. One time they even tried luring him off The White House lawn with catnip. As you can see, Socks was not amused.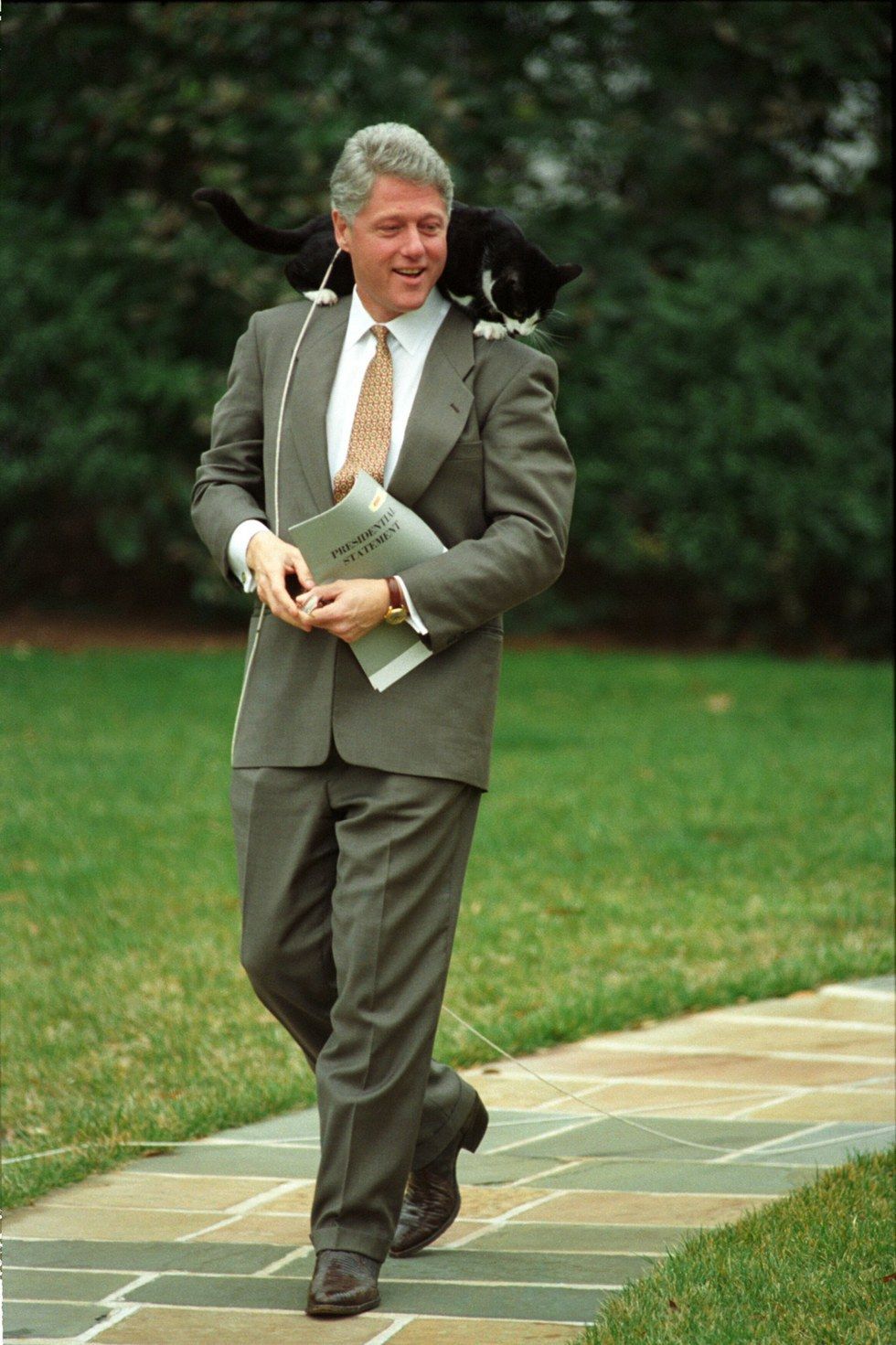 WHEN HE HELPED BRIEF PRESIDENT CLINTON ON HIS TOP SECRET DOCUMENTS
Socks would often join The President on his morning strolls. opting to ride on his shoulders rather than the ground. President Clinton and his beloved pet would continue this tradition for years to come!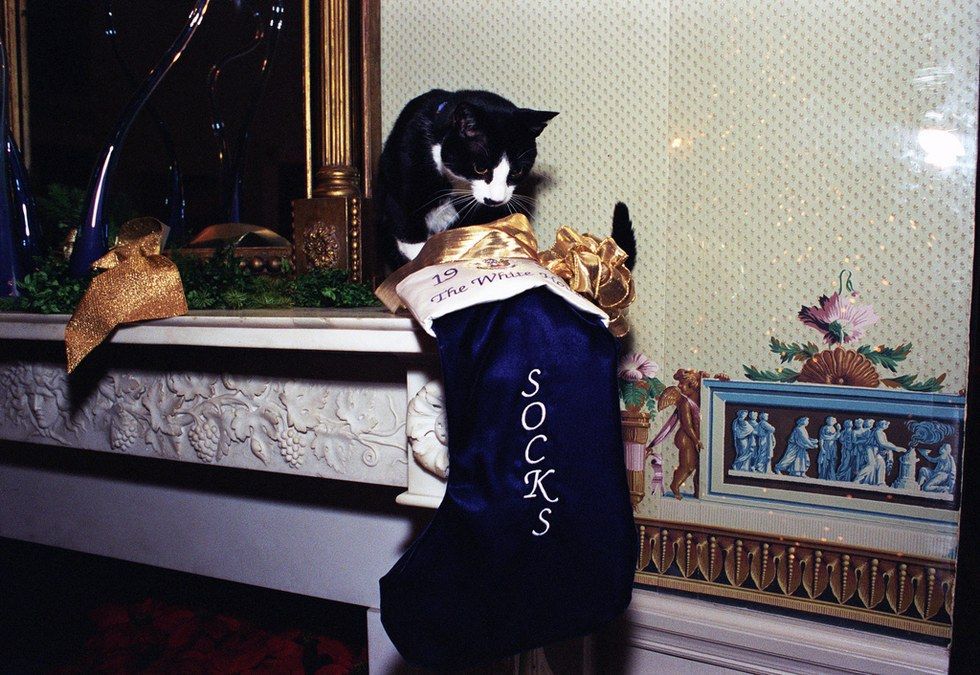 WHEN HE HELPED DECORATE THE WHITE HOUSE FOR CHRISTMAS
Christmas was Socks' favorite time of year and he was always a part of the festivities. When he wasn't helping Hilary and Bill read Christmas books to visiting children, he was helping supervise The White House Christmas decorations. He even had his own stocking!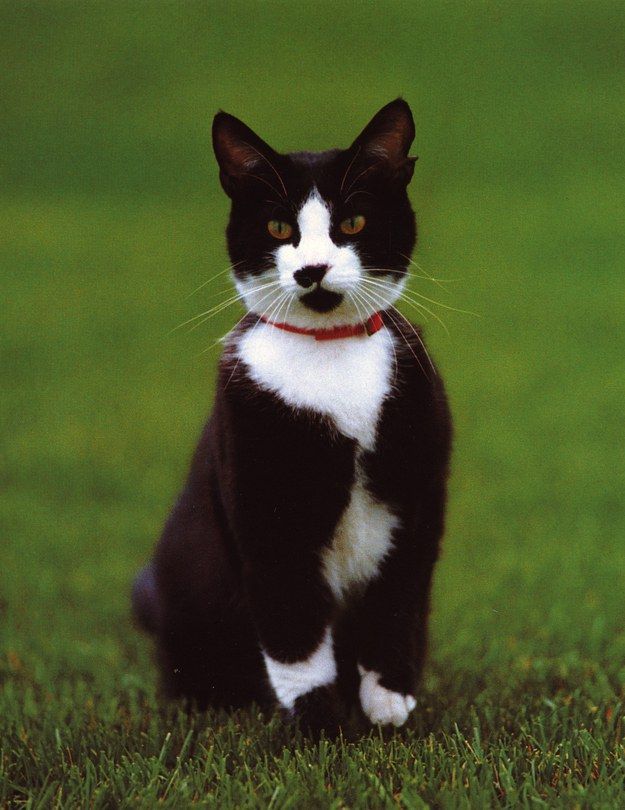 WHEN HE LOOKED MAJESTIC FOR HIS WHITE HOUSE PORTRAIT
Socks has his very own official portrait. One that would go own to grace postcards, buttons, and other 90's paraphernalia - some of which you can actually still find on Ebay. Naturally, he had to look as debonair as a cat can possibly be.
Did I just spend 500ish words talking about a cat? Yes. But LOOK AT THAT FACE. Maybe you aren't much of a cat person, even more likely you may not be a Clinton person. But can you honestly say your day hasn't been significantly improved by this article? - didn't think so ;)