Everyone loves Anderson Cooper. Okay, maybe not everyone. There have been quite a few times, though, where Cooper stepped forward and let loose words that summarized exactly how much of America felt about certain parts of President Donald Trump's campaign and presidency itself. From not-so-subtly calling out Trump for his childish behavior to his irritated reactions toward some of the president's supporters, here are five top Anderson Cooper moments that so many of us can relate to.
1."With all due respect, sir, that is the argument of a 5-year-old."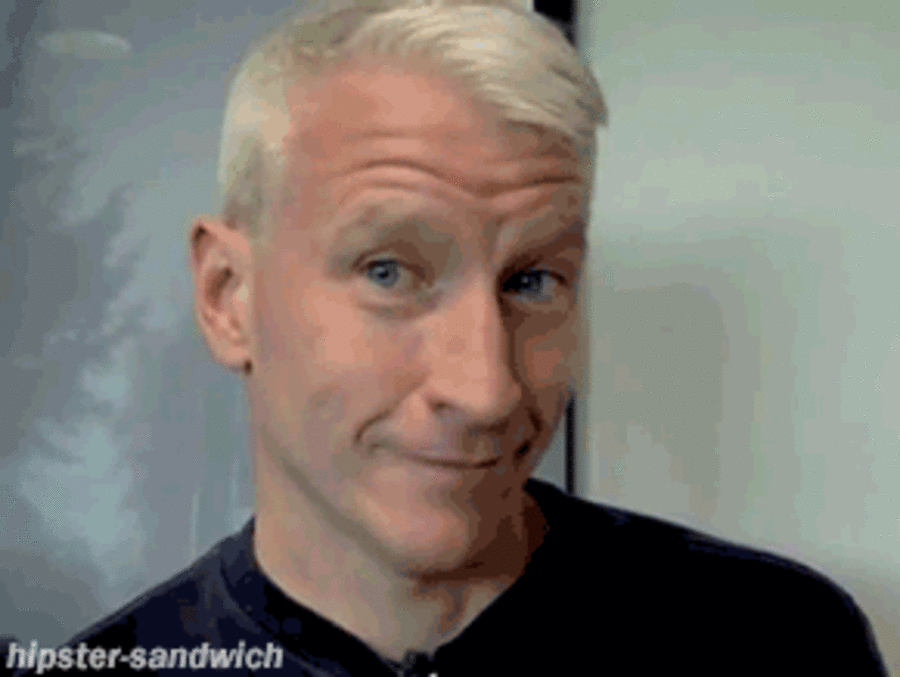 This one goes all the way back to the CNN Presidential Town Hall on March 29 last year. Trump attempted to defend himself after Anderson Cooper asked about why he tweeted an unflattering picture of Heidi Cruz. "Excuse me. Excuse me," he said. "I didn't start it." That's when Cooper could no longer refrain from saying what we were all thinking. He called him out for his childish response. Props to Cooper for adding the "with all due respect, sir," though. It is safe to say that many of us wouldn't have been able to choke that part out.
2. "I've muted the president on Twitter."
Yes, one the America's most well-known and respected journalists chose to mute the president's tweets. Sadly, we can't even blame him. He said on CBS's The Late Show that he muted him because, "I just don't want to have that drama in my life." He's definitely not the only one out there who has had enough of Trump's tweets. We get it, Cooper. We get it.
3. "Tonight we know the President of the United States has no facts."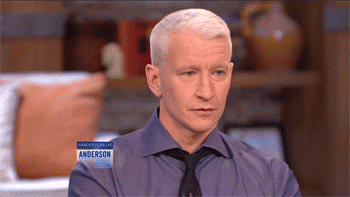 After Trump's wiretapping claims against Barack Obama, Cooper said exactly what we were all thinking. It was definitely a shocking claim for the country to hear, and the fact of the matter is that Trumps didn't come with a satisfactory explanation. I suppose they didn't come with any explanation, really...
4. "If [Trump] took a dump on his desk, you would defend it."
Cooper said this to Jeffrey Lord on CNN after Lord's continual lackluster attempts to justify what Trump said about the former FBI director and his ability to discuss information with Russia. Cooper publicly apologized for what he said, but everyone can agree that there is nothing worse than having a discussion with someone who seemingly blindly backs up the person they support. We all know people who will defend anything that their favorite politicians or parties say. They'll do so at any cost, and nothing is worse than trying to get through to them or having to listen to their unjustified support.
5. The Anderson Cooper eye roll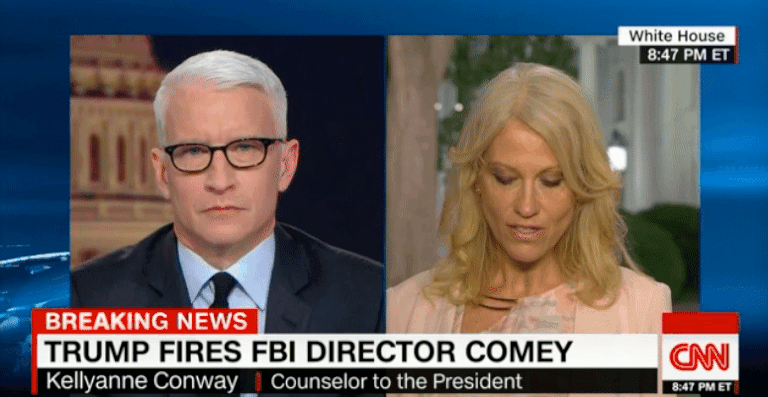 OK, OK. This isn't something that he said, an eye roll is worth a thousand words, right? The internet was all over this moment, and it's not hard to understand why. Yes, some bring up the point that eye rolls aren't exactly professional for a journalist. After listening to Kellyanne Conway, though, can you really blame him? No. The answer is a resounding no. Plus, he's Anderson Cooper. He can do what he wants.