What would life be without friends by your side to enjoy moments with? We often times forget how special people are to us.
It is difficult to remember how important appreciation is to show. Not only to ourselves but to other people. Life gets so chaotic and we get so involved in ourselves and just enjoying friendships that we don't stop enough to give a shout out to the people that mean the most to us.
That's what this article is all about: giving appreciation to my best friend, who I don't let know enough how much I appreciate her.
1. Thank you for making golf so much better
There is not a single time where I pick up a golf club that I don't think about our fun times together. A game that is full of so much stress, mentally and physically, you were always able to make it so much more fun. Some of our stories are not appropriate for either this article or the golf course, but they continue to bring me so much joy. Thank you for pushing me to be my best on the course and off. Our journey from high school golf to college golf was one that I wouldn't trade for anything. Now, I get to be your biggest cheerleader on the sidelines and I cannot wait to see everything that the game brings for you.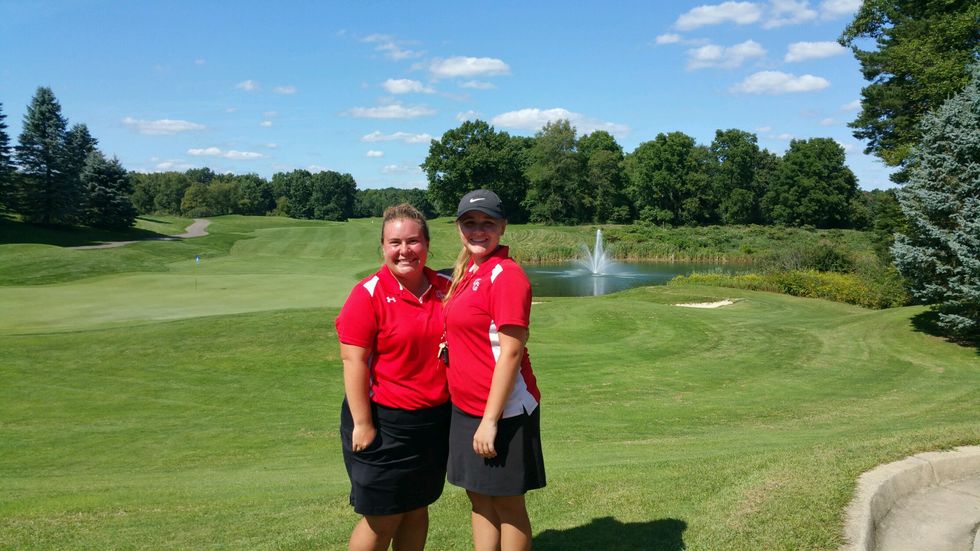 2. Thank you for never walking out on me
I know I am not the easiest person in this whole world to deal with. I am sassy, outspoken, opinionated, stubborn and get cranky very fast. I will never forget those few months that we did not speak with each other. They were some of the longest months in my entire life. Most people would have stepped away from me and our friendship. But you decided to keep pushing. That heart to heart that we had was a night that I will never forget. Now we are back to bothering each other 24/7 and I wouldn't have it any other way. Our friendship has grown so strong and I am so happy. Little do you know, you're stuck in this friendship forever!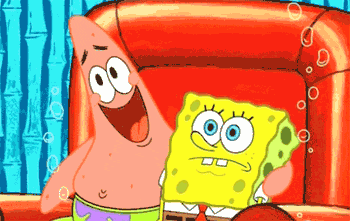 3. Thank you for supporting me, good and bad
Freshman year of college when we were roommates and exploring a whole new world. From nearly tripling the amount of students at our schools to making terrible decisions, it was all new. We got the joys of exploring it together!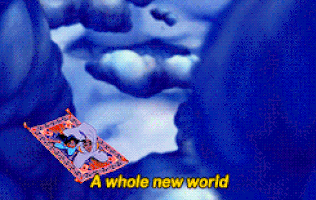 No matter what choices I made, you supported them. When I made the terrible decision of talking to that one guy to when I wanted to skip class, you were always giving advice but supporting regardless of my decisions. That is so rare to find in a person and I am lucky enough to have a friend like you who does so without hesitation. You have helped me grow as a person by doing so and I am forever thankful for that.
You have pushed me through my own self-love and acceptance path that I have been trying to get on. You allow for me to open up to you and tell you things that I can't tell anyone else. You support everything in that and I appreciate it, more than you'll ever know.
4. Thank you for growing with me
Life cannot be complete without growth. People change as we grow older, it is part of human nature. A lot friendships do not make it past that point because the changes are too much for them. But you have allowed for me to grow and change and become my own person. You have stuck by my side throughout that process, as I have in yours, and we are stronger for it. You are constantly showing how proud you are of me and that means the world to me. Without that support and your pushing me, I wouldn't have met my boyfriend, got the job I have, or see different things (especially the Grand Canyon). You've truly affected my life by pushing me straight into it.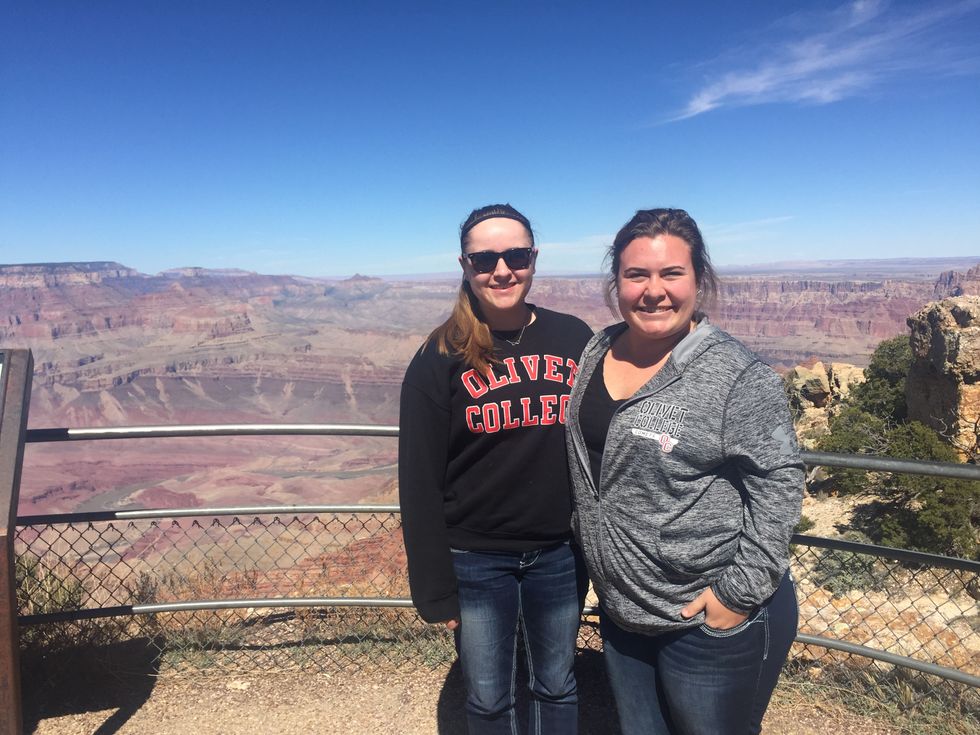 5. Thank you for being you
As cheesy as that sounds, you have gone through so much in this past year. You've truly become who you are and it has been such an amazing thing to watch. I am glad that I have been a part of this journey of self-acceptance and self-love that you have been on. You are such a beautiful person, inside and out. You are a gifted person with such a bright future ahead of you. Your presence can change a room. Your laughter can make my day. And your personality contrasts mine in a way that allows me to think about things differently. I cannot wait to see where you continue to go in life, because I will be there alongside every journey you go on!
---
The years are zipping by us and I feel as though we are growing old together. So here's to many more years of you being my fake girlfriend, the many wine bottles that will be drank, and the countless memories that are going to be made. I can't wait to grow old with you and continue to make fun of each other.