For countless people, an enjoyable summer often includes a visit to a fair, whether it be the county fair or even the state fair. One of the unique aspects of the Ohio State Fair, specifically, is that they have their own youth choir known as the All-Ohio State Fair Youth Choir. This is an organization designed to bring high school students from all over the state of Ohio to live at the Ohio State Fair for eighteen days to sing. Throughout this experience, I have learned a plethora of important skills that will stick with me throughout the entirety of my life. Here is just a minuscule sample of what I've learned.
1. Music.
As the name of the organization points out, you are a member of a choir and, therefore, are at the fair to sing and learn music. I speak not only for myself, but for a majority of others when I say that the All-Ohio State Fair Youth Choir strongly improved my ability to read and memorize music. This skill is one only obtained through practice; something you receive an abundance of when you sit through about five days of music rehearsals before the fair even opens. In fact, the choir continues to learn new music while also balancing up to seven performances a day.
2. Showering with others isn't as awkward as it sounds.
When you're shoved into a bathroom with 100+ people and there are 5 showers, it can be a little tricky to get everyone clean in a limited amount of time. The solution? Shower together! It might sound a little intimidating, but, nevertheless, once you become super sweaty from marching around all day, you just need to get clean and you don't care who is in there. Consequently, showering with others can increase personal self-confidence! Showering with others is also another way to form close bonds. Who could be closer than people who shower together, am I right?
3. Living with 100+ people.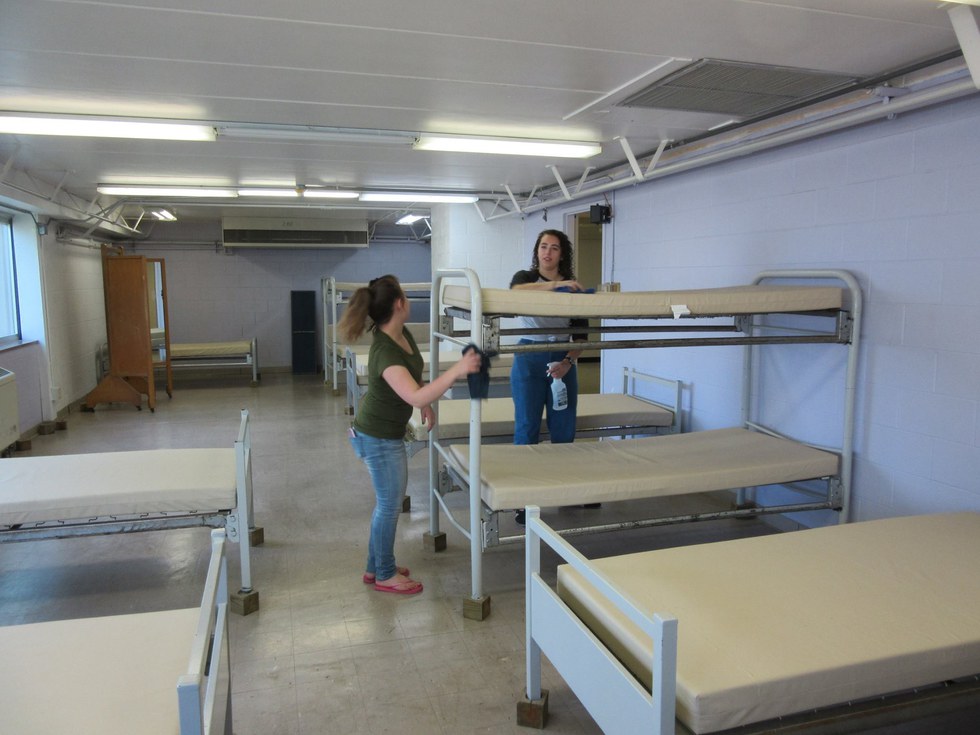 Not only are you forced to share a bathroom with 100+ people, but you also share a room with them for all eighteen days. While the dorms typically do not hold everyone in one room, you can still wind up sharing a room with up to 60 people. This experience can be extremely intimidating to the new members considering this leaves people in the optimal situation to dig through their personal belongings and even steal. (This is why it is important to have a trunk that locks!) Although the dorms that the choir members live in are less than comfortable, sharing such an intimate space allows for possibility of countless friendships
4. The power of 18 days.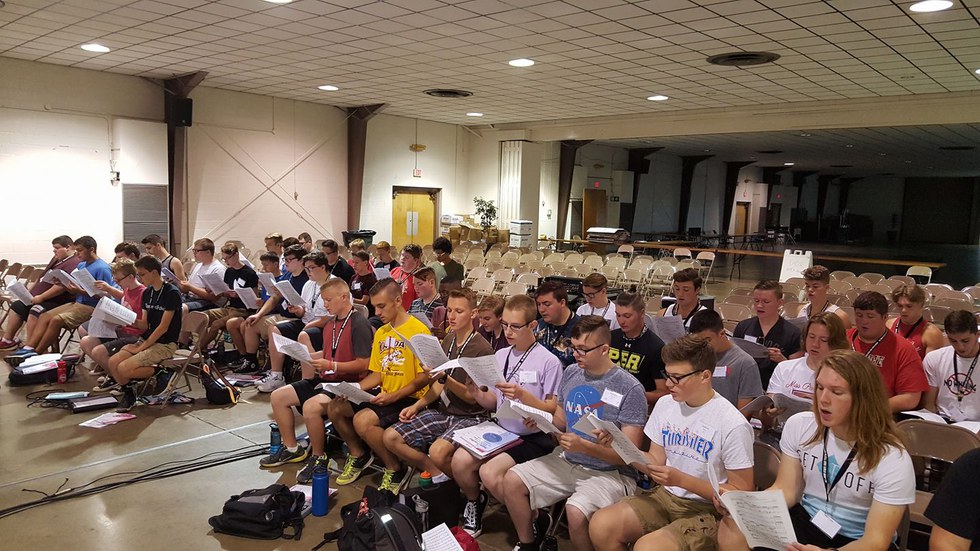 Although eighteen days can seem like a long time to live at a fair, the time truly flies by. The time seems to drag on at first and many people develop homesickness, however, once the fair actually opens, there is almost a complete shift in the choir's mood. Each day there are new audiences and new memories made, then, all of a sudden it's time to head home.
5. Friends are friends forever.
At the youth choir, it is not uncommon to become friends with people that you would never have imagined becoming friends with. It's challenging to understand looking at it from an outside perspective, but nearly impossible to explain from an inside perspective. These friends basically become your second family. In the simplest words possible, once a part of the All-Ohio State Fair Youth Choir, always a part of the All-Ohio State Fair Youth Choir.
The youth choir has not only had a large impact on me, but everyone involved. Thank you for changing me for good!