At a time when the world constantly seems to be in distress, we could all use a little more love, including our planet. But when life gets busy, it can be overwhelming to want to make a difference and not know how to do that! Here are five simple things you can do this week.
Donate your old stuff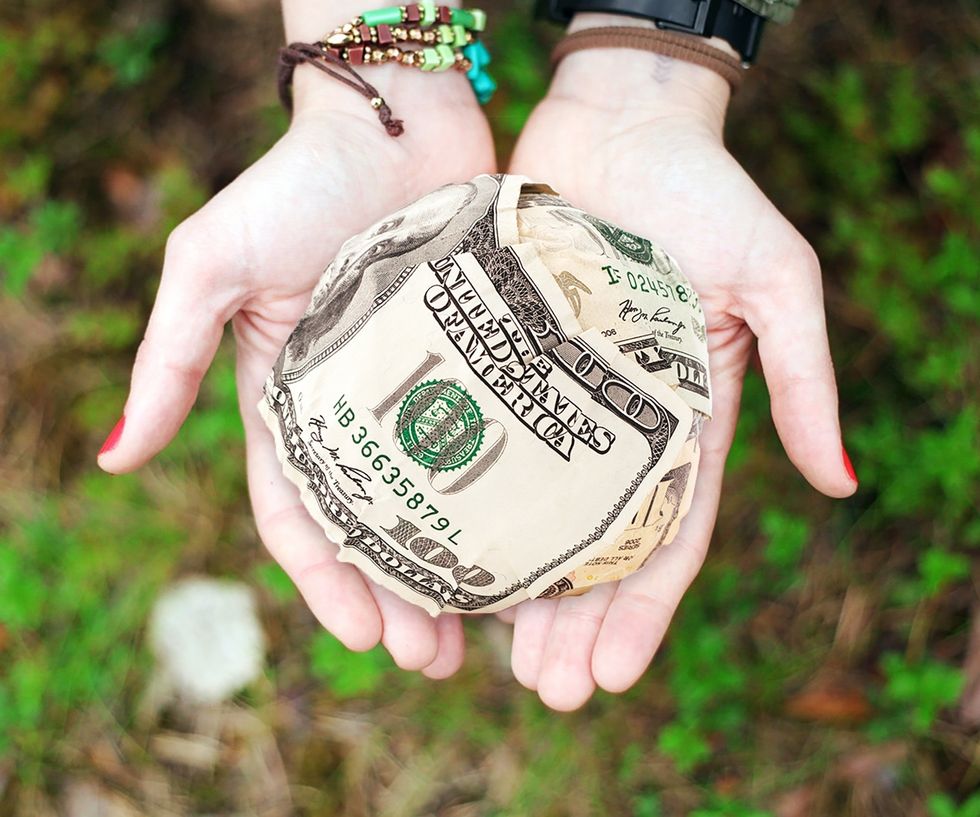 https://www.pexels.com/photo/cash-dollars-hands-money-271168/
I find it really difficult to declutter, so I have to regularly remind myself to get rid of things I no longer need. Old sweaters and sweatpants, skates you have outgrown, extra mittens and hats you no longer wear—these are all things that a lot of people will need as the weather gets colder! Books are also a really awesome thing to donate—people of all ages love a good book.Food insecurity is also a huge issue for many people during this time of year; donating canned goods and non-perishable items to your nearest food bank makes a huge difference.Many people are so invested in giving to there friends and family that they forget about the kids and families that may not be able to celebrate this special time. It's important to keep these families in mind over the holidays and maybe spread a little cheer by donating to put a smile on one child's face. Consider going around to collect non-perishable goods this Halloween!
And if you're stuck on what to donate, and can afford it, any amount of money goes a long way.
Stop Littering, Recycle, and Pick Up Trash When You Can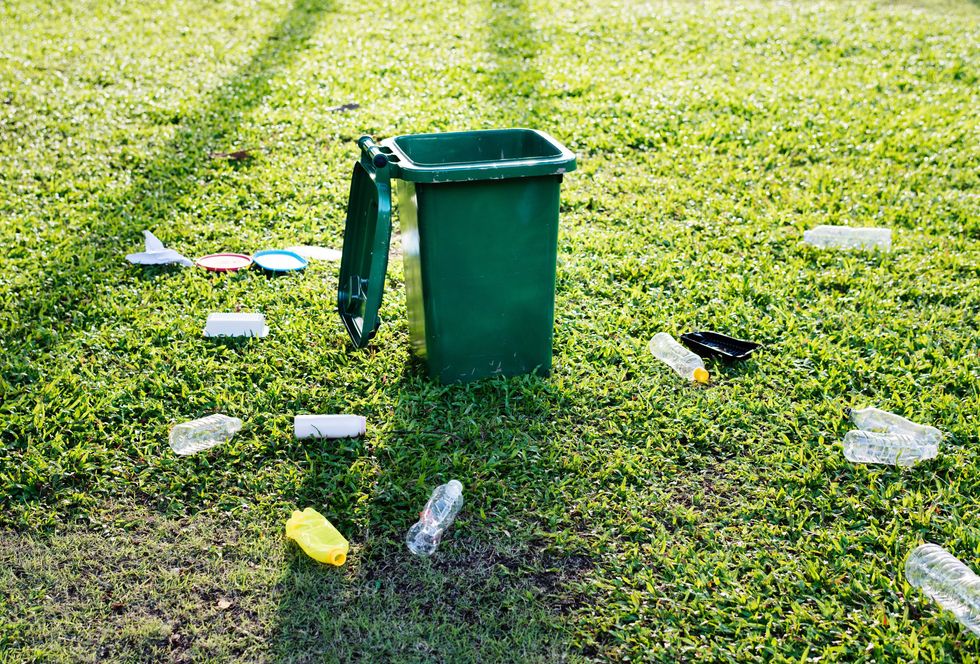 https://www.pexels.com/photo/green-trash-bin-on-green-grass-field-1353365/
Do your part by recycling. I'm not saying to go on a neighbourhood clean-up (although, if that's your thing, go for it!) but if you see a beer can on somebody's sidewalk and you have time, why not pick it up and toss it into the nearest trash can. While one can, may not make the biggest difference, maybe somebody will see you and think twice about how they recycle.Everyday, Americans use tons upon tons of plastic in their everyday life. We use plastic grocery bags, drink out of plastic straws, use plastic lids. This doesn't seem like much but this plastic builds up quick with all the little ways we use it.Everyday, Americans use tons upon tons of plastic in their everyday life. We use plastic grocery bags, drink out of plastic straws, use plastic lids. This doesn't seem like much but this plastic builds up quick with all the little ways we use it.
Check Up On Friends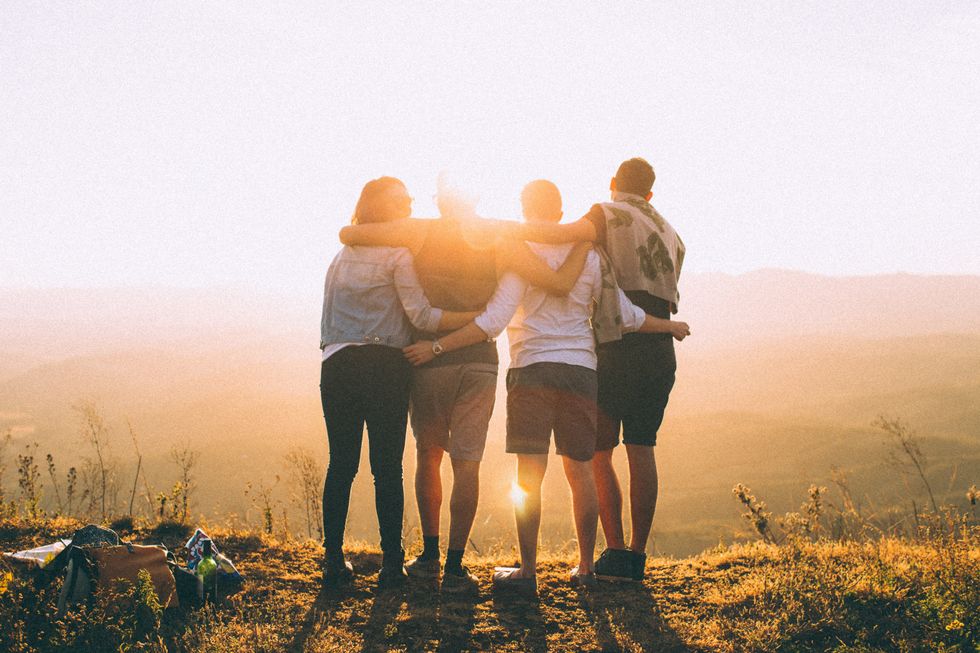 https://www.pexels.com/photo/backlit-dawn-foggy-friendship-697243/
As mentioned earlier, life gets busy and can consume us all in a variety of ways. Mental health is important because, at the end of the day, we are simply human. Your friends behind the scenes have days that are filled with highs and lows. You do not know what's running through their heads. Even if they seem okay, it's good to let your friends know that you are here for them and that they are valued. We need to treat our mental health with the same level of respect we give our physical health. Just because it is not visible doesn't mean there's not something going on.Check up on your friends—they don't need to be on the verge of a mental breakdown! Send them a text, a funny meme, and/or grab coffee together! It's always nice to catch up with friends and lets them know how much you appreciate them.
Be A Mindful Consumer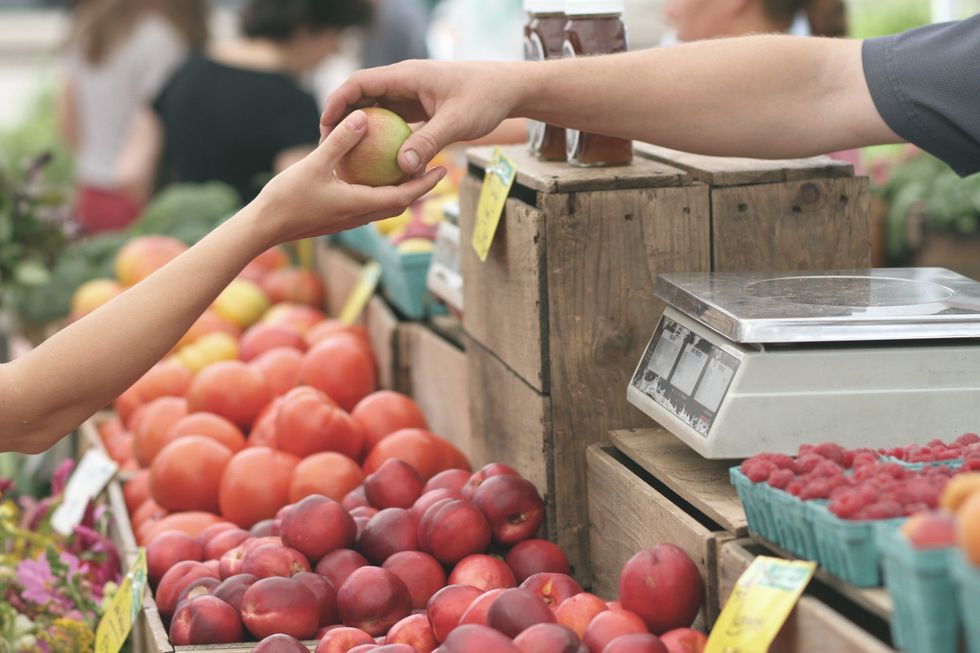 https://www.pexels.com/photo/apple-business-fruit-local-95425/
This doesn't mean go vegan or stop buying stuff that you like, because everybody has a different lifestyle and it's important to do what makes you happy! But, try to support local businesses whenever you can, try out organic and/or ethically-made products, go to farmer's markets, go thrifting, do clothes swaps with friends… the list goes on! The more we reuse and the more ethical purchases we make, the better. Local businesses are everywhere from villages to big cities. Sometimes, companies may not deem a town with only hundreds of residents as worth their time. That's where local businesses come and fill in the gap.If a company needs help starting up a business and need a freelancer to help them advertise it, you could see if they need assistance. Should this be successful, the employer may continue to do business with you and might even consider hiring you. Of course, saying this is a lot easier than it really is, but it is far harder to get the desired job with a large business, let alone move up in it.
Random Acts of Kindness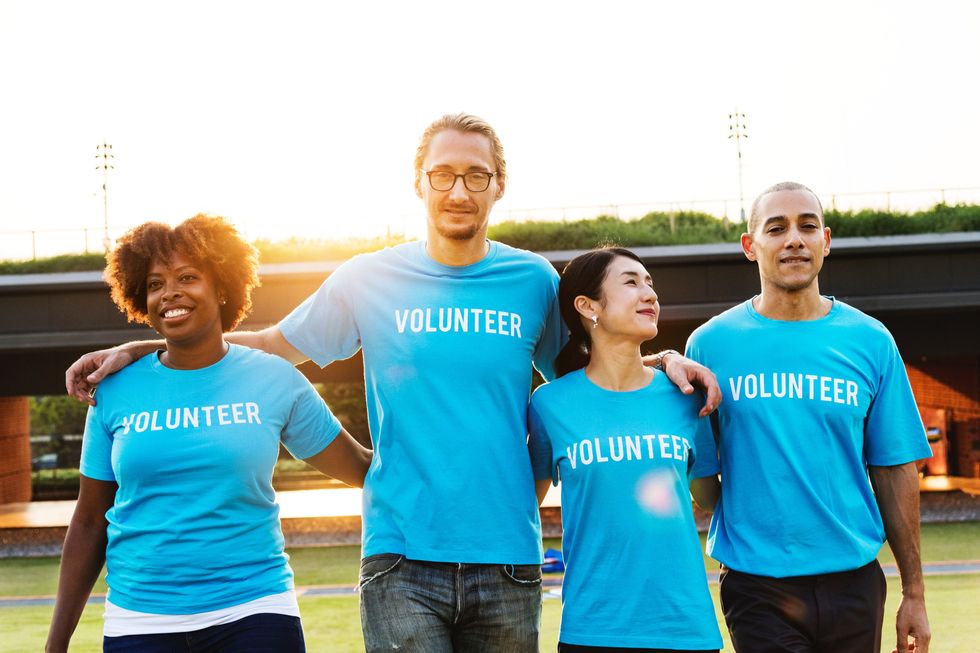 https://www.pexels.com/photo/people-taking-groupie-near-bridge-1353351/
Random acts of kindness do not need to be elaborate or pre-planned. Simple acts can go a long way—I challenge you to do one nice thing for a stranger. Whether that be opening the door for them, paying for somebody's coffee, volunteering… think of something kind to do. As corny as it is, even a smile can go a long way for a lot of people. Somebody could be having the worst day ever, and to some, a smile is a silent way of telling somebody that there's good in the world. Forewarning: you may not get a smile back, and that's okay.Remember in grade school when you brought in cupcakes on your birthday to share with your class? It was YOUR birthday and YOU were bringing in cupcakes. Nowadays we expect others to do things for us on our birthdays rather than the giving we were taught when we were young. Simple acts of kindness like giving to others helps to spread the joy instead of keeping it all to one person.
Any way to help people and the planet is amazing—acts of kindness don't need to be measured; the fact that they exist is amazing and there could never be an abundance of it. Be kind—the more love and kindness we put out into the world, the better.