I LOVE history. It's something a lot of people don't know about me. I love to read about it, learn about it, and most of all, I love to watch it. Historical dramas are another world, they are a journey to the origins of our world and a look at the people who lead and shaped it. The scenery is stunning, the costumes are breathtaking, and the acting, superb. You can't help but get swept up in it. Plus, I always need something to watch when Game Of Thrones is off season. With historical dramas becoming all the rage right now, I thought this was the perfect time, not only to write about one of my passions, but to share my personal favorites.
1. THE BORGIAS (2011-2013)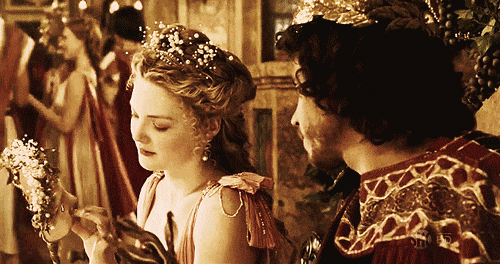 In what is quite possibly my favorite historical drama, Rome is caught under the shadow of the notorious Borgia family - often called The Original Crime Family. Jeremy Irons starts Pope Alexander VI (Rodrigo Borgia), with the aid of his children, Cesare, Lucrezia, and Juan, Rodrigo shamelessly exploits the church for his own gain. The gorgeous costumes and scenery, as well as flawless acting from the cast, help make The Borgias one of the most vivid and addictive historical dramas you'll find. ....now streaming on Netflix
2. THE TUDORS (2007-2010)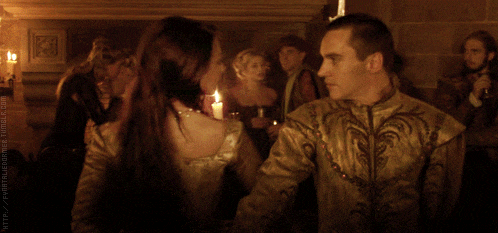 In this glamorous adaption of Henry VIII of England's court. John Rhys Meyers plays the formidable King, himself.The Tudor's four seasons depict Henry in his notorious six marriages, beginning his struggle to divorce with Catherine of Aragon for the mysterious Anne Boleyn (GOT's Natalie Dormer). The Tudors may have raised a few eyebrows for it's steamy scenes and historical accuracy but it's exciting to say the least! .... also streaming on Netflix

3. VIKINGS (2013-)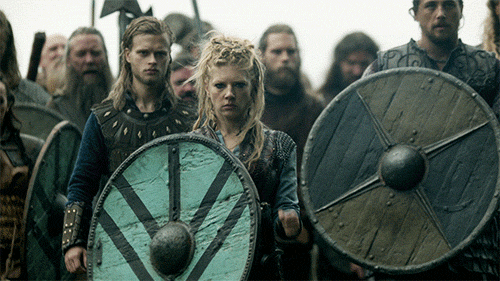 The History Channel's first (acclaimed) scripted drama Vikings, follows famed Viking explorer Ragnar Lodbrok and his rise from simple farmer, to Jarl, to King. Not only is this show incredibly accurate, but it's done in a way so that the writers don't need to make things up or take liberties. This is also the closest thing you're going to get to Game Of Thrones. Vikings also has SHEIDMAIDENS, which are essentially a badass gang of women warriors, who go out on raids with the men. Vikings is one of my all time favorite shows because it's such vividly brutal look at a part of history that hasn't really been explored on the screen.
4. THE WHITE QUEEN (2013)

The book-to-screen adaptation of Philippa Gregory's acclaimed novel The White Queen, takes place at a time in England's history known as The War of the Roses also called "The Cousin's War". Essentially two families were feuding for power, Controversy erupts across the country as York King Edward VI begins weds a Tudor ally Elizabeth Woodville. She becomes the next York Queen, thrusting her family from one side to another. Elizabeth must rally against turbulent times, as she an Edward could be thrown from power at any moment. The White Queen is an accurate, heart pounding look at the families who divided England and made for some of British history's best drama.
5. TO WATCH : THE WHITE PRINCESS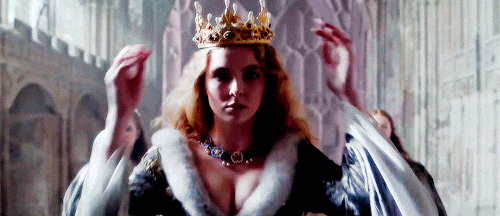 While this one has yet to be released, Starz' continuation of The White Queen is a highly anticipated look at the conclusion of The War of the Roses, as Elizabeth of York marries her distant cousin, rival, and new king, Henry VII of England.
The White Princess Premiers 4/6/17 on Starz.