Though we're quiet and seemingly hide away from social contact, introverts are honestly the best type of friends a person can have. Common misconceptions from movies and books place us introverts as the geeks and weirdos that eat lunch in the bathrooms, but in actuality, we're everywhere because being introverted is a spectrum.
Here are 5 reasons why introverts are the best type of people!
---
1. We know THE tea.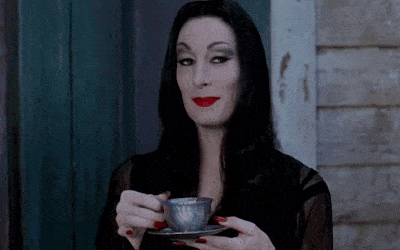 As we sit bundled alone with our books and phones, we actually do pick up a lot of stuff taking place around us (I mean, we still have ears). Sitting beside an argument or a yelling match between two friends or a couple isn't exactly the quietest sound, especially when we're not talking to anyone ourselves.
Now, though this makes introverts seem like thousands of hidden microphones and recorders (which isn't exactly wrong), in truth, we're not. It adds to how great a type of person we are, because we pick up on how devastating and scary confrontations can be, we keep the tea to ourselves. This makes us great secret-holders if one's needed, especially to extroverts who thrive on human relationships. We live for your long rants and stories of your life and how your day has been, and in the end, we'll keep it to ourselves.
2. We really (reaaally) do value relationships.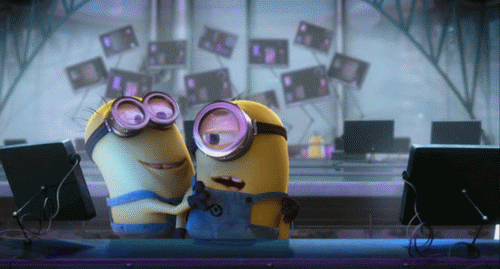 Yes, sometimes we are extremely slow to commit to friendships (and it's not your fault!), but once we finally do invest in a relationship, we don't give it up so easily. Introverts are they type to want to know your favorite color, your best friend in the 5th grade and what you like on your nachos...not because we're being creepy, but because we want to know you. What do you like? Hate? What drives you? What in your life has shaped you to who you are today?
We introverts thrive on achieving deeper relationships and friendships with others, and we tend to pick favorites over other generic people. Once a deep connection is made, introverts prioritize you and invest tons of time and energy into being your friend to make sure they are the best friend/ partner they can be, as well as make sure you are the best person you can be.
3. We're here to listen

Because we only prioritize a few relationships/ friendships, we take A LOT of time to invest in them, because effort keeps them alive. This may seem like a huge hassle every introvert has to deal with, but unlike others, we genuinely want to give the effort. Prioritizing you and what you love/makes you happy also becomes important to us. We're able to remain comfortable inside our heads but also entertained by your company and story of your own, even if it's a rant or a simple, "Guess what I did today!" There's a big, big chance that yes, we're not really going to say anything about ourselves back, but we'll pry it out of you like how you'll most likely try to pry it out of us.
However, all of this doesn't occur without effort.
Introverts put effort in by trying to align to you and your hobbies/likes. Whether it's suggesting to catch lunch at your favorite diner or decide to watch your favorite TV show too, we'll put in the effort so the relationship/friendship grows stronger. At large social gatherings, we'll try to talk to you alone and mostly only place comments here and there, but know that they are most likely well-thought, and it means a lot to listen.
4. We're a real-life mystery box!
Our libraries of books and strong "to ourselves" attitudes do build a slightly big shell around us, but don't let this discourage you when you're trying to talk to us. It took a while for my shell to break, with the help of my (extremely) extroverted friend, but now we're closer than ever. It seems like because we're to ourselves most of the time, we don't get out much or really experience life, which is completely wrong! One of the first things my best friend and I bonded over was our love to travel.
She's been all over the U.S. while I've been all over Europe. Describing our travels and the similarities and differences was interesting for both of us, and now we regularly send pictures of our adventures when we can. To others, introverts always have their noses in a book, but in reality we have multiple layers and are actually really interesting people. Getting to know us takes a while due to our shell, but in the end, it is completely worth it and 1,000,000 percent recommended.
5. A Great Influence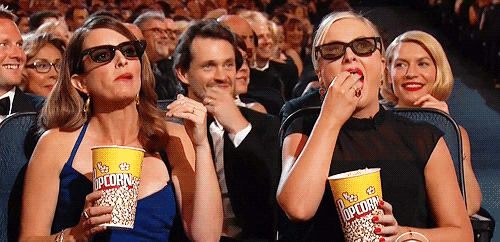 Though being around a ton of people at once sounds (uhum) highly amusing, it can also get tiring, which is something introverts are great at: recharging!
Sometimes a quiet night with an introvert snuggled with a comfy pair of sweats and a Redbox movie is better than going to another music festival or a party nearby. Being at home is "home" in every sense of the word to an introvert, so there, we're more likely to let loose a little and expose our personalities behind our shell. Being away from the uncomfortable small-talk that large groups bring allows us to feel confident in some way, allowing you to relax. We'll try to increase the strength of the relationship/friendship through bonding. At times, we will be distant, but it's only because we're thinking through everything (almost constantly) just to make sure you're OK, we're OK and calm down a little since our comfy shell has been cracked.
Because in the end, we really care about you, and all we strive to achieve is you caring about us too in return.