I have a confession.
I am addicted to wearing onesies. Yes, you know those fleece lined jumpsuits that you most likely wore to bed as a child? I just can't get enough of them. There's just something about this perfect outfit that makes it ideal for those midday naps and even a night out (yes, I have worn a onesie to a frat party). Here are five reasons why I everyone loves a good onesie…
1. Pockets Pockets Pockets (did I mention pockets?)
Girls know what I'm talking about. You know when you discover that that cute new dress you just bought has pockets and your life is changed forever? That's what it feels like every time you wear a onesie. Not to mention all the delicious snacks you can stow in there!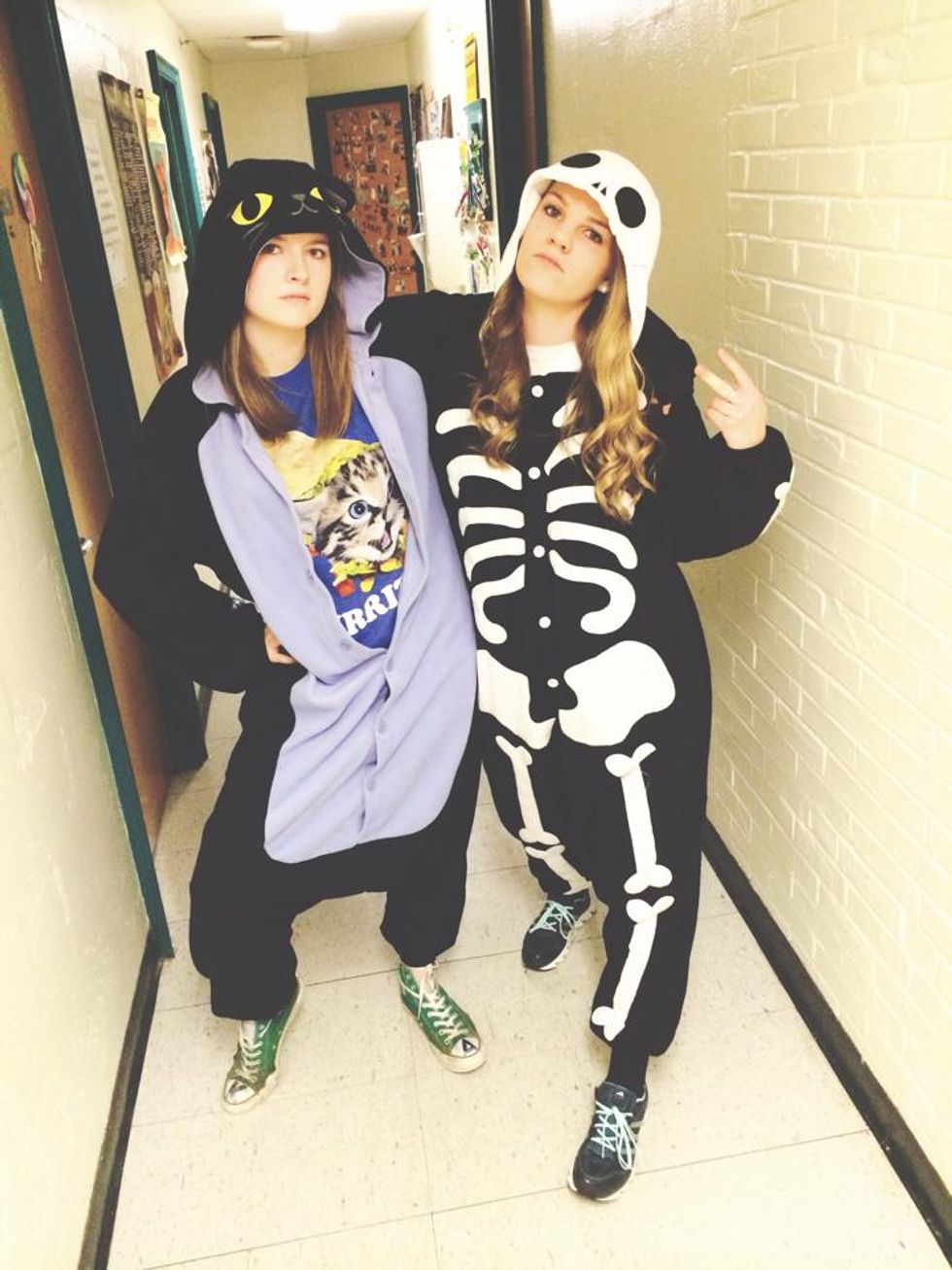 2. The People Love It
I've said it before and I'll say it again, everyone loves a good onesie. Everyone will want to know who's the cool cat beneath all that fabric. It's a great way to make some new friends and maybe even meet that special someone…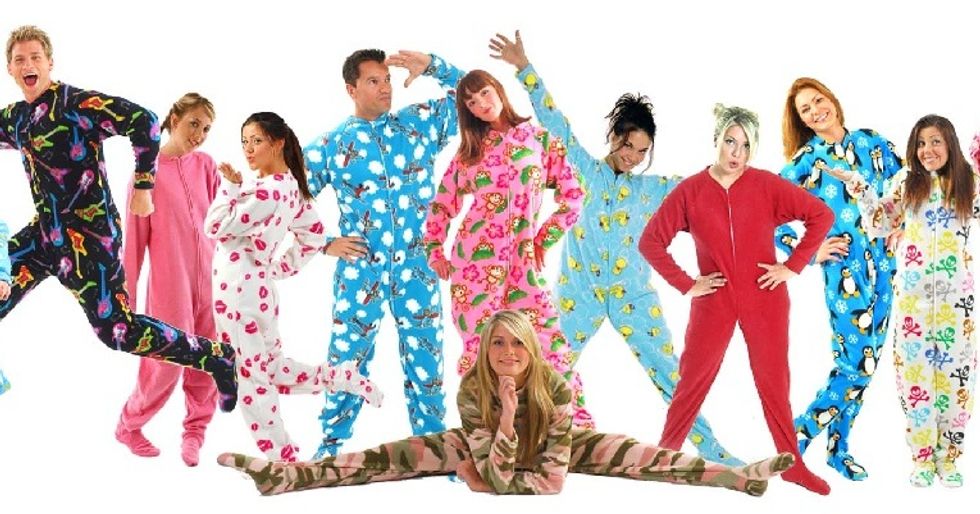 3. You'll Feel Like You're Two Again
Wearing a onesie instantly transports you back to the good old days when it was perfectly acceptable to sleep all day. If only….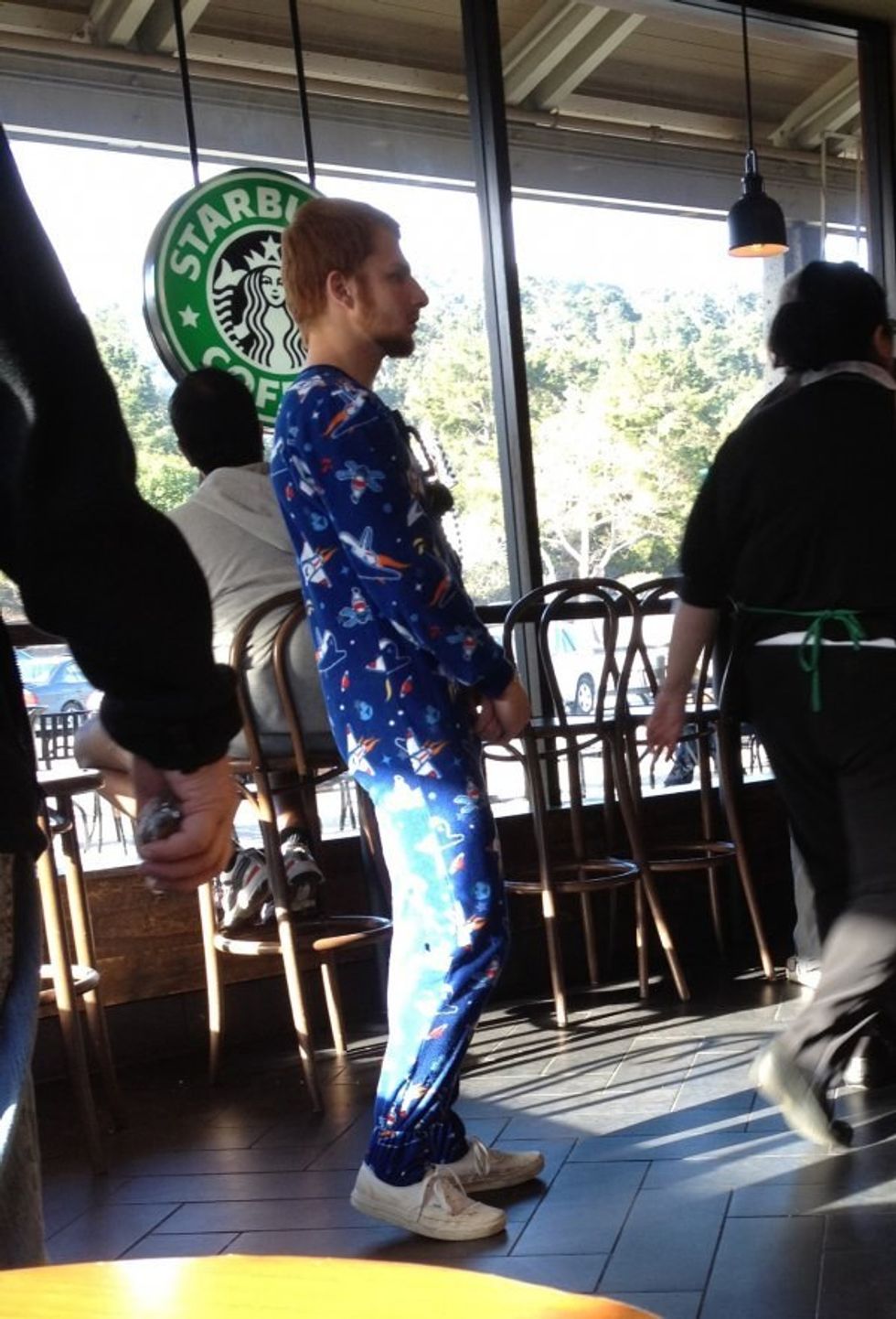 4. Everyday Tasks Are Transformed
Think of things you dread doing, then imagine doing them in a onesie. Mundane, boring tasks instantly become the best idea you've ever had. Try it out when you're studying, doing the dishes, or even cleaning the house.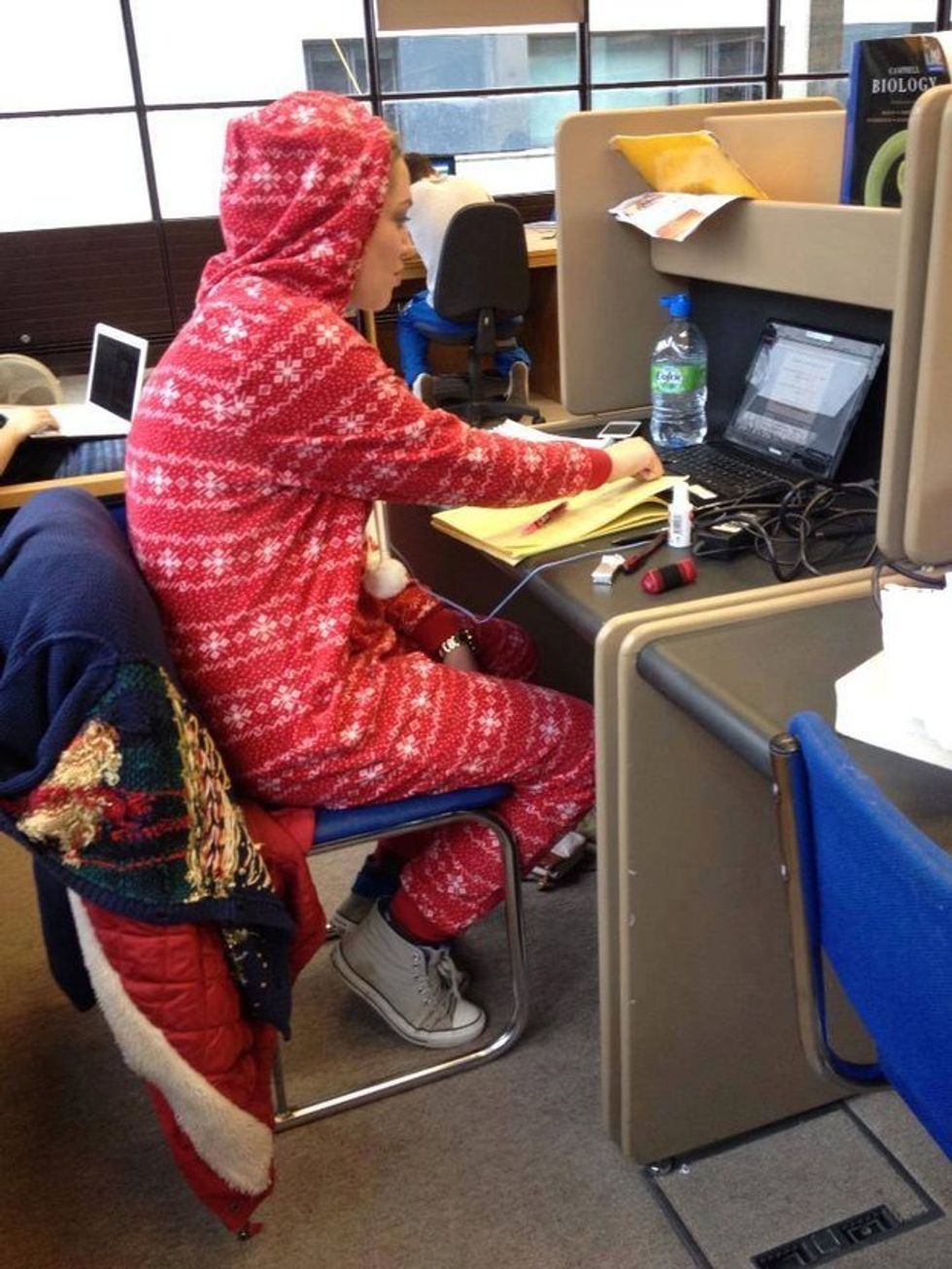 5. There's A Onesie For Everyone
Literally. Whoever you are there's a onesie just for you. Cat lover, dog lover, sports fanatic, trendy hipster, even your grandma can rock one.