The Christmas season brings along the thousands of replays of Christmas classics and yards of lights strung across neighborhoods that seem to radiate the joy and spirit of the holiday. Families come together, share presents and exchange wishes for the new year — however, for some, the holidays also bring along the beginning of many pet peeves. For me, the holidays not only mark the end of the year but times of chaos both in school and out of school: packing for finals, rushing to complete last minute 2017 new year resolutions and hunting down last minute gifts. As only some issues that the holidays bring around, here are my top five pet peeves on how the Christmas season rings my bells.
---
1. Goodbye autumn.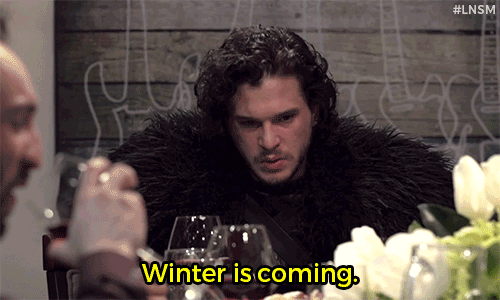 The weather turns from a perfectly brisk cool to Antarctica within a matter of days. Which day you don't need a jacket to when you need seven parkas is a constant guessing game and one I'm not fond of playing, especially when I choose the parka.
2. Going on vacation? Sorry.
With families and friends pouring in by the masses from the airport, going anywhere within and around your hometown becomes reduced to zero, unless you enjoy your 10 minute drive to be increased to an hour.
3. Breaks? Never met 'em.

It's both the end of the year and end of the semester, meaning finals week and gallons of coffee for high schoolers and students alike. As they say, "Sleep is for the weak," but once the holidays come around, we are all feeble.
4. Christmas. Shopping.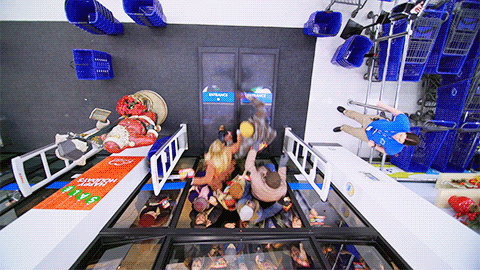 Stories blare their discounts over radios, TVs and billboards, drawing in hundreds of Christmas shoppers on a quest to buy gifts for their friends and love ones. Though it's already hard to buy great gifts for your family or forced "Secret Santas," getting through the ocean of shoppers, coupon rejections and football field long shopping lines becomes another struggle.
5. Christmas Carols

The grocery store, church, the mall, the radio, on TV, every movie, every restaurant — I'm certain there's no escape to "Rudolph the Red Nosed Reindeer."
6. Awkward family gatherings
The lie we have all told: "Yes! I totally remember you!"
7. Forced Gift Sharing
If being dragged into the Christmas spirit wasn't enough, being dragged into "Secret Santa" and "White Elephant" becomes a worst nightmare as not only do you have to question what to buy for your family, but strangers as well — as if gift giving wasn't hard enough.
8. Decorating The Tree

The yearly fight: who gets to decorate the tree? Which colors do we choose to decorate it? Which type of tree to buy? Big? Tall? Fern? With snow? Without? Lights or no lights? Colored lights or clear lights? Star or a different topper? Who gets to put the star on?
9. The Eternal Hiatus
All of our favorite TV shows pause for an entire month over the holiday break, leaving thousands of viewers left in anticipation for what happens next in the drama. (AKA me, currently dying from "Supernatural's" season 13 cliffhanger.)