As Thanksgiving approaches, I feel it is appropriate I express my gratitude for something which has brought me immense comfort through the stress of my first year of college: food. Here is a shout out to all the treats, whether they be savory or sweet, that have brought me both joy and nourishment.

1. Levain Bakery's Chocolate Chip Walnut Cookies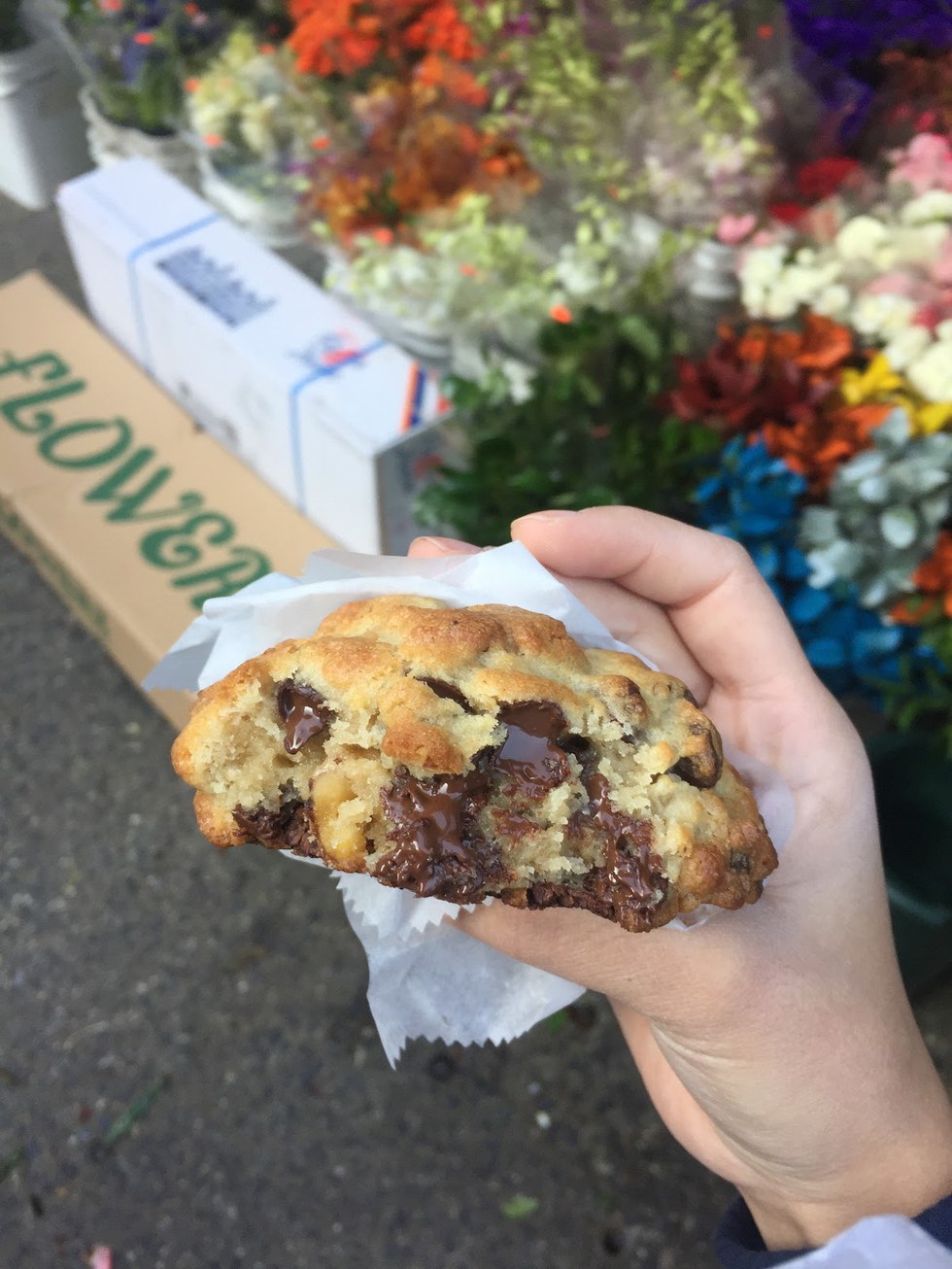 Just being near Levain Bakery is a relief. As you pass by the bakery's open doors, you become wrapped in the smell of freshly baked cookies and the fragrance washes away all of your stresses and worries. The mystical powers of Levain Bakery are only magnified when you get one of its cookies in your hand. The warm chocolate chip walnut cookies are the perfect balance of melted, rich chocolate and crunchy walnuts. These cookies are the cure-all to both a bad day and hunger pangs, as well as the perfect topping to reinforce a great day. Thank you chocolate chip walnut cookies!
2. Bibble & Sip's Dark Chocolate Cream Puffs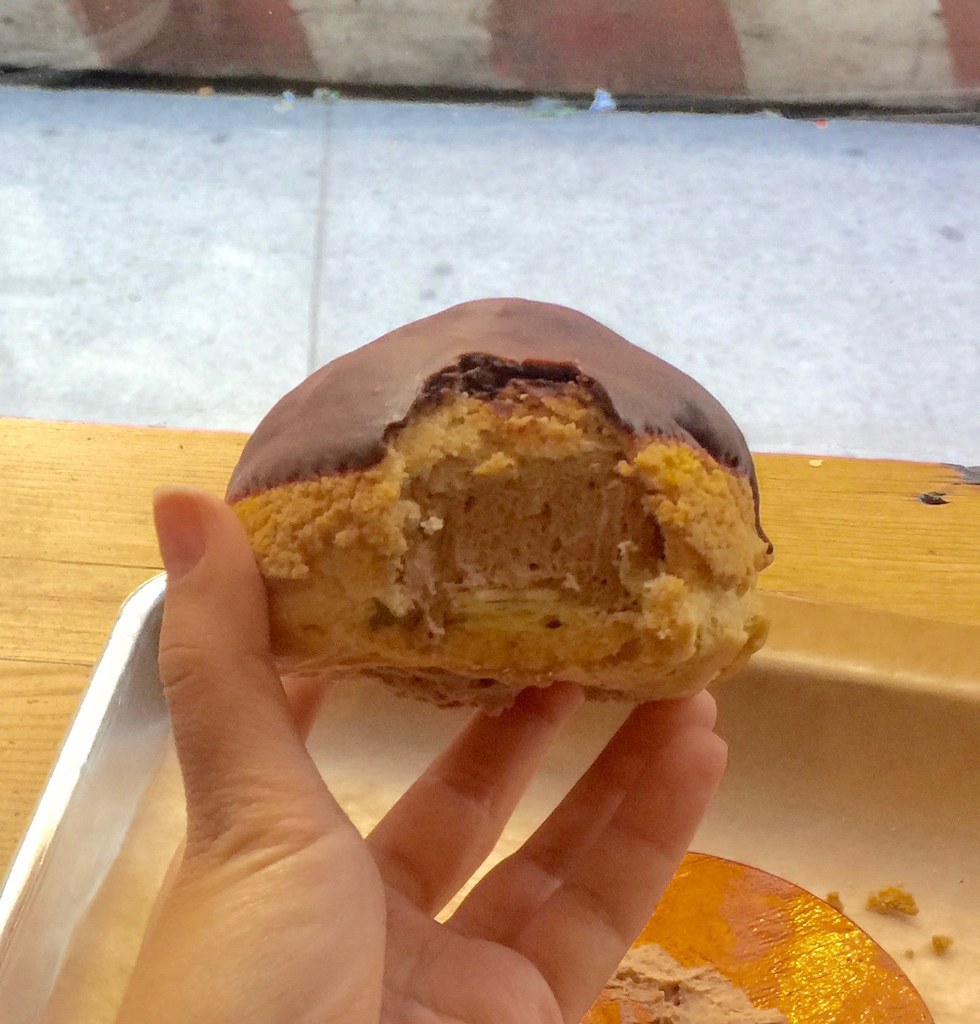 Bibble and Sip has amazing cream puffs. The consistency and quantity of the cream, the quality of the icing, and the overall flavor of the cream puff make these the treat to sink your teeth into. Bibble and Sip stuffs these puffs with more than just chocolate cream- they stuff them with happiness. For this, I am eternally grateful.
3. Mrs. Claus Café's Hot Chocolate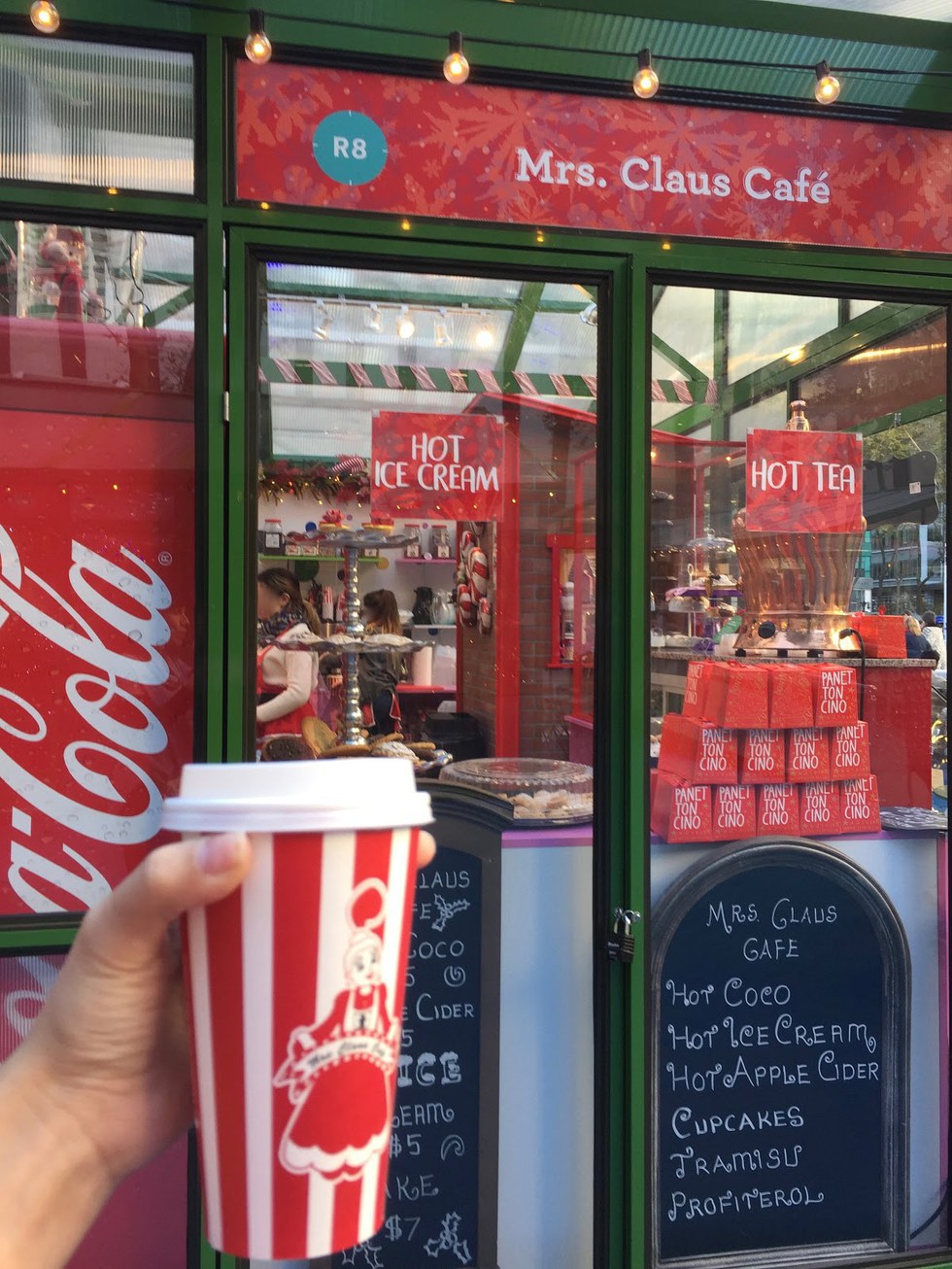 If anything calls for peace and joy it is the holiday season. Bank of America's Winter Village at Bryant Park is just the place to put you in the spirit of the holiday season. The hot chocolate at Mrs. Claus Café was one of the best hot chocolates I ever had, and it came in a festive cup, so it earns extra props from me. I am thankful for this charming cup of merriment.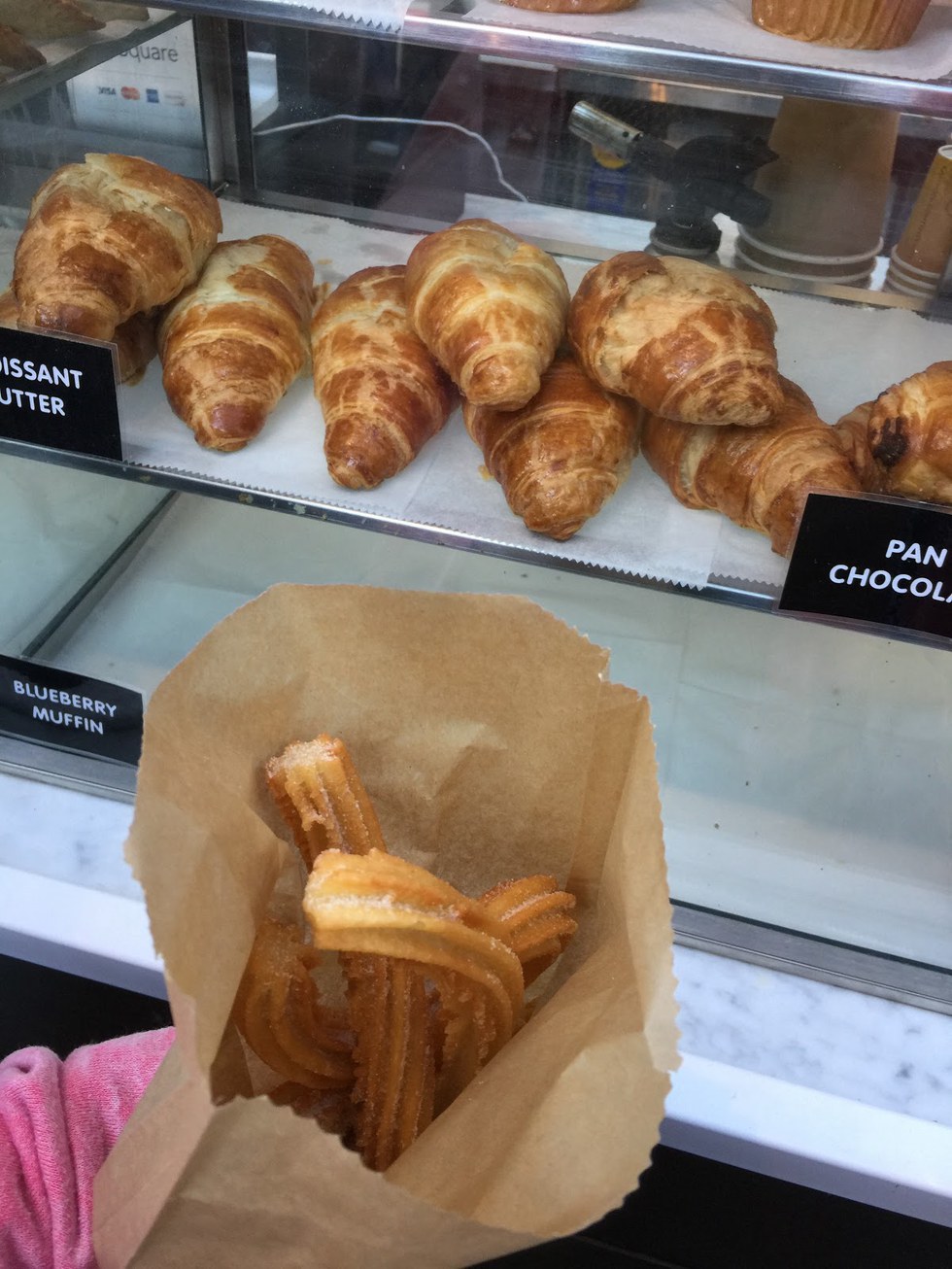 I have been to the Winter Village at Bryant Park way too many times, but I cannot help myself because it has really good food. When I was in middle school the cafeteria used to serve churros for lunch and I would buy one nearly everyday. Then the school stopped serving churros, which was truly an upsetting time in my adolescence. Now, whenever I come across churros they are a must buy. These churros were crispy and topped with a generous amount of cinnamon and I appreciate how I could order them plain or stuffed with something (i.e. chocolate). These churros are definitely a prime example of comfort food. I would like to thank the Winter Village and Dulcinea for providing me with the snack I could not get in 8th grade.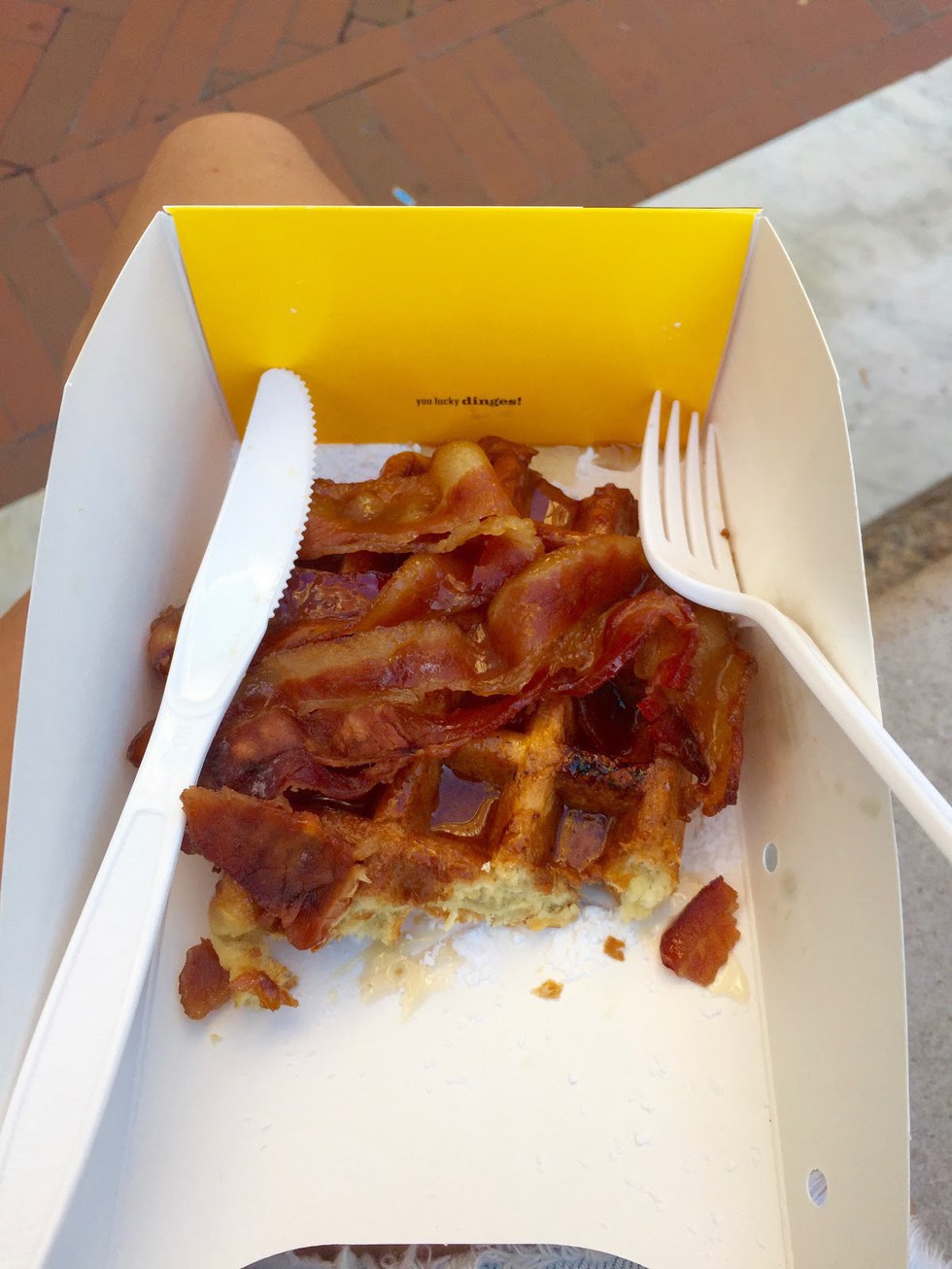 Sometimes in life, you have a waffle lot of work to get done. You may find all your deadlines are bacon you go insane. Diving into a Wafels & Dinges waffle means diving into a pool of syrup and happiness. I want to thank Wafels & Dinges for all of its creative waffle concoctions and the opportunities it gives me to make breakfast puns.
Happy Thanksgiving to all the incredible edibles out there!
Cover Image Credit:
Wikia