It's the most magical place on earth! Well... when you know how to dress for the occasion.
I recently returned home from a wonderful vacation to Disney World with my family, and may I just say, it was quite the experience. Disney is an incredible place to revisit some of your favorite childhood memories through movies and Disney characters whether it is through sing-along shows, meeting the characters and taking photos, or the themed rides.
However, if you have been to Disney, you know how incredibly hot it gets down in the depths of Florida, and how much you need to pack to ensure you will have plenty of clean clothes and accessories to last you through the trip.
I struggled with figuring out outfits to wear in Disney greatly. I knew I wanted to be comfortable, yet still cute and presentable, (which was incredibly hard with the hot weather) regardless of if I would sweat throughout my entire body.
Here are 5 accessories to incorporate into your favorite Disney look to look cute and stylish as you meet your favorite characters, and ride your favorite rides!
1. Fanny pack or small backpack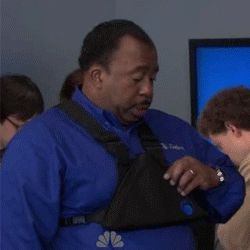 It is an absolute must to purchase either a fanny pack or a small backpack to carry with you throughout the parks. It is much easier to have something attached to you at the hips or held together in a backpack rather than carrying a large purse on your shoulders the entire day. The best part about these products is that they can hold all of your belongings and you won't have to worry about holding different things throughout the entire day like portable chargers or water bottles. In my backpack, I was able to carry my water bottles, camera, portable charger, and even feminine products in case it was absolutely necessary that I needed it, which was incredibly helpful to have on me at all times. They are cute and incredibly stylish, especially in Disney, so don't forget to make this important purchase before your trip!
2. Sunglasses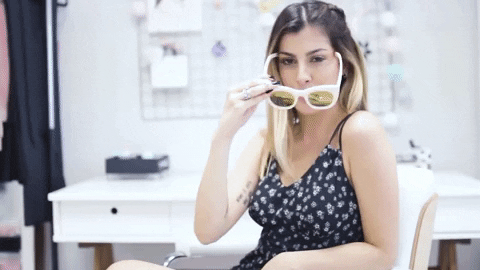 This product is very obvious, but always a good reminder to pack a pair or two of your favorite sunglasses to have on you while you adventure through the parks. If it is incredibly sunny outside, you don't want to spend the day struggling to see, and waste money on an over-priced pair of sunglasses.
3. Headbands and scrunchie's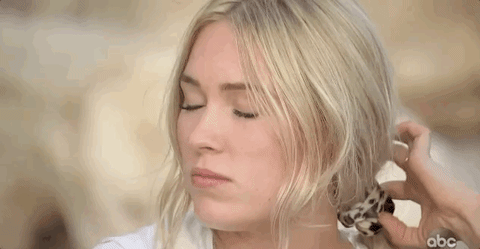 These are two super trendy accessories right now that can easily spice up any outfit! Want to throw your hair up because it's too hot? Use a cute scrunchie to tie it back or throw in a colorful headband to make your outfit pop. This way, you can be comfortable with your hair out of your face and off your shoulders and still look cute!
4. Incredibly comfortable shoes that AREN'T sneakers!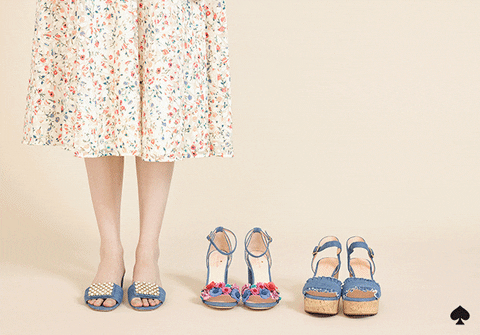 Just because you are walking around a park every day, does NOT mean you should only wear gym sneakers. You can easily survive walking through Disney in sandals that have an attached back to cover the heel, or platform sandals with a little lift to them. As long as they are comfortable, that is all the matters, but don't limit yourself to just a plain pair of sneakers. Spice it up with some cute and comfy sandals to tie in a simple look and make it unique!
5. Your favorite pair of Mickey ears!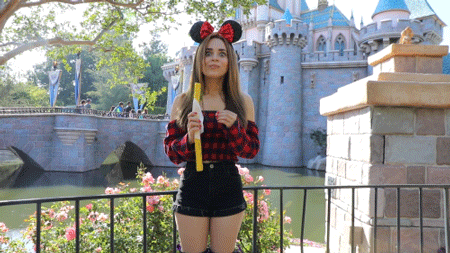 Last but not least, don't forget your favorite Mickey ears to get in the Disney spirit! Want to look like your favorite character? You can find online, or in the many Disney stores throughout each park, special ears that resemble the character or movie of your choosing. You can't walk around Disney World without at least one pair of ears, it's just not allowed!