There's nothing like finding cute merchandise whose profit doesn't directly go to a huge corporation but instead supports a local economy.
Especially knowing that merchandise was put together with hard work and love. You are literally making someone's day when buying the products they've worked so hard to put out there and that they believe in.
Yes, that is what small businesses are all about, and here are some great ones I have come across that are up-and-coming and so very much deserve all the support they can get!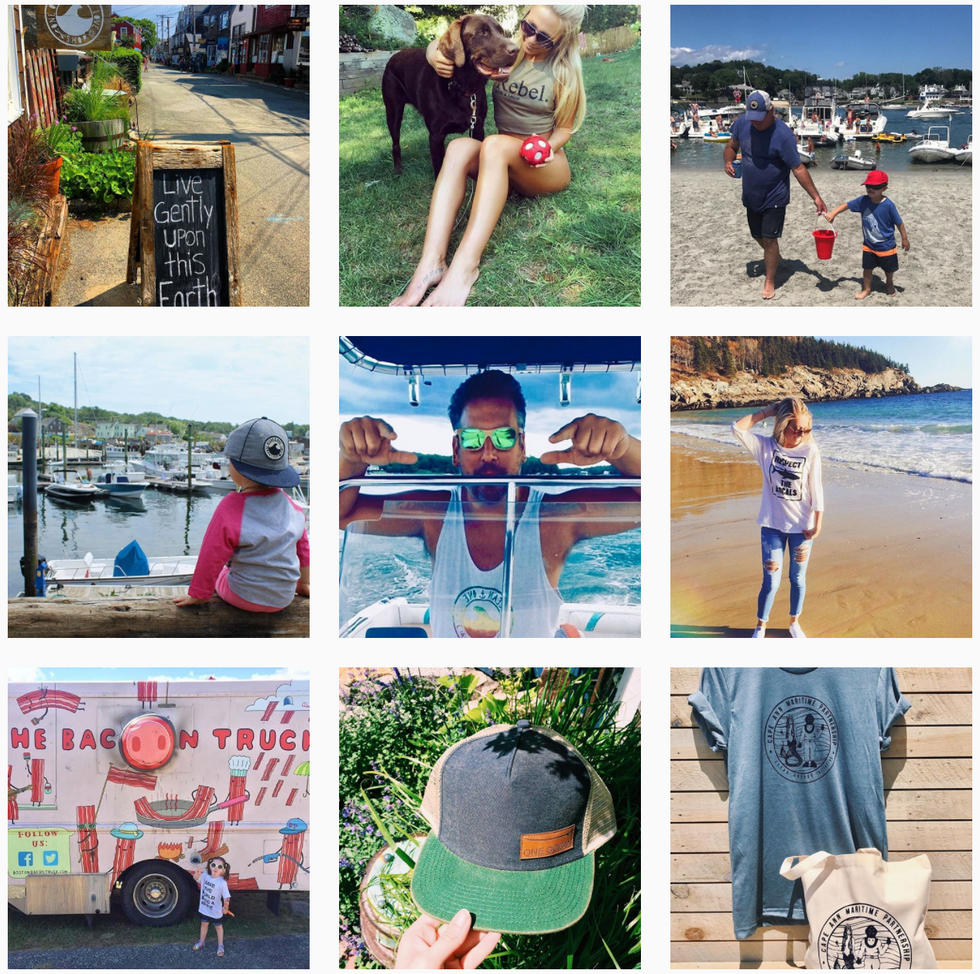 One Ocean One Love Shop is based out of the coasts of Gloucester and Rockport, MA and is owned by jamie mathison. Their work is inspired by their love and desire to protect the ocean. Each item of clothing they sell is beautifully hand printed and 100% eco-friendly, not to mention that 5% of their profits are donated to local beach clean ups. The photos above are from their Instagram @oneoceanoneloveshop.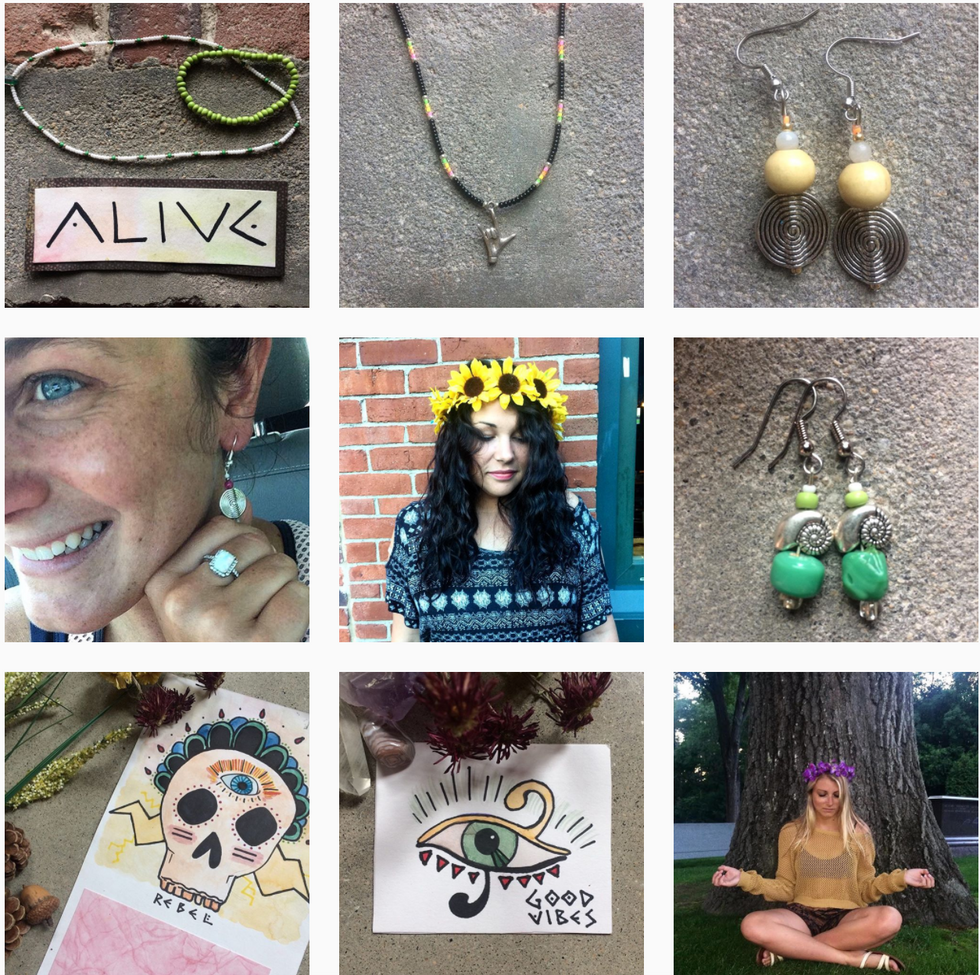 Jenna Leigh Studio is based out of Saco, ME and everything is crafted by Jenna herself. The jewelry, artwork, and clothing has been inspired by her spiritual awakening, freedom, and nature. Jenna promotes using environmentally friendly, recycled, and natural material. Also 10% of profits from her animal merchandise goes to the World Wildlife Fund. These photos are from the studios Instagram @JennaLeighStudio.

Delia's Denim is based out of St. Peterburg, FL and is owned by Delia Sylvain, a Maine native. These stylish shorts/jeans/skirts are hand crafted from recycled denim and made into a fun new product. A lot of name brand bottoms are featured like Levi's, Tommy Hilfiger, Guess, etc... Each pair is totally unique and the store is filled with various sizes. You can currently purchase from the Instagram linked above.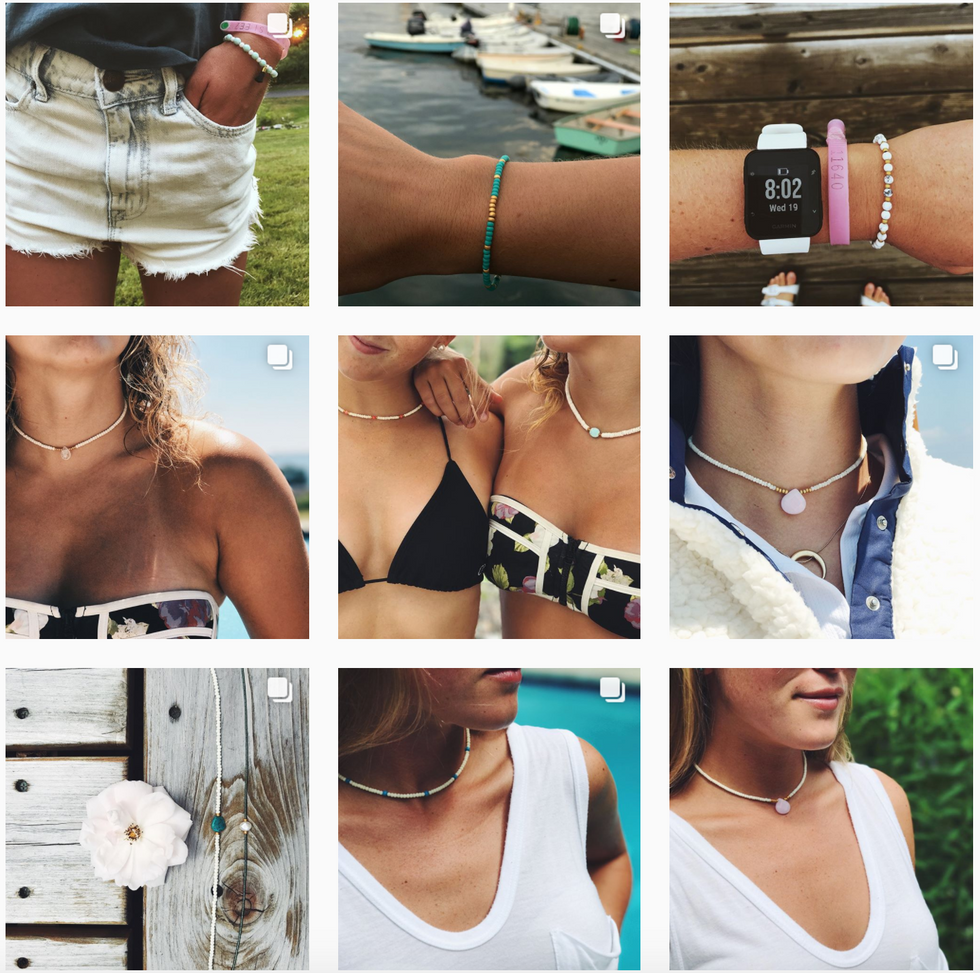 Salt Shaker Beads is based out of Falmouth, ME and it owned by Emilie Saulter. She beautifully handcrafts these creative bead bit necklaces and bracelets to each order. They are the perfect accessory for summertime, you can purchase and find more on the Instagram linked above.
"My best advice to entrepreneurs is this; forget about making mistakes, just do it." – Ajaero Tony Martins