I have been given such an incredible opportunity to foster and socialize a service dog in training (SDIT) through 4 Paws for Ability. 4 Paws is a nonprofit which provides service dogs to children and veterans with disabilities. They have a university program, where college kids like me are able to foster their puppies and socialize them to anything we can think of -- fire trucks, malls, libraries and classrooms, and anything else you can think of.
My first foster is my current foster -- he is a ten-month golden doodle named Luther, and he has been the brightest spot in my life since my co-handler and I brought him home at the end of August. For all the things Maggie and I have taught him (he knows how to hit the handicapped buttons on doors!), being his mom has taught me so many things I never thought I could learn from a small horse.
1. Dogs are way smarter than we give them credit for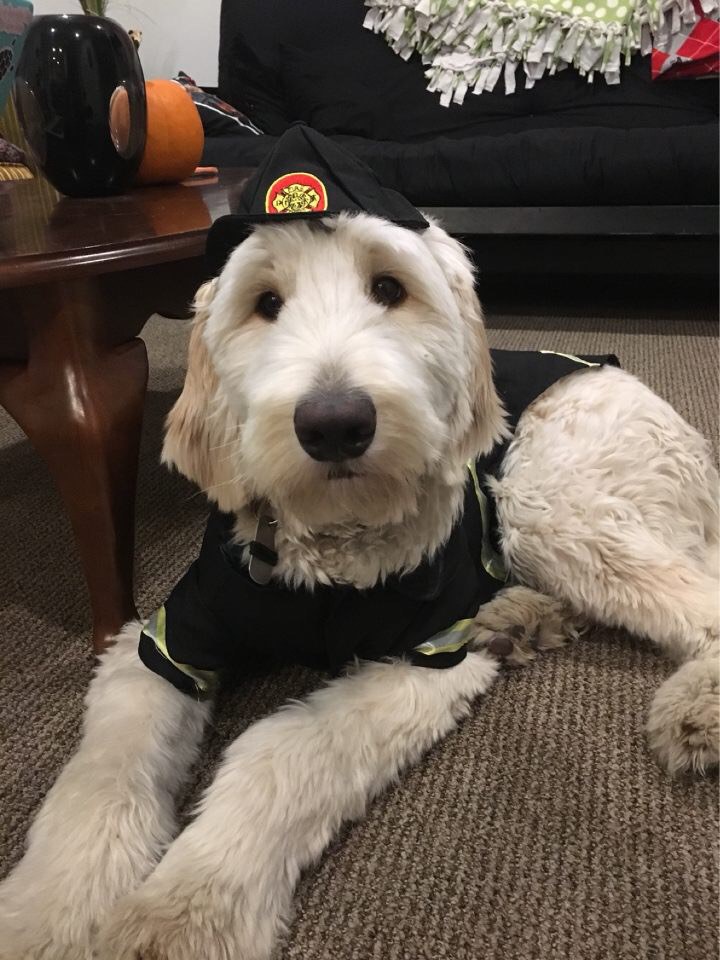 Maggie and I have had the easiest time teaching Luther his basic commands -- sit, down, hit it, leave it, roll over, nuzzle, etc. He picks things up so quickly and easily, I can't believe I ever thought that dogs weren't crazy smart. That being said, teaching a puppy commands does take a lot of hard work, both from us and from him, but Luther is always happy to learn new things, especially because he gets beef treats when he does something really well!!
2. They are crazy intuitive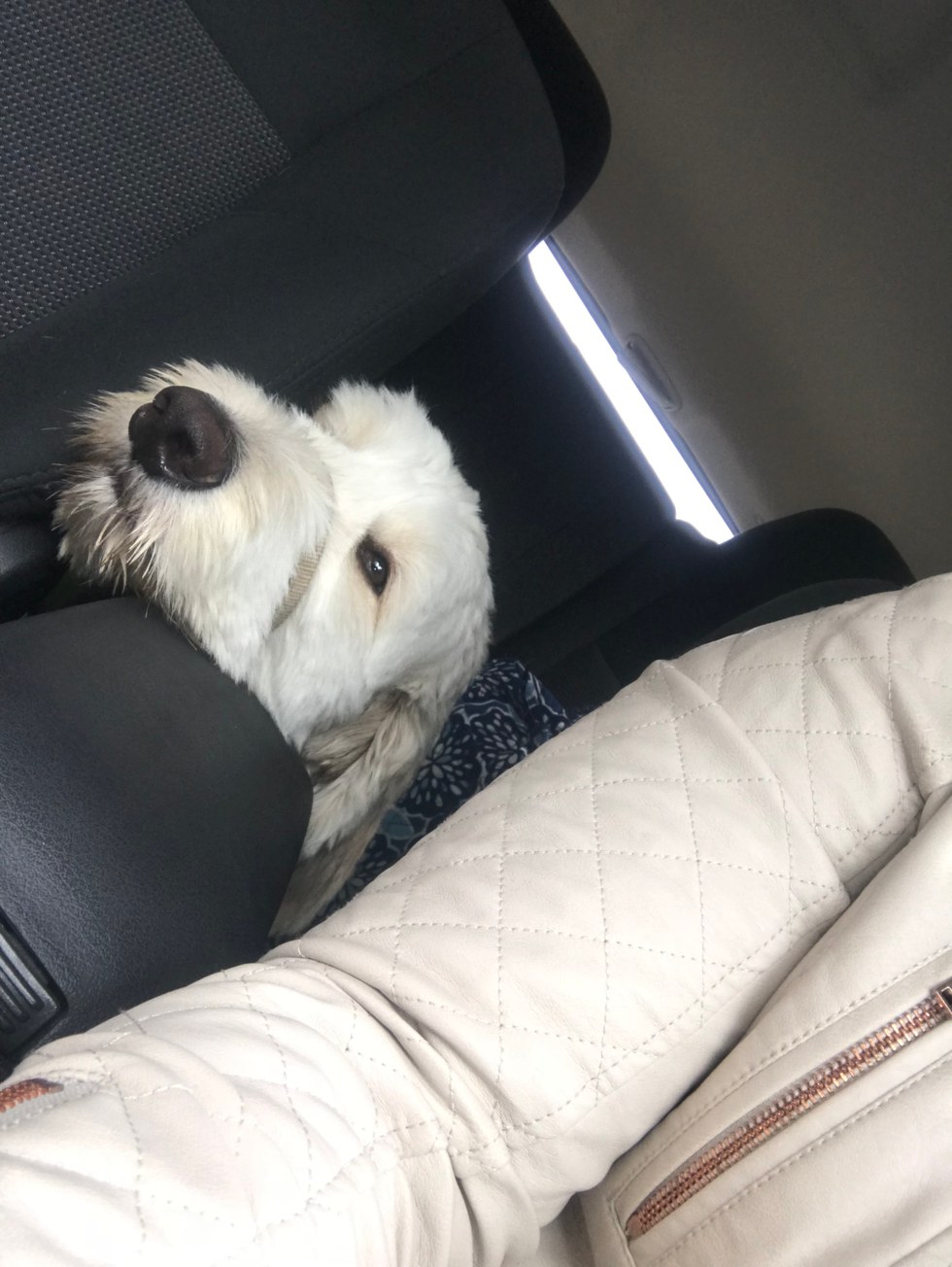 Luther always knows when Maggie or I am having a bad day, and sometimes that means extra snuggles from our favorite small horse (if you can't tell, he is gigantic, and still getting bigger). He is intuitive even of people he has never met or barely knows. This is why dogs are such good therapy animals; they can tell how we're feeling. And it isn't even just sadness or frustration -- he knows when we're upset with him, or when we're really proud of him.
3. Dogs are just tiny people who can't talk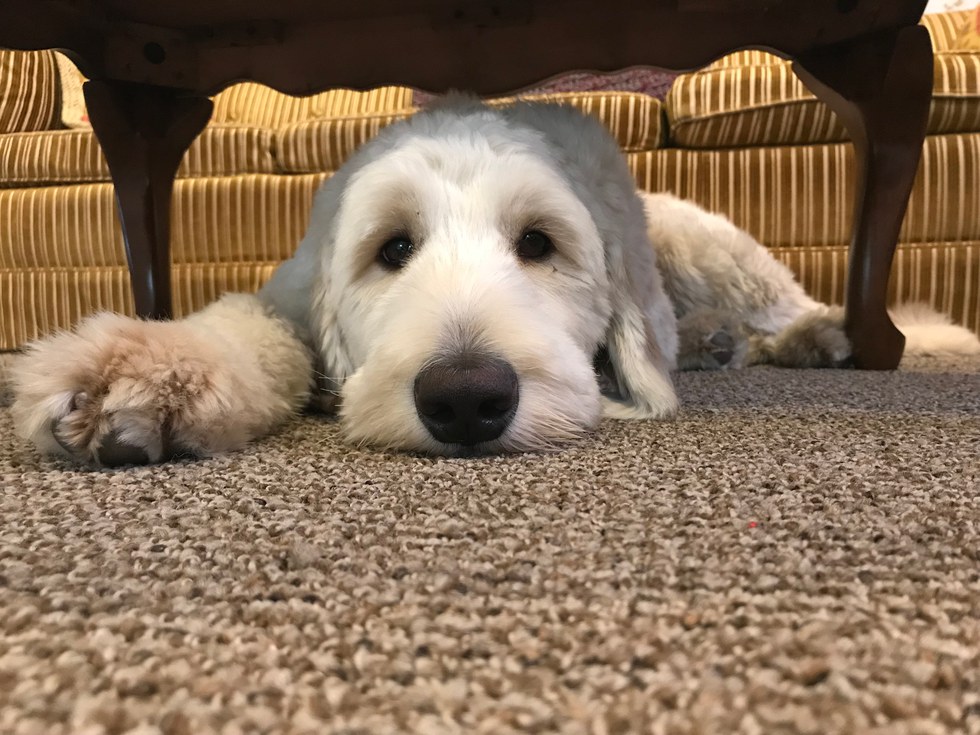 Luther goes through moods as often as I do, and he makes those moods abundantly clear. He has a very distinct personality -- he's silly, he's loving, and he's very attached to me and Maggie. He is very expressive with his facial expressions, something I never noticed on my dog at home. Maggie and I have learned his facial expressions and have nicknames for them. My favorite is the "dufus" face, which usually means he has to go potty.
4. Having him around has made me a better person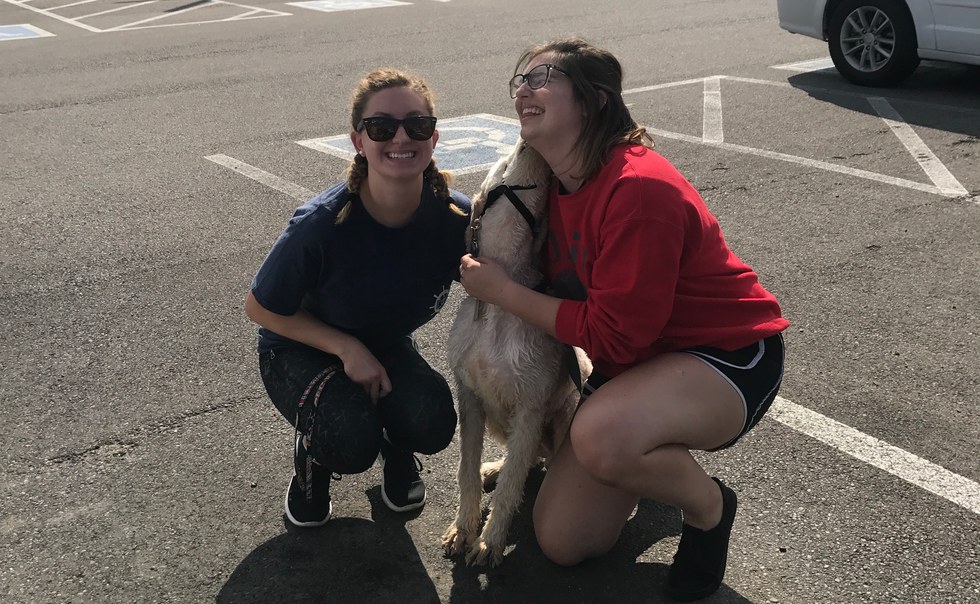 I am socializing this puppy to someday be the right-hand-man for a child with a disability. There is no way to do that massive job and not find yourself becoming better, albeit slowly. I have learned patience and love from this big bundle of fluff, and he reminds me every day of the blessing I've been given in helping him on his journey to being a service dog.
Cover Image Credit: Kate Marlette