Regardless of whether or not you consider yourself a fan of the Kardashians or regularly watch their show unless you live under a rock you've probably seen the memes, headlines and had some form of their social media pop up on your timelines. The Kardashians have some pretty incredible storylines and there are definitely moments on their show that can make the most anti-Kardashian crack up, so here are the most iconic moments to air on Keeping up.
You're doing amazing sweetie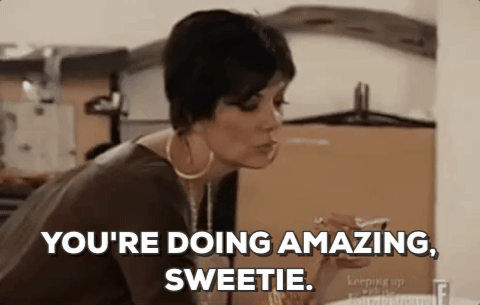 Giphy
I think after seeing a mother support her daughter and take personal pictures on a playboy shoot, we can all agree that Kris Jenner is the real MVP and that we all need someone like Kris in our lives as a personal cheerleader - maybe not our own mothers though.

Kim Kardashian taking photos of herself whilst her sister is going to jail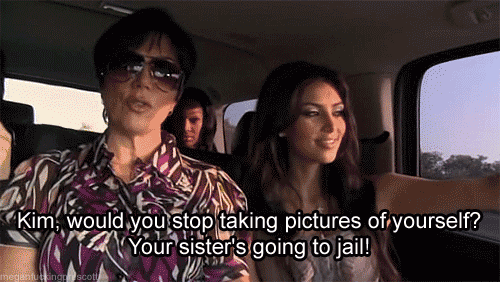 Giphy
Even before selfies were a thing, Kim Kardashian was still getting those angles and taking advantage of good lighting, even if it means taking photos on the way to drop your sister off at jail.

The yoga membership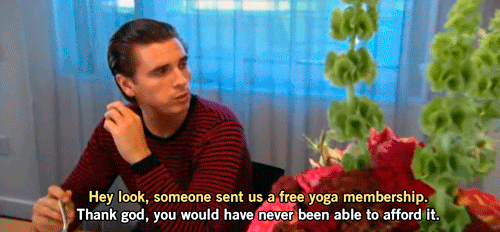 Giphy
Scott Disick is hilarious, he basically says what the audience at home is thinking and always entertains us with his snarky, unapologetic demeanor. Especially when he pokes fun at Kim for accepting a free yoga membership.
Scott Disick teaching us all what self confidence is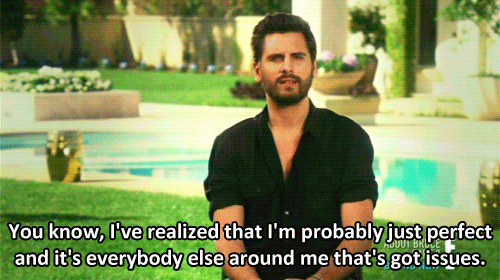 Giphy
When Kris Jenner said her favourite part of the year and not when Penelope was born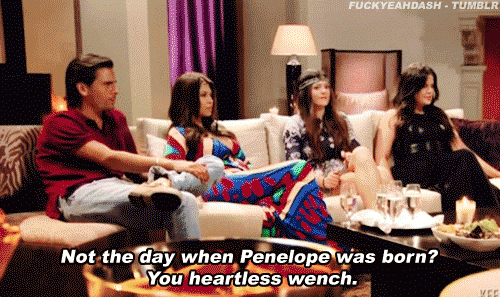 Giphy
Kris Jenner loves her family, but she also loves Oprah, sometimes more than her Grandkids. But at this rate, she has so many, who can blame her.
Todd Kraines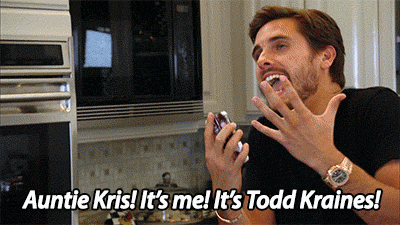 Giphy
Todd Kraines is my favourite prank of all time, I will never get bored of Kris Jenner not knowing who is calling her pretending to be Todd and Scott's voice will never fail to make me laugh.
Kim, there are people that are dying
When Kim lost her diamond earrings in the ocean, she had a break down, understandably, but her sisters unsympathetic response is hilarious.
Don't be so fucking rude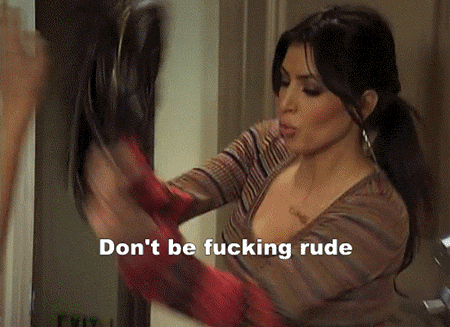 Giphy
I think everyone with siblings has ben tempted to smack them over the head with a bag, and honestly I quote this on a weekly basis.
Kris Jenner slamming Kim's marriage 
Kris Jenner laying into her family and reminding them of all the shit they've managed to pull over numerous seasons and putting them in place is one of my favourite things to watch, "I was married for 72 days, because that was normal."