Sugary foods, although completely unnecessary for the human body to function properly, are possibly some of the best and most pleasurable things known to man. There are countless studies showing how the effects of eating sugar are similar to that of cocaine, and quite honestly that shouldn't come as a surprise to anybody. Whether it's your little treat at the end of your workout or a full, expensive endeavor, sugar is impossible to resist. In the case that you would like to embrace your sweet tooth with me, here are a few dessert restaurants that don't get nearly enough recognition:
1. Cinnaholic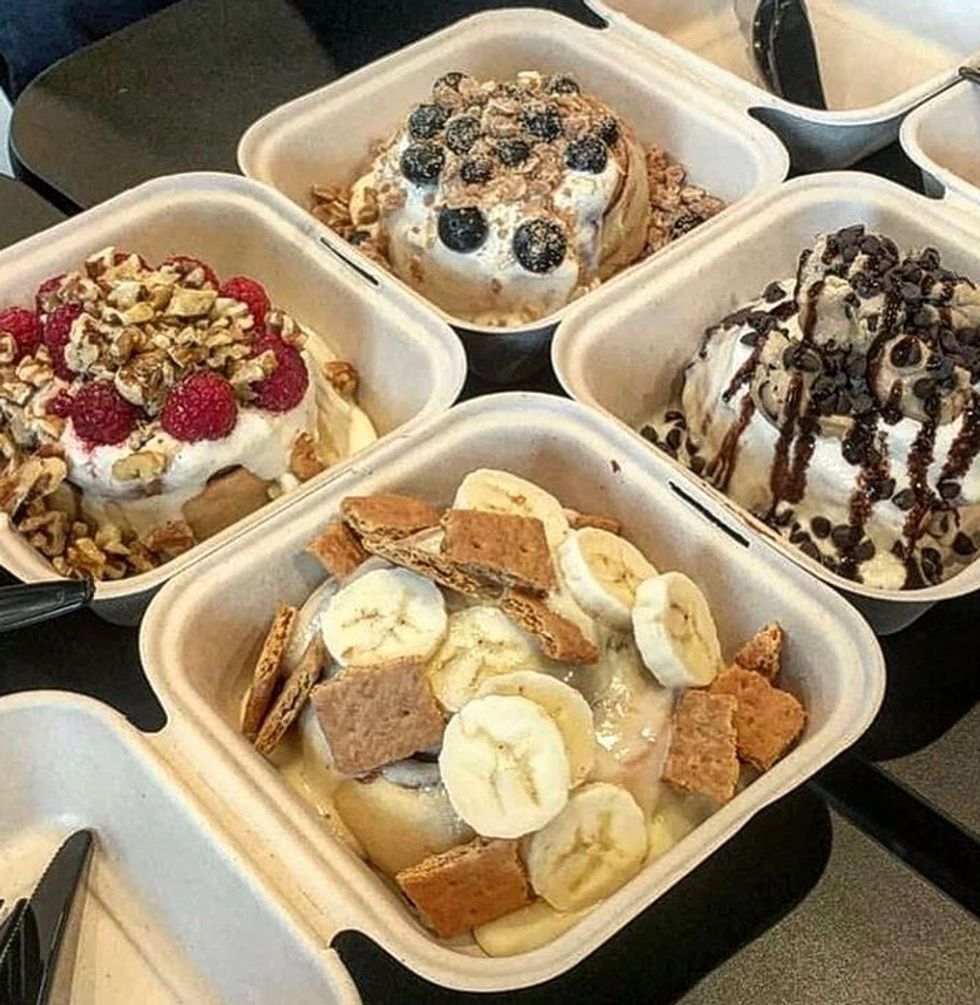 http://www.knoxvegan.com/blog/cinnaholic-knoxville
When I decided to write on this topic, this first place I thought of was Cinnaholic. Cinnaholic is the hidden gem of the vegan dessert world, sporting vegan cinnamon rolls with the most delicious house-made cookie dough, countless other toppings, and a HUGE assortment of icing flavors. Everyone I show this place to immediately falls in love with it and is determined to come back frequently. When the Cinnaholic in my hometown of San Diego went out of business, my best friend and I drove a few hours up to Tustin, California multiple times solely for these cinnamon rolls. BUYER BEWARE: you will probably consume about 150 grams of sugar and 900 calories from a single cinnamon roll there (it's worth it anyways I promise).
2. Extraordinary Desserts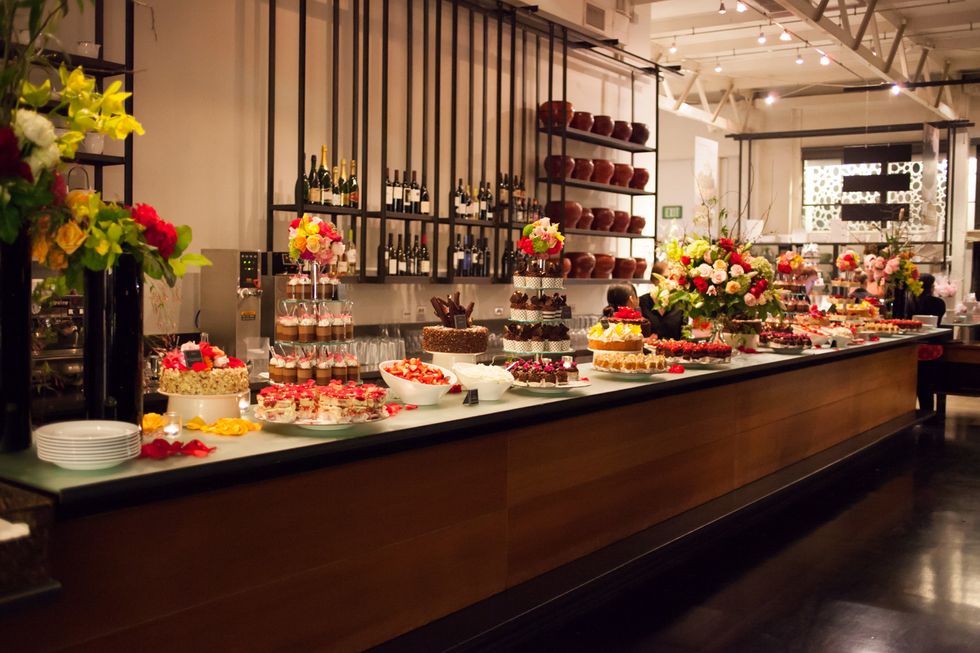 http://extraordinarydesserts.com/plan-a-party/extraordinary-affairs/
Now, this is one native to my hometown, but I just had to share it despite how far away from it I currently live. If you've ever stepped into a super fancy steakhouse and just been immediately hit by the most enticing atmosphere on the planet, Extraordinary Desserts is like that but with cake, brownies, ice cream, and everything in between. They have a humongous assortment of fancy desserts and most of their establishments are equally as sophisticated. If you ever fly to San Diego, there's a couple of these within 10 minutes of the airport and I highly recommend going.
3. Sweet Stacks Creamery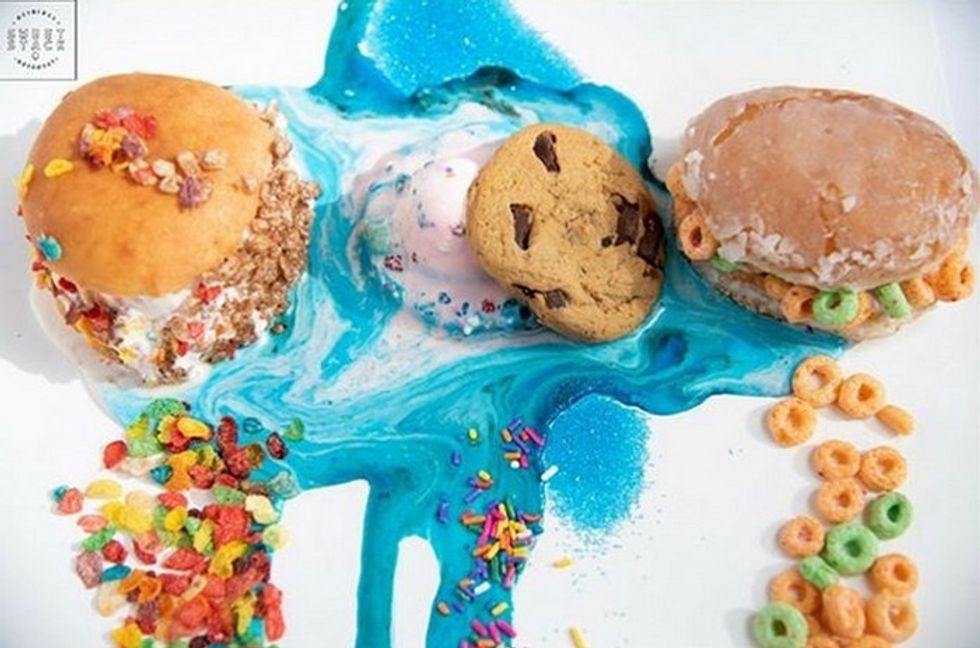 https://thehiphopfoodie.com/2018/08/31/sweet-stack-creamy-atlantas-best-spot-for-ice-cream/
Located in Downtown Atlanta, Sweet Stacks is a rite of passage for any ice cream fanatic. From extremely clever ice cream flavor names to very long but extremely justified lines to the fact that a "cup" is not the default item to have your ice cream served to you in (see above), Sweet Stacks is unlike any other ice cream place. Plus, Sweet Stacks is open later than every other place on this list, so if you're looking for a weekend midnight snack with your friends this is the ultimate option to pick.
4. Butter & Cream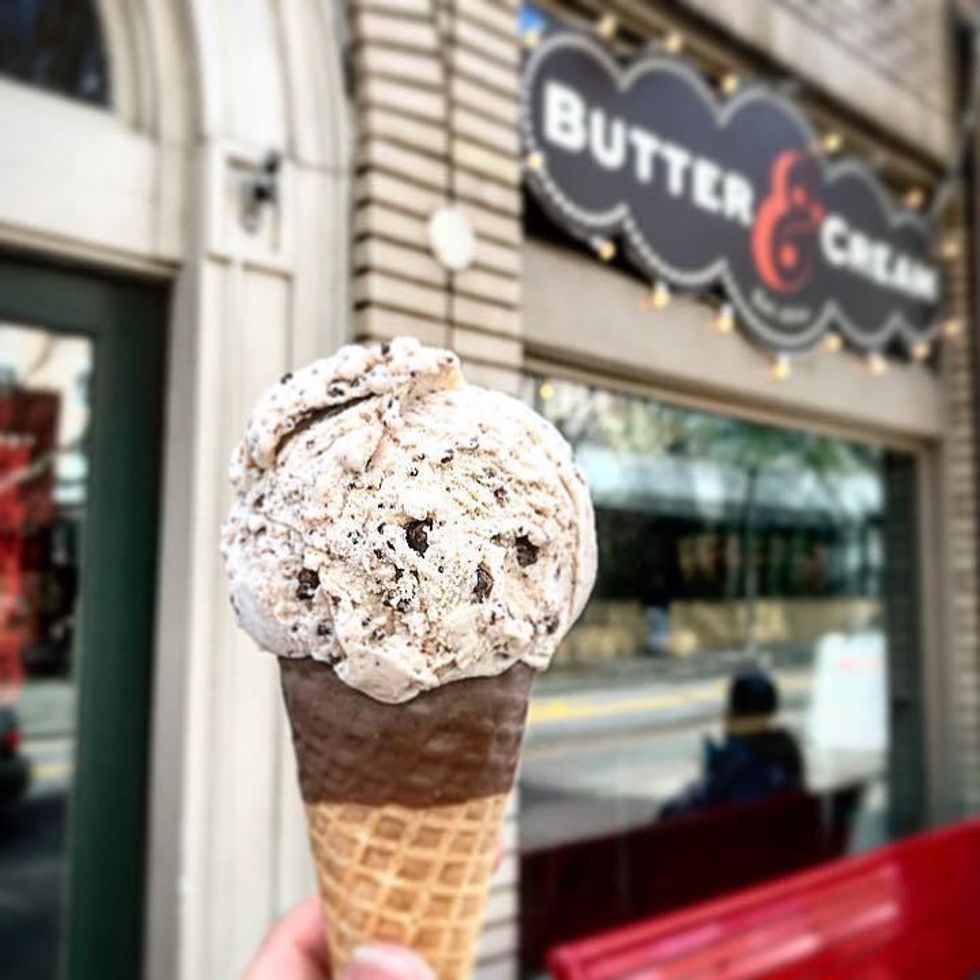 http://www.decaturmetro.com/2017/07/12/butter-cream-wins-ajcs-best-ice-cream-in-atlanta-poll/
With only a couple of exceptions, saying that the food you're eating "melts in your mouth" is always the highest compliment that a dish can receive. At Butter & Cream, this can be said for every single item on the menu. From ice cream to bars to cakes to cookies to their own caramels, Butter & Cream has an extremely diverse menu, yet they are able to make every single item perfectly. If you're ever in Decatur or headed down the Atlanta Beltline this is the ultimate place to stop for a treat (they cater events too if that's up your alley)!