Printing 3-dimensionally sounds like the stuff of science fiction, but I strongly believe that fantasy is about to become a reality. After all, 3D printers are already for sale at Walmart.
Previously, my only knowledge of 3D printing came from my experience of reading the occasional scientific headline or witnessing a printer in an engineering classroom, but this semester, I am currently enrolled in a class that has opened my eyes to the 3-dimensional printing world. The class is what we call an Honors 3000 course. These classes are zero credits and are designed for honors students to broaden their knowledge of diverse material without the pressure of homework and exams. The focus of this particular course is to become familiar with the process of 3D Printing. This includes the software programs, hardware, as well as the possibilities and opportunities it presents for creation and idea development. We have had many discussions of the practical applications as well as personal uses a 3D printer can provide.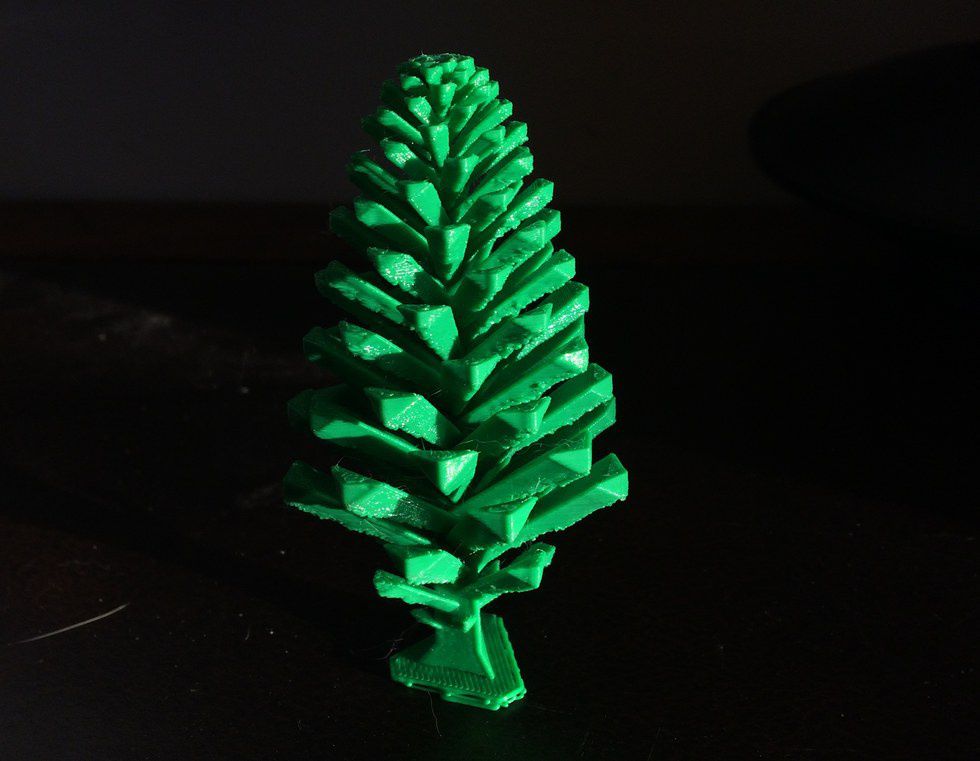 My very first 3D printed object.
The applications of this technology at both a domestic and professional level are astounding. Not only are we making scientific breakthroughs by 3D printings organs, it can also provide the average consumer with various tools and toys. That individual also has the choice of creating new designs or expanding upon existing ones. The possibilities are endless! This will allow for personalization, as well as new invention. Just browsing online, there are many designs already being shared and improved upon in online communities such as thingiverse.com and Autodesk 123D. If this sort of online community continues, then it will allow for even faster progression technologically. I imagine that in the next 20 years or less, it will be standard that 3D printers will be commonplace, and we will be able to print things that we need instead of going to the store.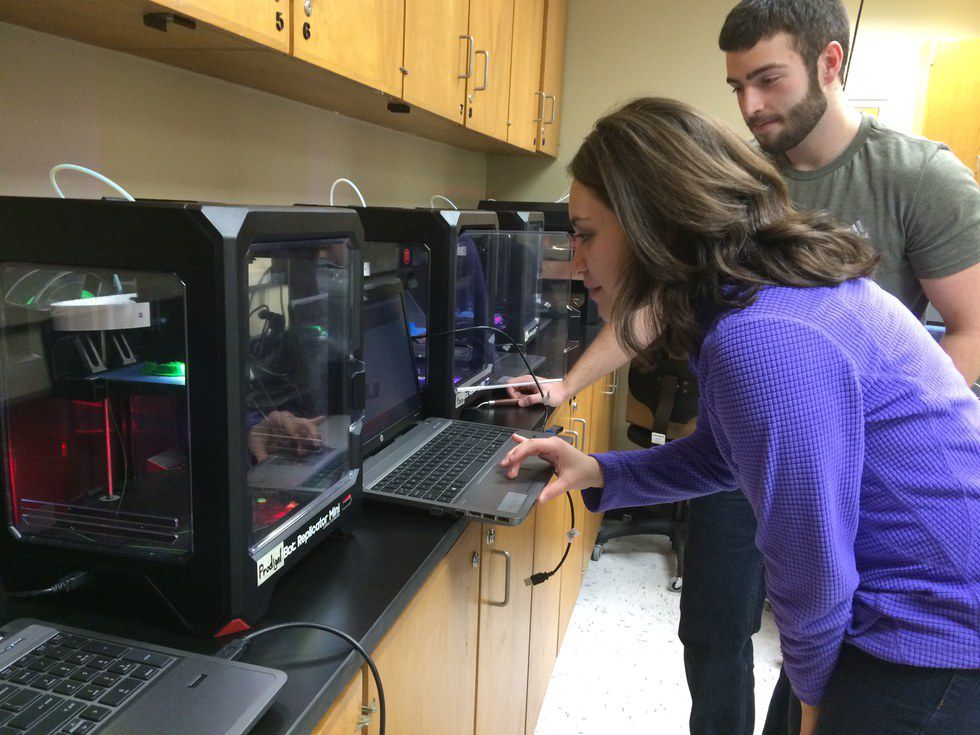 My fellow classmates working on a print.
As an artist, it is fascinating to witness this growing trend. I imagine that this shift will cause people to begin thinking in a more spatial way, especially children growing up with these machines. I am sure will it change the art world because it will allow anyone no matter what skill level to produce exactly what they intend. As an artist familiar with working in traditional media, it is fascinating to design an object on the computer, and then hold it later on. Will artists use it? I believe so. Each artist has a different working practice, but I believe 3D printing software if diverse enough to allow artists to work intuitively or structurally. Some programs allow designers to "sculpt" while other programs allow one to build with shapes.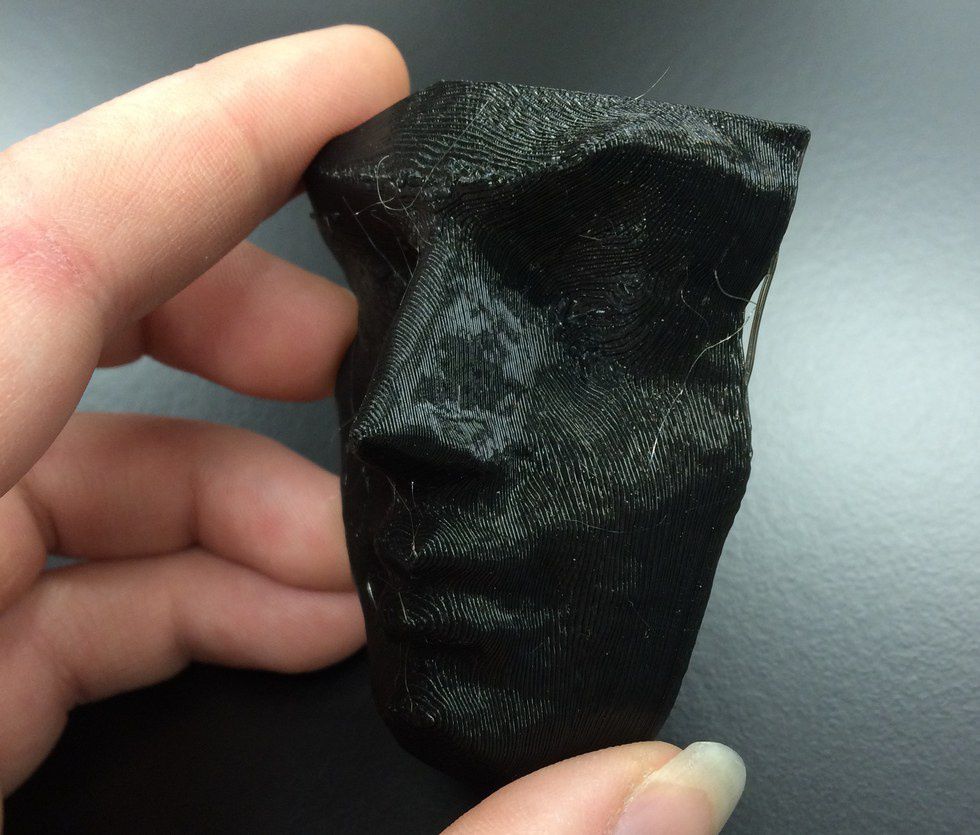 A face that I sculpted with online software and 3D printed.
At my institution, I believe that 3D printing could be easily integrated into the 3D Design Foundation class, as an introduction of turning a 2D object into a 3D one. I believe it would also allow for sculpture and ceramic students to create very specific objects of their own design without having to account for human error or a difficult medium, and could also be useful for students to make models of sculptures that they are planning to do.
In any case, we are living in a progressive time, and I am excited to see where 3D printing takes us as a culture.