Whether you're a current student on summer vacation or a proud alum of SUNY Delhi, there are some universal things that you can do to remind you of your good days as a Bronco. This list is just 30 of the ways you can truly show that you're heart bleeds green and gold: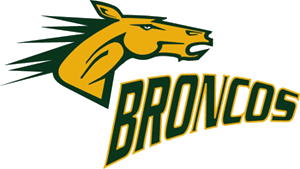 1. Carry a case of water bottles (or beer) up a giant hill
2. Wait in line for 30+ mins for a mediocre stir-fry or omelet
You'll probably lose your appetite by the time it's done, anyway.
3. Paint a local fire hydrant.
4. Go to a small, over-priced convenience store at midnight
Those over-priced Cheetos and Cokes are life.
5. Spill beer on your floor, leave it there for a week. Step on it.
6. Play 105
Your non-Delhi friends will think you're crazy.
7. Get drunk and walk to a gas station at 2 a.m.
8. Cram 15 of your friends into the smallest room in your house
It'll remind you of those sweet, sweet dorm rooms.

9. Stand outside your local bar and talk loudly.

10. Go to a crowded food court and wait in line, only to be disappointed in your meal
Mm, good ole' Farrell.
11. Make Jungle Juice in a tote from the Dollar Store.

12. Go to a diner
It'll never be the same as the Delhi Diner, but hey, you tried.
13. Don't shovel or salt any pathways leading to your house.
14. Stand in the center of a brick pathway and clap to see if it will make funny sounds

You'll look like a freshman in the Agora all over again
15. Go to an event that you have no interest in because it's free, something to do and you're 150 percent likely to run into a friend.

16. Loudly watch TV with your friends in a public lounge
Extra points if you stare at every person that walks by.
17. Set an alarm that sounds like a church bell to go off every hour, on the hour.

18. Buy a Prepaid Visa and only use it to buy coffee and snacks

It will simulate those (n)ever-lasting Bronco Bucks
19. Sit at the library for hours and accomplish literally nothing.

20. Panic when your Prepaid Visa starts to run out of money
Don't even think about adding more money; you're pretending to be a college student remember? Broke and in dire need of caffeine.
21. Dress like it is summer in the negative degree winters.
22. Cry because you went Bronco Broke
Now how will you ever buy your snacks and coffee again?
23. Tell every person that has a problem to BroncoCheck themselves before they BroncoWreck themselves.

24. Go to a river with your friends
Don't forget the alcohol though: slippery rocks, water and alcohol go together like Mac and Mac Attack.
25. Go to an over-crowded gym just to take selfies.
26. Buy a statue of Buddha and go hiking
Leave the statue behind so next time you'll feel like you're in Delhi all over again.

27. Wake up seven minutes before work and try to make it on time.

28. Take a cold shower
It doesn't matter what time of day it is, it's rare to find hot water in Delhole.
29. Pick your favorite pizzeria, vocalize your opinion and refuse to eat at any other pizzeria.

30. Disappear for anywhere between 4 to 12 weeks
Don't worry; if you're dedicated enough, when you come back, you'll be a stronger person and have a forever family.
Now, you're tripping down memory lane!