The only thing we are absolutely sure about in life is that we aren't absolutely sure about anything. The human race thrives on theories. We debate theories and we make critical decisions over theories. We even go to war over theories. Life, death, mystical creatures, political conspiracies, and even a reptilian species who are disguised as our world leaders are just some of the everyday theories discussed by millions of people. I would say that a majority of people that criticize theorists do so because they make the argument that, "Why can't things just happen without an underlining cause of effect or explanation?" At the surface it seems like a valid argument, but it's wrong because so-called conspiracy theorists are obsessed with theories because many of the craziest ones have been proven to be true. Here are 3 insane U.S. government theories that have been proven to be true.

1. The "Gay Bomb" theory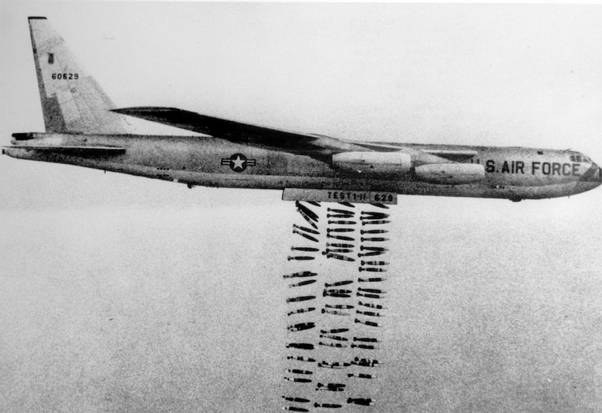 One theory that was argued for years was that the U.S Military was developing or had already developed a bomb that could turn its victims into homosexuals. While theorists rejoiced when official U.S. Navy documents leaked that they proposed a bomb that contained a chemical that would cause enemy soldiers to become homosexual, and have their units break down due to the reasoning that all their soldiers would become irresistibly attracted to one another. I know it sounds like I'm making this up, but it's very true. It was a non-lethal project that never left the ground, but it was a theory saying the government was testing very questionable experiments and it was proven to be true.
2. MKUltra A.K.A The Mind Control Theory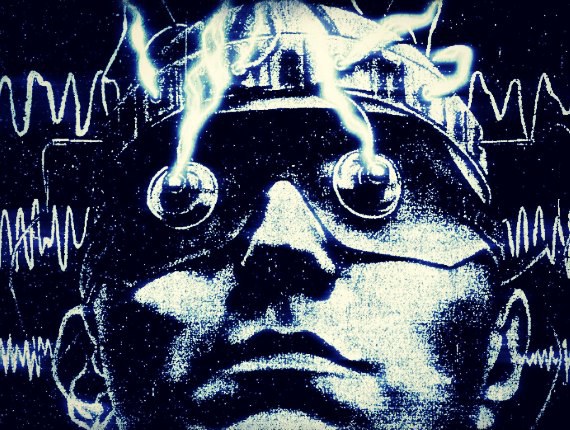 When one thinks of mind control, usually sci-fi and fiction are thoughts that usually follow, but what if I were to tell you that in the 1950s, the C.I.A destroyed the mental state of dozens of people trying to make it an actual reality? Victims of the experiments came out and tried to convince others of the horrible treatments they've been put through, but most people couldn't believe that the government was capable of that kind of torture. Few did believe, which led to theorists making the issue widely known and eventually matters were taken up with the supreme court. The C.I.A. Director at the time, Richard Helms, ordered the destruction of all evidence of MKUltra in 1973, but incriminating documents were still brought forward and the results were nothing but shocking. Documents showed that the C.I.A. force fed large amounts of LSD to patients, performed electroshock therapy, as well as many other unethical experiments all because the government believed this would lead to the discovery of mind control.
3. "Operation Northwoods" Cuban False Flag Theory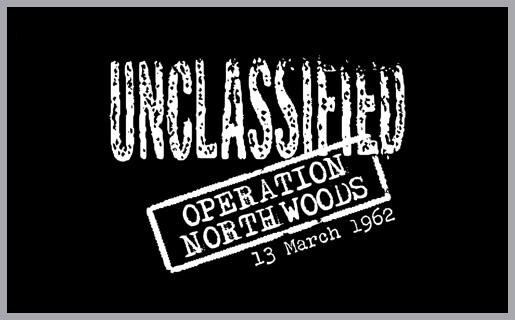 A large amount of conspiracy theorists believe that the U.S. government has used false flags to get the country involved in a majority of the wars we've been in; including instances such as knowing about the Japanese planes before they reached pearl harbor to get us into WW2, or 9/11 being an inside job so we can go fight in the middle-east. One can easily say "There is no way the U.S government would even think about killing all those innocent people on 9/11 just to get us involved in a war," but after learning about "Operation Northwoods" you may think again. In 1962 the U.S. Department of Defense and the Joint Chiefs of Staff proposed a false flag that would have the C.I.A. commit acts of terrorism on American citizens and blaming it on the Cuban Government, all in order to have solid reasoning to go to war with Cuba. The acts of terrorism would involve bombings and other acts of terror in the Miami area and Washington D.C, hijacking planes whose passengers were college students, and bombings of U.S ships. The U.S government would hide in the shadows, while its citizens blindly blame Cuba for all the death and destruction. Thankfully for us, President Kennedy refused the proposal, and evidence of this entire ordeal was made public in 1997. "Operation Northwoods" did nothing but provide evidence that the U.S. government has made plans to commit acts of terror to get involved in wars without thinking twice of the welfare of the innocent. I'm not saying 9/11 was an inside job, but you can't deny a close correlation between "Operation Northwoods" and the events of 9/11.