Italy is known for their history and their food. Some of the best food in the world is found in Italy. While traveling throughout the country, I found that I enjoyed myself the most in Rome. After eating my body weight in gelato, I feel that I have found the three best, quality, and authentic gelato spots in the city. Follow me on this journey as I describe the delectable delights I found in the city.
1. Giolitti
While this may be a typical tourist destination after Audrey Hepburn and Gregory Peck's iconic visit, Giolitti truly is some of the best gelato in the city. Around the corner from a busy alley, Giolitti sits nestled on the thin side road, Via degli Uffici del Vicario. This store holds a variety of sweet, tart and fruity flavors that are satisfying for all guests. Personally, I have a slight aversion to dairy, but at Giolitti, there is the best non-dairy chocolate gelato I have ever had. Even the non-dairy flavor is robust, thick and creamy just like the authentic other flavors. For the best variety, quality and taste, Giolitti is the significant winner. However, Giolitti gets noticeably bust and hectic which may be a turn-off to some visitors, but the taste does outweigh these slight inconveniences.
TIP: at Giolitti, you pay before ordering. Remember to stop at the register by the door, pay for your cup or cone, and take your receipt to the glass!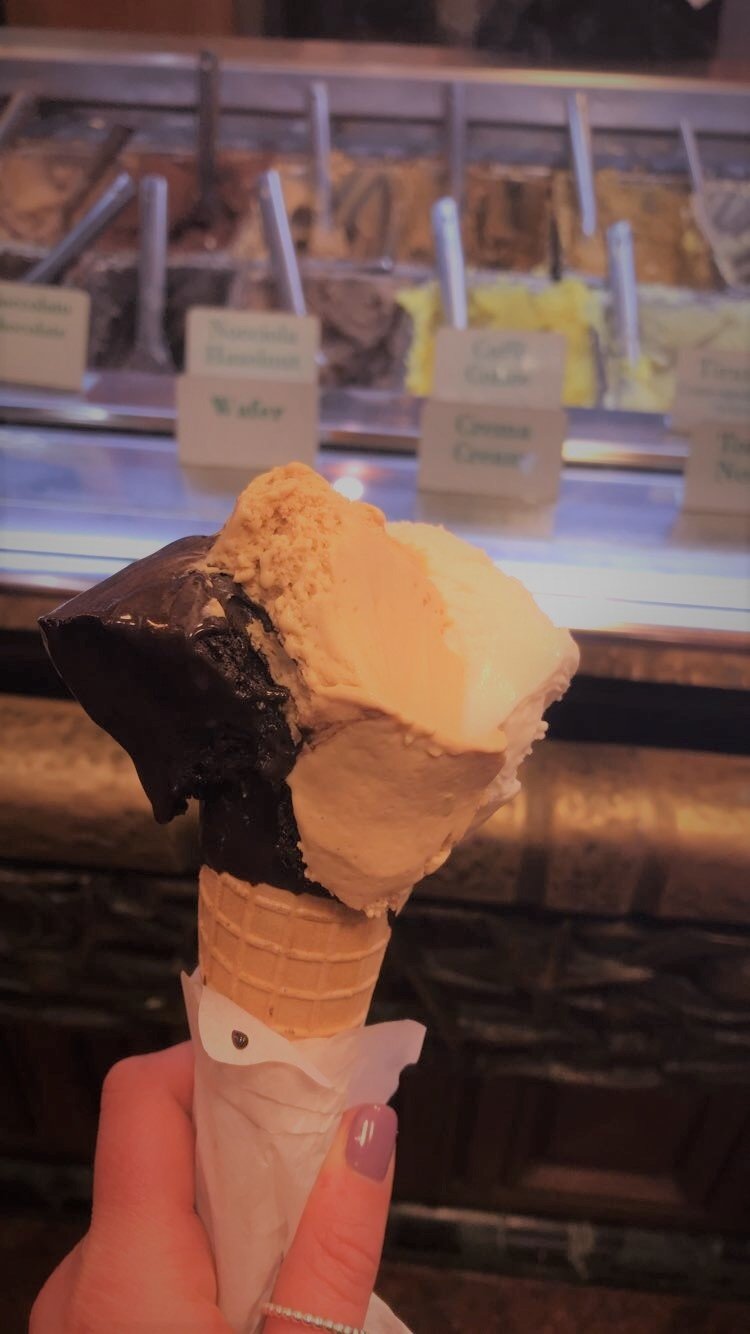 2. Frigidarium
Two words: chocolate shell. Frigidarium is unique in the sense that they offer a dark or white chocolate hard shell blanket over your flavor of choice. This gives the gelato an irresistible crunch and a deeper flavor. While the gelato itself may not be quite authentic and more similar to ice cream, you cannot go wrong with stopping here. Hidden on a side road adjacent to Piazza Navona, Frigidarium is a small store that gets crowded quick, but is quite worth the wait!
TIP: be careful when eating the shell, once the gelato begins melting it spills violently out the sides of the cup or cone causing a disaster.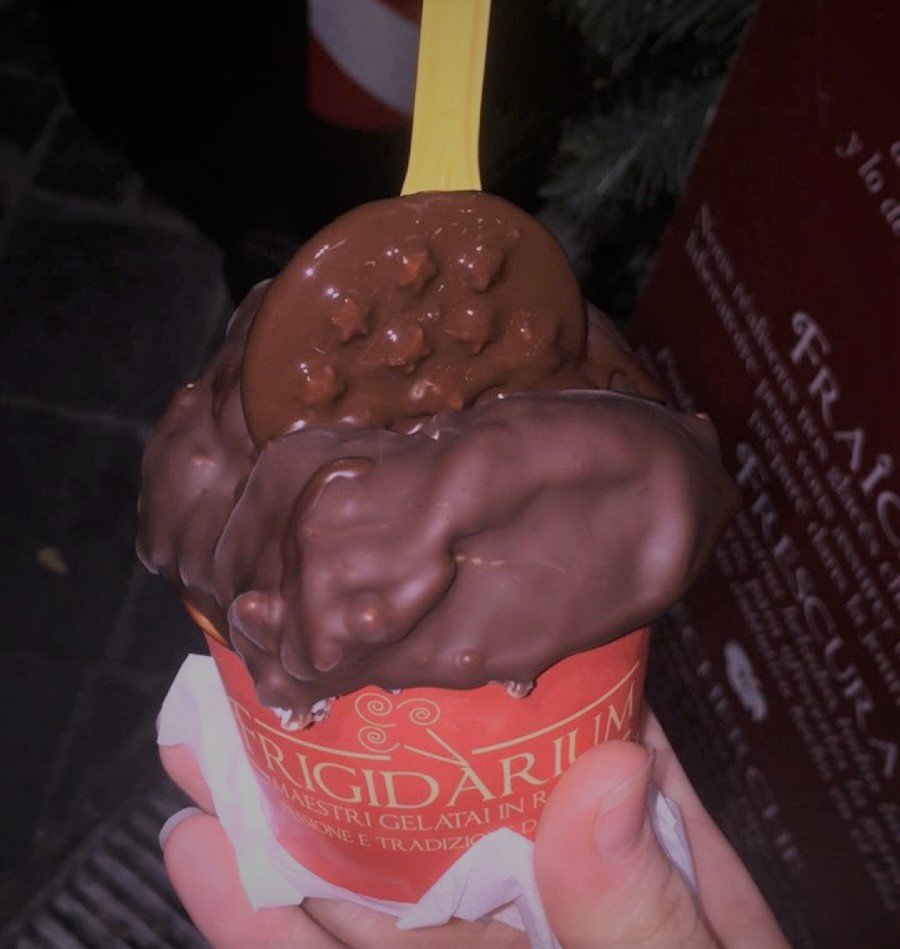 3. Giuffrè Gelateria
Giuffre is a hidden gem. In the depths of Trastevere, Giuffre holds some of the best food I have consumed in my entire life. At Giuffre, they do something innovative, beautiful, and incredible. They have two chocolate fountains, one white and one milk. If you order a cone, the sophisticatedly dressed employee will ask if you would like chocolate INSIDE OF YOUR CONE. They fill the cone with melted, Italian chocolate. Then, you get to choose your flavors, varying from fruit flavors, non-dairy dark chocolate, or traditional flavors. While the menu may be in Italian, do not fear. This simply guarantees the fact that you are in for the best gelato experience of your life.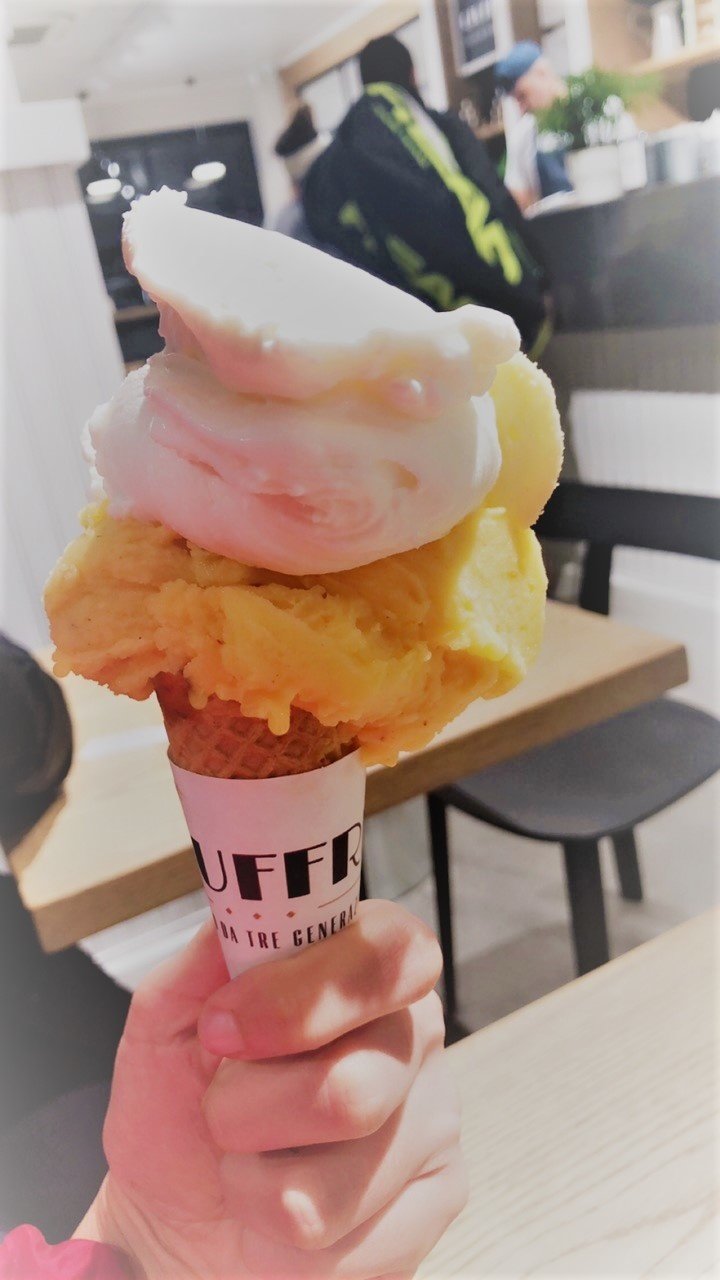 Next time you find yourself in Rome, use this guide to make your dessert decision easy. All of the places listed are easy to find on maps and navigable for English speakers!
ADDITIONAL IMPORTANT TIPS:
STRATIACELLA=CHOCOLATE CHIP
MINT IS NOT A TYPICAL FLAVOR IN ITALY, AVOID PEPPERMINT OR MINT CHIP AS THEY DO NOT COMPARE TO AMERICAN COUNTERPARTS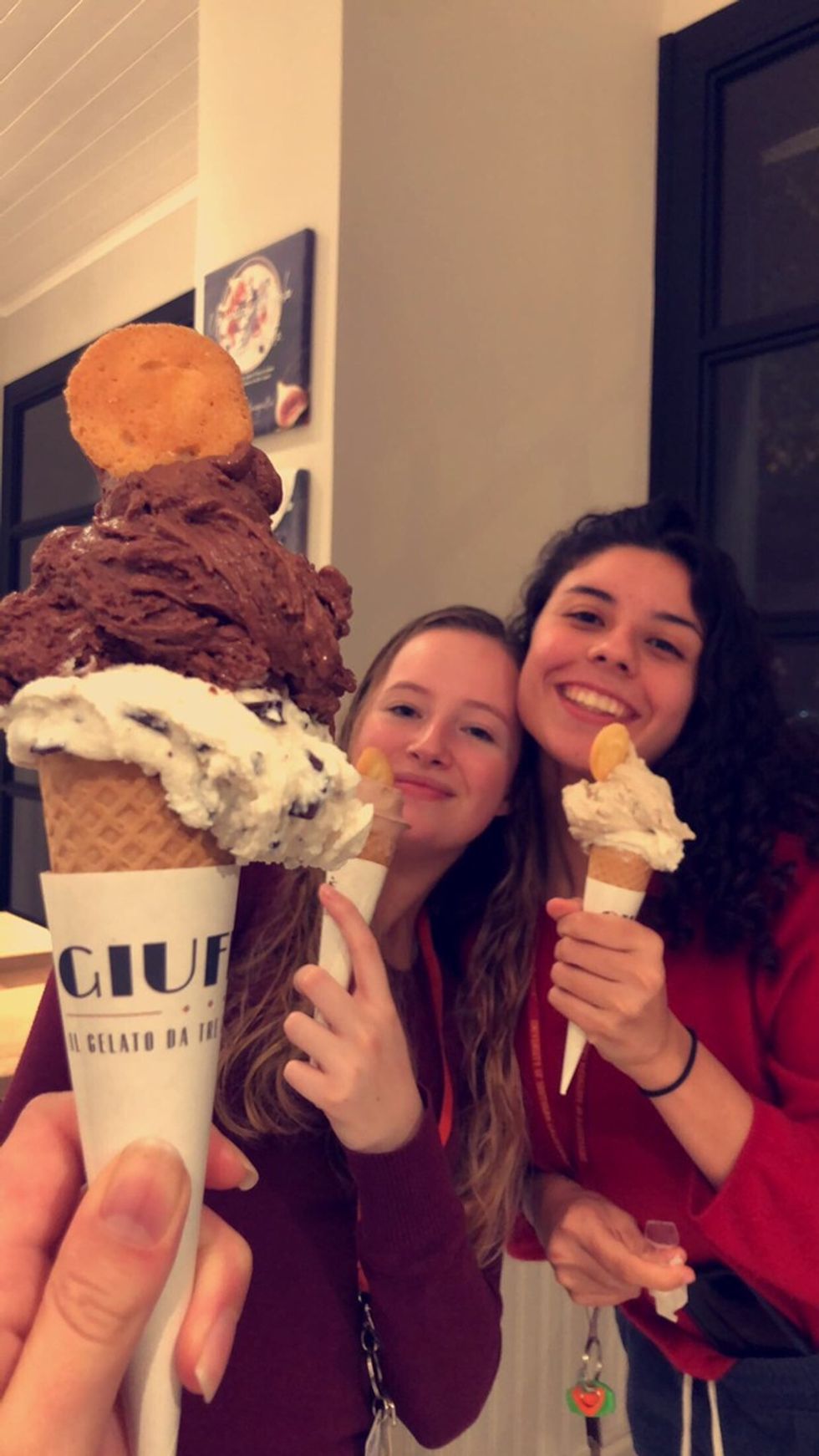 Happy eating! Pictured: Olivia and Sabrina