Follow up to my previous article, "Trump's 20 Worst Tweets."

2. Does not care about ratings and actors --> clearly does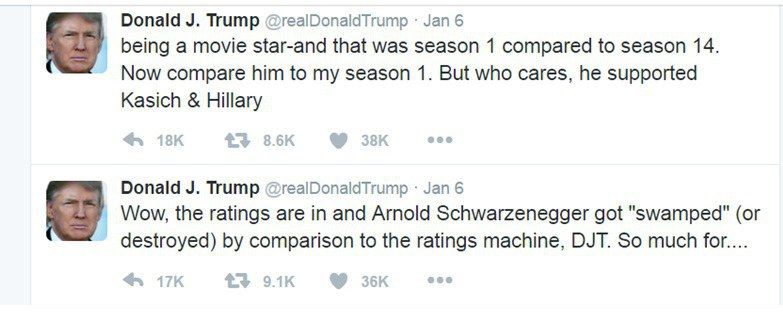 4. Media "lies" about his support of Julian Assange --> supports Julian Assange

Side note with the article: If Senator Tom Cotton says he has more faith in the intelligence system than in Julian Assange, you know you are way out in left - I mean right - field.
5. Hates Senator Chuck Schumer...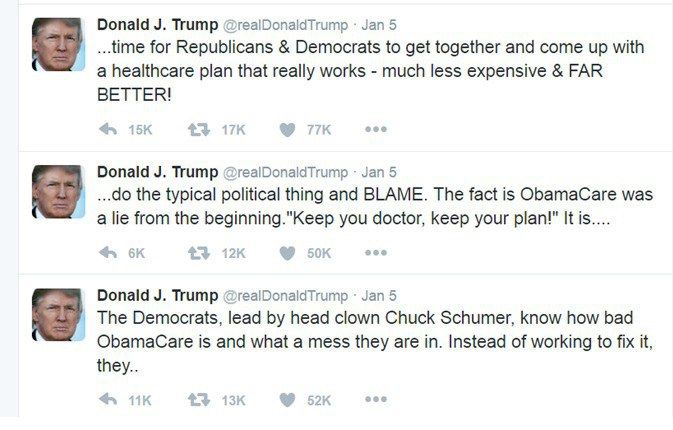 6. ...loves Senator Chuck Schumer

7. Still cares about how people perceived him before he won --> You won. Chill.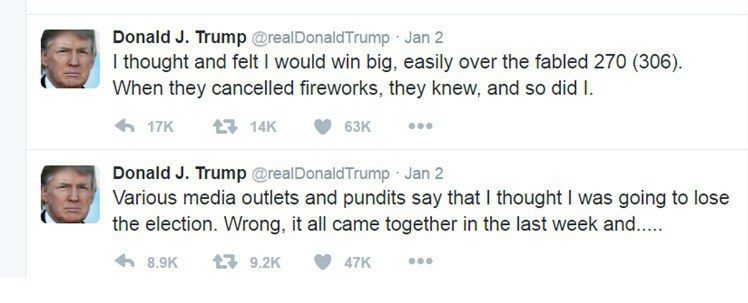 8. Is incredibly humble --> not


10. Never paid fees, rent, or salaries --> true!


12. You. Lost. The. Popular. Vote. By almost three million.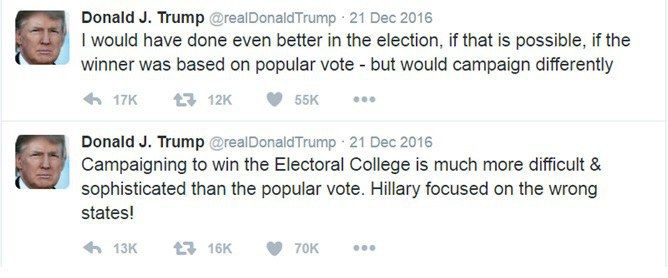 13. Do you know your supporters?

14. Did you pay any attention during your rallies?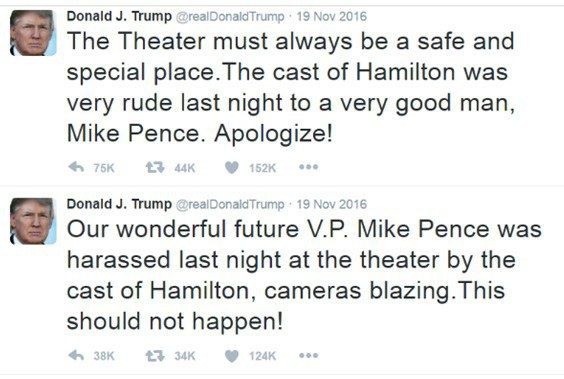 15. That's not how it works! The drone has U.S. intelligence on it and we don't want them to have it!

16. We have different definitions of the word nothing - having a big stake is something and it is concerning!




21. Let's criticize the steel industry and get our facts completely wrong as corrected by Carrier and Chuck Jones.

22. Protesters are bad...no, good.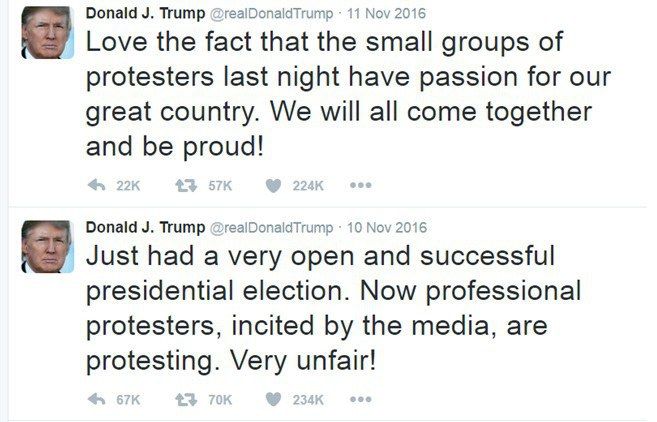 23. And my favorite.