New year, new books! Start your January 2018 off right with these awesome reads. Having a rough start to your year already? Not a problem. A lot of the characters in the books in this list are facing a variety of issues and thrust into situations that you might be able to relate to along with some you might not. Nevertheless, each new read will sure to keep you entertained and enthralled for the month of January.
All pictures of book covers were taken from Goodreads.com. Click on the pages to go directly to the Goodreads page of each book where you can find out more info on the book, read up on the author, check out reviews of the books, read a short preview, and perhaps even enter into a giveaway for it if the site is currently holding one for that particular book!
1. Black Girl Magic: A Poem by Mahogany L. Browne & Jess X. Snow (Illustrator)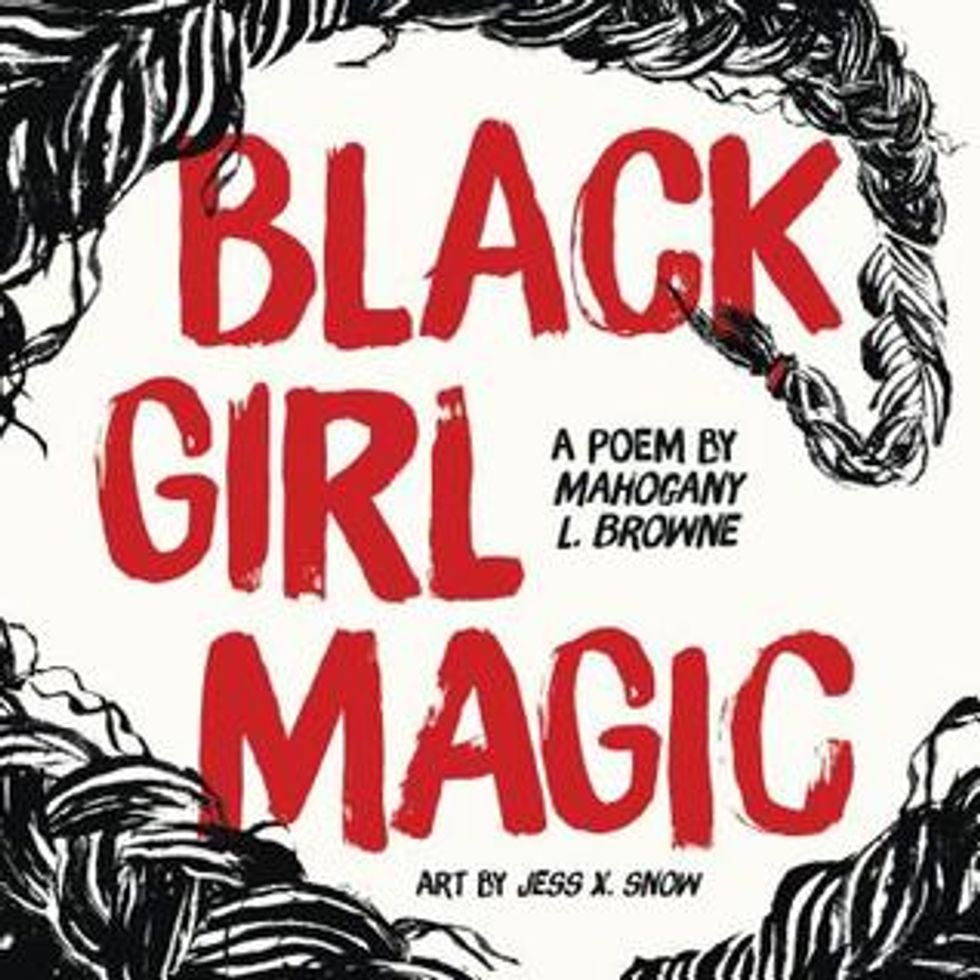 Info: A lot of what the 21st-century culture tells black girls is not pretty. They are constantly told how to act and behave in order to fit in. Poet Mahogany Browne challenges the conditioning of society by crafting an anthem of strength and magic that's undeniable in its bloom for all beautiful Black girls in the world. Goodreads reader and reviewer Tarina commented on the book saying it was "a poem big enough to stop me in my tracks in the bookstore aisle, kneel on the floor, and cry".

Released: January 2nd, 2018
2. Meet Cute: Some People Are Destined to Meet written by Various Authors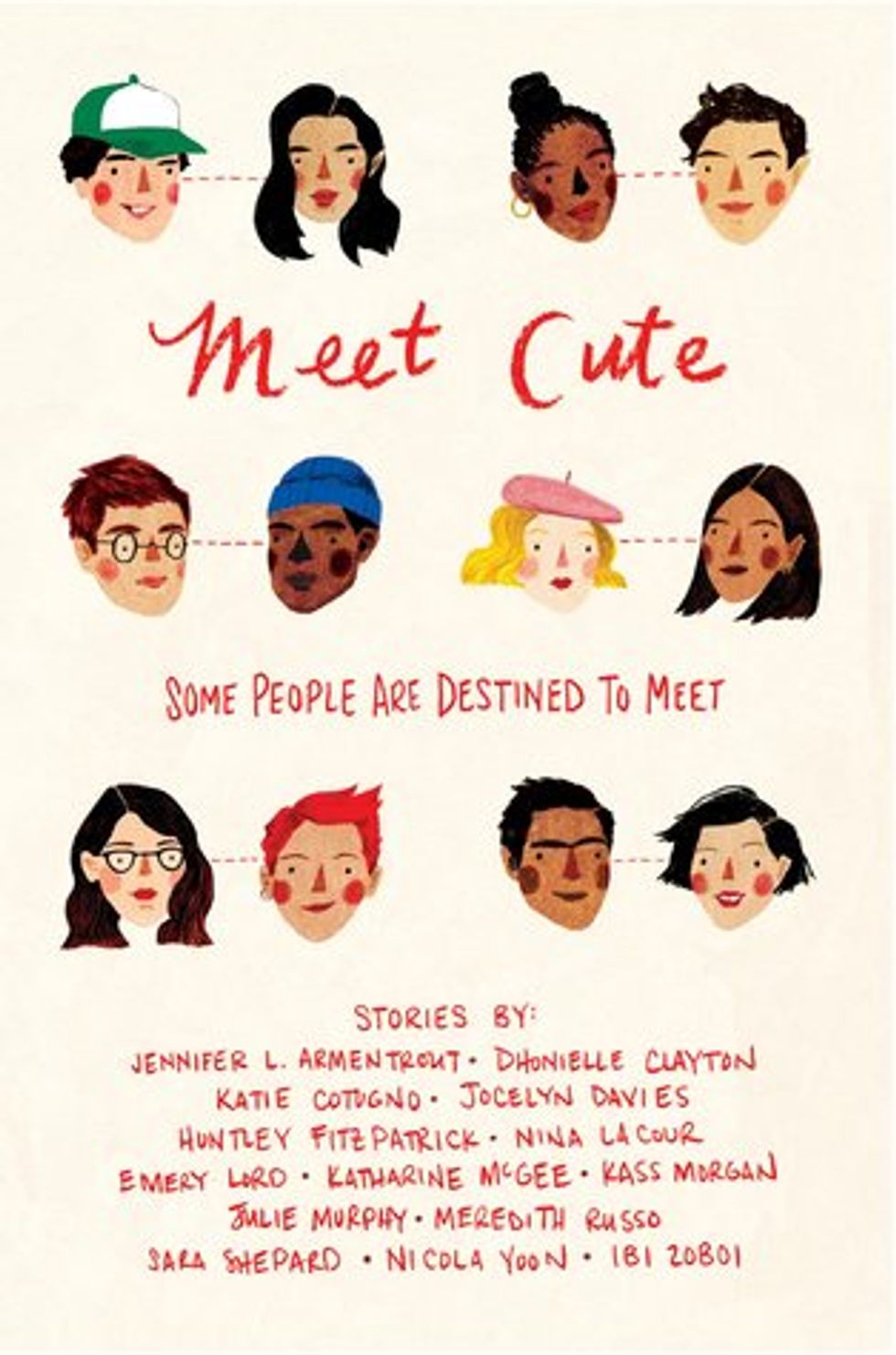 Info: A lot of people believe meet cutes only happen in movies where an overly clichéd couple first meet in say, a coffee shop where one of them's a barista and the other just got out of a terrible relationship and is looking to take time off and "find themselves" now. Whether you believe in meet-cutes or not, every romance has to start somewhere. A group of female authors got together to create 14 short stories that are all romantic, witty, epic, heartbreaking, and real.

Released: January 2nd, 2018

3. Someone To Love by Melissa de la Cruz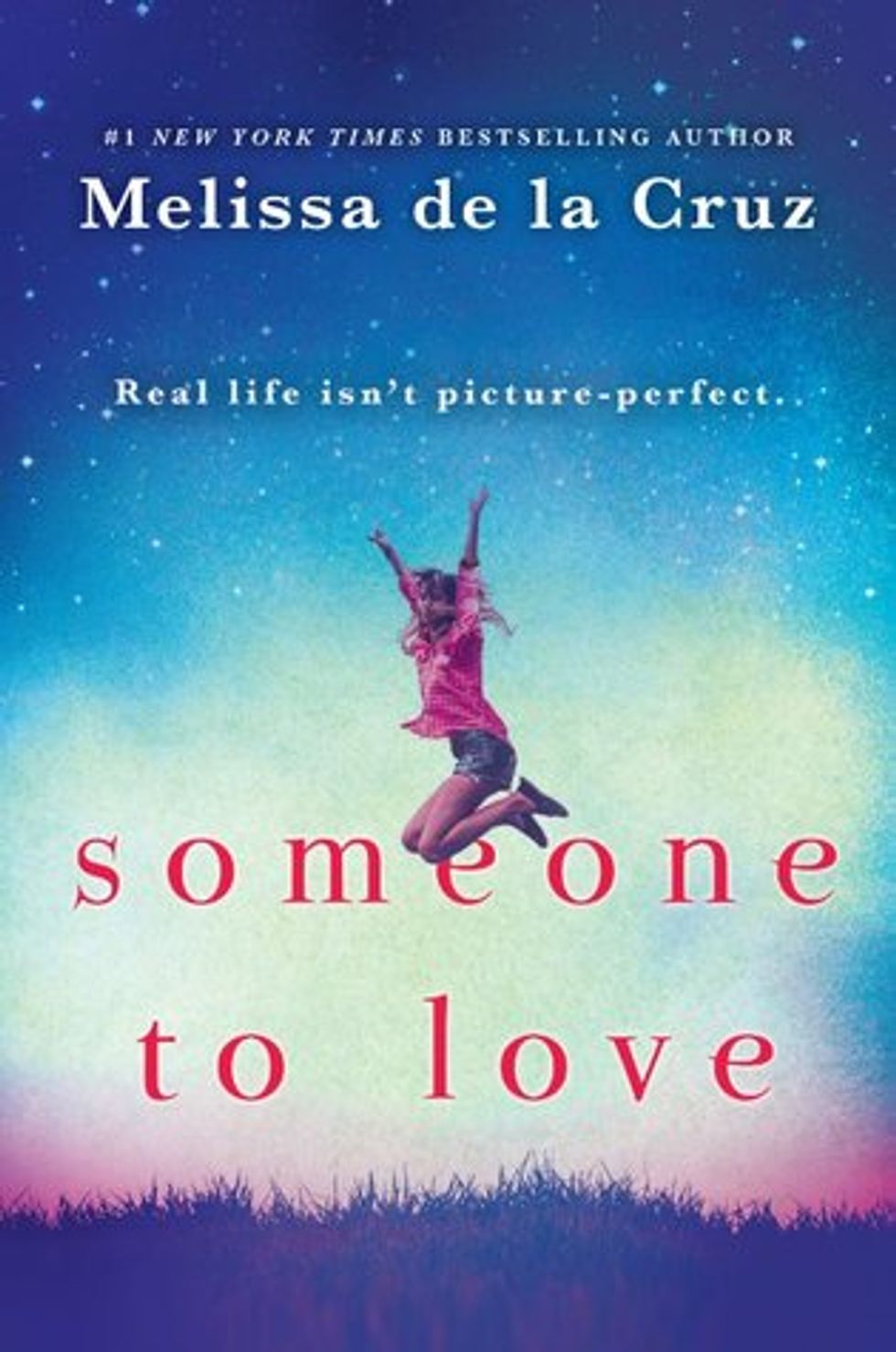 Info: Olivia Blakely has always been thrown into the spotlight thanks to her father being a politician. She constantly feels the pressure to be perfect, which isn't always easy. As the youngest girl in her class, she tries hard to keep up and to seem mature enough to the older boy she's crushing on. But the need to look good on camera and at school soon grows into an all-consuming struggle when she is diagnosed with bulimia. Liv's life starts to spirals out of control as she is swept up in the demands to do more than she's ready for, to always look perfect and to succeed until Liv doesn't even know who she is anymore. Though there are mixed reviews for this book on Goodreads, I think it really tackles some serious issues and shows us that it's never too late to get help and get better. (Trigger Warning: there are scenes involving self-harm, underage drinking, and the topic of eating disorders, specifically bulimia.)

Released: January 2nd, 2018

4. You'll Miss Me When I'm Gone by Rachel Lynn Solomon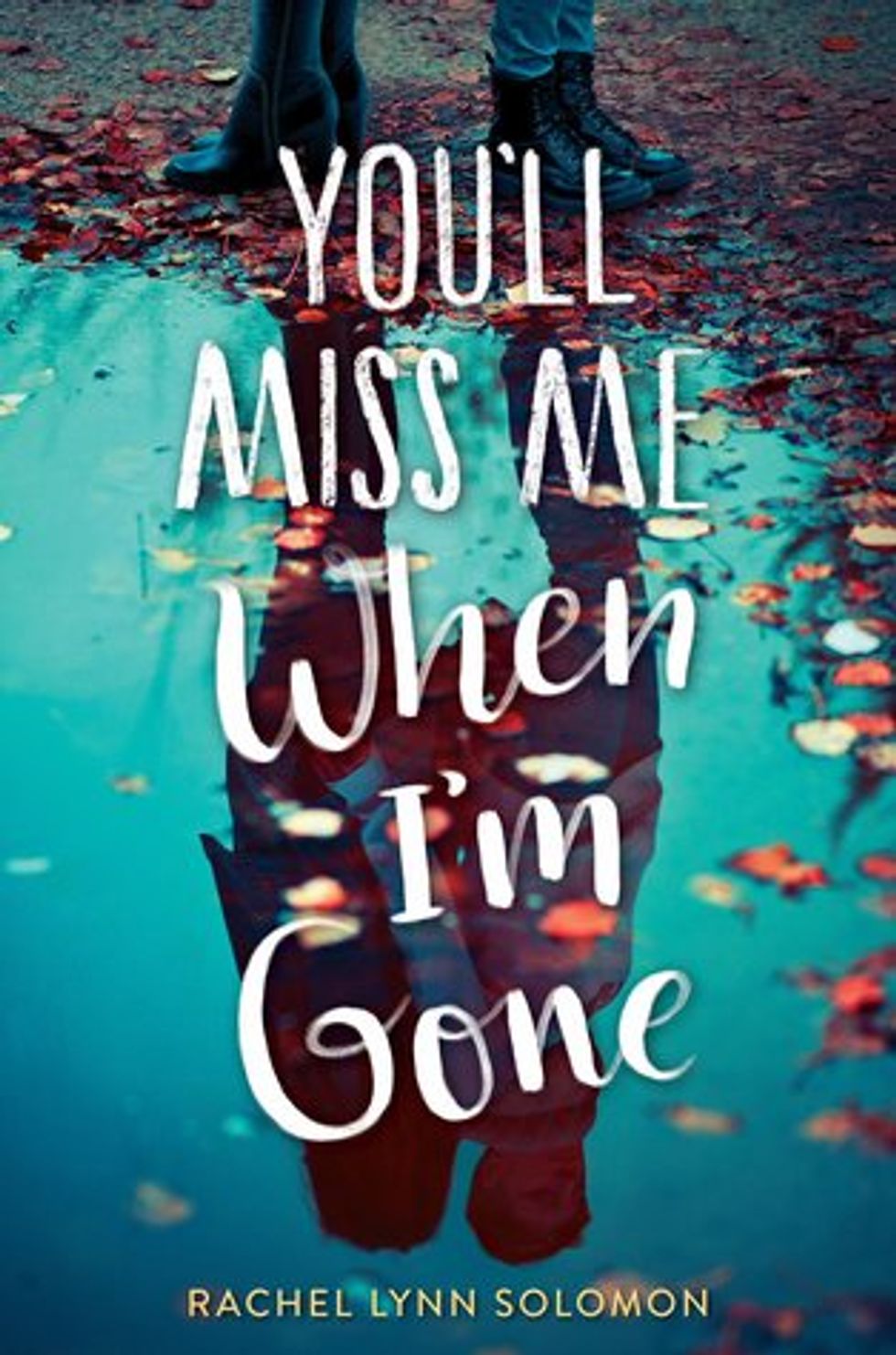 Info: Goodreads reader and reviewer Navessa Allen summarized this book perfectly in her review by saying, "Imagine that your mother has a fatal disease. One that manifests much like rapidly progressive dementia, only with the addition of more apparent physical symptoms along with the memory loss. Now imagine finding out that you've inherited it. Every time your mother forgets a name, or stumbles, or has a facial tic, or slurs her speech, you're forced to watch your own fate. A thousand times a week, you bear witness to the inescapable reality of your future. Now imagine having a twin who has escaped this fate. Talk about a firestorm of emotions." (Trigger Warning: self-harm and suicidal ideation)

Released: January 2nd, 2018

5. Don't Cosplay With My Heart by Cecil Castellucci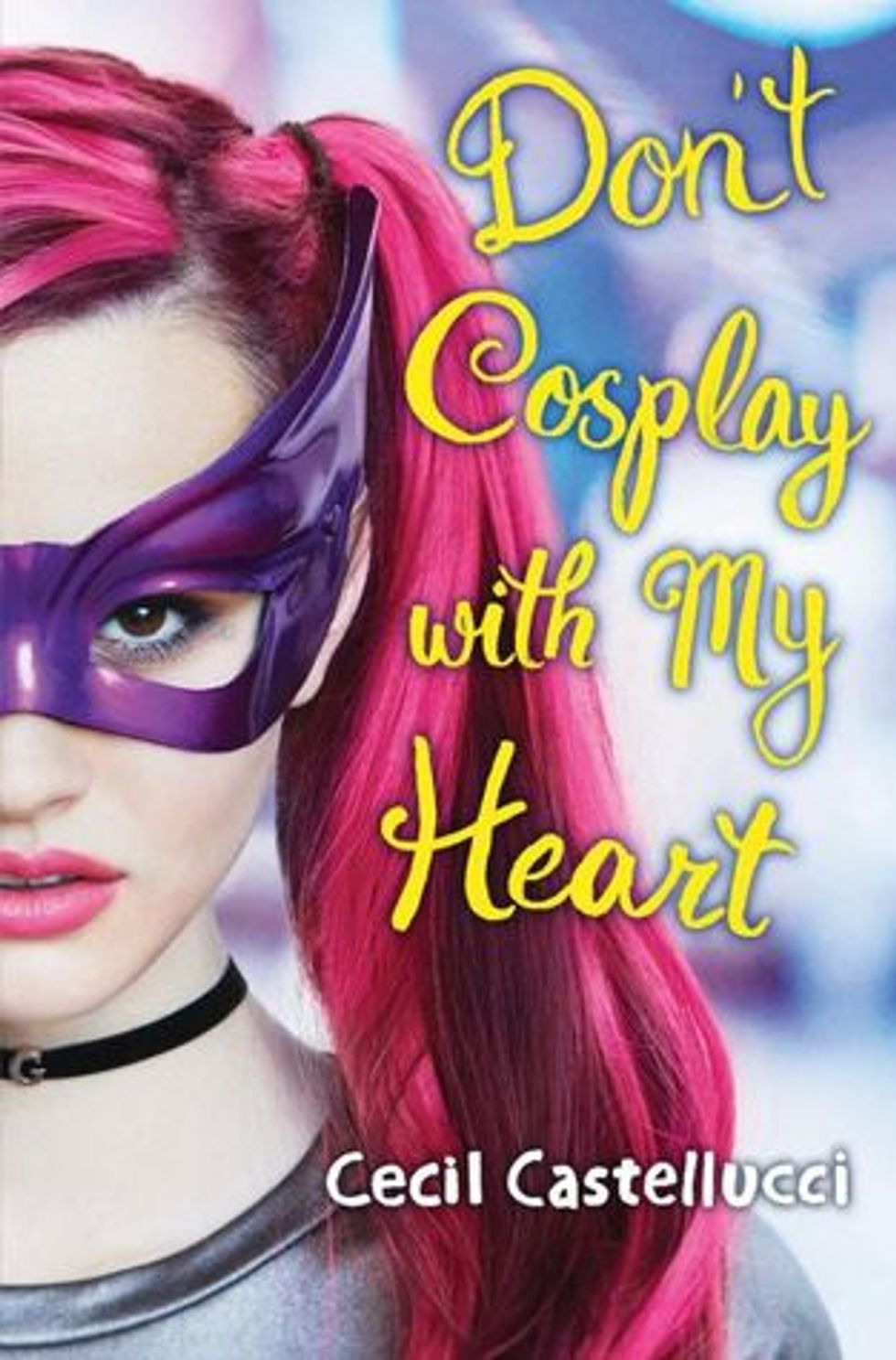 Info: Edan Kupferman loves to cosplay as her favorite character Gargantua and while doing so, she feels tall and powerful, neither of which she feels in real life. When Edan is cosplaying, she can be angry, loud, and not the good girl everyone thinks she is. But when her personal life starts spiraling out of control, Edan has to figure out how to be the hero of her own story. This is a perfect read for all cosplayers and those who seem to be hiding from the reality of their lives and using their imagination to hide away in another world.

Released: January 2nd, 2018

6. Love, and Other Train Wrecks by Leah Konen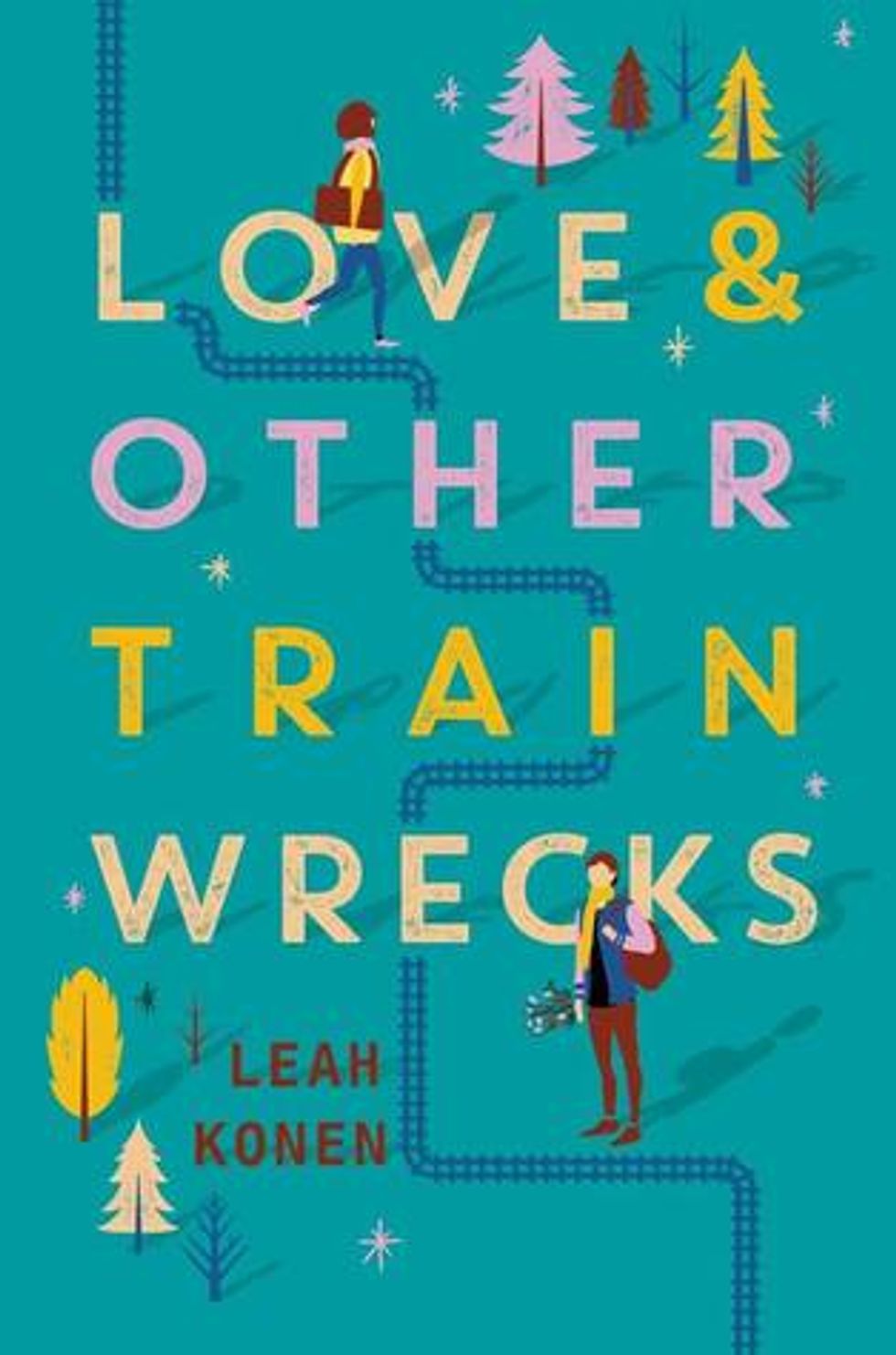 Info: A 24-hour romance about two teens who meet—and perhaps change their minds about love—on a train ride to Upstate New York in the middle of a snowstorm. Noah is a hopeless romantic who's trying to head back home for one last chance with his first love, whom he had broken up with when he left for college. Ammy never believed in true love thanks to her parents. While on the run from them, she ends up on a whirlwind journey of a lifetime with Noah. Can one night really change how they feel about love...and the course of their lives forever? This is a wonderful winter season contemporary that'll have you all snuggled up for the ride.

Released: January 2nd, 2018

7. A Quiet Kind of Thunder by Sara Barnard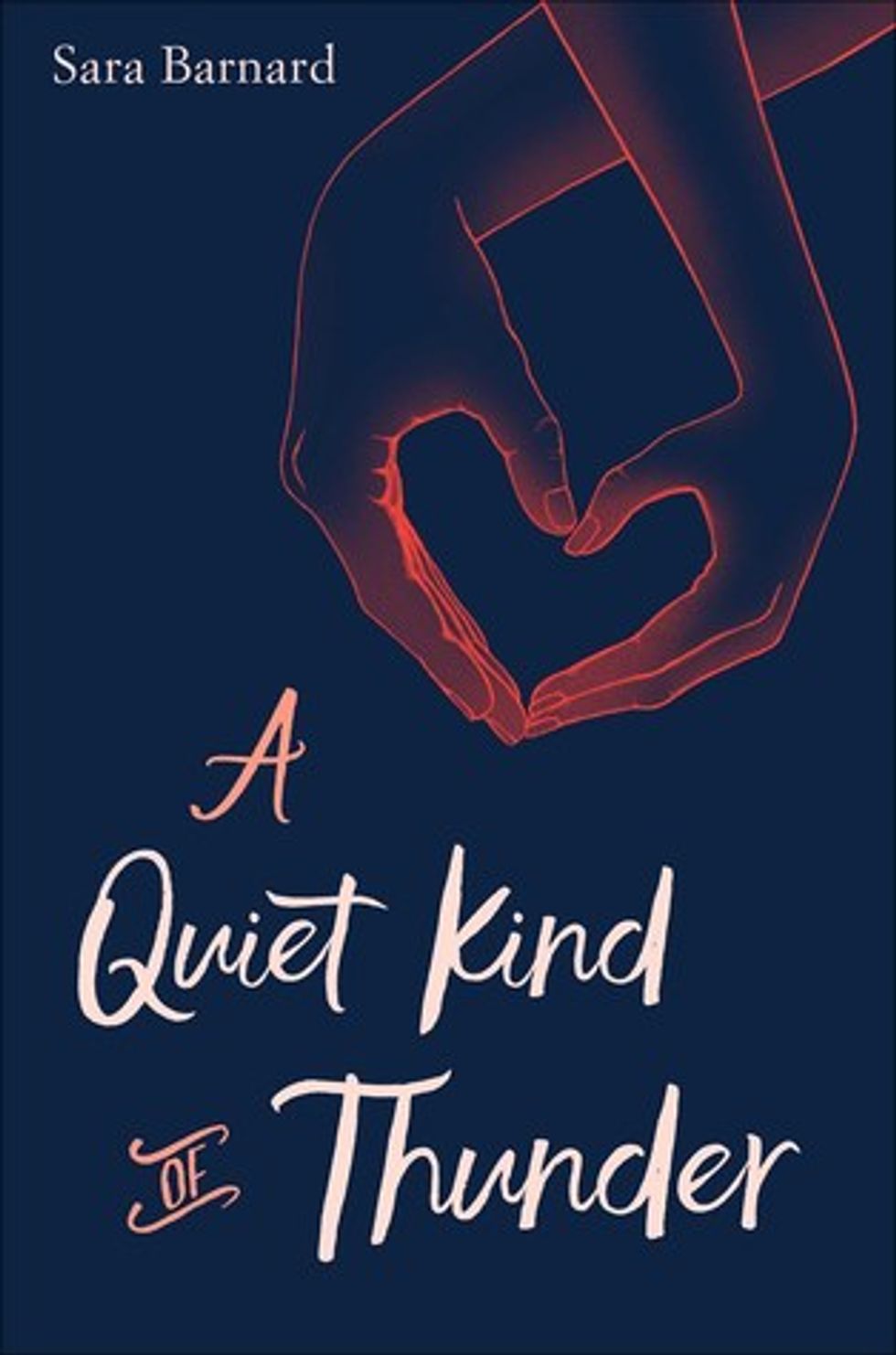 Info: A girl who can't speak and a boy who can't hear go on a journey of self-discovery and find support with each other in this gripping, emotionally resonant novel. Steffi has been a selective mute for most of her life due to her crippling anxiety and it has rendered her to be completely invisible. But Rhys, the new boy at school, sees her. As they find ways to communicate, Steffi discovers that she does have a voice and that she's falling in love with the one person who makes her feel brave enough to use it. Goodreads reader and reviewer Lena suffers from an anxiety disorder and had this to say about the book: "A lot of the time when I'm reading books from the perspective of characters with similar mental health issues to me it triggers an episode but this didn't! Because it was still fun the whole way through and it didn't have this overall dark tone that reminds me too much of my bad headspaces. This was lighthearted and enjoyable and I got to laugh at certain comments Steffi made about her anxiety and go oh yeah I can relate."

Released: January 9th, 2018

8. A Taxonomy of Love by Rachael Allen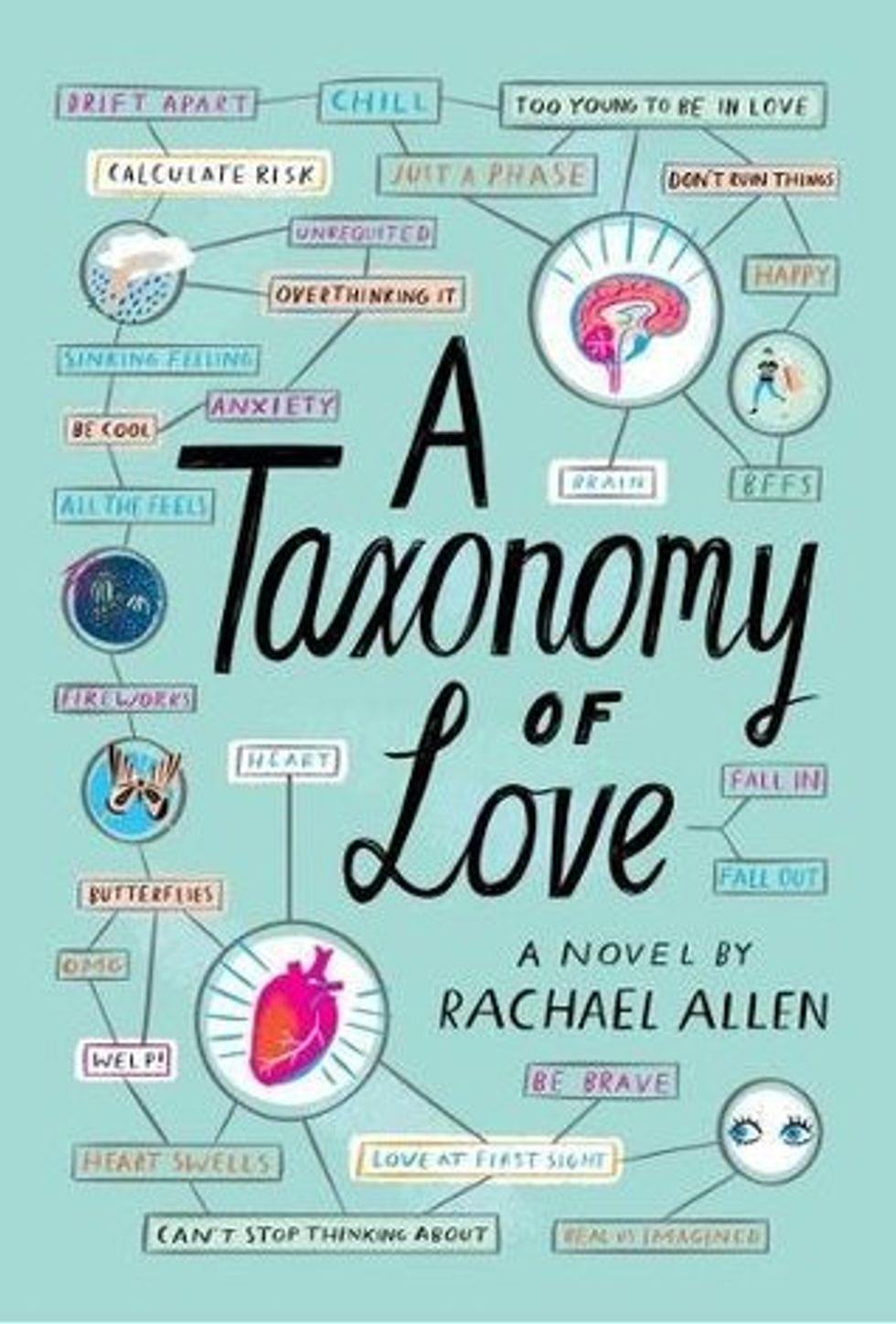 Info: Spencer and Hope have been friends since they were 13 and after years of being outshone by his older brother and teased because of his Tourette syndrome, Spencer finally feels like he belongs. Through sibling feuds and family tragedies, new relationships, and broken hearts, the two grow together and apart. Spencer, an aspiring scientist, tries to map it all out using his trusty system of taxonomy. He wants to identify and classify their relationship, but in the end, he finds that life doesn't always fit into easy-to-manage boxes, and it's this messy complexity that makes life so rich and beautiful.

Released: January 9th, 2018
9. Nice Try, Jane Sinner by Lianne Oelke
Info: After 17-year-old Jane Sinner is expelled from her high school, her parents push her to attend a high school completion program at the nearby Elbow River Community College, and she agrees, on one condition: she gets to move out. Jane tackles her housing problem by signing up for House of Orange, a student-run reality show that is very similar to Big Brother. As the show starts to grow from a low-budget web series to a local TV show with a fan base and merchandise, Jane realizes she finally has the chance to let her cynical, competitive nature thrive. Goodreads reader and reviewer Lianne Oelke says, "THE HUMOR IN THIS BOOK IS GOLD! Dry humor is seriously lacking in YA and Jane was the breath of fresh air I needed. She has this nihilistic sense of humor you can't help but laugh at. The comedic value of this book is seriously such a strong point of this novel and I would honestly recommend it for this sole factor." (Trigger Warning: talks of depression and suicide, also contains criticism of Christian faith.)
Released: January 9th, 2018

10. Love, Hate & Other Filters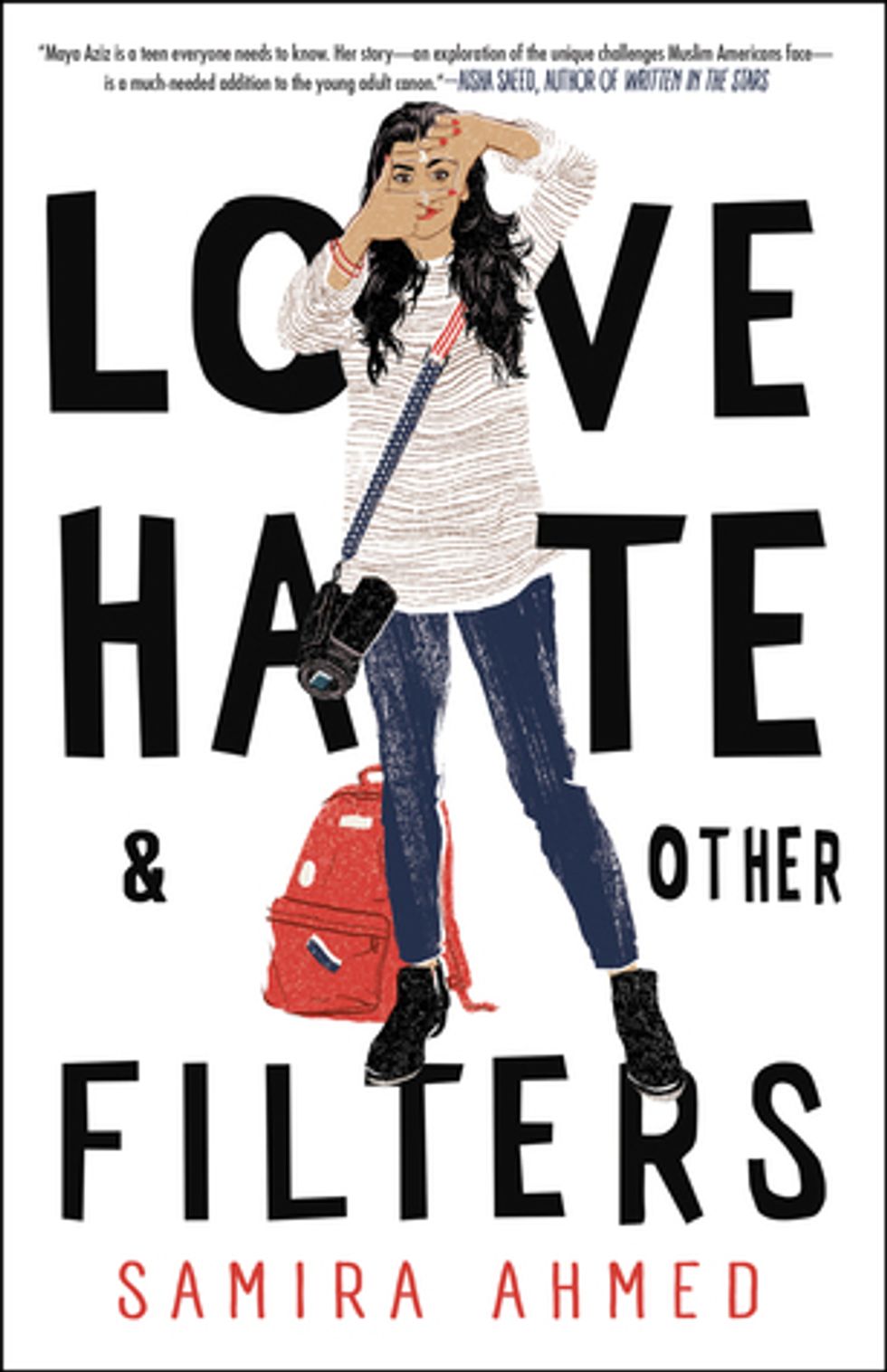 Info: A searing #OwnVoices coming-of-age debut in which an Indian-American Muslim teen confronts Islamophobia. In the aftermath of a horrific crime perpetrated hundreds of miles away, American-born 17-year-old Maya Aziz's life is turned upside down. The community she's known since birth becomes unrecognizable; neighbors and classmates alike are consumed with fear, bigotry, and hatred. As a result, Maya must find the strength within to determine where she truly belongs. As a Muslim-American myself and due to the way the world is seemingly become more divided after the recent election, I think this book dives into an issue that we are all still dealing with regardless of our race or ethnicity, and I am curious to see how Maya overcomes these issues.

Released: January 16th, 2018
11. Let's Talk About Love by Claire Kann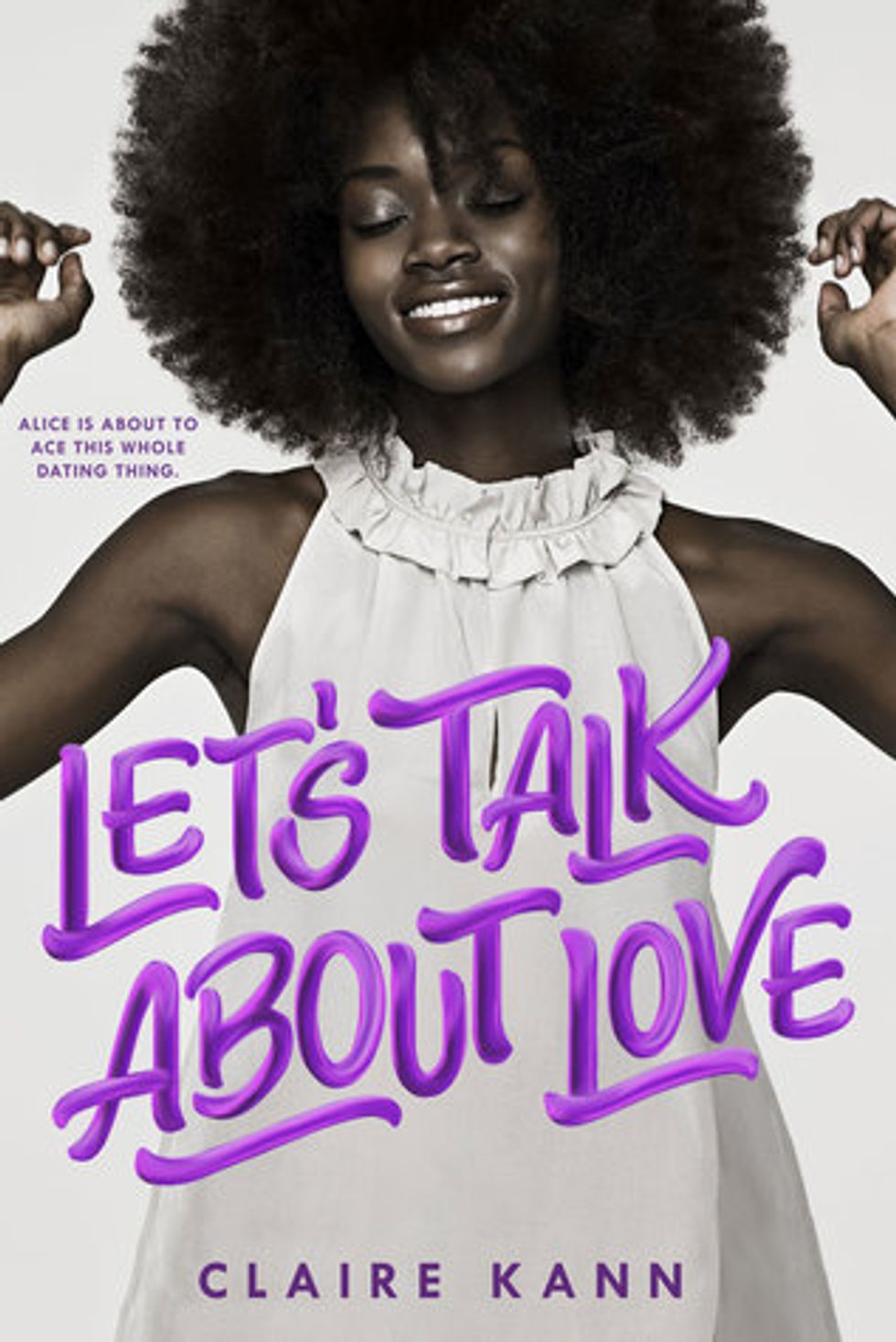 Info: LTAL is a story about a biromantic asexual black woman, Alice, in college, who is living with her two best friends and working at a library where she meets Takumi, who changes her life forever. Goodreads reader and reviewer Kav had this to say about the book, "I requested this ARC as a biromantic asexual reviewer because I have never seen those words in any form of media before. N e v e r. When I heard that not only was a book going to be published with a biorace main character, but the main is a queer woman of color, I was sold."

Released: January 23rd, 2018
12. Mary's Monster: Love, Madness, and How Mary Shelley Created Frankenstein by Lita Judge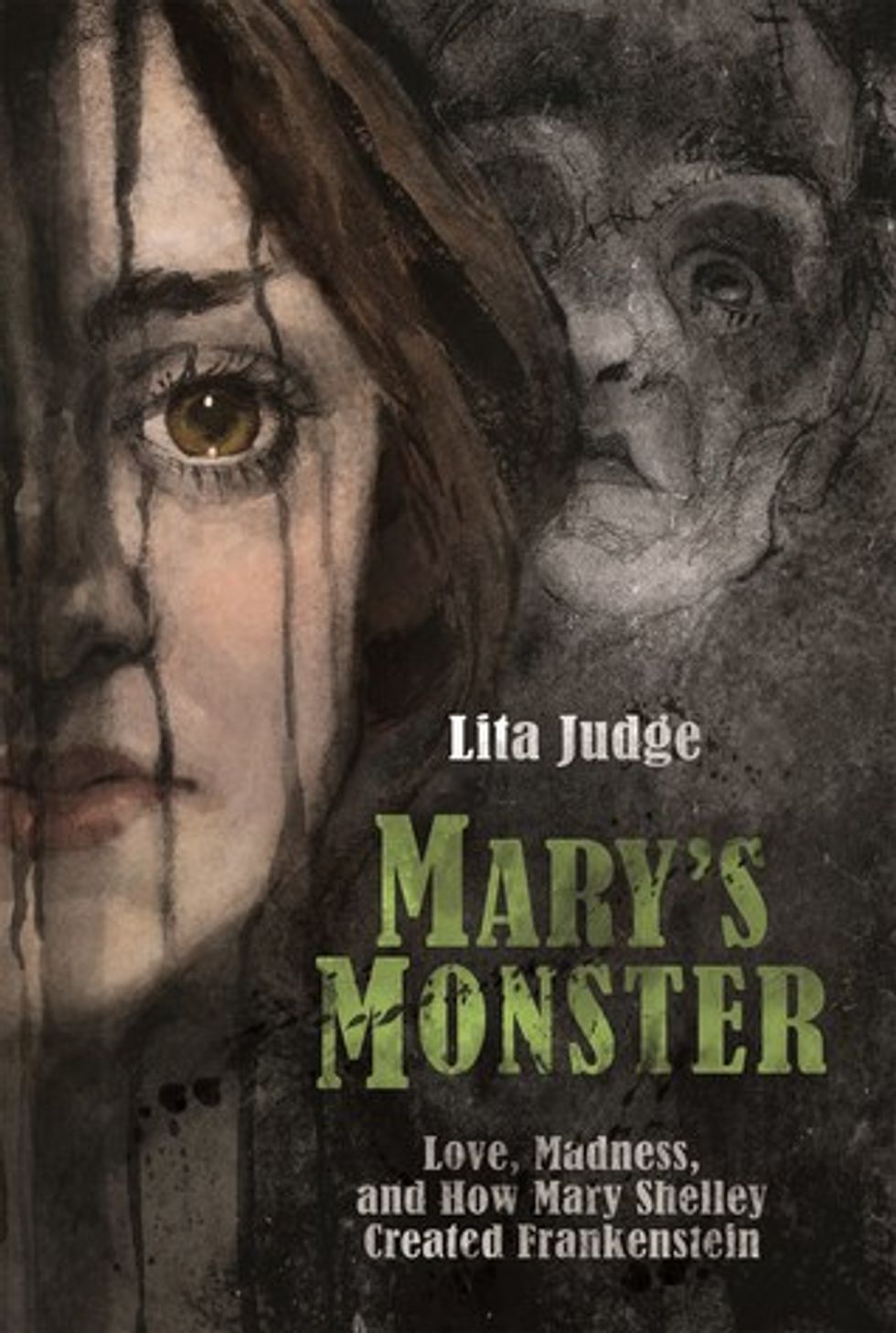 Info: Mary Shelley is famously known as the author of "Frankenstein". Coinciding with the 200th anniversary of its publication, Lita Judge gives us a YA biography on Shelley told through free-verse and 300+ gorgeous black-and-white watercolor illustrations. Mary, who was just 19 years old at the time, had been living on her own for three years and had already lost a baby days after birth. She was deeply in love with famed poet Percy Bysshe Shelley, a madman who both enthralled and terrified her, and her relationship with him was rife with scandal and ridicule. But instead of letting it crush her, Mary fueled her grief, pain, and passion into a book that the world has still not forgotten 200 years later.

Released: January 30th, 2018
13. This Is Not A Love Letter by Kim Purcell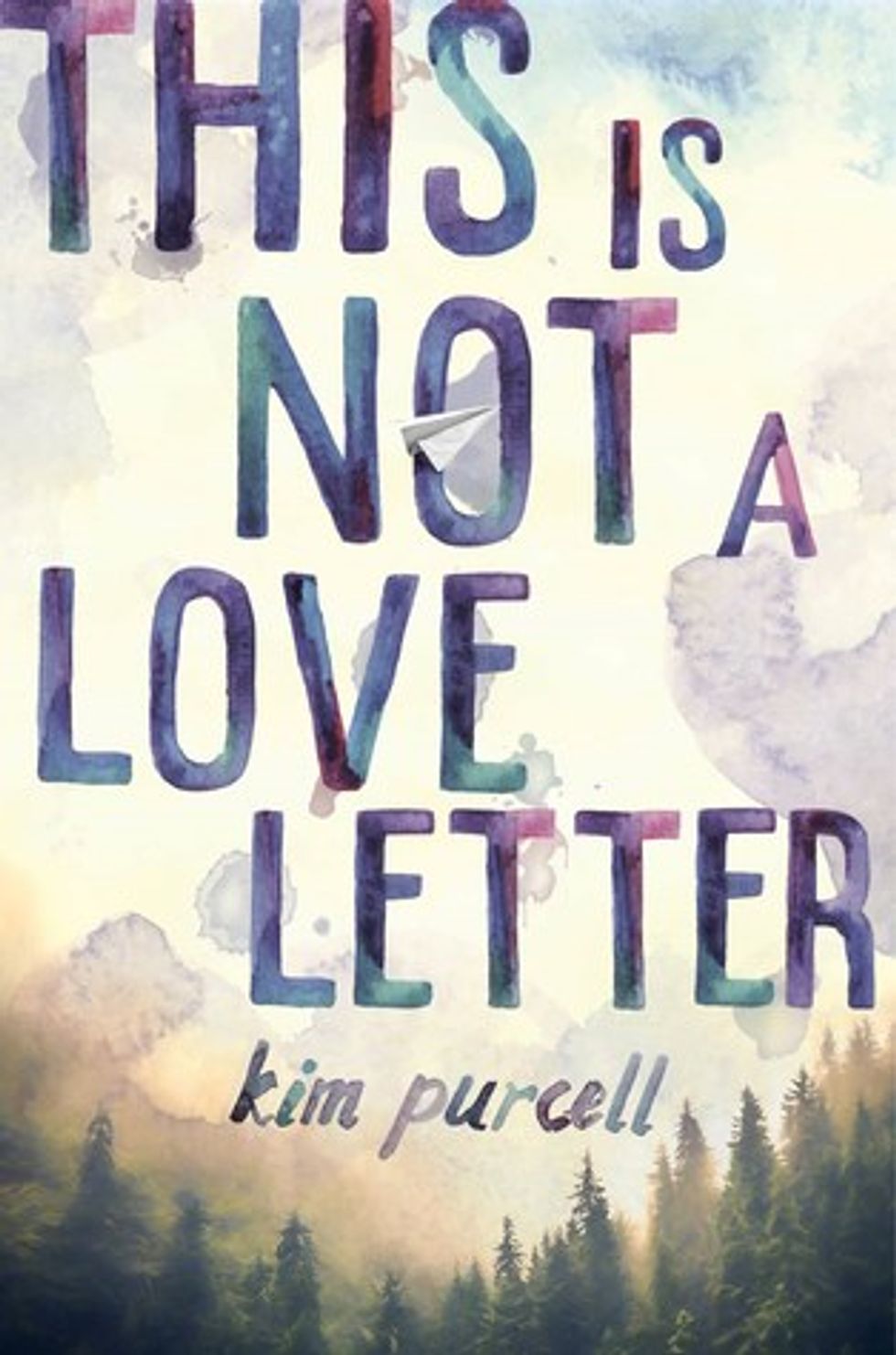 Info: When Jessie's boyfriend Chris vanishes, the police think he's run away, but Jessie won't believe it. Chris was about to head off to college on a full-ride baseball scholarship, and where he had disappeared around was the same area where some boys from their rival high school had beat him up just 3 weeks prior. Chris happens to be one of the only black kids in their depressed paper mill town, and Jessie is terrified of what might have happened. Jessie decides to speak up about the harassment Chris kept quiet about and the danger he could be in. But there are people in Jessie's town who are infuriated by the idea that a boy like Chris would be a target of violence. They smear Chris's character and Jessie begins receiving frightening threats. Every Friday since they got together, Chris would write her love letters, as a way to get over his vanishing and seek out answers, Jessie decides to write Chris and the reader letters. (Trigger Warning: talks of suicide, bullying, racial harassment).

Released: January 30th, 2018
14. American Heart by Laura Moriarty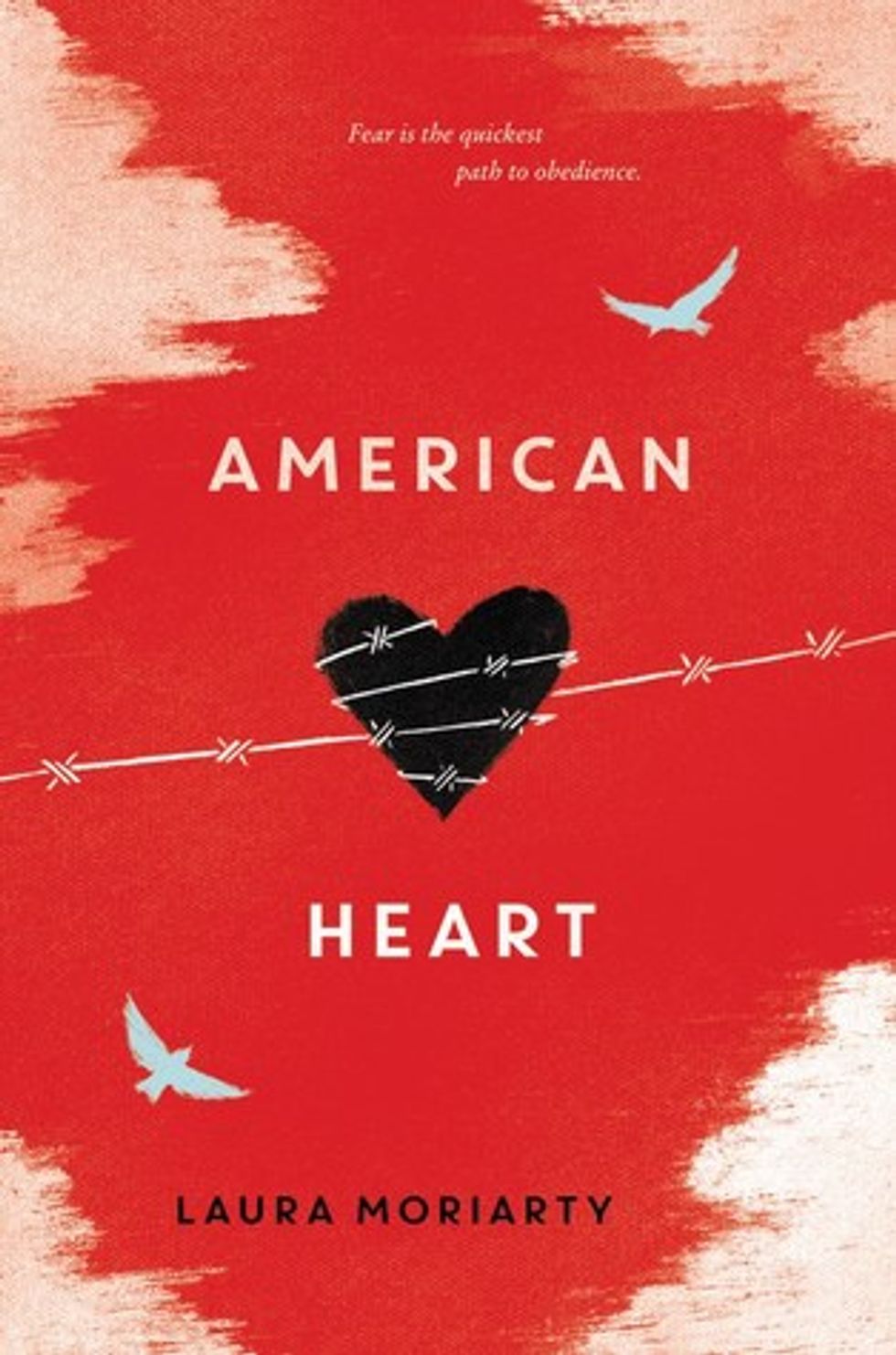 Info: Imagine a United States in which registries and detainment camps for Muslim-Americans are a reality. 15-year-old Sarah-Mary Williams lives in this world and she assumes that everything she reads and sees in the news is true, and that these camps are better for everyone's safety. But then she comes upon Sadaf, a Muslim fugitive determined to reach freedom in Canada where these rules and camps don't apply. At first, Sarah-Mary believes she must turn Sadaf in, but as she gets to know her, Sarah-Mary's perceptions start to change and she realizes she must do all she can to help Sadaf escape. The two set off on a desperate journey, hitchhiking through the heart of an America that is at times courageous and kind, but always full of tension and danger for anyone deemed suspicious. This book writes about the same dangers we faced between the Germans and the Jewish, and the dangers we may soon face in our America if things do not get better.

Released: January 30th, 2018
15. The Disturbed Girl's Dictionary by NoNieqa Ramos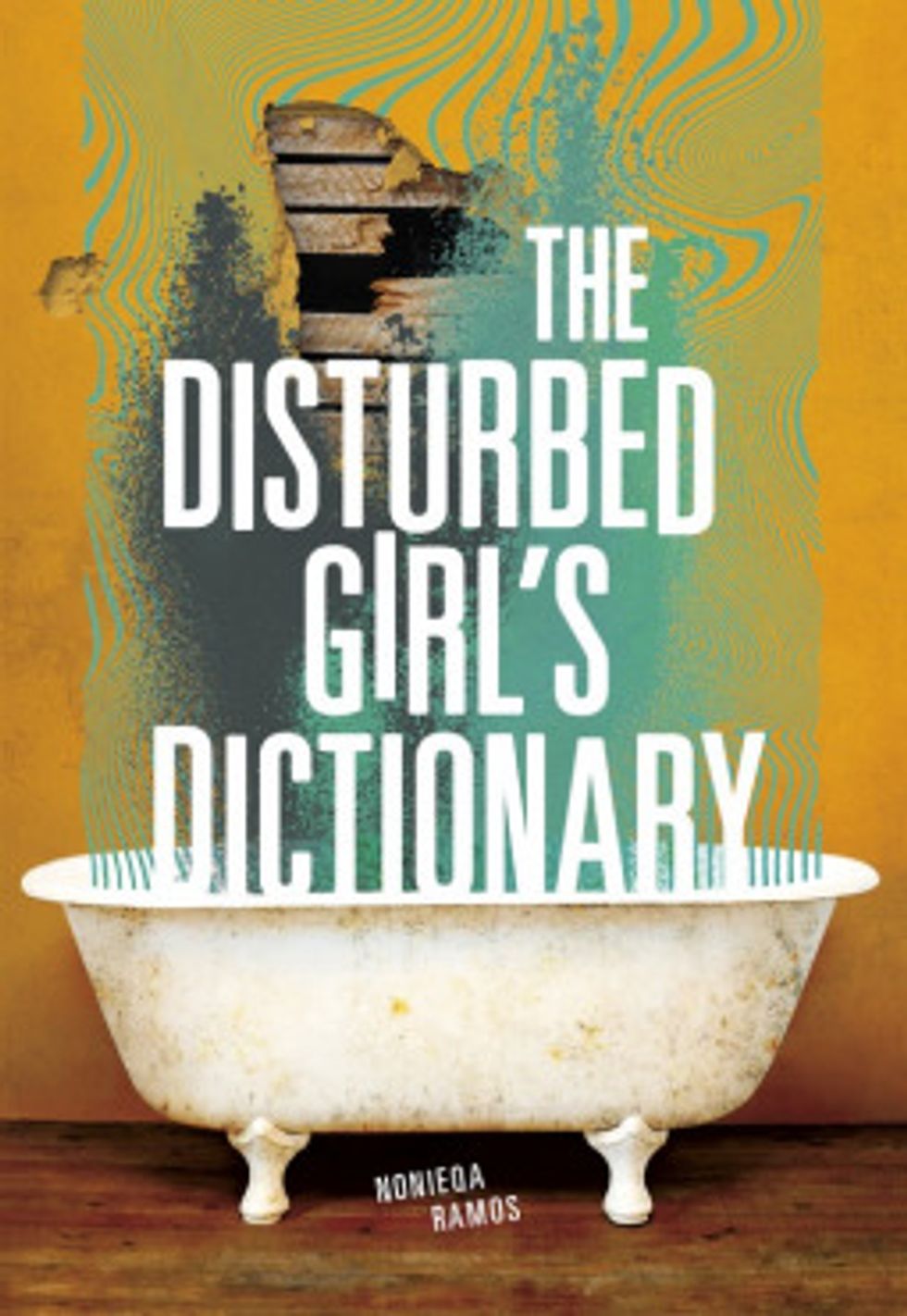 Info: Macy Cashmere's school officially classifies her as "disturbed," but Macy isn't interested in how others define her. Writing in a dictionary format, Macy explains the world in her own terms—complete with gritty characters and outrageous endeavors. Written with an honesty that's both hilarious and fearsome, slowly Macy reveals all her secrets and what truly makes her so "disturbed".

Released: January 30th, 2018
Other Honorable Mentions:
16. Sinless by Sarah Tarkoff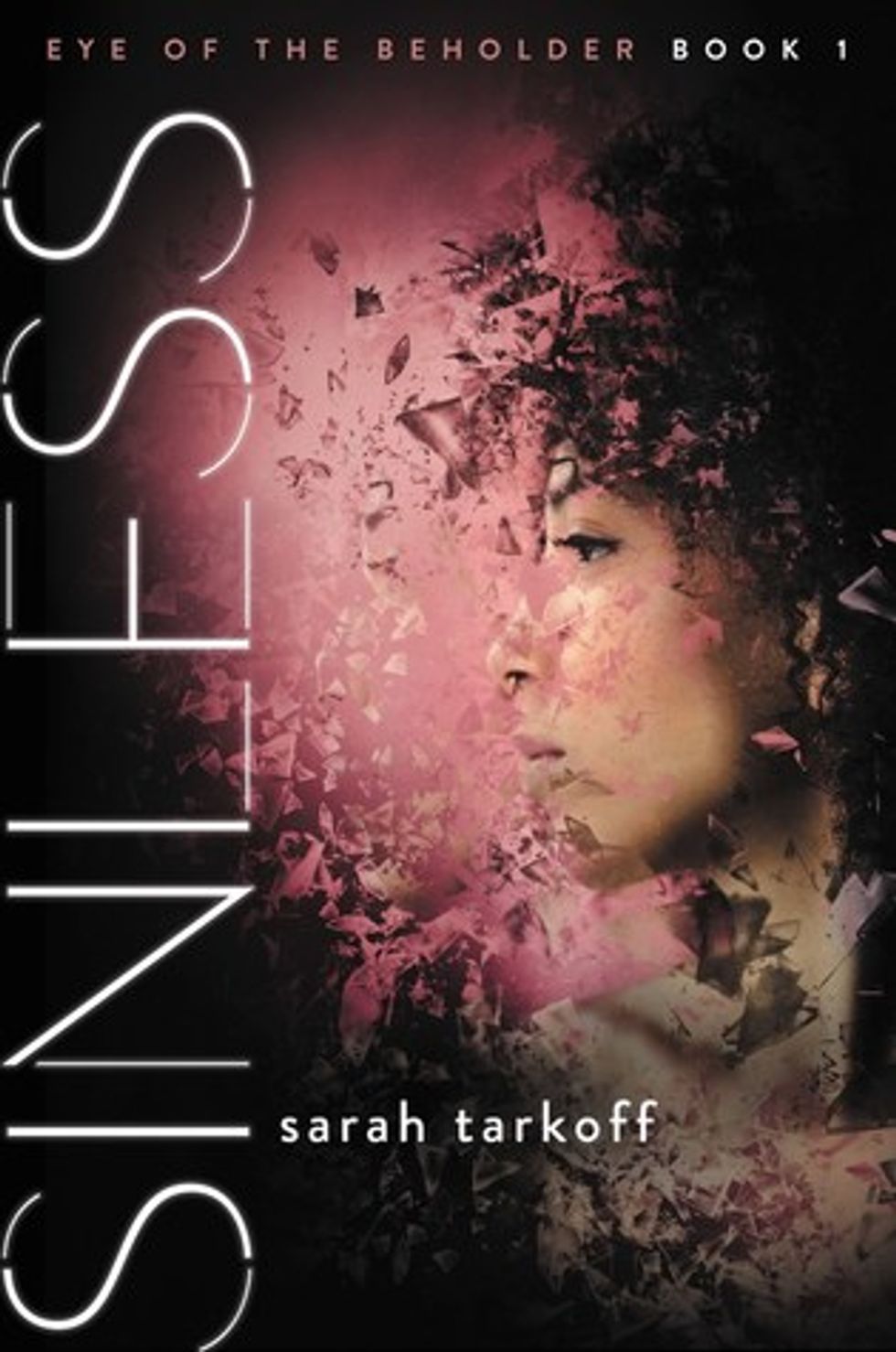 17. Unearthed by Amie Kaufman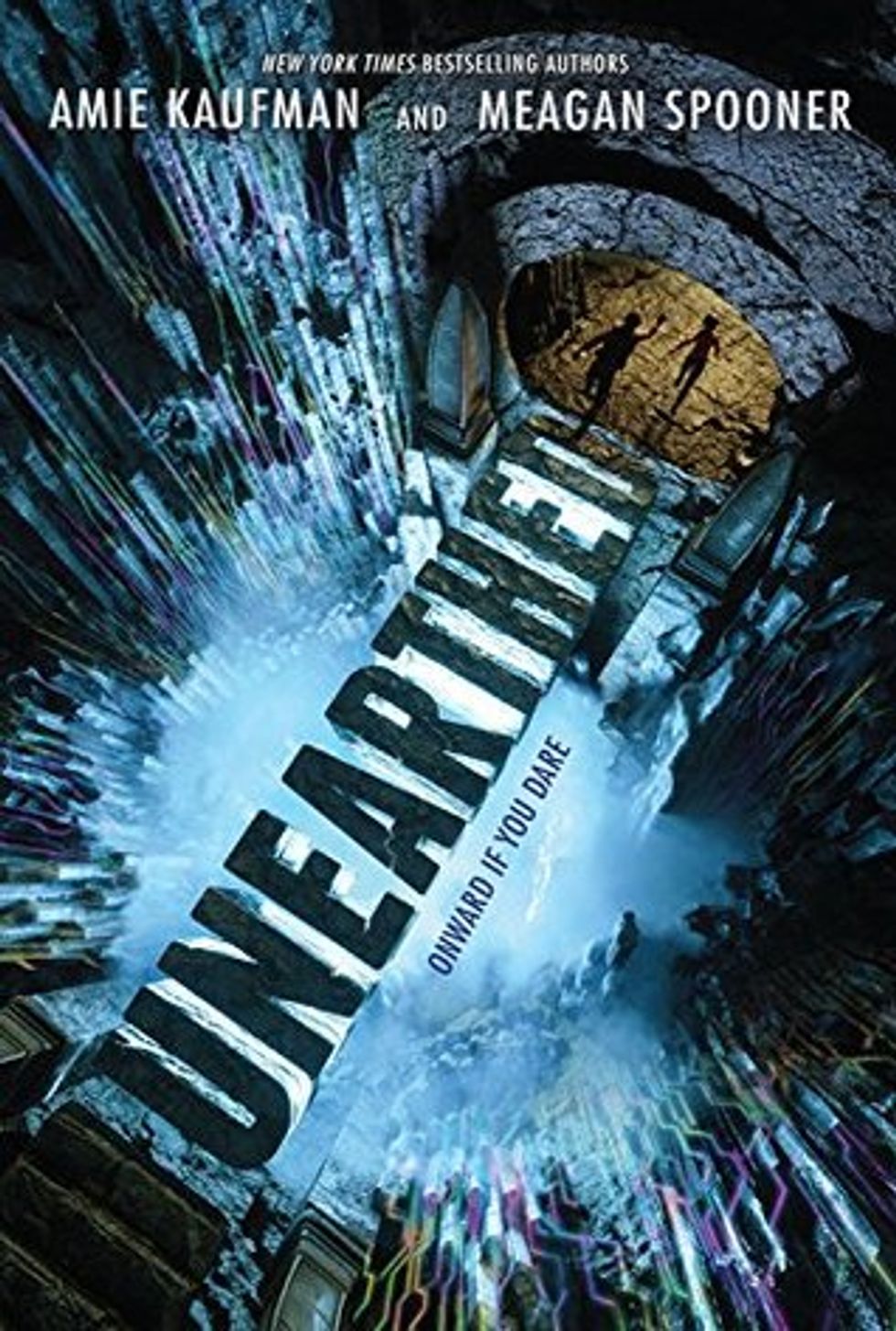 18. The Sacrifice Box by Martin Stewart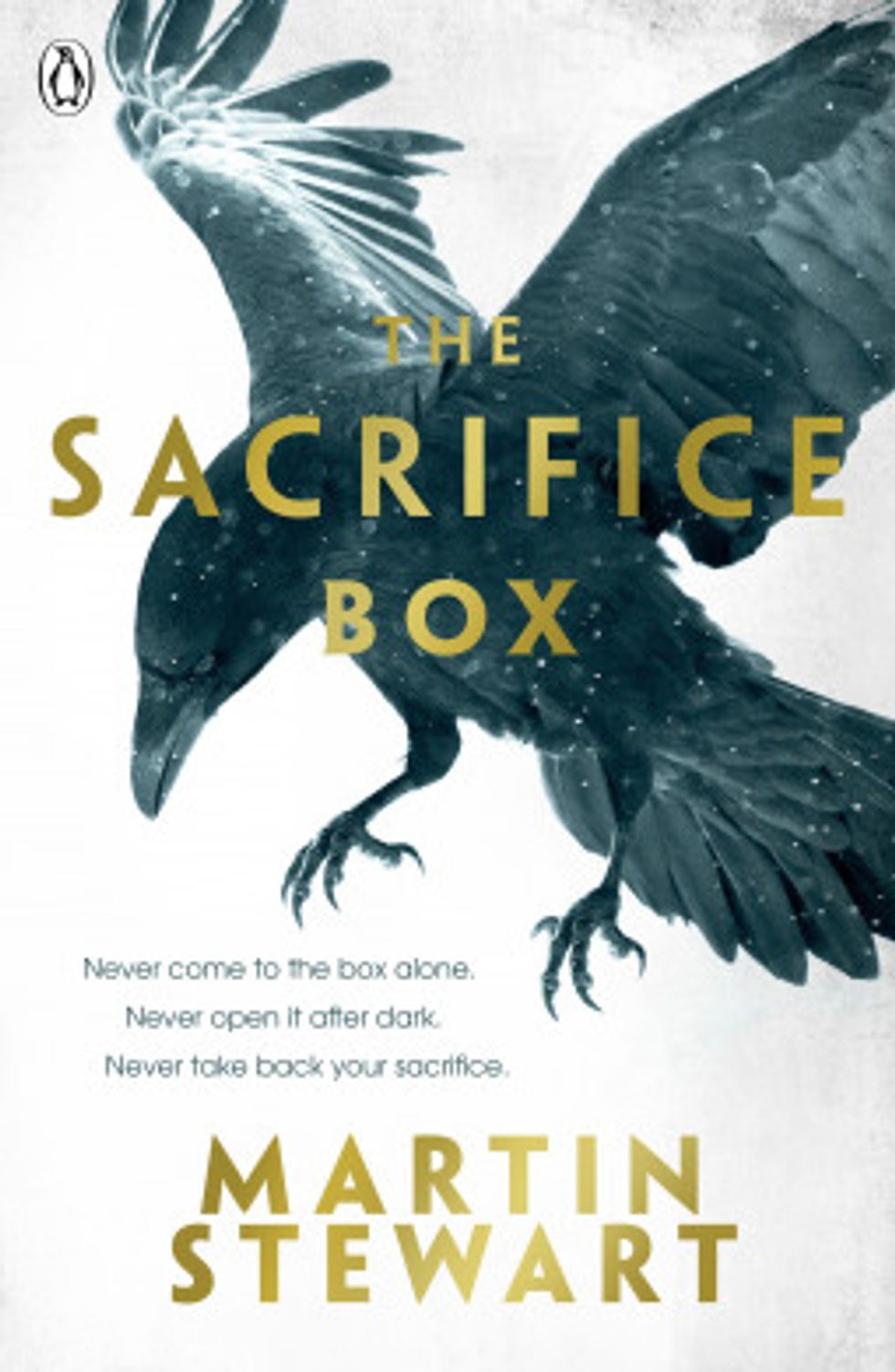 19. Truly Devious by Maureen Johnson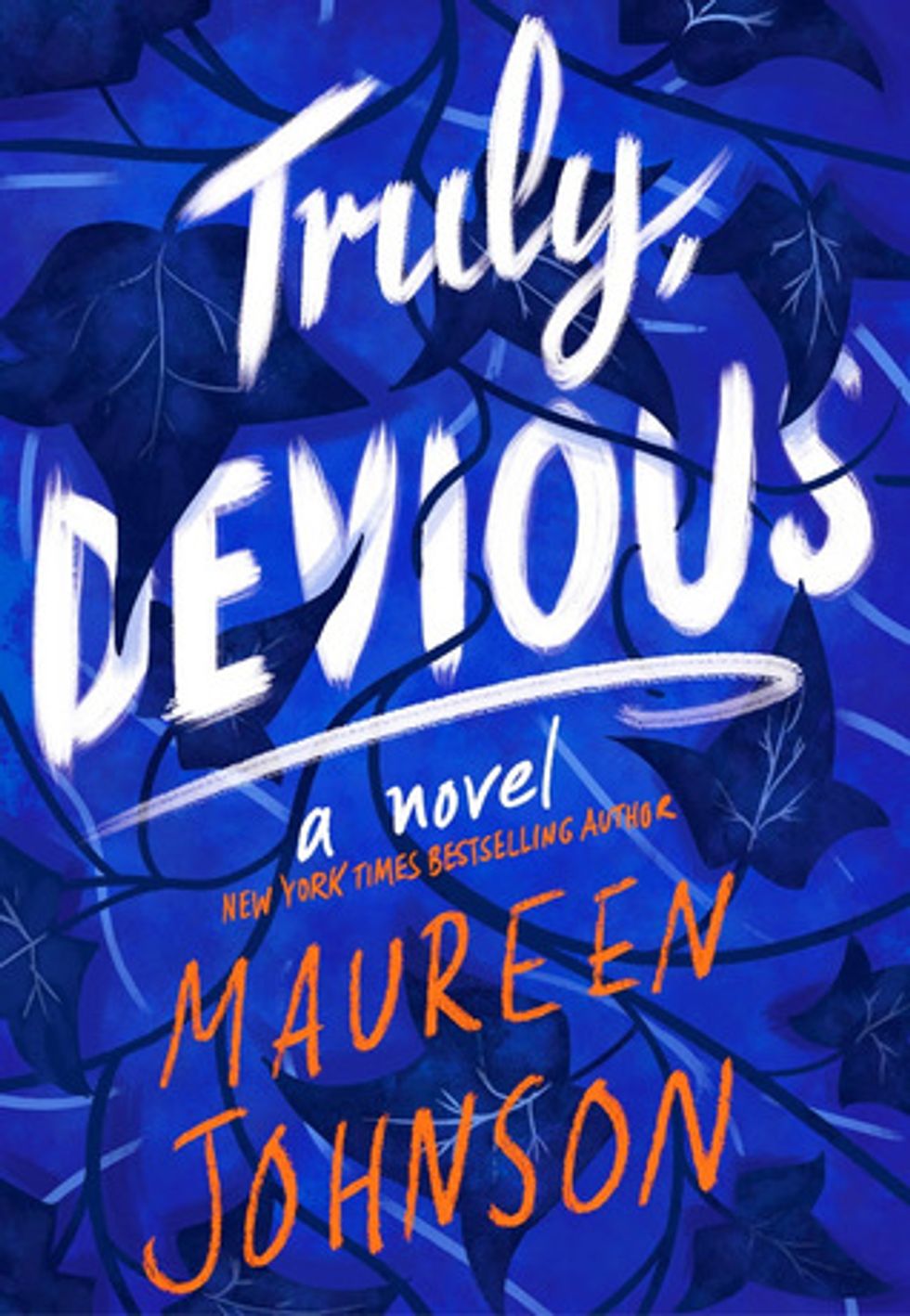 20. The Last Girl On Earth by Alexandra Blogier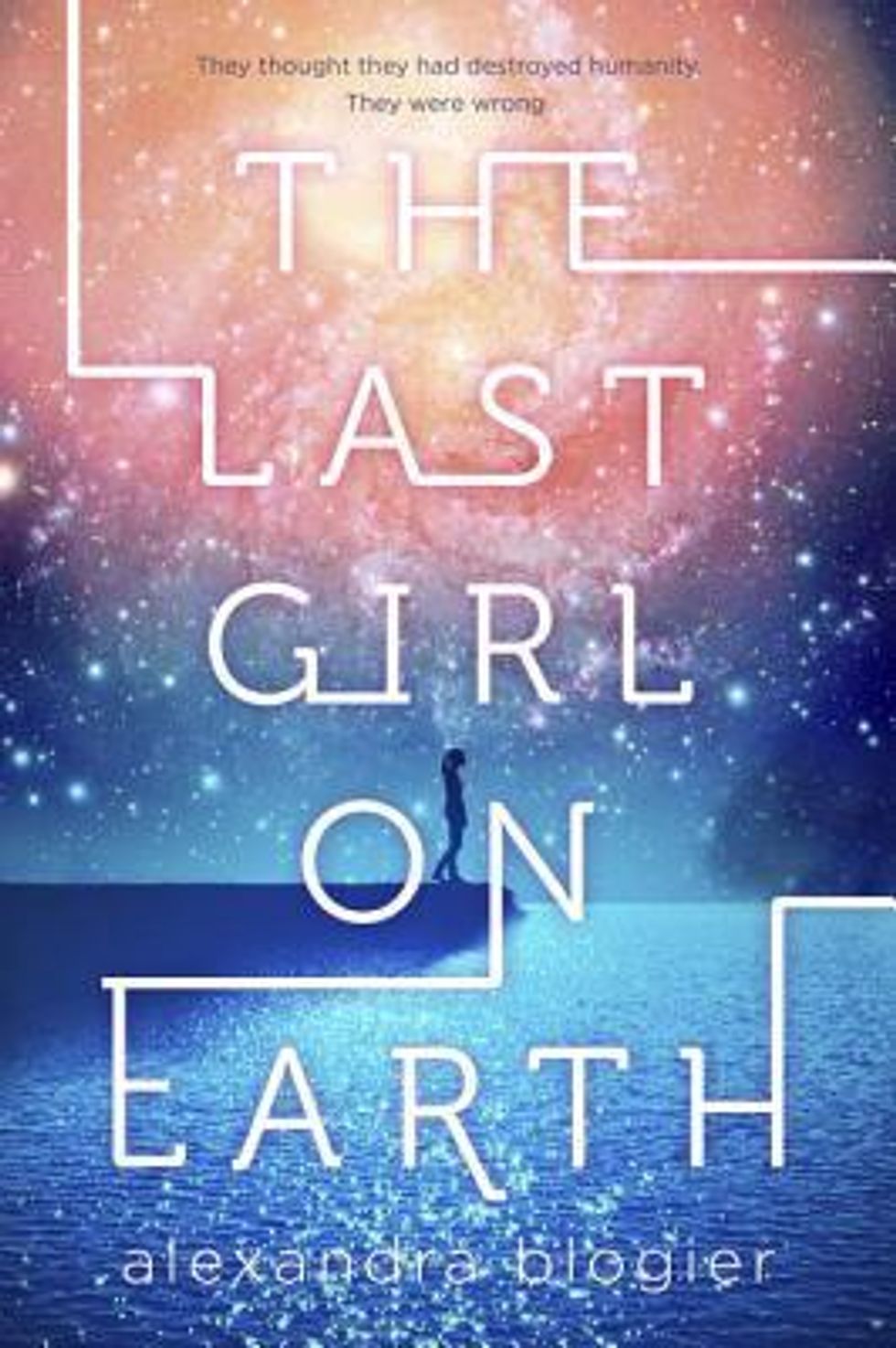 21. Say You'll Remember Me by Katie McGarry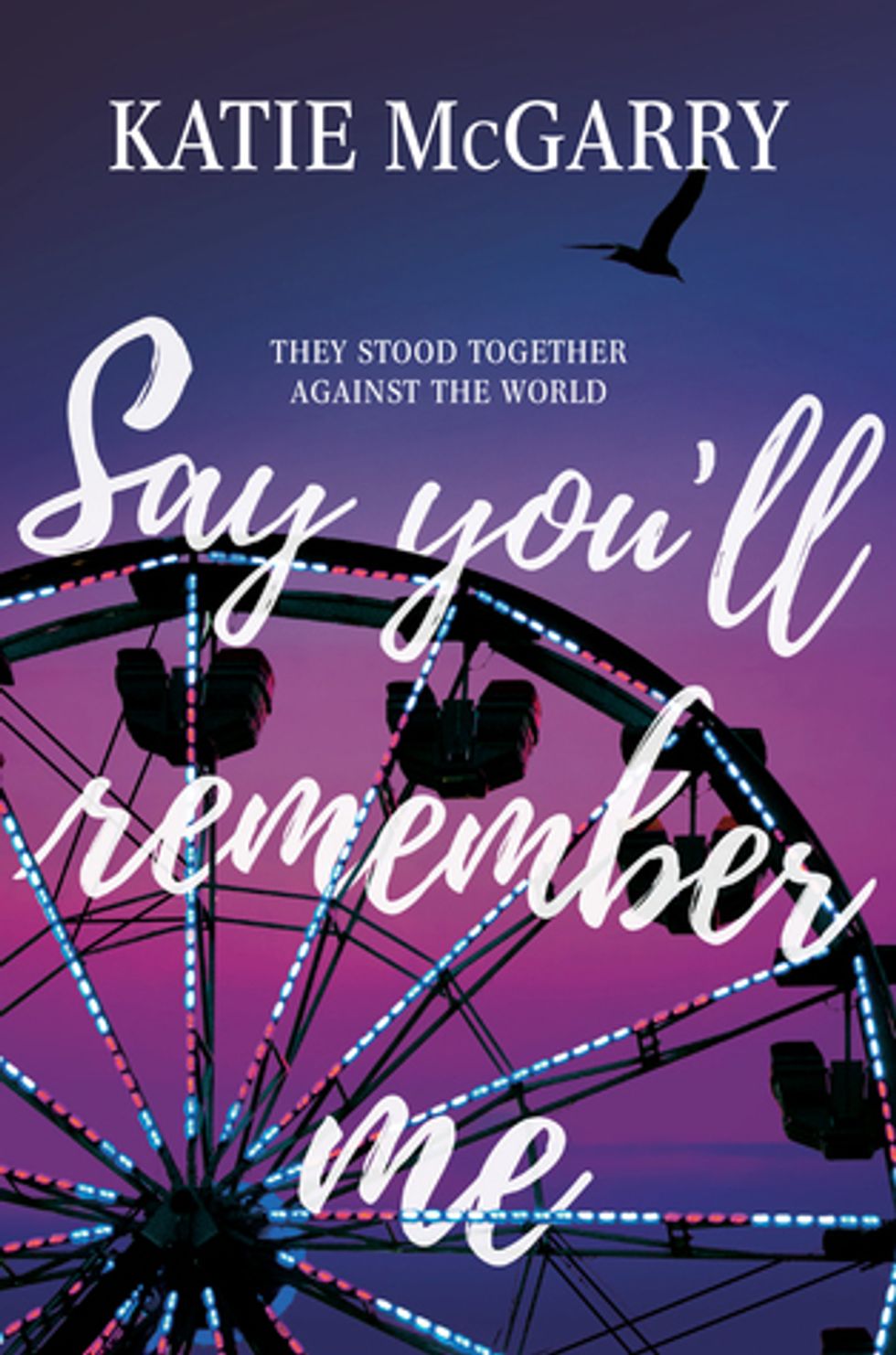 22. The Upside of Falling Down by Rebekah Crane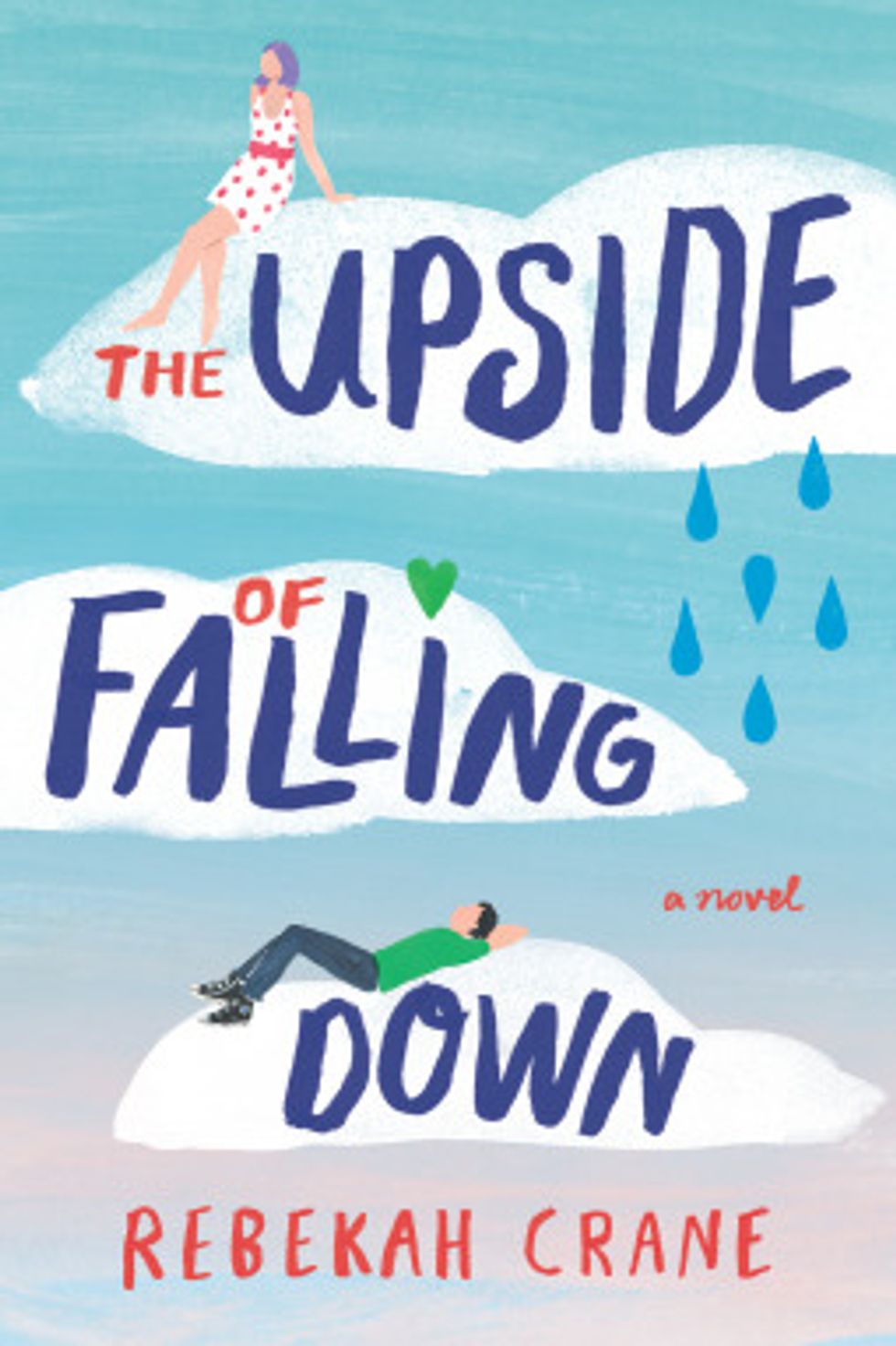 There is a giveaway going on for this book on Goodreads that ends on January 29th, 2018. Enter now for a chance to win!

23. Busted by Gina Ciocca