The 2016 Summer Olympics are only a few months away. While the games begin on August 5, 2016, we all know that the athletes have already been training for months and even years. Rio de Janeiro represents a dream come true for most of these athletes, and it holds the potential for more dreams to come become reality. One of the events in the summer Olympics is, of course, the marathon. The 26.2 mile course will be run by the women on August 14, followed by the men on August 21. Now let's take a look at the six men and women who will be representing the United States of America in the marathon at the 2016 Olympic games.
Ladies first!
1. Amy Cragg (2:28:20)
32-year old Amy Cragg came in first place at the
Olympic marathon trials.She competes for the Bowerman Track Club. She has competed for the United States before at the Olympics, but not in the marathon. She competed in the 10,000m at the 2012 London Olympics coming in at 11th place. Since her last Olympics, Amy has been married to fellow Olympian, Alistair Cragg, who competed for Ireland. This year she dominated the women's trails, a great comeback from her disappointing 2012 trials, where she came in fourth, one spot away from making Team USA. While Amy came in first at the Olympic trials this year, it is not her best time on the marathon. She came in over a minute slower than her PR at 2:27:03.
2. Desiree Linden (2:28:54)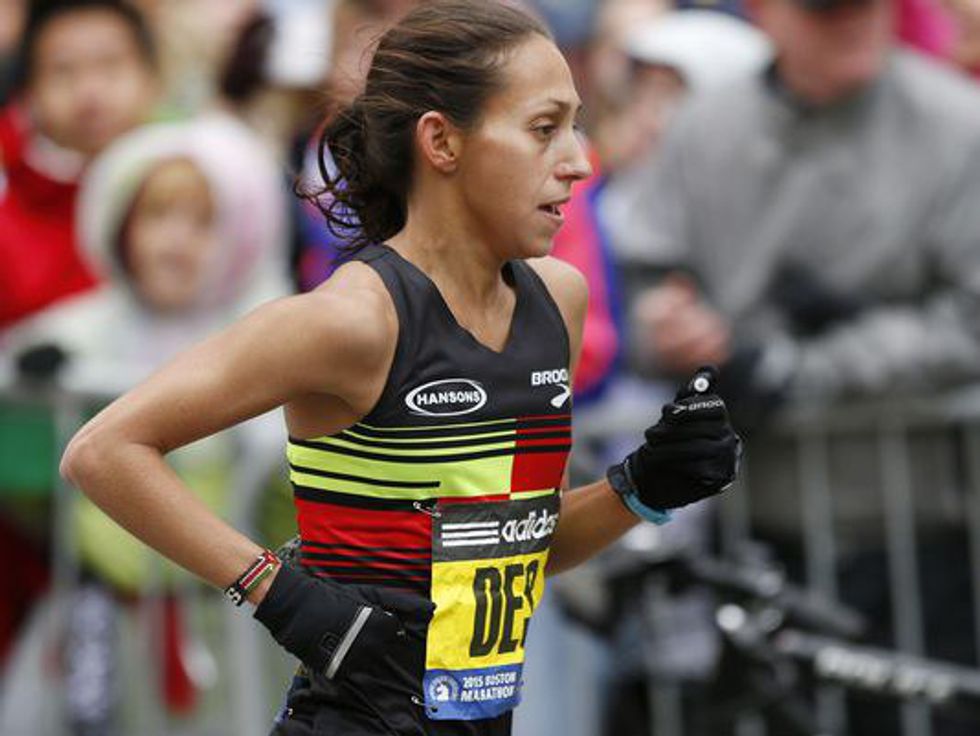 Desiree Linden is also 32 years old. She currently competes for the Hanson-Brooks Distance Project. Linden is the group's first female Olympian. The 2016 Olympics will be her second chance to compete for the United States in the marathon. In her first Olympics (London 2012), Linden suffered from a stress fracture in her femur and dropped out of the Olympic race after a few miles. Since then, Linden has recovered and spent time training in Kenya. Like Cragg, this 2016 trial victory is not her best with her PR being 2:22:38.
3. Shalane Flanagan (2:29:19)
34 year-old Flanagan is not new to the world of elite marathon racing. She has won multiple titles in her career and along with it, a huge fan base. In 2014 at the Berlin Marathon, she became the second fastest American woman in history with a finishing time of 2:21:14. Then again at the 2014 Boston Marathon she was named the fastest American woman in the race's history with a finishing time of 2:22:02. She has competed in three Olympic games. In 2008, she won a bronze medal for the 10,000m. In this year's Olympic trials, Flanagan suffered from dehydration but still managed to get a spot on the United States team.
Now for the guys...
1. Galen Rupp (2:11:12)
Believe it or not, the 2016 Olympic marathon trials was the first Marathon race Rupp has competed in. He came in a full minute faster than his closest competitor. Not too bad to finish in first place in your first race! Wow! But this will not be Rupp's first Olympic competition. He has formerly competed in the 10,000m at the 2012 Olympic Games, winning the silver medal.
2. Meb Keflezighi (2:12:20)
Meb Keflezighi is basically a legend already. He is a marathon veteran and father of three daughters. He was won multiple titles including records and Olympic medals. This second place finish secures his spot on his fourth Olympic Team. In August at the Olympic Games, he will be the oldest United States Olympic runner in history at 41 years old.
3. Jared Ward (2:13:00)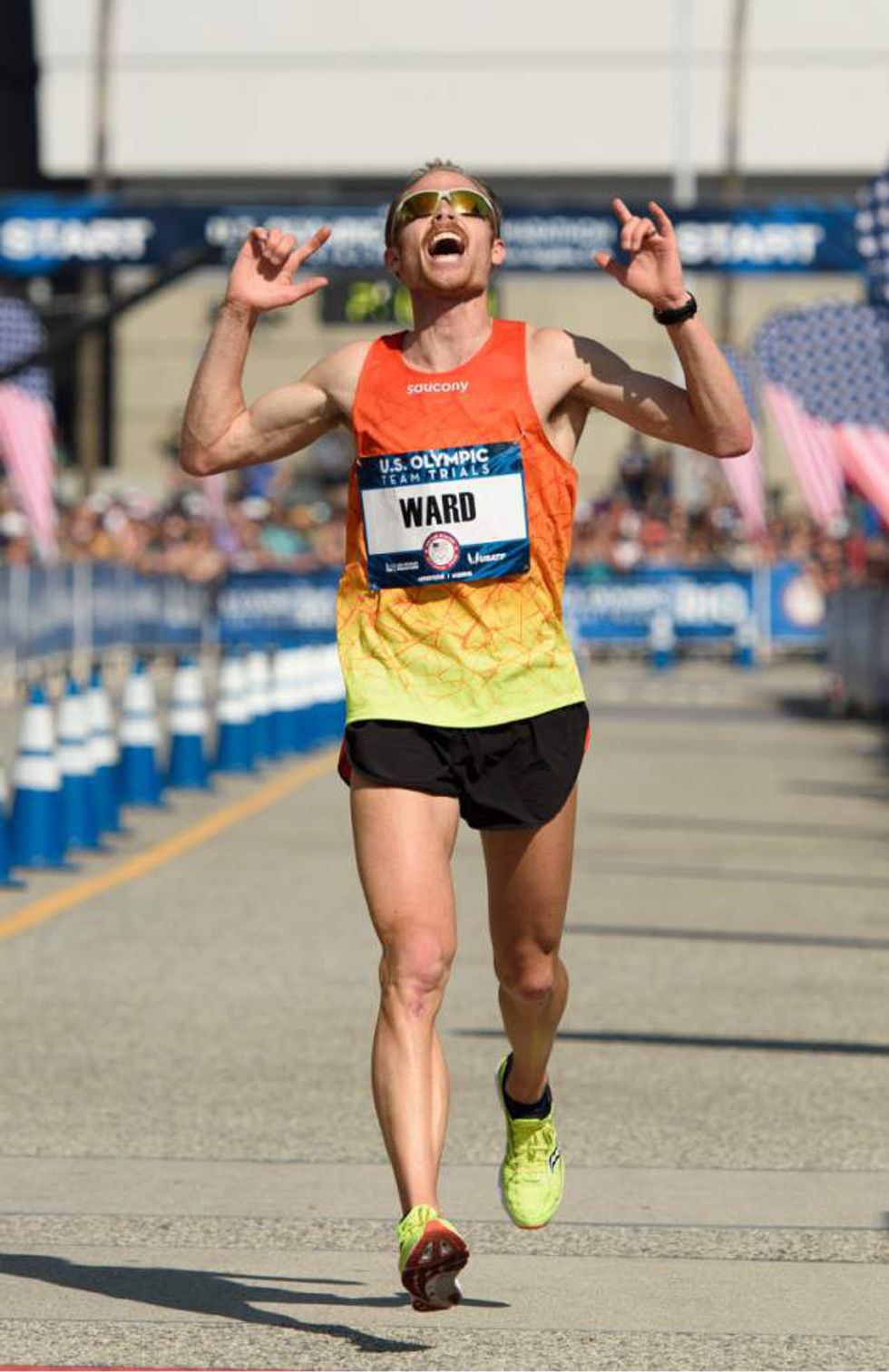 Ward has won multiple races over the years, but he is still relatively new to the marathon with the 2016 marathon trials being his third. According to Ward, his success in this race was partly due to his training sessions wearing full sweats to prepare for running the heat on actual race day. Another cool fact about Ward- he has a master's degree in statistics!
Welcome the 2016 United States Marathon Team! We cannot wait to cheer you on in August!