The mid summer classic is always a fun time for the players and the fans as well. It is a great time to get away from playing league games and to play against other fan voted players. There are a lot of details to discuss heading into this one including lineups, venue, fan voting and other factors.
Venue- Petco Park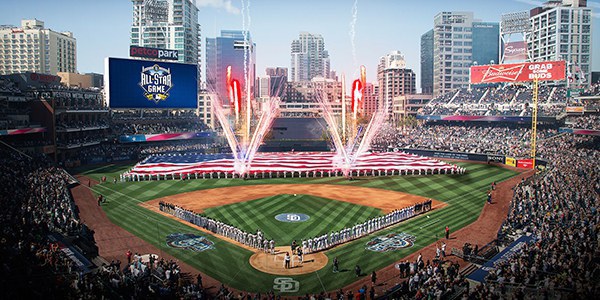 Image Source: Musco

Petco Park is a beautiful stadium located right in Downtown San Diego making it a fan favorite to watch a game at. The backdrop of tall buildings makes it an incredible venue to take in a game. They have also made a few advancements to the stadium just to enhance fan experience for the All Star Game this year.
A.L. Starters

Image Source: Bleacher Report
Once again, Mike Trout will be headlining the American League in what could be his best season yet. 4 members of the Red Sox cracked the starting lineup. Big Papi will DH in what will be his last All Star Game. Jackie Bradley Jr. has put together an incredible comeback and will be starting in the outfield. Another notable is Jose Altuve who will be at 2B. He has had an incredible season and his average has been fluctuating around .350 for awhile now. Some of the notable pitchers include Marco Estrada of the Blue Jays, Cole Hamels of the Rangers, Corey Kluber of the Indians, and Chris Sale of the White Sox.
N.L. Starters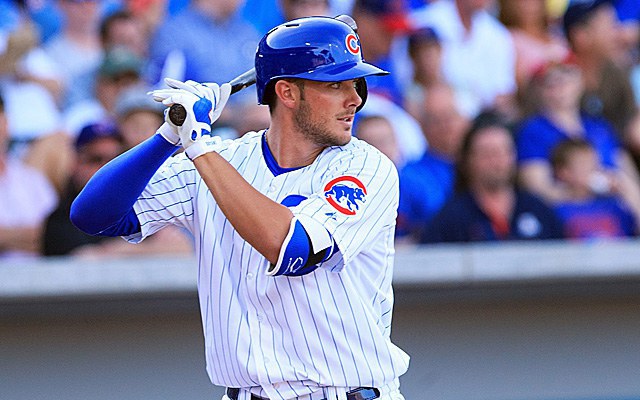 Image Source: CBS Sports
Well you already know the story about how the fans voted the N.L. lineup. The Chicago Cubs will man the entire infield and while they may not all deserve to start, that is how the fans voted them. So shoutout to Chicago fans for getting your boys in. Bryce Harper has had an up and down season but he will be starting in the outfield regardless. Buster Posey will be catching as he has once again put up great numbers up to this far. The pitchers are predictable as well. Arrieta, Bumgarner, and Kershaw are just a few highlights on the pitching staff for the national league. One story among the N.L. reserves is Paul Goldschmidt. Goldy slumped throughout a lot of the first half but really picked it up heading into mid season and was still able to make the All Star game roster.
Many are outraged about this Cubs infield situation but you have to remember that this is a fan voted process. Fans have the power to vote and there is no reason to be mad towards Major League Baseball. I'm looking forward to a great game and I hope you are too!