One of my favorite series, Harry Potter, celebrated its 20th anniversary on June 26th, 2017. To celebrate the magic of the series, the U.K. is delivering a Harry Potter exhibition to NYC next October. The display "Harry Potter: A History of Magic" will allow fans to come together and get their first glimpse of many rare artifacts from the Harry Potter world, including J.K. Rowling's original draft of the series. Fans will also be able to explore all the subjects that are offered at Hogwarts (and they won't cost you your tuition).
Tickets will be allocated to the members of the New York Historical Society for free, beginning on February 14th. Tickets will be available to the general public in April. Here's to hoping I'm not tied up with anything important when this happens!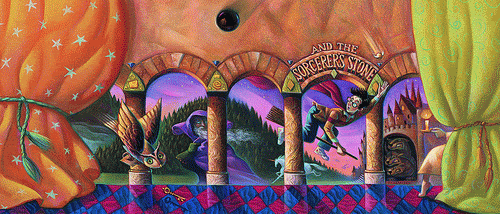 Plus if you didn't already know as a Potterhead, the first two books in the HP series will also be receiving a Hogwarts house theme makeover. The books will be released in four colors by Bloomsbury (and yes, of course, I want a blue edition), for Potterheads to celebrate their house colors.
To put a cherry on top of all of this, HP illustrated editions were also introduced last year by Bloomsbury. The series is now up to Book 3, and more are on the way every October until Book 7. There's also a Kindle edition to accompany the avid reader on their journey. Might I add, the pictures in the Kindle edition actually MOVE!
With this exciting news in mind, I wanted to highlight some of my favorite scenes from the movies to commemorate the Harry Potter series.
1. When Hermione tried her best to educate Ron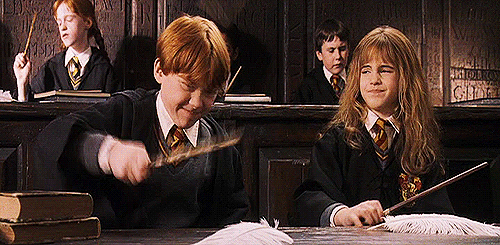 "It's LeviOsa. Not LeviosA."
2. The look on Malfoy's face when there was a troll in the dungeon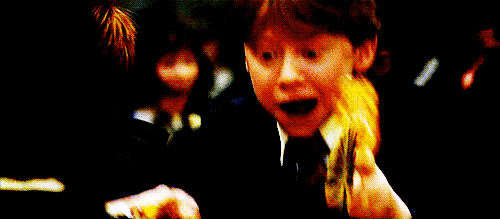 How can someone in cahoots with the DARK LORD be afraid of a troll? To this day that still stumbles me.
3. When Dobby stood up for Harry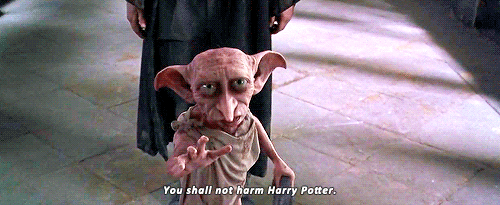 #FreeDobby. He fought valiantly alongside our heroes as long as he could.
4. When Harry got a Christmas present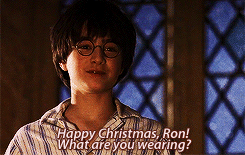 PS. Molly Weasley is honestly a great mom.
5. When Ron was confused about Hermione's priorities
"We could all have been killed- or worse, expelled." Hey, I wouldn't want to get expelled either, if I went to Hogwarts.
6. When Dumbledore imparted some wisdom on our little minds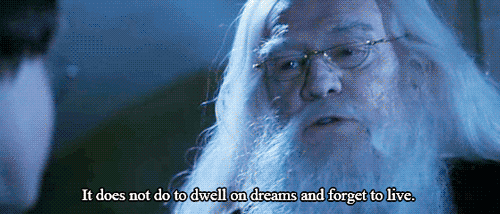 This was by far one of the MOST important lines to me growing up, to the point where I had this engraved on my iPod (hey remember those?).
7. And how can we forget Snape...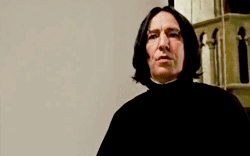 We would have turned to page 394 sooner had we known your intention!
Of course, there are many more moments that were memorable. There are far too many to account for on this platform, but these are just a few quick ones. They will always stay with us. Always.