As we all know, recently Donald Trump has been elected to be the 45th president of the United States. A lot of controversy has broken out because the results of this election. Half of America is struggling to understand the situation at hand as they are fearful and shocked with the end results. This election has been without a doubt a very unsettling, but many were not prepared for Trump to receive the title as president. Over that past few days, cities all over the country are full of sadness and sorrow as they are still trying to process what is reality. Others have taken a stand and have made their voices heard through protest that have taken place on college campuses as well as through the busy city streets.
Here are some celebrity reactions to the elections results, many are just as shocked and surprised as us.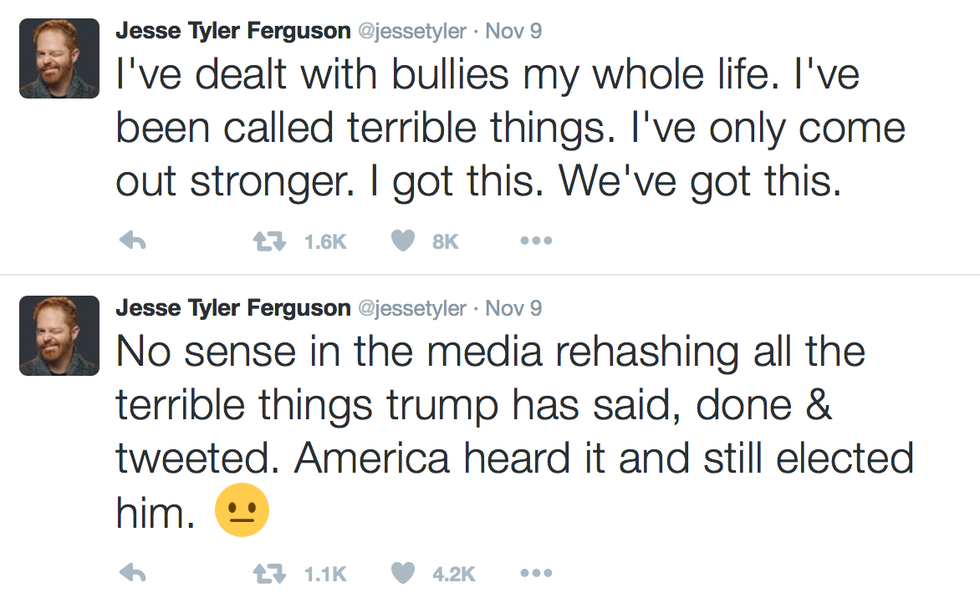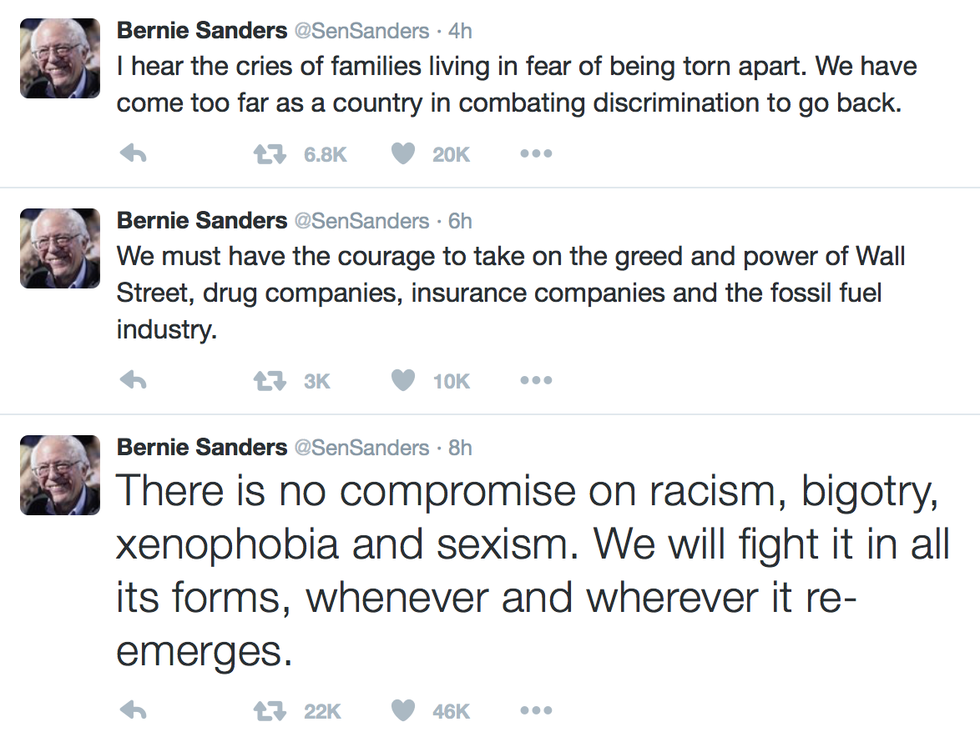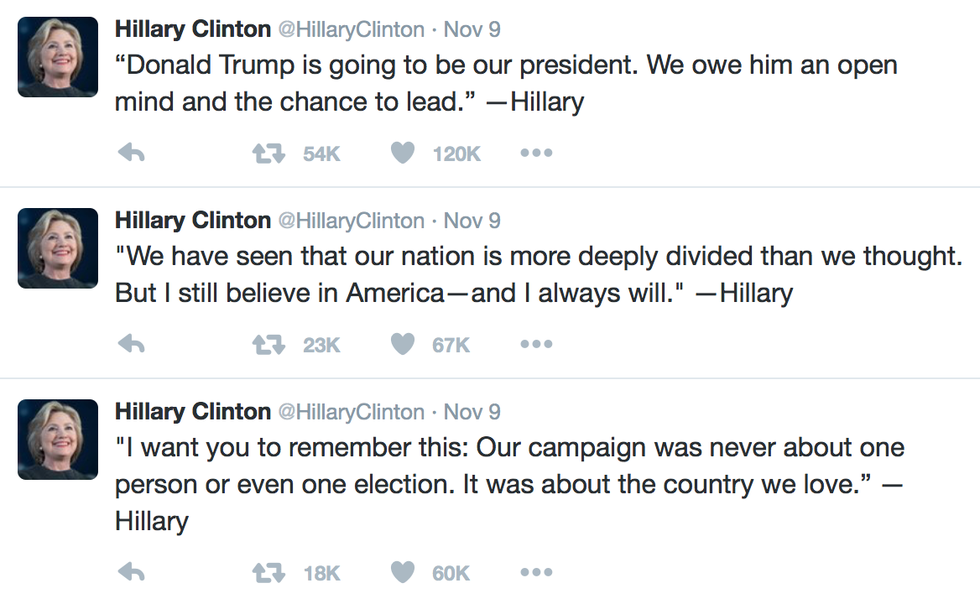 And from the man himself...