I love a good nostalgia film. "Stand by Me." "Goonies." "It." "Stranger Things." (I know it's not a film, but still). They all have several things in common: bikes getting left in the middle of the road, chasing after monsters or treasure, going on an adventure where they return older and wiser than they were before.
Take the film "Super 8". Anyone who knows me knows that this is in my top three of favorite movies, next to "Pride and Prejudice" with Keira Knightly and Tim Burton's "A Nightmare Before Christmas". Why do I love this movie, you may ask? It gets me in the "feels", as the young ones like to call it. (Honestly, I feel like a middle-aged woman sometimes.)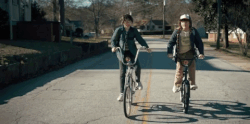 I want to ride my bike down the middle of the road.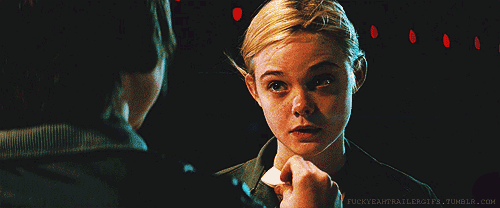 I want to make movies with my friends in the middle of the night.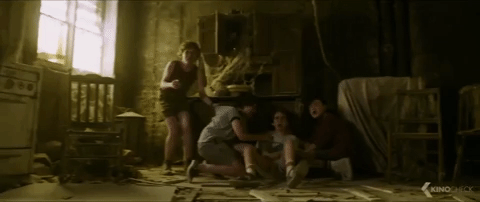 I want to chase after an alien that is terrorizing the town.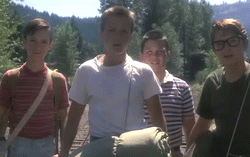 I want an '80s summer.
I'm ready to do some monster-hunting in Summer 2018. As soon as I get back from my mission trip to Thailand and Cambodia. And as soon as I find a job that will help pay for my last(ish) year in school. And as soon as I figure out what I want to do with my Theater Performance degree
See, summers have transformed from a time of freedom and adventure into a three-month period of worrying if I can make enough money to pay for the next semester. Adult life, you have finagled your way into my childhood, and I'm not sure how I feel about you yet. Like you or not, though, I'm stuck with you for the rest of my life.
Here's the thing: our entire lives won't be like the kids' summer on "Super 8". It won't be like the summer of "Stand by Me" or like the summer of "It". Okay, maybe none of us want that sort of adventure; clowns aren't exactly my idea of a fun time.
The point is that life won't be like the movies because movies highlight the excitement; not every part of our lives was meant to be exciting. I have never thought that filing taxes was equivalent to fending off dragons in my backyard, and no one told me it had to be. There will be lots of unexciting adventures.
But, it makes the exciting parts more worthwhile.
Maybe I won't get the opportunity to draw chalk-towns in my cul-de-sac like I did 10 years ago, but I will get the opportunity to share the love of Jesus with the people of Cambodia and Thailand for two weeks in May. This is my new adventure. Yes, it doesn't look the same as the movies, but it's my own film. The types of adventures we embark on change depending on the seasons of life that we inhabit. So, find those adventures no matter where you are.
You can fight those monsters while paying for school. You can leave your bike in the middle of the road on your way to work.
Actually, scratch that. I worked hard to pay for my bike, and I will not risk it getting run over by a car. Screw those fantastic movie shots; I'm going to lock my bike up like a responsible human being.