We all know the mom friend of the group. She texts to make sure you make it home safely, always has a water bottle for you, and probably is far more comfortable hitting the sack at 10 p.m. than going out and drinking.
Well, step aside, mom friend. There's a new cool parent in town and it's me: The dad friend.
1. You make dad jokes constantly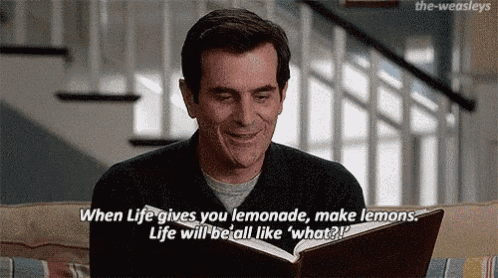 *Leaving your apartment with your friends to go downtown* "Got your wallet? Got your phone? Got your head? HA!"
2. You offer to eat everyone's unfinished food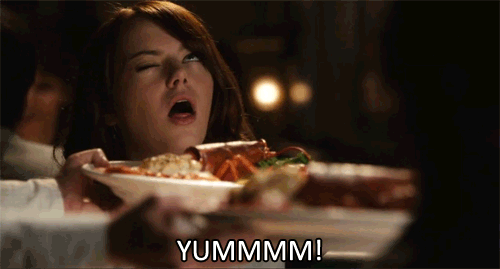 If you see a slice of pizza just lingering on your friend's plate, untouched, you will offer to eat it.
3. You know at least 2 "dad tasks" and your friends request your help with them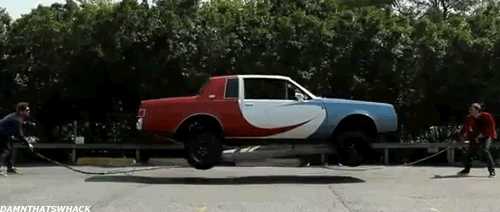 Car needs to be jumped? Who you gonna call? DAD FRIEND.
4. If you've been to the area literally once, you will go rogue with no GPS
"Let's just go without the GPS. I'm sure we'll find it, my parents drove through here 7-8 years ago on the way to vacation."
5. You read the newspaper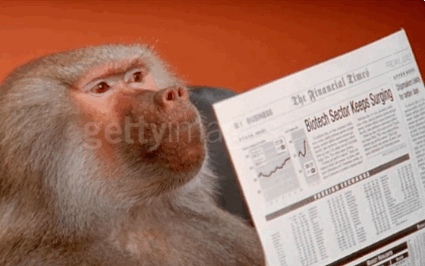 You can certainly enjoy news digitally, but you appreciate a publication with your sports and your obituaries in the same place.
6. You nap wherever, whenever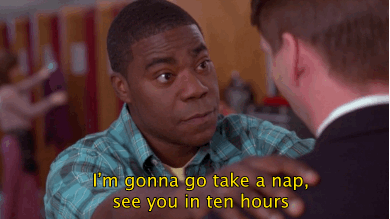 Being found napping in a recliner at 2 o'clock in the afternoon? Total dad move.
7. You have never ordered a salad in your life
And your excuse is probably something to the effect of, "Well, we're all going to die anyway."
8. You are a huge fan of at least one sports team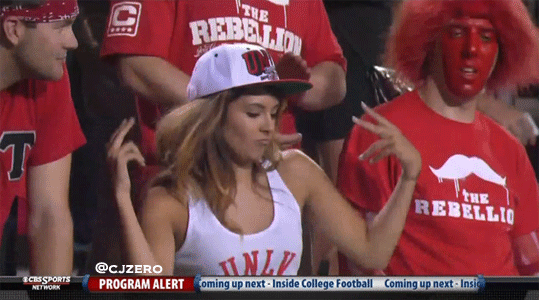 You've got the apparel and you actually watch their games and follow their season.
9. You have a hard time keeping up with the "teen lingo"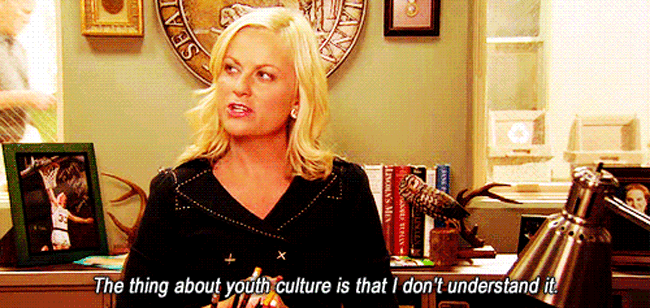 You find yourself checking out a lot of vocabulary on UrbanDictionary.
10. ...You call it "teen lingo"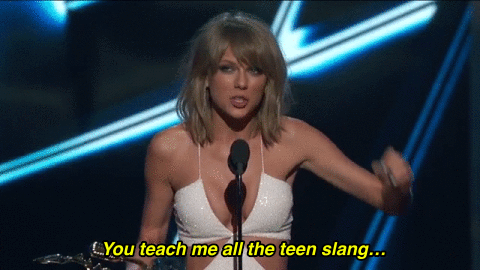 Though you may be a few years past being a teen, you still refer to "those teens" (or those whippersnappers, for our grandfather friends) as if it was at least a decade ago.
11. You are very huggable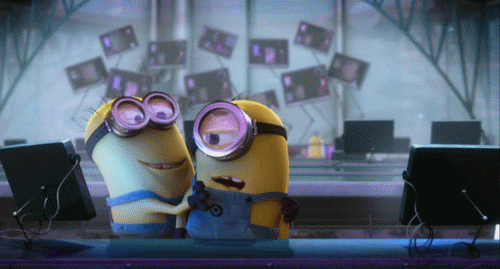 Everybody raves about your hugs, but only a select few get to enjoy them.
12. You think you're a great dancer. Nobody else thinks that.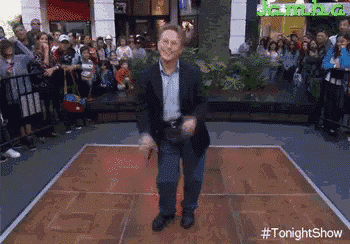 If anyone ever said, "Hey, you're a good dancer!" your first response would be, "No, I'm *insert name here*" and then say "I know!"
13. Everything you look forward to revolves around food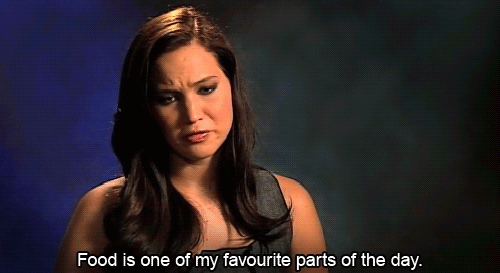 "Can't wait to go watch this movie! Going to get some candy and popcorn."
"Can't wait to go visit grandma! They're going to order pizza!"
"Can't wait to go to the BMV! It's right next to a McDonald's!"
14. You vet your friends' boyfriends and threaten them if they do wrong by you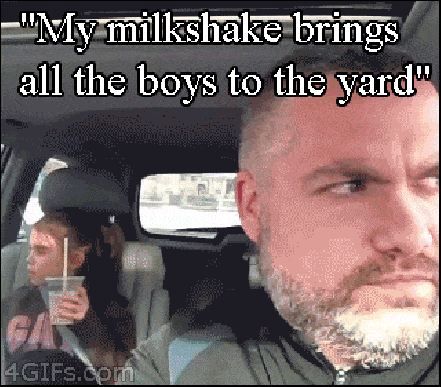 You're about one kid and a "Dads Against Daughters Dating" shirt away from holding a rifle in some prom pictures.
15. You are more of an, "Eh, let's just see what happens," kind of person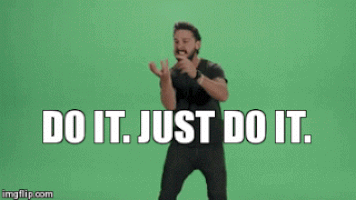 Boo to the mom friends who try to "protect your safety. "I think its a great idea for you, 14 shots in, to jump up on the bar and perform a dance number.
16. A lot of people don't get your dry sense of humor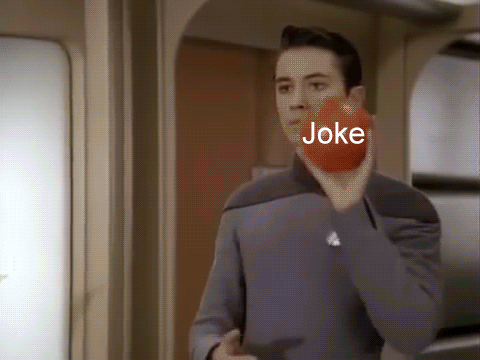 You try your best, but sometimes your hilarious jokes don't land. Oh well, the people whose opinions you actually care about will get them.
17. The passenger seat in your car is more than likely not clean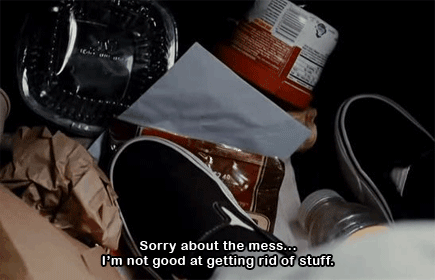 Old receipts, cups and various garbage probably litter the passenger seat floor. Your friends are used to a little crunch under their feet when they get in.
18. Your perfect footwear is either a plain sandal or a closed toe tennis shoe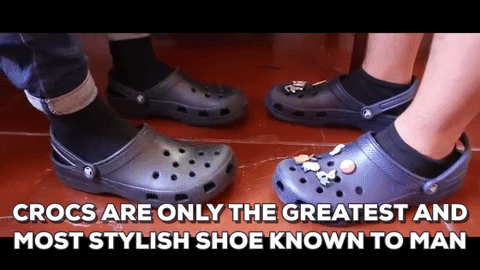 Heels = hell. Give me a pair of Crocs and I'll be fine.
19. You don't always tell the people you love that you love them, but you always show it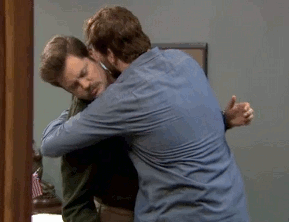 Your friend-ing style may be more based in tough love, but dads have been doing it for decades so clearly it works.