We all need a good cry every once in a while. This is not necessarily a bad thing. Sometimes you're just in the mood to shed a few tears and eat a carton of Ben and Jerry's even though there's nothing going wrong in your life. Other times, everything's turning to sh*it and you need something to relate to. These 18 tear-jerking movies are perfect for when you just need a good cry.
1. A Walk To Remember (2002)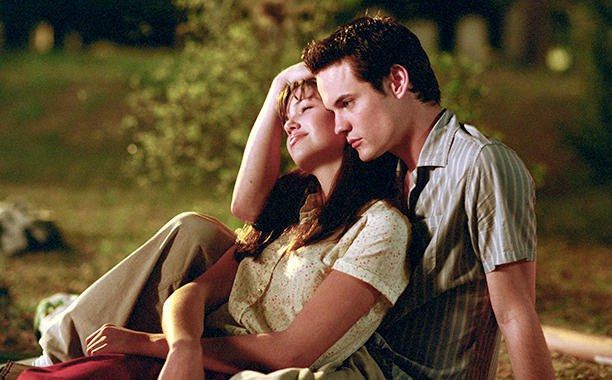 The classic story of a good girl falling for a bad boy takes a twist when the health of one of them takes a turn for the worse. Guaranteed to make you ugly-cry.
2. The Last Song (2010)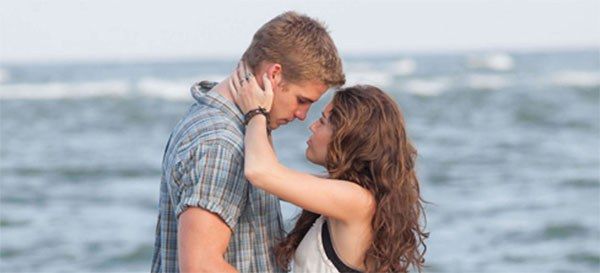 Back in Miley Cyrus's prime, she plays a teenage girl who finds herself miserable when living with her brother and father for a summer. Not before long, she falls for a guy who helps her through when tragedy strikes her family.
3. Miracles From Heaven (2016)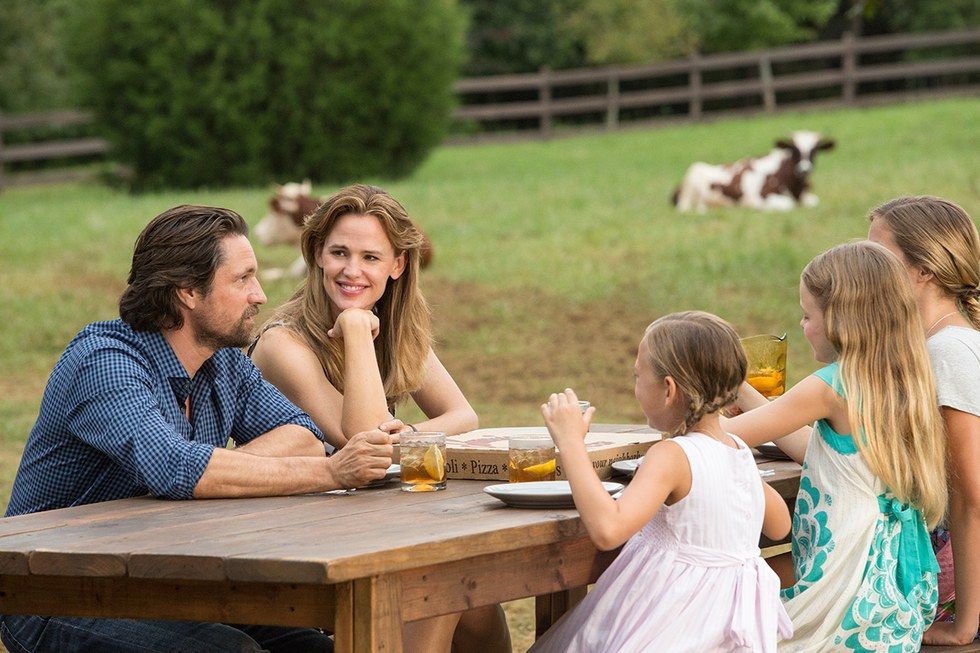 After a young girl is diagnosed with a terminal illness, this movie follows the family through their heart-breaking journey, which takes a turn when she falls from a tree one day. Based on a true story, which just makes you cry harder.
4. Remember Me (2010)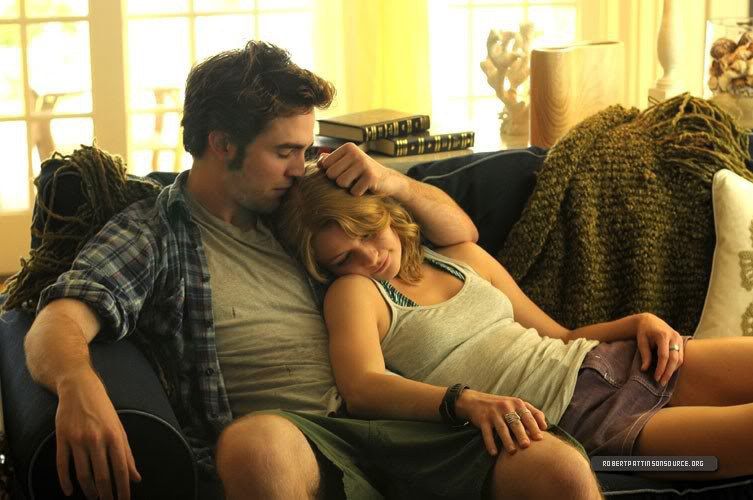 Troubled bad boy Tyler (Robert Pattinson) falls for a good girl who starts to change him. However, his relationship with his dad is rocky and challenges continue to threaten his happiness.
5. The Titanic (1997)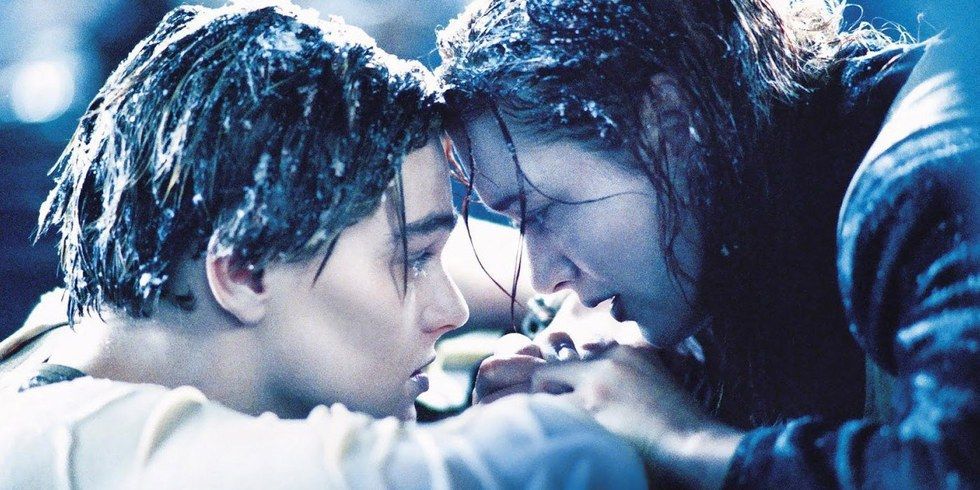 This classic story of Jack and Rose's forbidden love will have you in tears from the very beginning.
6. Dear John (2010)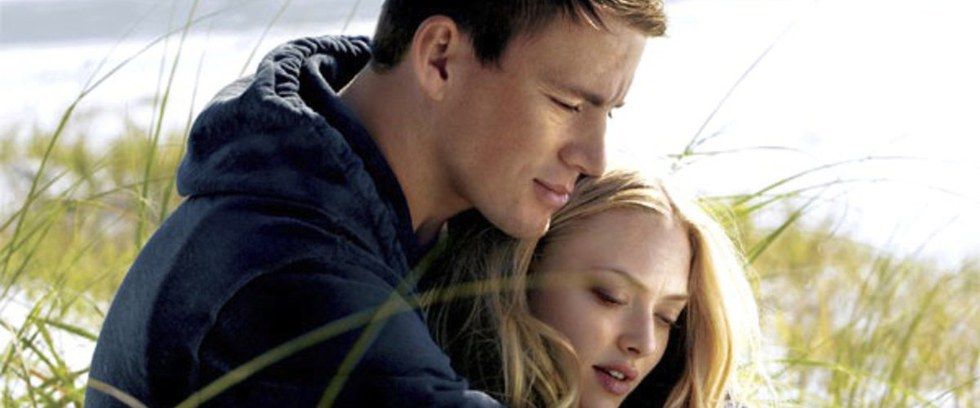 This love story between a young soldier and a college student grows increasingly difficult over his years of deployment. Follow their relationship through letter correspondence and make sure to have plenty of tissues ready.
7. Marley and Me (2008)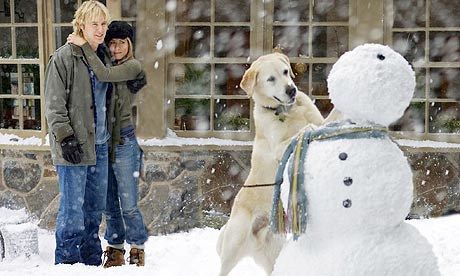 Marley the adopted dog changes a family's lives for the better. Whether you're a dog person or not, this movie will have you bawling like a baby.
8. My Girl (1991)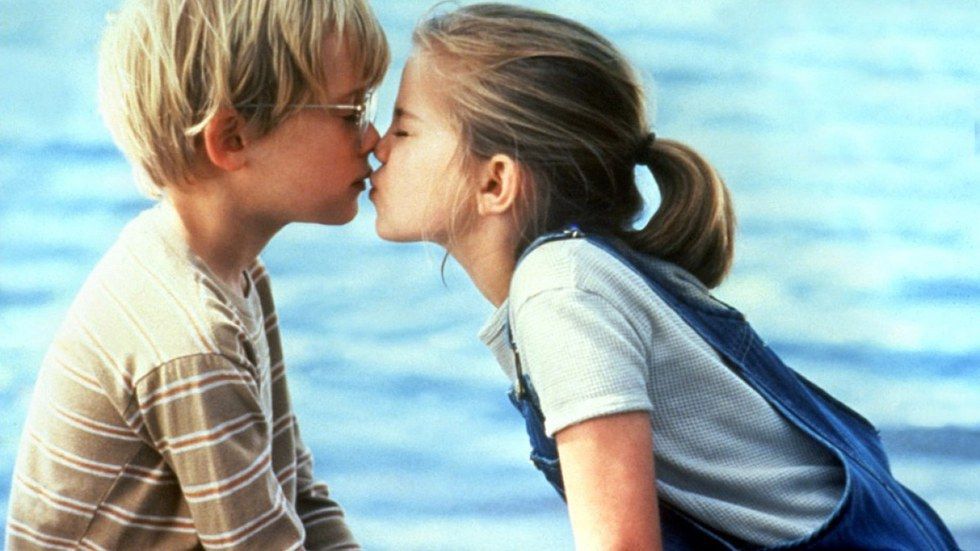 Eleven-year-old Veda Sultenfuss (Anna Chlumsky) has had a pretty tough life in her short time on earth. Her young teen years are an emotional rollercoaster, but they're made easier by her best friend, a young boy who is allergic to everything. The movie follows the growth of their friendship.
9. P.S. I Love You (2007)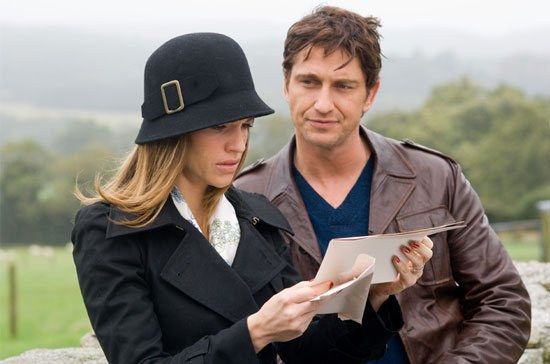 After losing her husband to an illness, Holly (Hilary Swank) begins receiving letters he had previously written to make the grieving process easier.
10. Up (2009)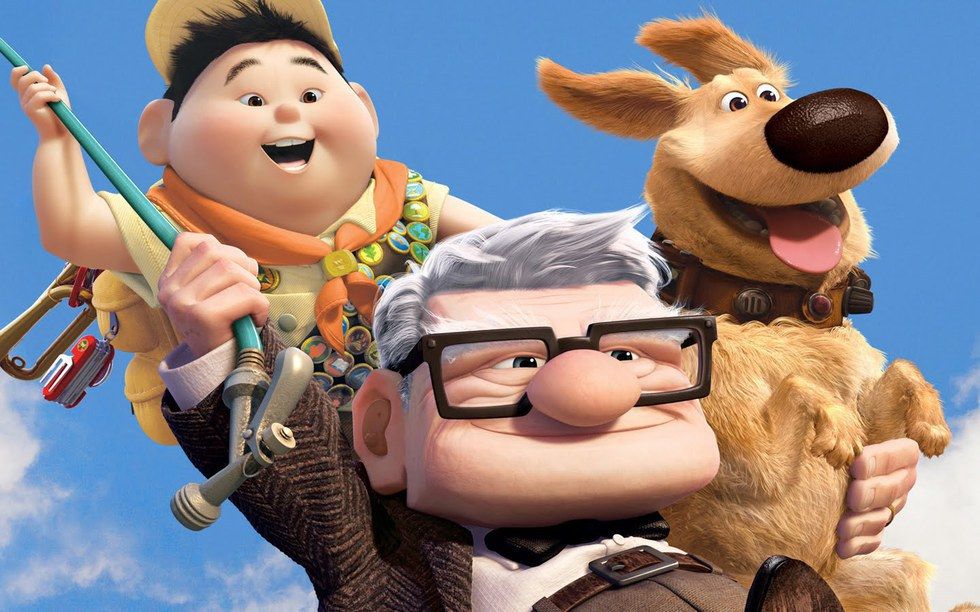 A little boy named Russell finds himself apart of a 78-year-old balloon salesman's lifelong dream of flying away with balloons tied to his house. At first, the two don't get along at all. But, as they learn more about each other, they develop a special bond.
11. The Fault In Our Stars (2014)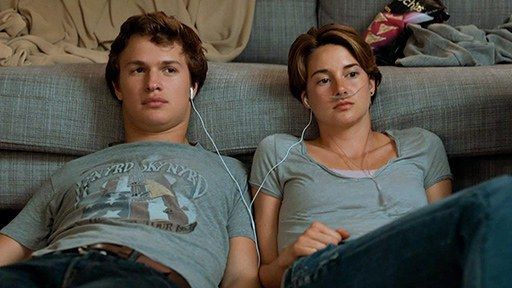 Two teens fall in love after meeting in their cancer-support group. Their relationship is fueled by an adventure they take together to meet their favorite author with the time they have left.
12. My Sisters Keeper (2009)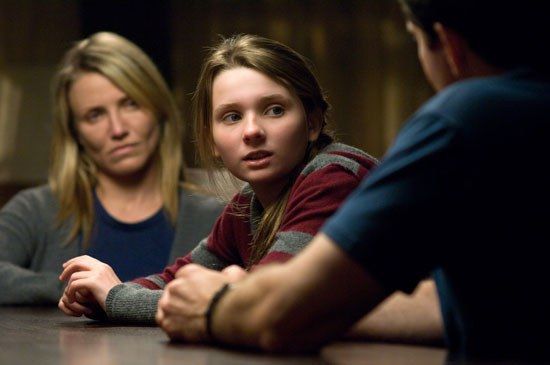 After being born solely as a means to save her sister, young Anna has given all she has to keep her alive. The selfish decision of the girls' parents has ripped the lives of their family apart and Anna reaches her breaking point.
13. We Are Marshall (2006)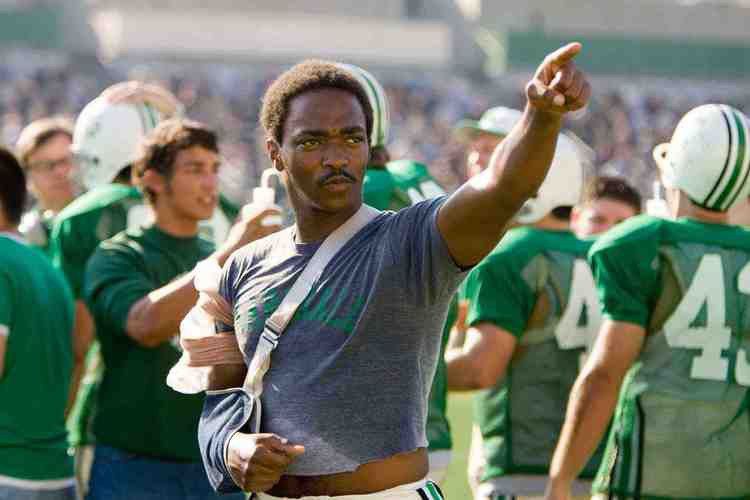 When there is fatal plane crash involving Marshall University's football team, the school and surrounding community reel from the disaster. A new coach arrives afterward with the goal of rebuilding the team and entire community.
14. Me Before You (2016)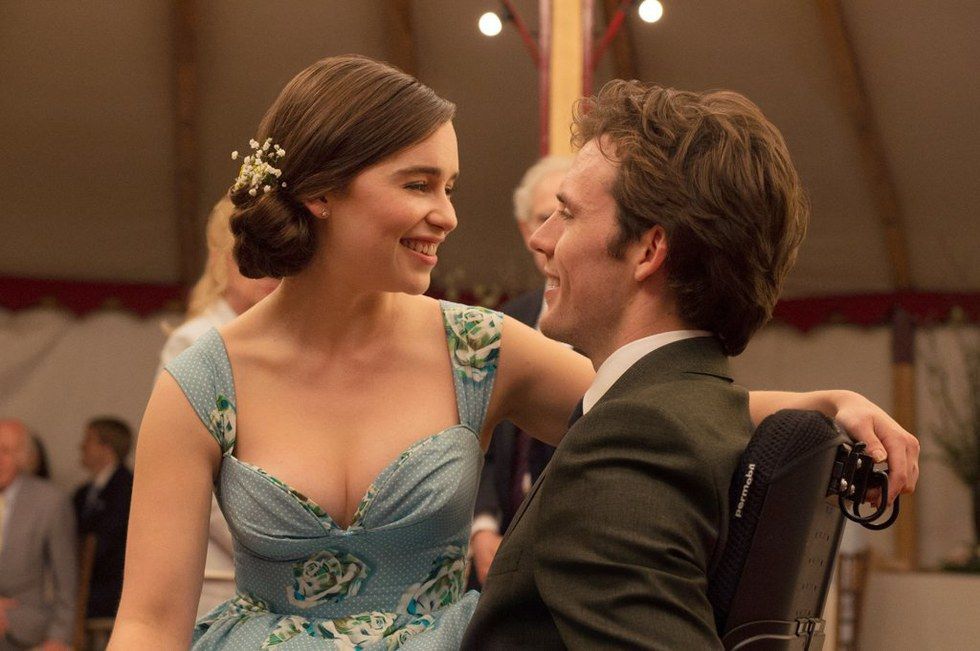 After becoming a caregiver for a paralyzed man, Louisa (Emilia Clarke) begins to fall for her patient. Their relationship develops and the two are faced with an impossible decision that teaches us a lot about love.
15. Inside Out (2015)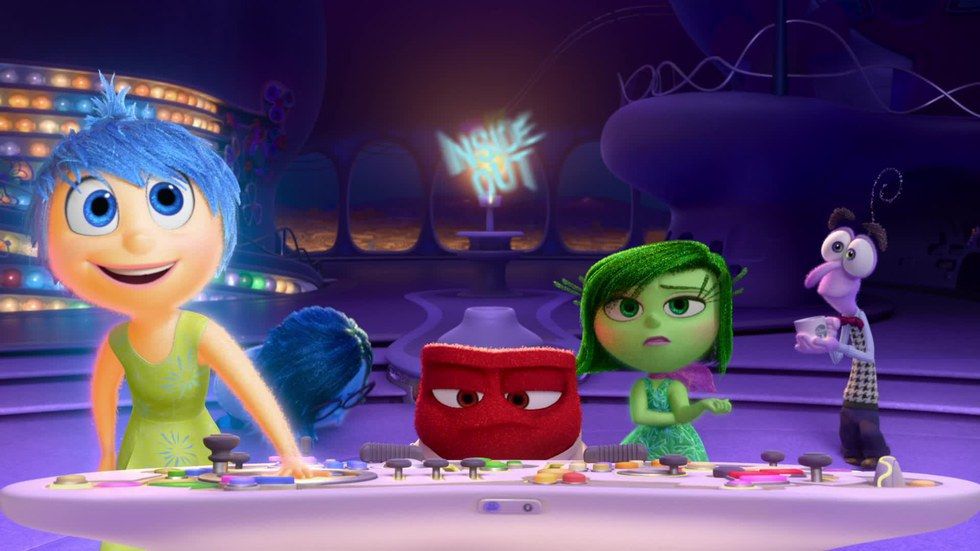 This Disney Pixar animated movie about a young girls emotions leading her through a life-changing move. This movie will make you laugh and cry, teaching you about the importance of emotions and how they interact when life gets hard.
16. The Pursuit of Happyness (2006)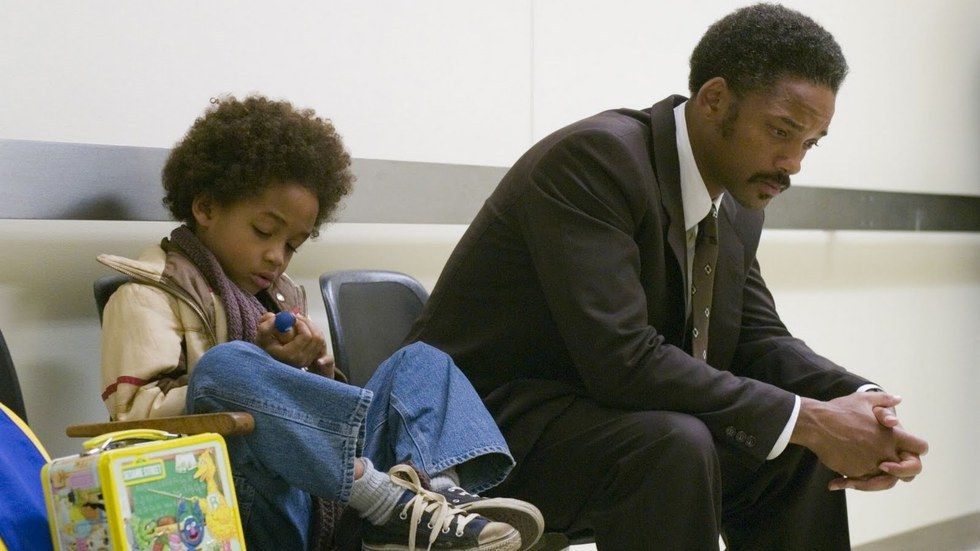 This movie follows the life of a struggling father as he tries to create a better life full of happiness and success for him and his young son.
17. The Boy In The Striped Pajamas (2008)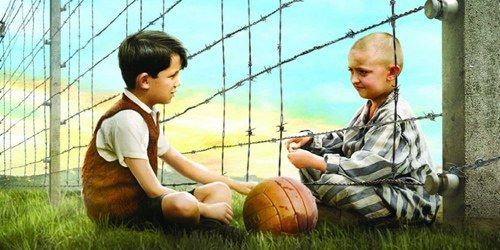 This movie follows the story of a young boy whose father has become a commandant at a concentration camp during World War II. He befriends a young Jewish boy that lives inside of the camp. This movie showcases the harsh realities of the Holocaust while highlighting the pure nature of children.
18. Southpaw (2015)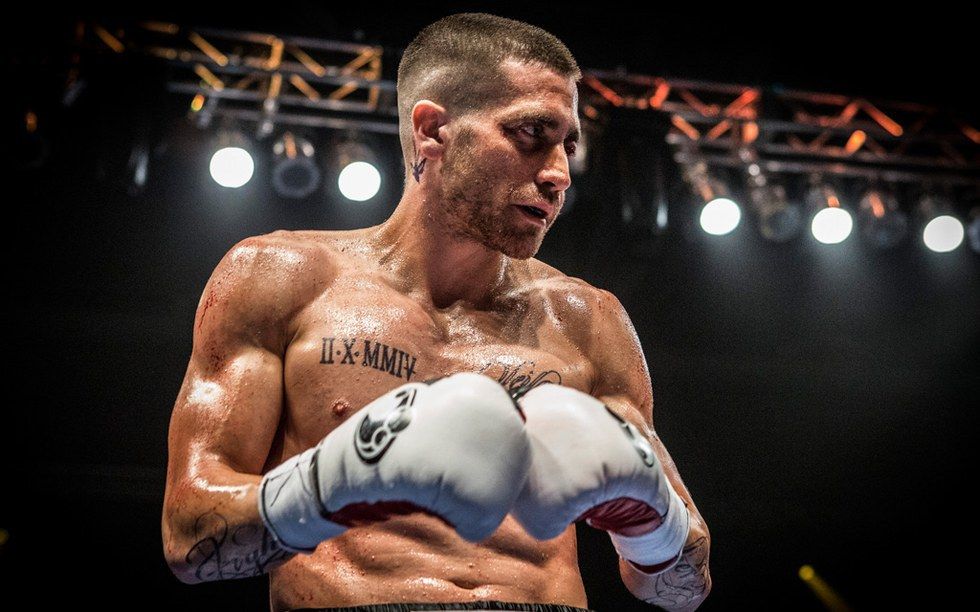 Successful boxing champion loses everything when a tragedy strikes. After hitting rock bottom, he begins working out with a former fighter who trains amateur boxers. In hopes to reclaim normalcy, he enters the fight of his life.