Twitter is a great place, and thank goodness we have people like Chrissy Teigen to make it even better. She says what we all are thinking, and has yet to send a tweet that disappoints.
1. We all love Ed, I mean who doesn't tear up to "Thinking Out Loud" when it comes on.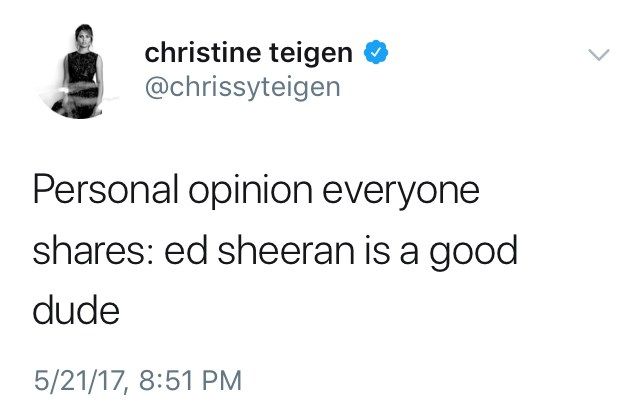 2. When Chrissy says "he" she is talking about Donald Trump, and I know many people have the same opinion on that subject.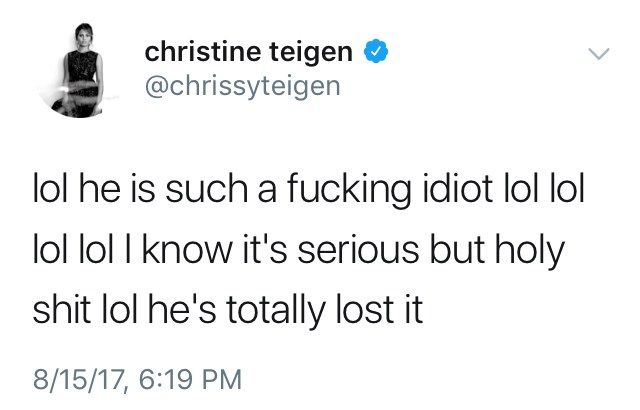 3. Yes, because who doesn't love a group of women constantly getting into petty drama and catfights for our entertainment.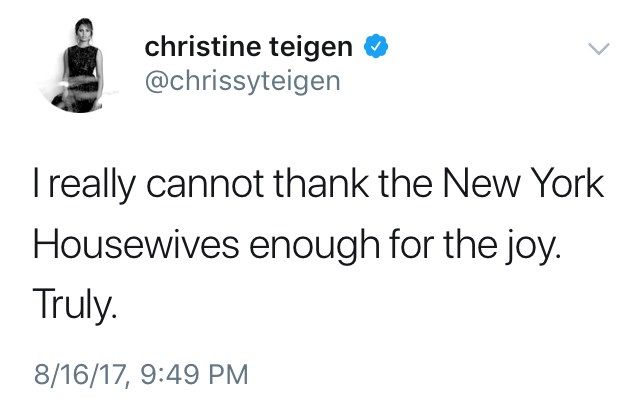 4. A thought that has come across a lot of our minds. Kids can be severely scary and are a horror movie themselves.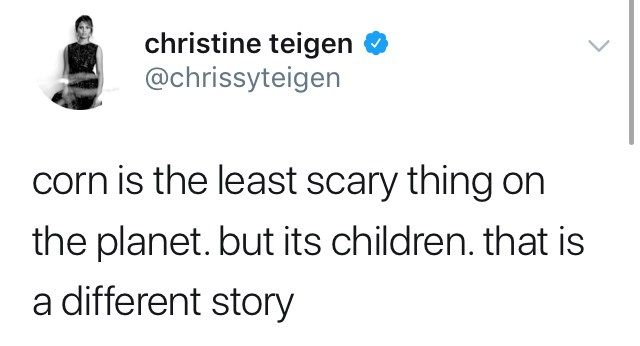 5. Because posting the 1,500 calories we are about to eat is way easier than snapshotting a perfect angle of our a*ses.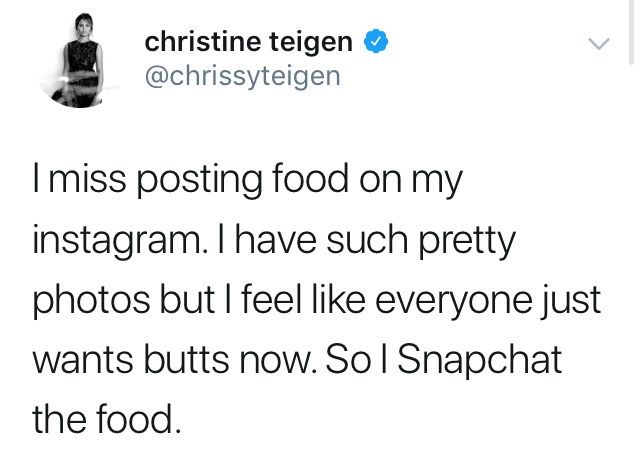 6. *Laughs out loud but also cringes on the inside because once or twice you've done this as well*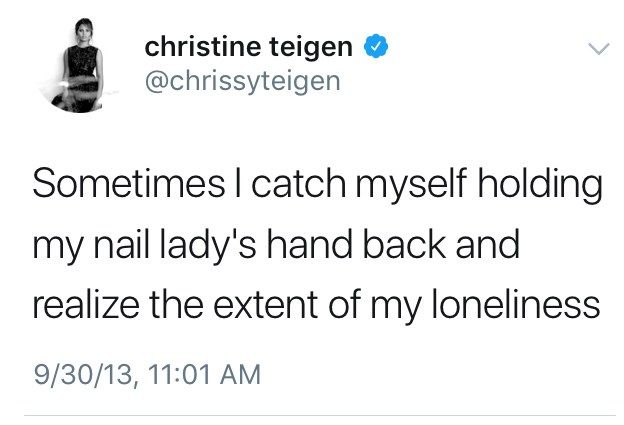 7. This tweet was for all of us introverts out there that get enjoyment over the little things like this. No people, no prob.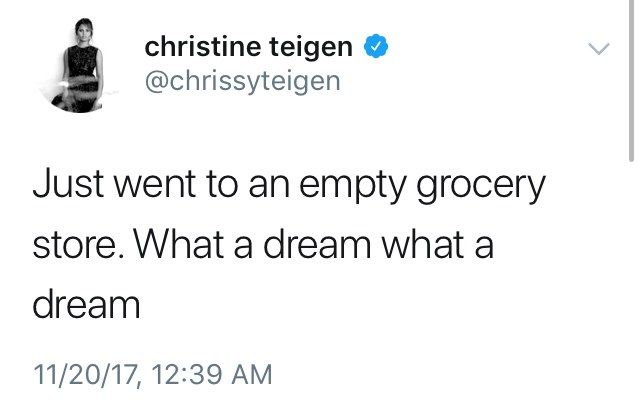 8. We just all hope she did this because she was on national television. Obviously, the green plant that brings us much joy is the 1st thing on everyone's mind.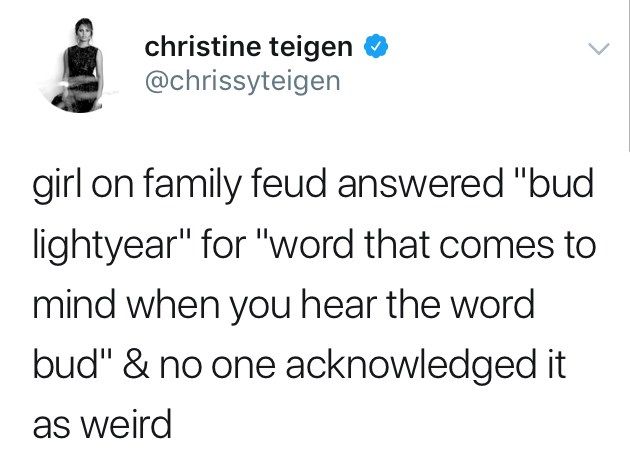 9. Everyone should know by now that carbs are and will always be the absolute best.

10. Stop interrupting me with your annoying notifications while I have important priorities like looking at funny memes or vine threads.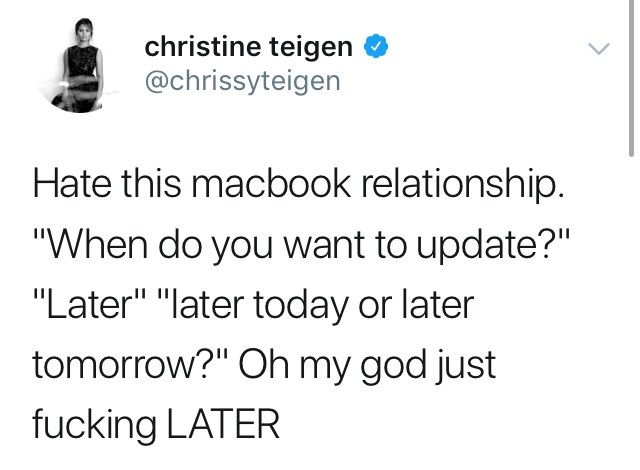 11. Honestly, who could keep that to themselves? Even K.C. Undercover couldn't contain herself.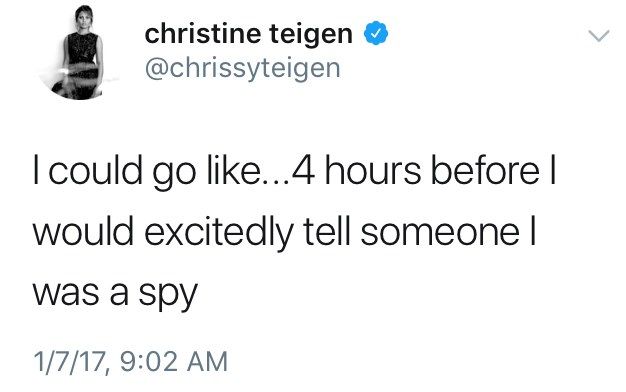 12. The 4.0 rating just isn't good enough for us. We want best passenger of the year award.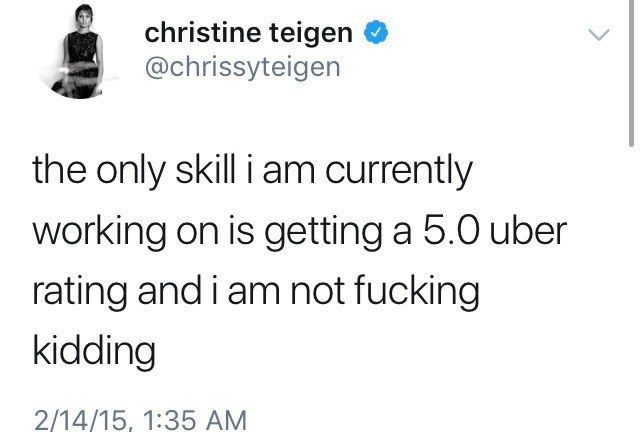 13. Another random thought among others.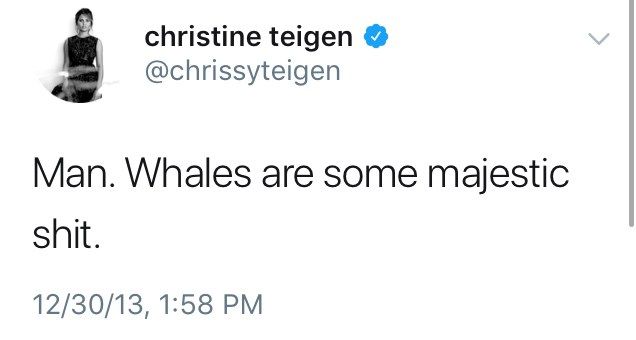 14. The majority of us usually just act like we are licensed cosmetologists, and can relate to this heavily.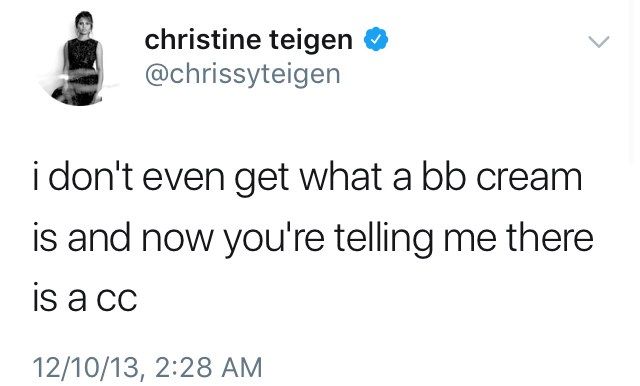 15. Realizing how self-centered we are and feeling guilty after reading this tweet.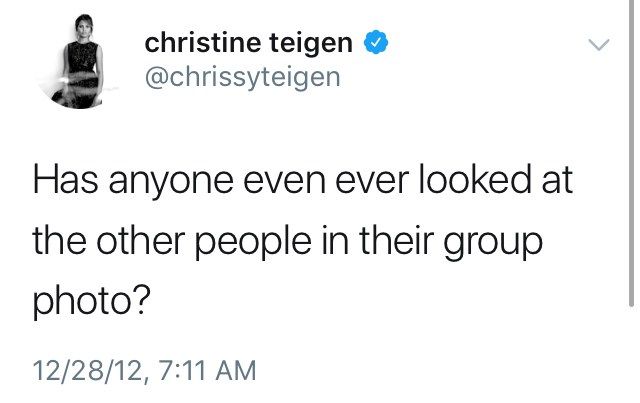 16. For those stressful, never-ending days we have possible new career ideas.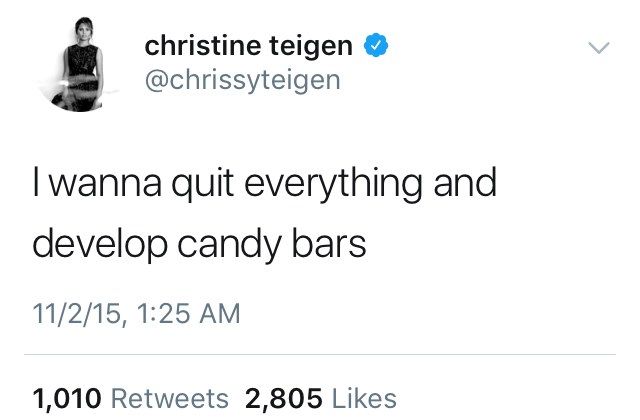 17. Every. Single. Time. We know they didn't ,mean to f*ck up.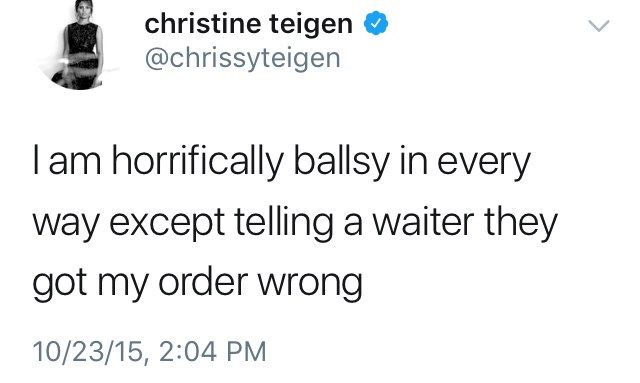 She makes you feel not so alone in your odd thoughts and makes hers known through the Twitter world. Thank you, Chrissy and keep on tweeting.