Finally I have a little sister. Someone who I can look after and share my secrets with. A little girl I can share my love for dance and music with. A new best friend, a side from my older sister of course. The perks to being an older sister is I get to give her advice on the issues I wish that someone told me before. As I'm watching this three-year-old say hello to everyone we pass, hug and kiss babies like she is more than five years older than them, and have a heart pure like gold for everyone I cannot help but want to shelter her from the world.
I may not be able to protect her for the rest of her life, but I can leave her advice.
1. Never let someone tell you that you can't.
Believe in yourself everyday and never give up on yourself. You're destined to go far in your life and I do not believe for one second that you're not.
2. Always pray even when you don't know where you stand in your faith.
If you feel like ties are getting too hard, something great just happened, or you need some guidance, always say your prayers. In the morning, before you eat, and every night. When something does not seem right, pray.
3. Mom is very strict, but only because she cares.
You're not going to be allowed to go out all of the time. No you won't get to date until she really knows the guy. Yes, she will want to know EXACTLY what you're doing at all times...and at first, I could not stand it, but she does it because she really loves you. So don't EVER say you hate her.
4. Never tell a lie.
Mom will know AS SOON as you open your mouth to start. The consequences will be far worse if you lie than you tell the truth and she be upset.
5. It's just a boy, and you're young. Live.
The first heartbreak is always the worse. The pain, at the time, is unbearable but never let some boy make you want to give up. Don't put your heartbreak before your happiness. Go hang out with your friends, talk to mom, do something!
6. Do not let ANY ONE take away your happiness.
You be happy because you deserve happiness. Never let someone else's sorry attitude put you down. You are loved.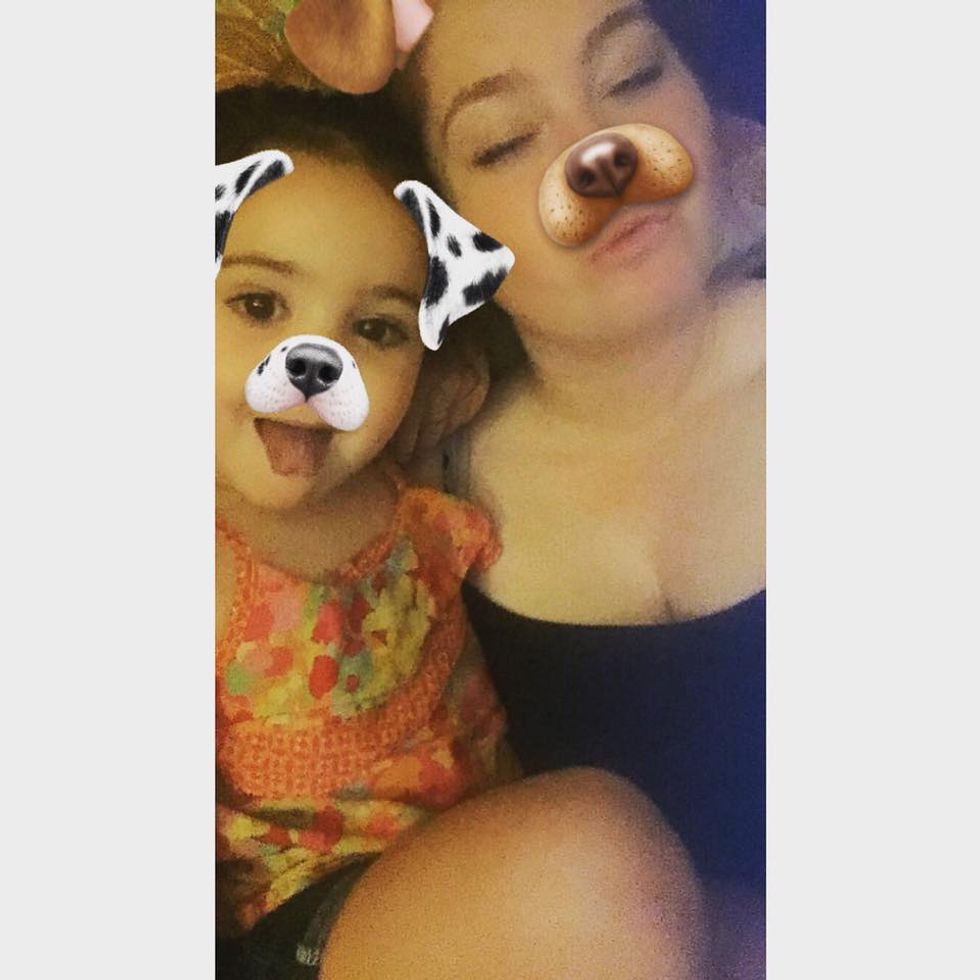 7. There is a purpose for everything.
Every trial and tribulation has a reason....whether it be to mature you or to teach you a lesson, never think you are being punished.
8. Sing in the shower.
Have a concert as loud as you can. It helps to keep you happy.
9. Dance in the rain.
Actually, just dance everywhere you go. Never stop dancing even when you are 85.
10. Laugh at yourself.
If you cannot laugh at yourself, then are you truly happy? Learn to be goofy and funny, read some corny jokes from a book, because it is a part of having FUN.
11. Those girls? They won't be the ones to pay your bills.
You are going to come across some bullies in life, but don't worry in 20 years what they say will not matter when you are happily living your life paying your bills.
12. School is important.
NEVER stop learning. School does not just teach you the basic math, reading, and science, but you can learn life lessons there too.
13. But happiness is more important.
Never stop smiling, not just because you have a beautiful smile but also because there is absolutely no reason to just be sad.
14. Budgeting is hard.
Saving money is hard. Once you get a job, you are going to want to buy everything..but you can't. Not unless you are making seven figures. So until then, learn how to save and spend money wisely.
15. Eat that last piece of cake.
It's just a pound, but you are going to have to work HARD to keep in shape. Just do not ever tell yourself that you're "too fat" to take another bite.
16. Go against the crowd.
Do not do what everyone else is doing. Be yourself, remain humble, and grow. Do what you have to to make an impression of how unique you are.
17. Remember that you're Be-YOU-tiful.
You'll always be adorable in my eyes, but know that as long as you be yourself, you will always be be-you-tiful.
I love you little monster,
Jay Jay