Swift's at it again this coming weekend, headlining the Pre-Super Bowl Concert on Saturday, February 4, 2017 in Houston, Texas. With only one performance under her belt in the year of 2016, this Super Saturday concert is set to be one of her only scheduled performances of 2017, and it's been very highly anticipated.
Kicking the Pre-Bowl concert off, the 10-time Grammy Winner will be set with new costumes, a new set-list, and maybe some new songs (probably not, though, but we can dream, can't we?!)
So, in honor of Swift's performance this Saturday, here are 17 of her best songs (not ranked or in any order) over the past 10 years.
1. "Sparks Fly"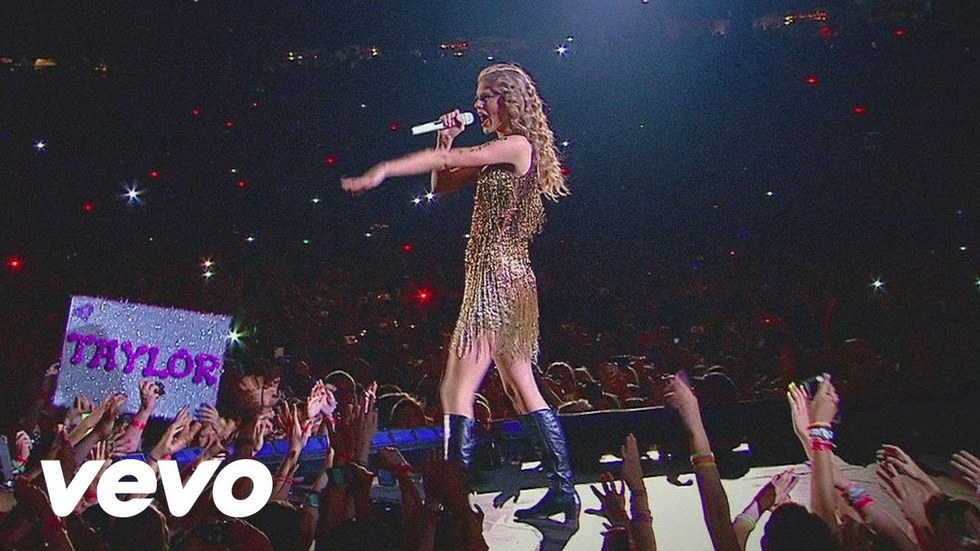 That's right, she did just that. Surely to leave you wondering who this catchy hit is about, or maybe you can put it in relation to that cute boy you've been crushing on.
Best oh, yes she did that lyrics: "You're the kind of reckless that should send me running // but I kinda know that I won't get far" and "I'm on my guard for the rest of the world // but with you, I know it's no good."
2. "Clean"
Out of sight, out of mind. Who's that boy, anyway? (I mean, kind of, but not really). Swift penned this one out after feeling like she was finally clean of his absolute everything. A mastermind of a song will that'll leave you hopeful after a rough breakup or even just a rough patch in your life.
Best oh, yes she did that lyrics: "You're still all over me like a wine-stained dress I can't wear anymore" and "10 months sober // I must admit // just because you're clean don't mean you don't miss it."
3. "The Story of Us"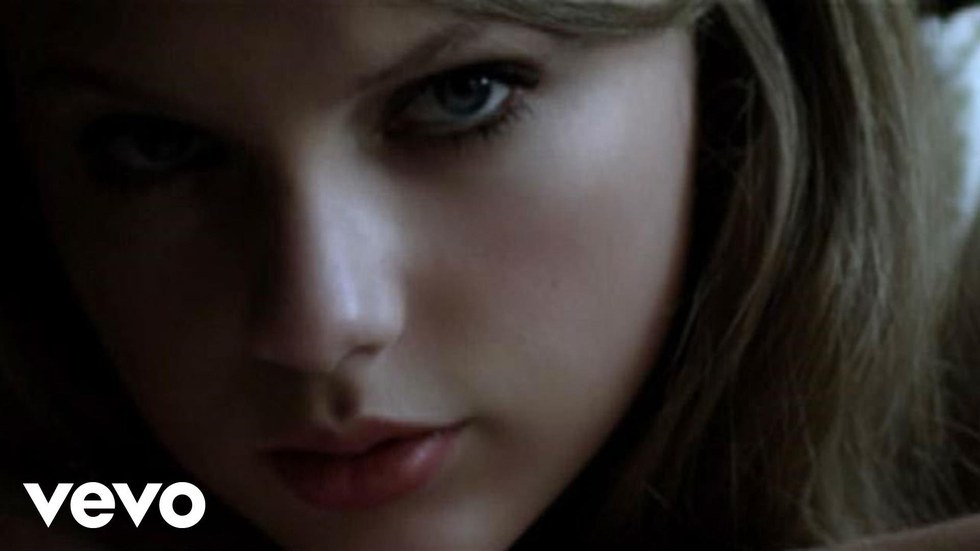 God, what is worse than seeing your ex in a crowded room of people when you don't really wanna see him because you wish things hadn't really ended, but they did, so what do you even do?! Swift will let you in on her secret for this one.
Best oh, yes she did that lyrics: "I'd tell you I miss you but I don't know how // I've never heard silence quite this loud" and "miscommunication lead to fallout."
4. "Picture To Burn"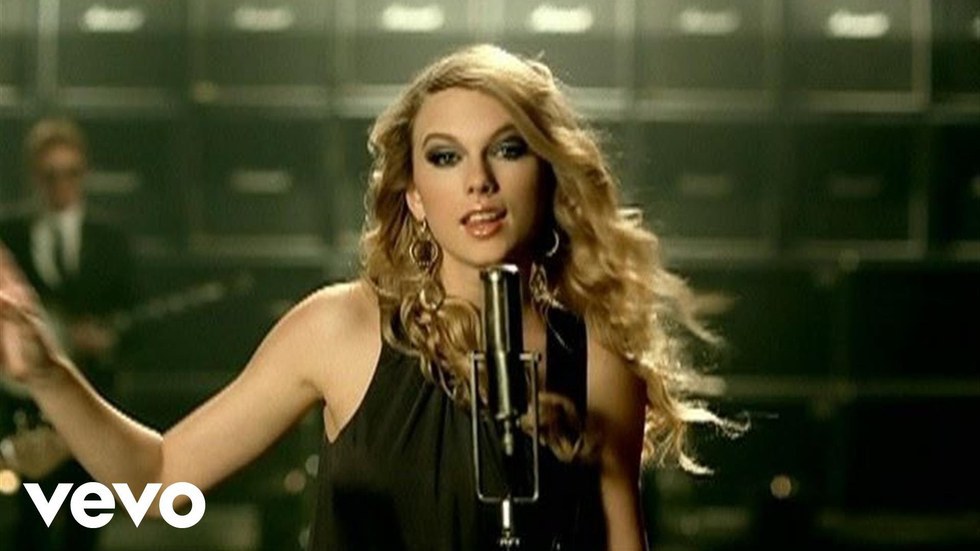 One of Swift's ultimate breakup songs. An oldie, but goodie. This one is surely a jam, and will always be one of Tay's top songs. You can find this one on my breakup playlist, that's for sure.
Best oh, yes she did that lyrics: "So go ahead and tell your friends I'm obsessive and crazy // that's fine // I'll tell mine you're gay."
5. "Out Of The Woods"
Kinda in the relationship, kinda not, wondering when it's finally going to go downhill, but hopeful that maybe it won't. This jam will have you saying "who is this Taylor Swift girl, anyway? She's kinda good."
Best oh, yes she did that lyrics: "Remember when you couldn't take the heat // I walked out and said I'm setting you free // but the monsters turned out to be just trees."
6. "All Too Well"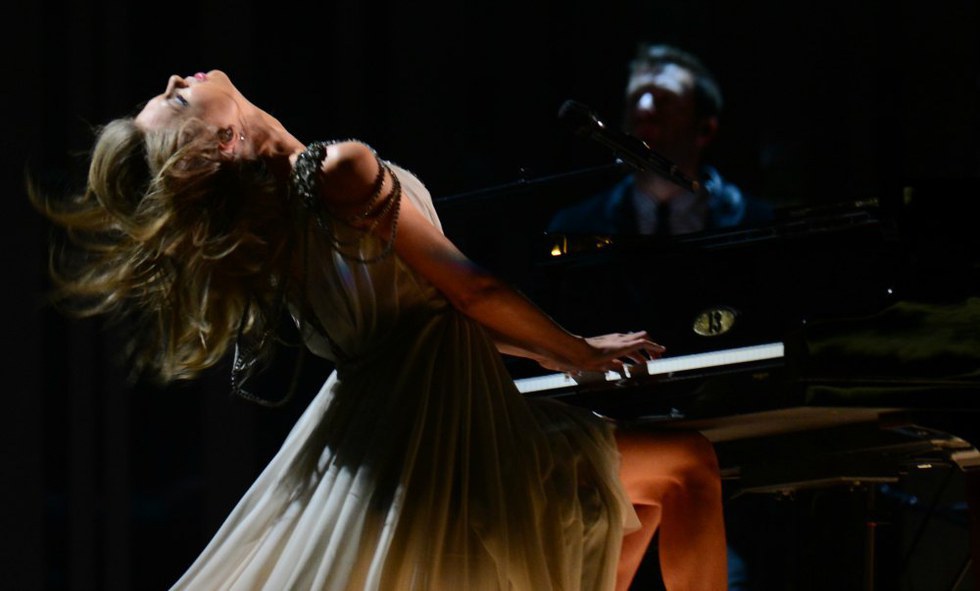 Taylor's way of saying "hell yes I can write, everyone please back off" with this one cuts close to the heart. This mindful masterpiece will surely leave you in tears.
Best oh, yes she did that lyrics: "You call me up again just to break me like a promise // so casually cruel in the name of being honest," and "maybe we got lost in translation // maybe I asked for too much // or maybe this thing was a masterpiece until you tore it all up."
7. "Fearless"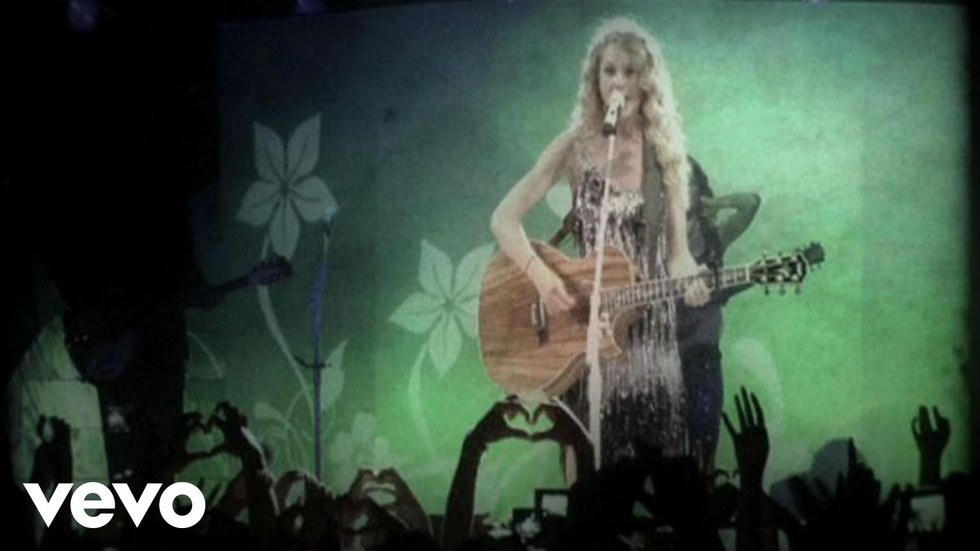 The title says it all, nothing else needs to be said.
Best oh, yes she did that lyrics: "But you're just so cool // run your hands through your hair // absentmindedly making me want you."
8. "Holy Ground"
Ex dumps you over the phone, but you write a masterpiece on how everything was good between you two while you were together? Pshhh, wish I could relate. This song sure makes me hopeful, though, that's for sure.
Best oh, yes she did that lyrics: "We block the noise with the sound of 'I need you' // and for the first time I had something to lose" and "but sometimes I wonder how you think about it now // and I see your face in every crowd."
9. "I Knew You Were Trouble"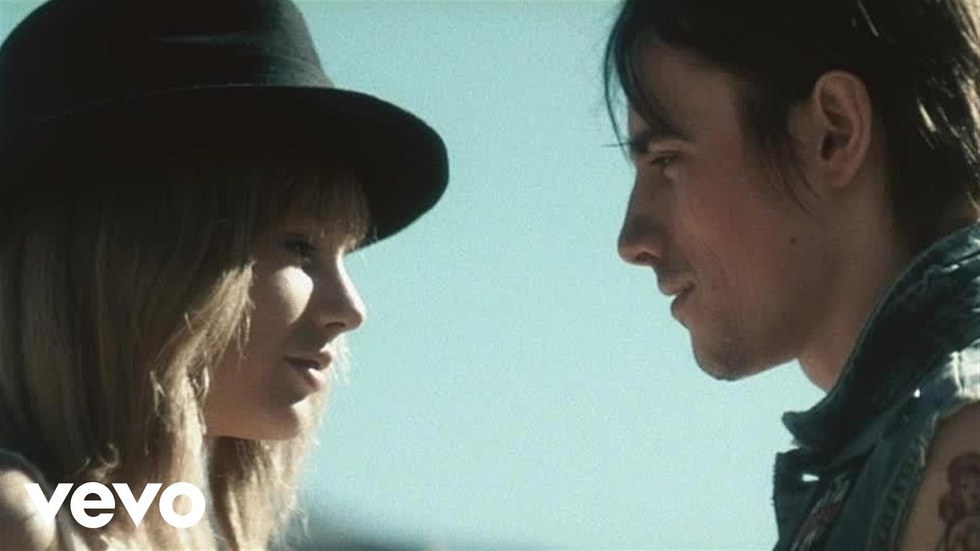 When you're digging the bad-boy, but you know he's not good. But, you just really dig him. We get it, Tay. We get it.
Best oh, yes she did that lyrics: "And I heard you moved on, from whispers on the street // a new notch in your belt is all I'll ever be."
10. "Dear John"
Go off, sister. We all know we have a time or two to this one.
Best oh, yes she did that lyrics: "And I lived in your chess game // but you changed the rules everyday" and "all the girls that you run-dry have tired lifeless eyes cause you burnt them out."
11. "Breathe"
Who let her write this heart-wrenching song? It's one for the books.
Best oh, yes she did that lyrics: "People are people and sometimes it doesn't work out // nothing we say is gonna save us from the fallout."
12. "Blank Space"
Who doesn't love Sassy Swift?! I mean, you can't call her "Serial Dater Swift" without her penning out a number one hit about it, now can you?
Best oh, yes she did that lyrics: "You look like my next mistake // loves a game, wanna play?" and "you'll come back each time you leave // cause darling I'm a nightmare dressed like a day dream."
13. "Cold As You"
Burn his name to the ground, girl. His ice cold heart won't do you no good. Walk away, just walk away and let him see what he's missing.
Best oh, yes she did that lyrics: "You put up walls and paint them all a shade of grey // and I stood there loving you and wished them all away" and "just walk away // ain't no use defending words that you will never say."
14. "Last Kiss"
Jesus, why don't you just stab us in the heart, Swift? One of the saddest, most heartbreaking songs she's ever penned out, this one comes from her album "Speak Now" that she wrote without any co-writers. Try listening to this song, and tell me she's not talented. Oh wait, you can't. Get the tissues ready before you listen.
Best oh, yes she did that lyrics: "The beat of your heart // it jumps through your shirt // I can still feel your arms" and "and I feel you forget me like I used to feel you breathe."
15. "State of Grace"
Just...listen to it. You won't be disappointed.
Best oh, yes she did that lyrics: "You come around and the armor falls // pierce the room like a cannonball" and "so you were never a Saint and I loved in shades of wrong."
16. "Treacherous"
Taking it slow, careful but still really scary, because how do you even know what's to come?
Best oh, yes she did that lyrics: "And I'd be smart to walk away, but you're quicksand" and "and all we are is skin and bone // trained to get along."
17. "Shake It Off"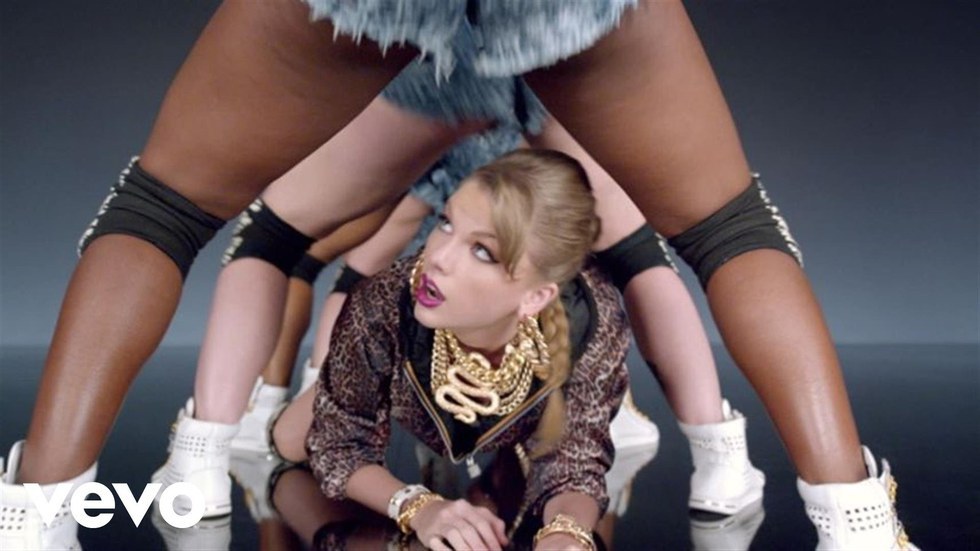 The ultimate jam, dance it off, shake it off, haters can hate kind of song. This catchy tune will leave it ringing in your ears for days and have you dancing in your pajamas while you're getting ready in the morning.
Best oh, yes she did that lyrics: "I go on too many dates // but I can't make 'em stay."