According to the Centers for Disease Control and Prevention, only 13 percent of teen girls and 7 percent of teen boys used some form of sunscreen when they were outside for more than an hour on a sunny day. Wow. Less than 20% of teens? That's practically asking for a sunburn. Let alone the only 34 percent of adults who even use a sunblock with SPF - we don't seem to protect our skin like we do our eyes (trendy sunglasses..duh) or head (give me all the baseball caps!).
There are a few ways to protect yourself from the sun's harmful UV rays, from floppy sun hats to layers of clothing (practically calling for heat stroke), but the best way is to cover up… with sunblock! For some, like myself, the smell of sunblock reminds me of happier, sunnier times. I love the smell. For others, the thought of putting on artificial, coconut-smelling white goop makes you vom'. You're in luck - the next time you're about to venture outside, slap on some of these awesome sunblocks that'll save your life.
1. Australian Gold Lotion SPF 50 With Instant Bronzer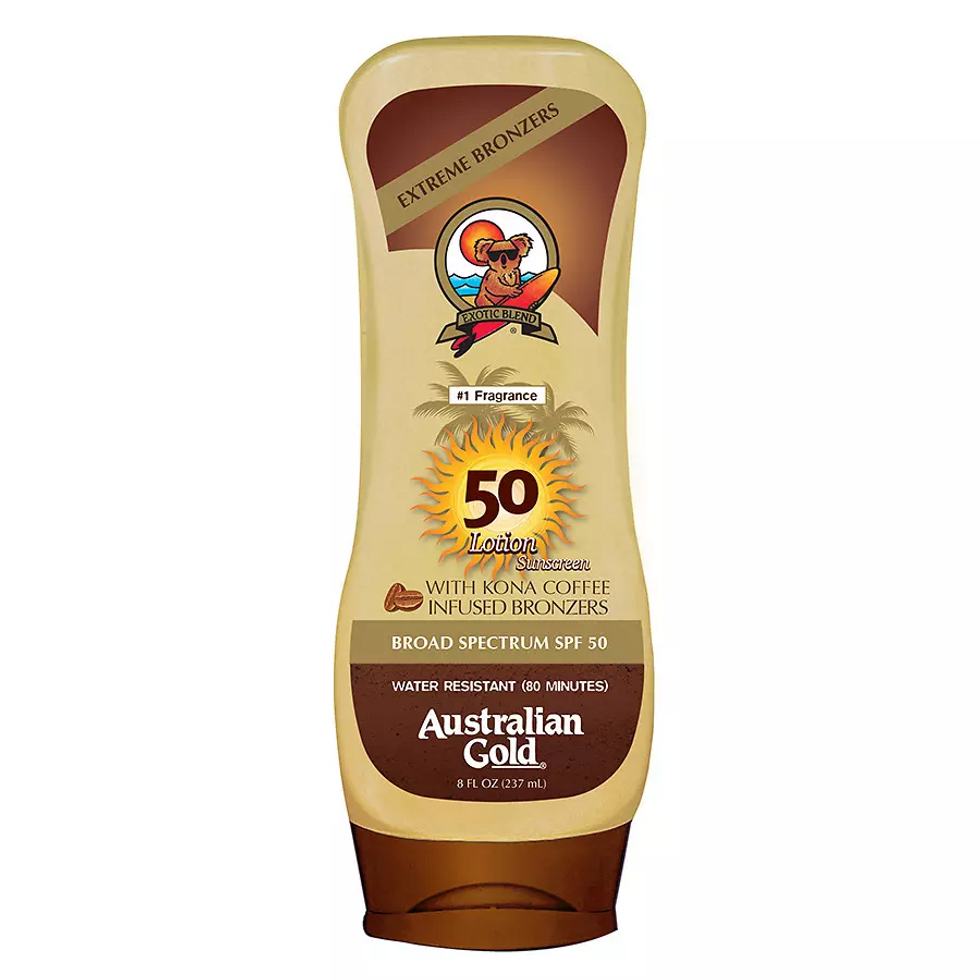 This bronzing sunblock has a touch of Kona coffee (that makes the summer-y glow) and smells like an "explosion of tropical fruit" by Allure.
$8
2. Dermalogica Solar Defense Booster SPF 50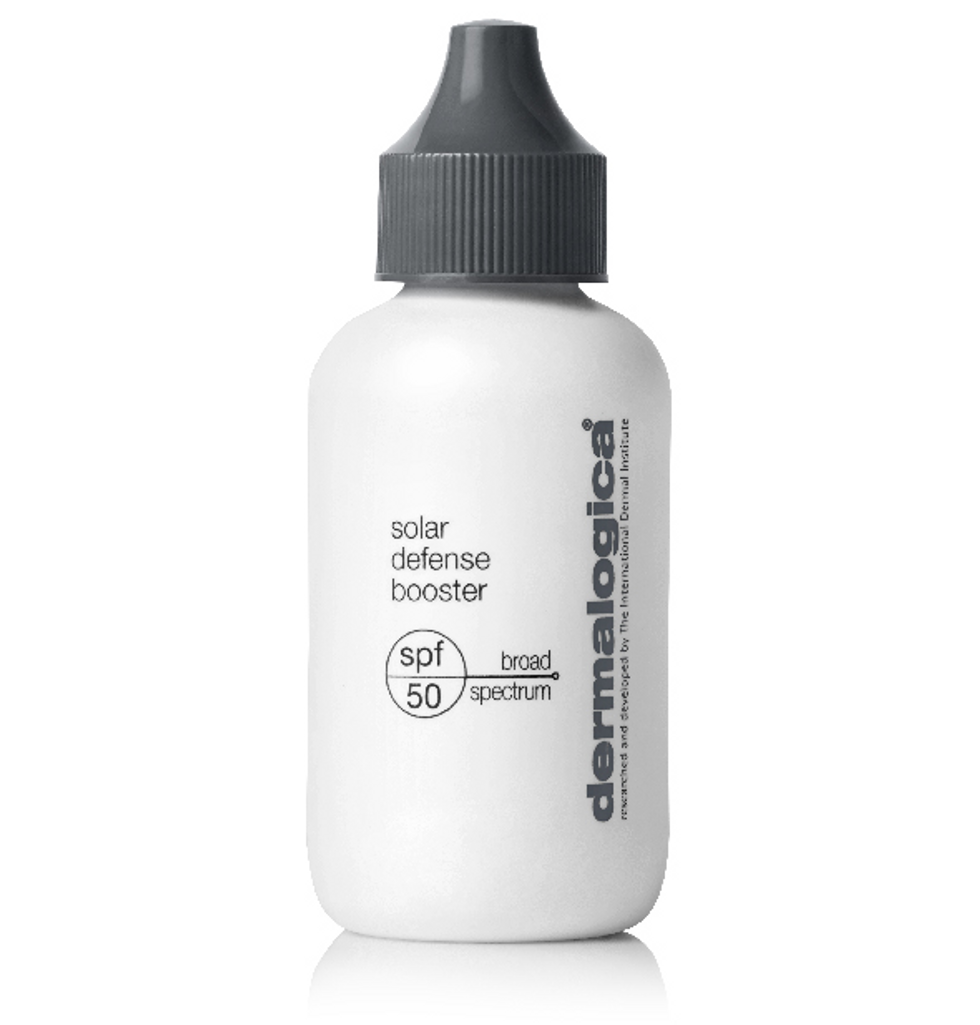 Don't be fooled by the price point - customers say this product is grease-free and smells of fresh lavender.
$55

3. KORRES Yoghurt Nourishing Fluid Veil Face Sunscreen Broad Spectrum SPF 30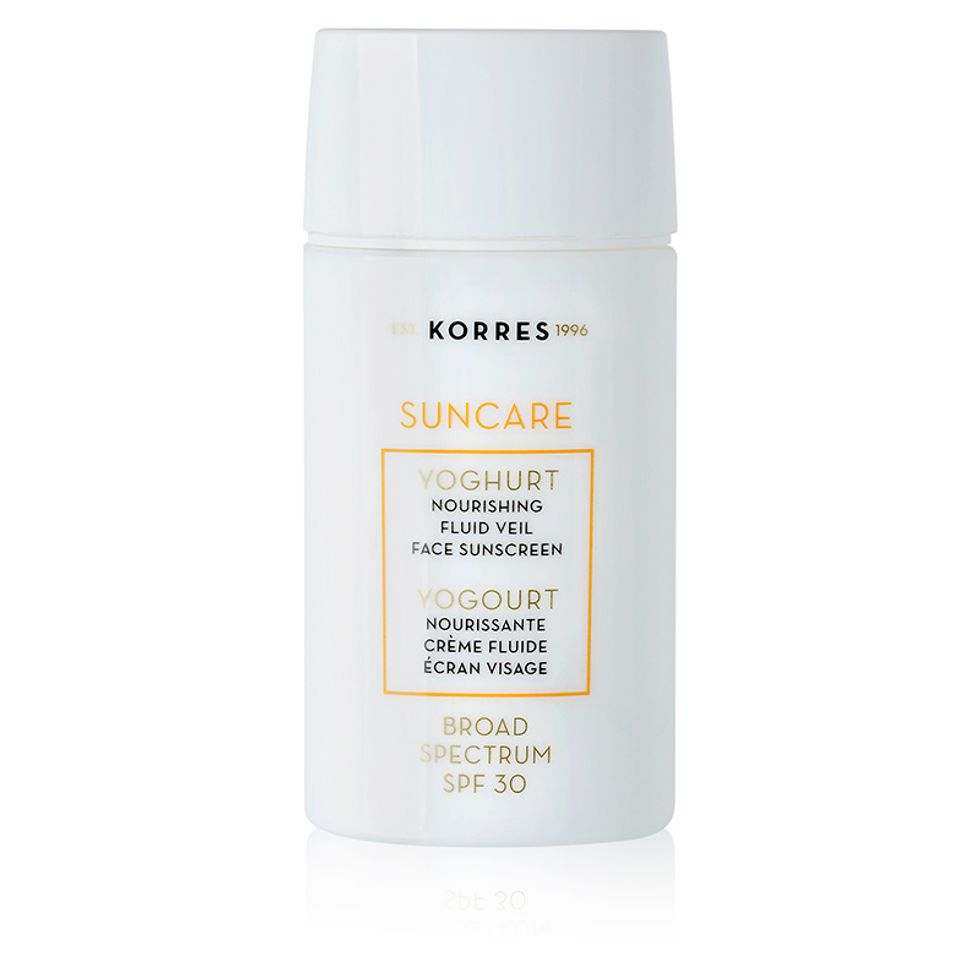 Yogurt? Yes, you read that right. This smells exactly how'd you think it would with a coconut touch.
$35

4. Mad Hippie Skin Care Products, Facial SPF, 30+ UVA/UVB Broad-Spectrum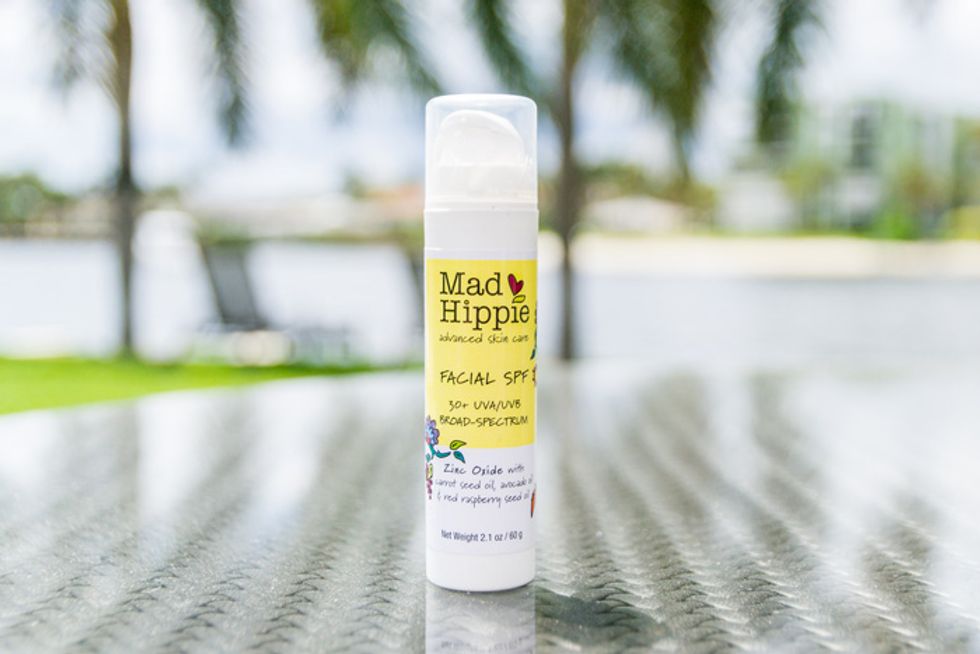 Serious hippie vibes from this sunscreen. It's made of natural ingredients, like avocado and red raspberry seeds, for a right-out-of-the-garden smell.
$20

5. Tarte Tarteguard 30 Vegan Sunscreen Lotion Broad Spectrum SPF 30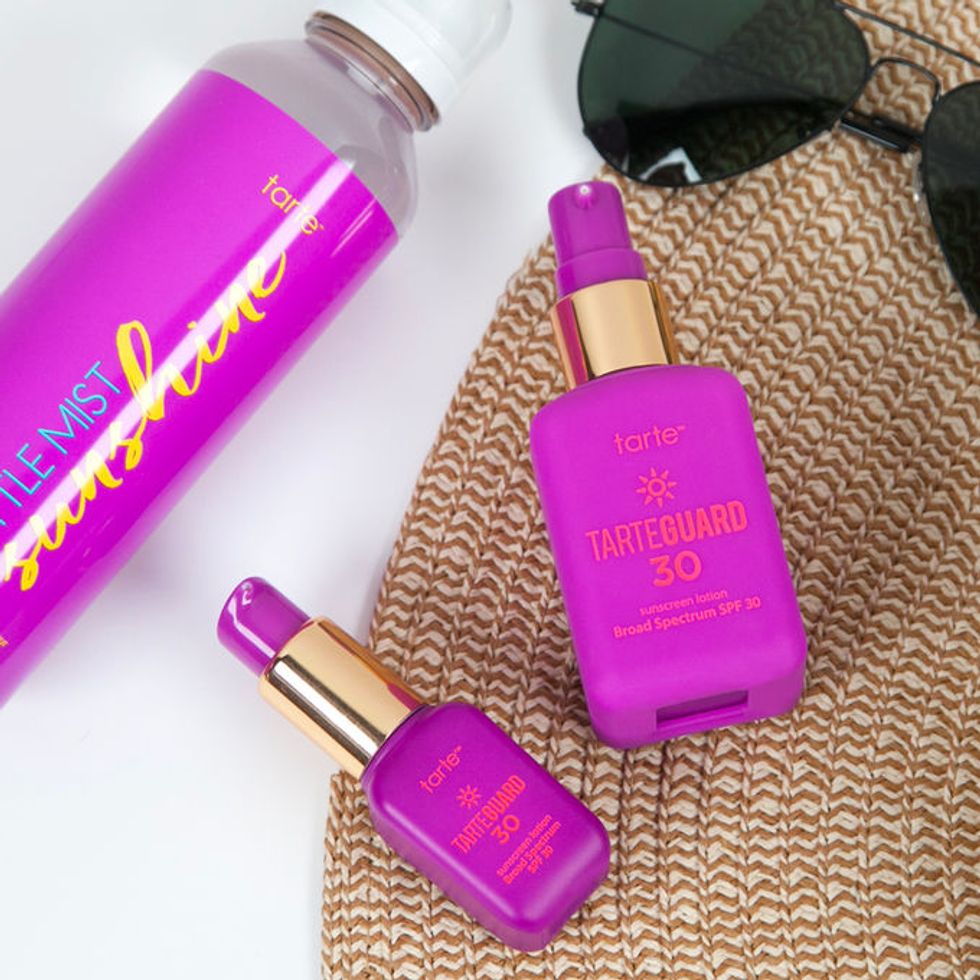 Another vegan, non-chemical sunblock, Tarte mastered the art of cute packaging and great-smelling products. This sunblock has hints of honeysuckle and apple (yum).
$32

6. Kiehl's Activated Sun Protector Sunscreen Aqua Lotion for Face & Body Broad Spectrum SPF 30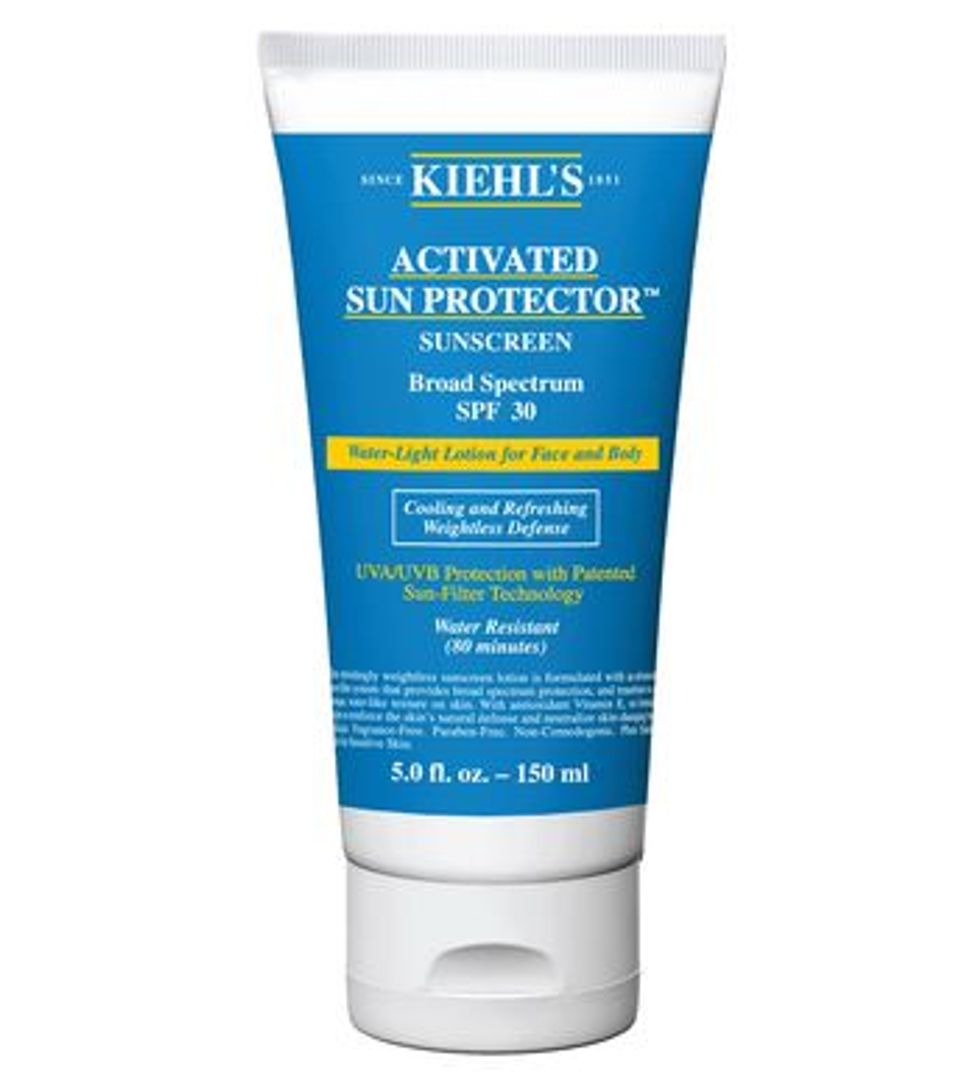 Kiehl's is a luxury skincare brand, so it's no shock they have an amazing sunblock. This one has a fresh scent with Vitamin E that transforms the skin.
$29

7. L'Occitane Jenipapo Oil SPF 15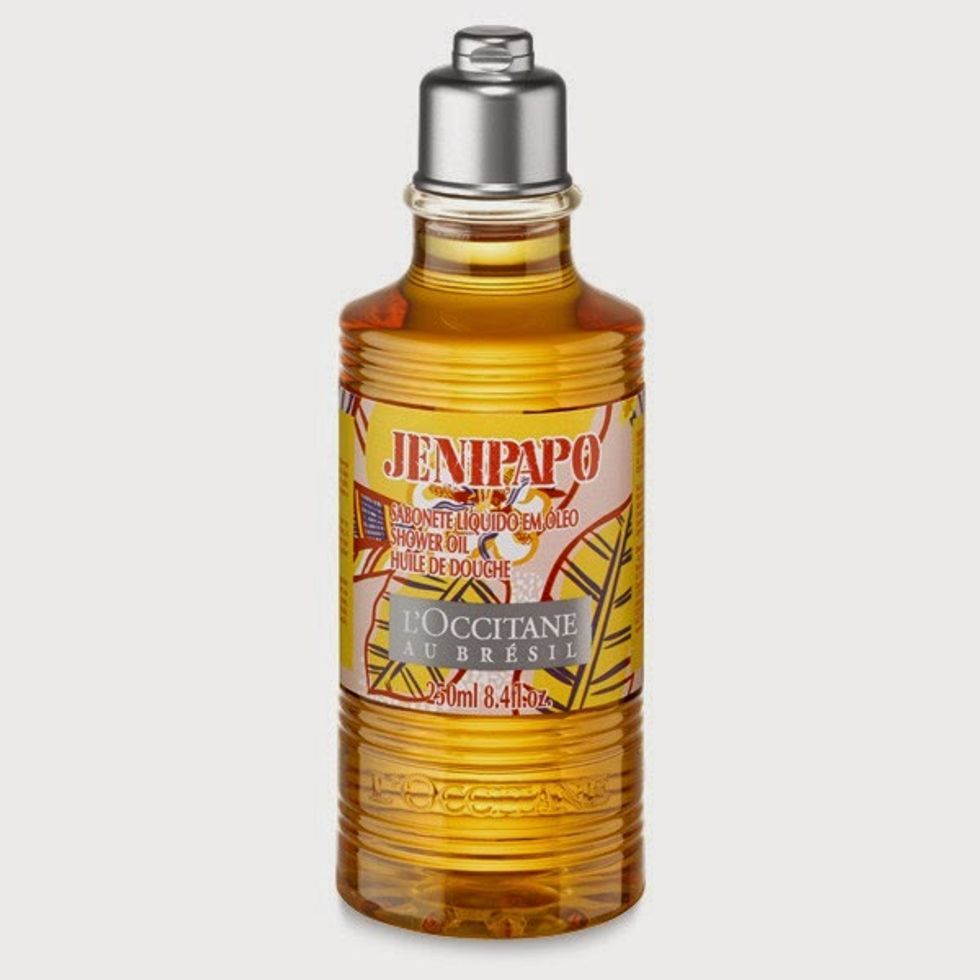 Ready for a trip to the rainforest? This oil "sunblock" smells of mango and pineapple.
$30

8. Sun Bum SPF Clear Zinc Oxide SPF 50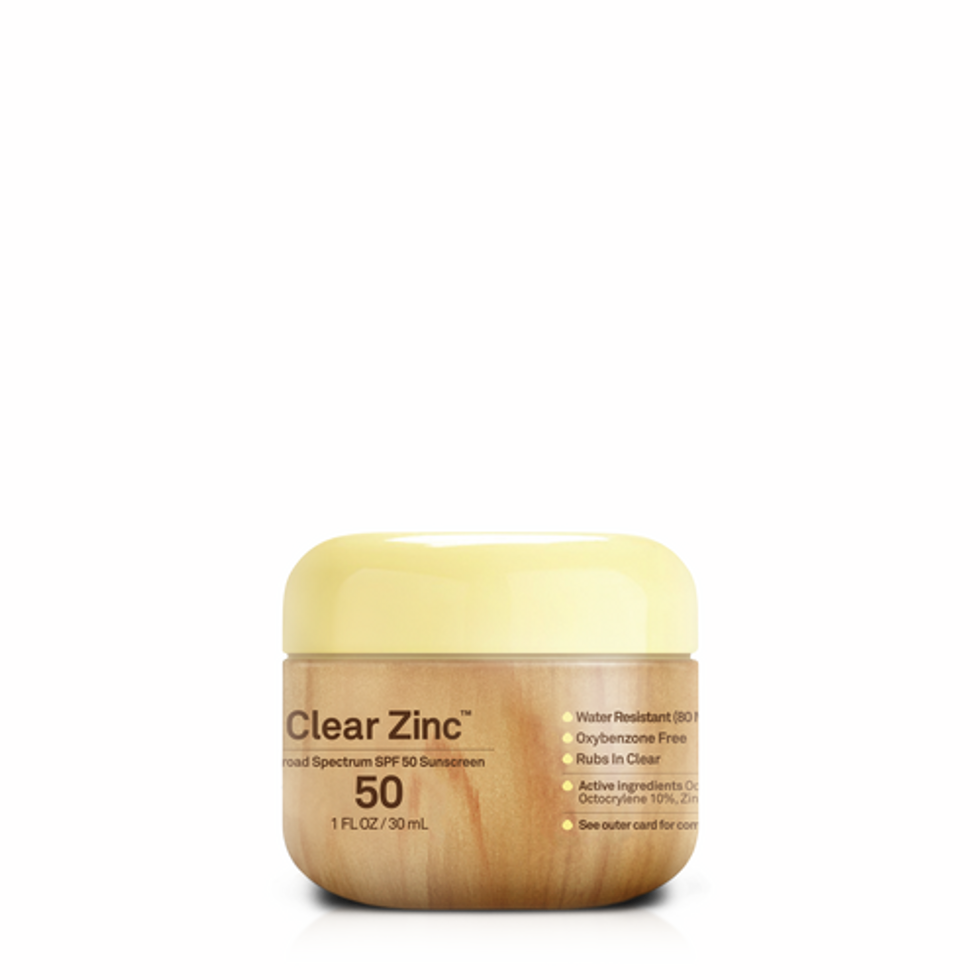 A cheap and easy brand to find with a banana smell you'll want to devour!
$10

9. Clarins Sunscreen Control Cream SPF 50+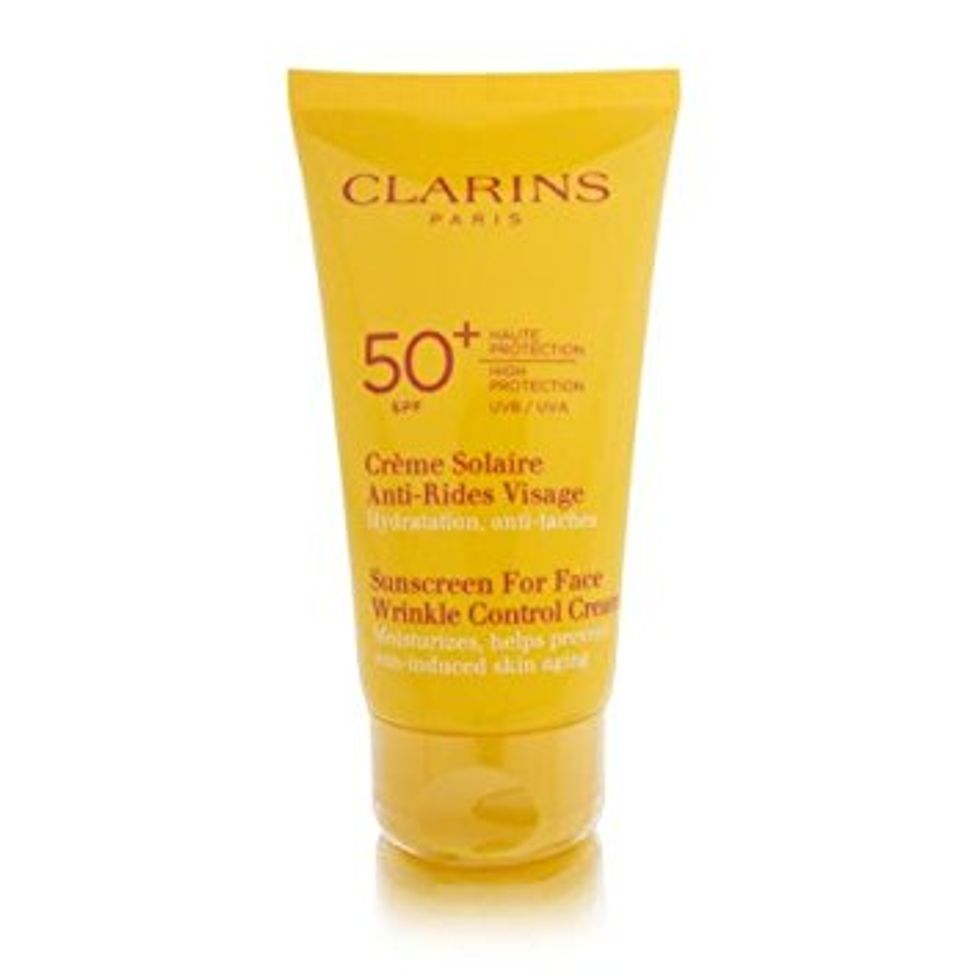 Ready for florals?
$40

10. Perfect Day 2-in-1 Everywear Lotion Broad Spectrum SPF 50 +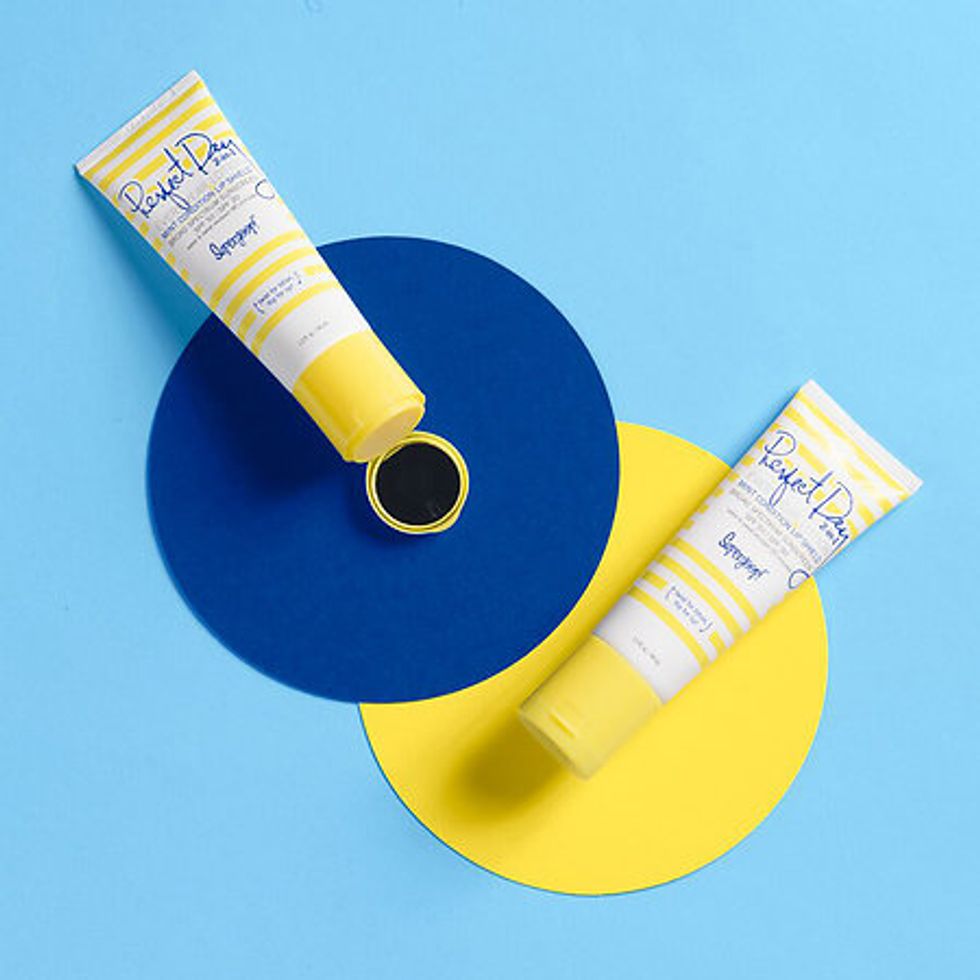 For someone who doesn't want a scent but wants to cover up. Perfect for sensitive skin.
$19

11. Supergoop! x Milly Defense Refresh Setting Mist Broad Spectrum Sunscreen SPF 50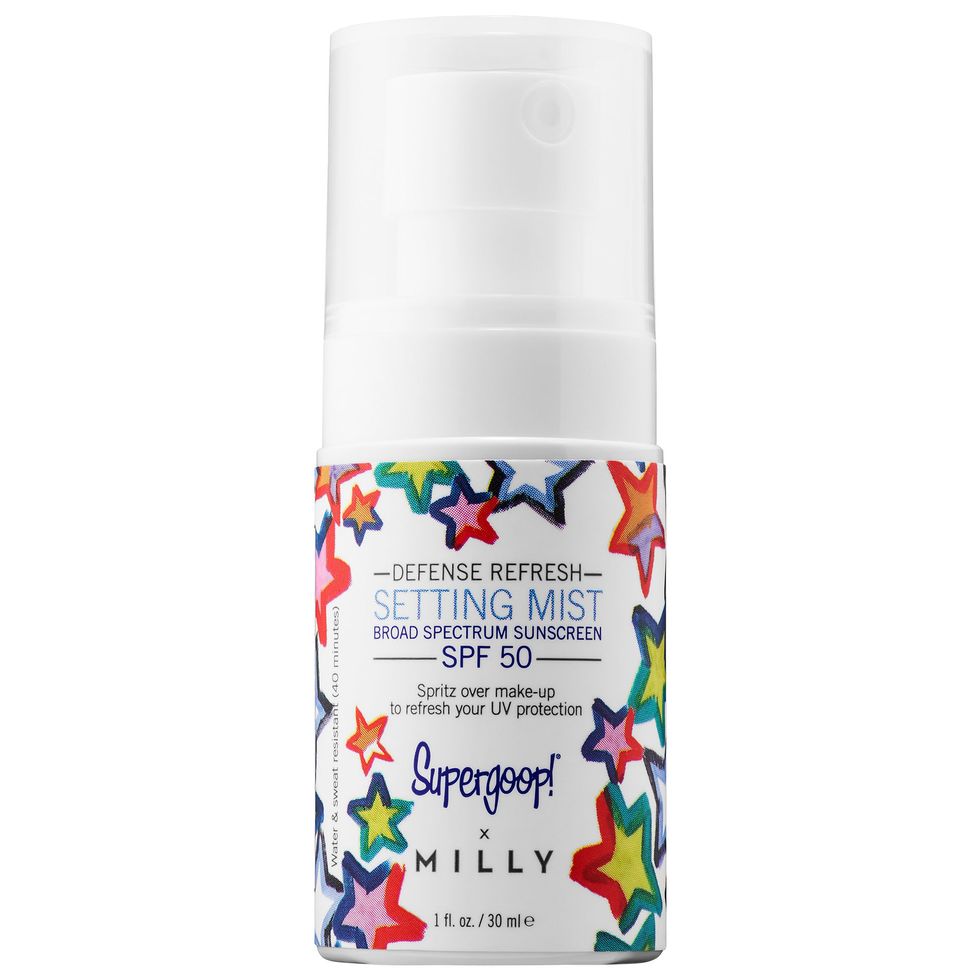 A spray sunscreen with rosemary and fresh aromas.
$12
12. First Aid Beauty Ultra Repair Pure Mineral Sunscreen Moisturizer Broad Spectrum SPF 40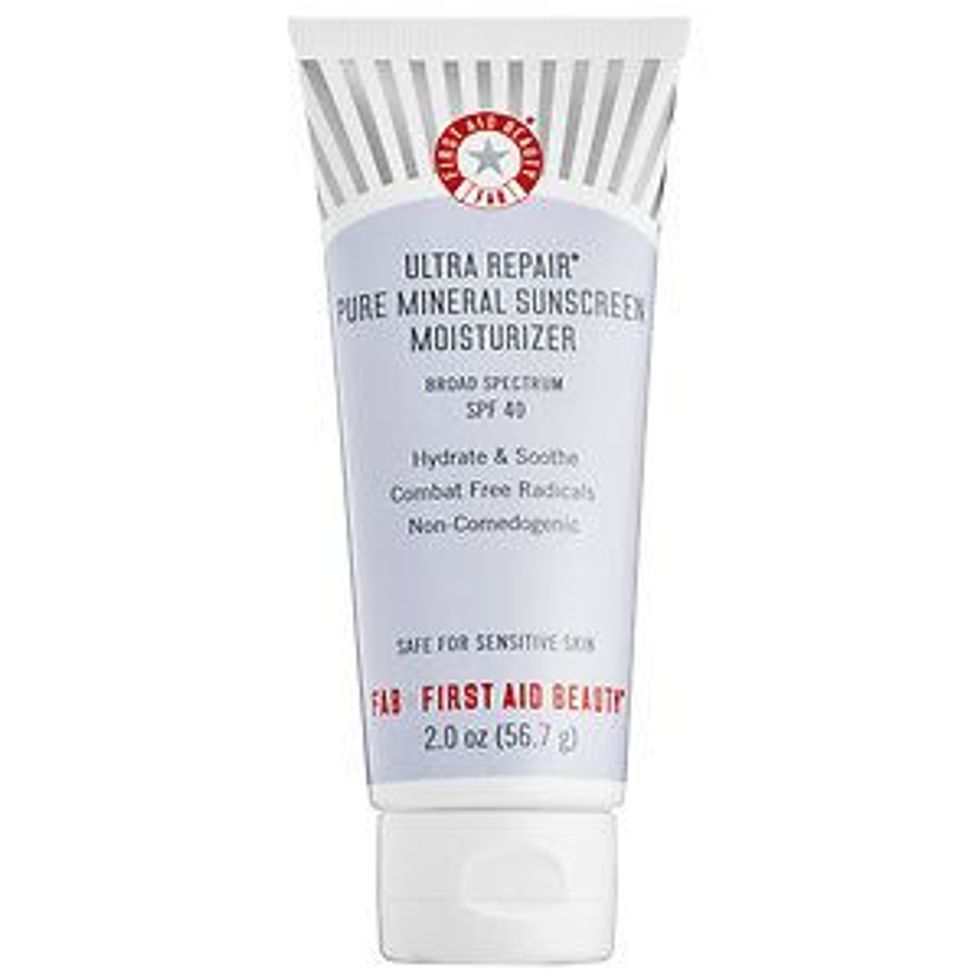 This sunblock is great for sensitive skin with a light smell of body butter and oatmeal.
$30

13. Fresh Sugar Sport Treatment Sunscreen SPF 30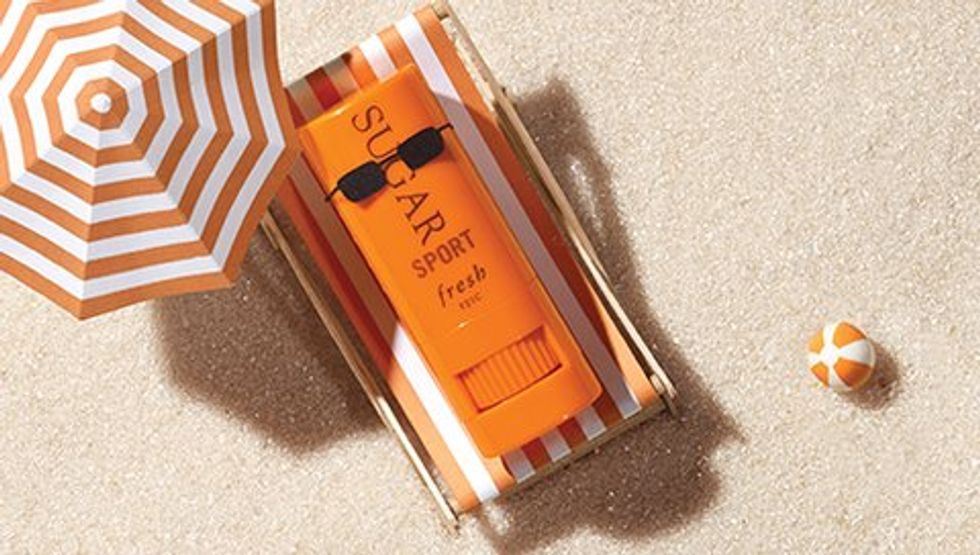 Sugar sport? Yes, please! This sunscreen has a sweet, yet natural, smell perfect for a morning workout in the heat.
$25

14. Cane + Austin Protect Ultra Sheer Weightless Sunscreen Broad Spectrum SPF 50+ UVA/UVB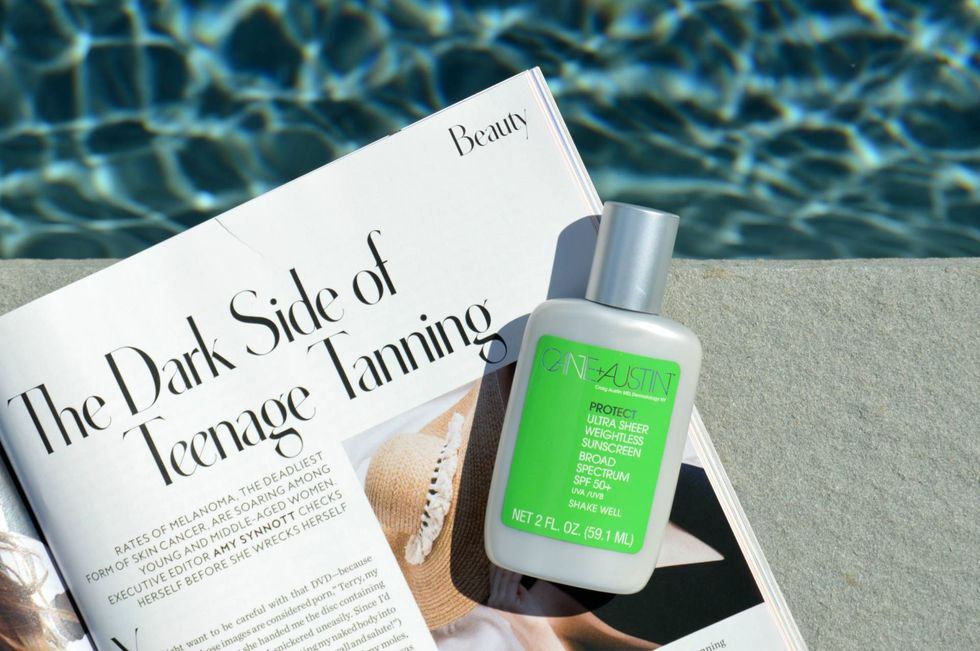 Another fragrance-free sunblock - for those who want to forget they're wearing it in the first place.
$40
15. Hawaiian Tropic Sheer Touch Ultra Radiance Lotion Sunscreen SPF 30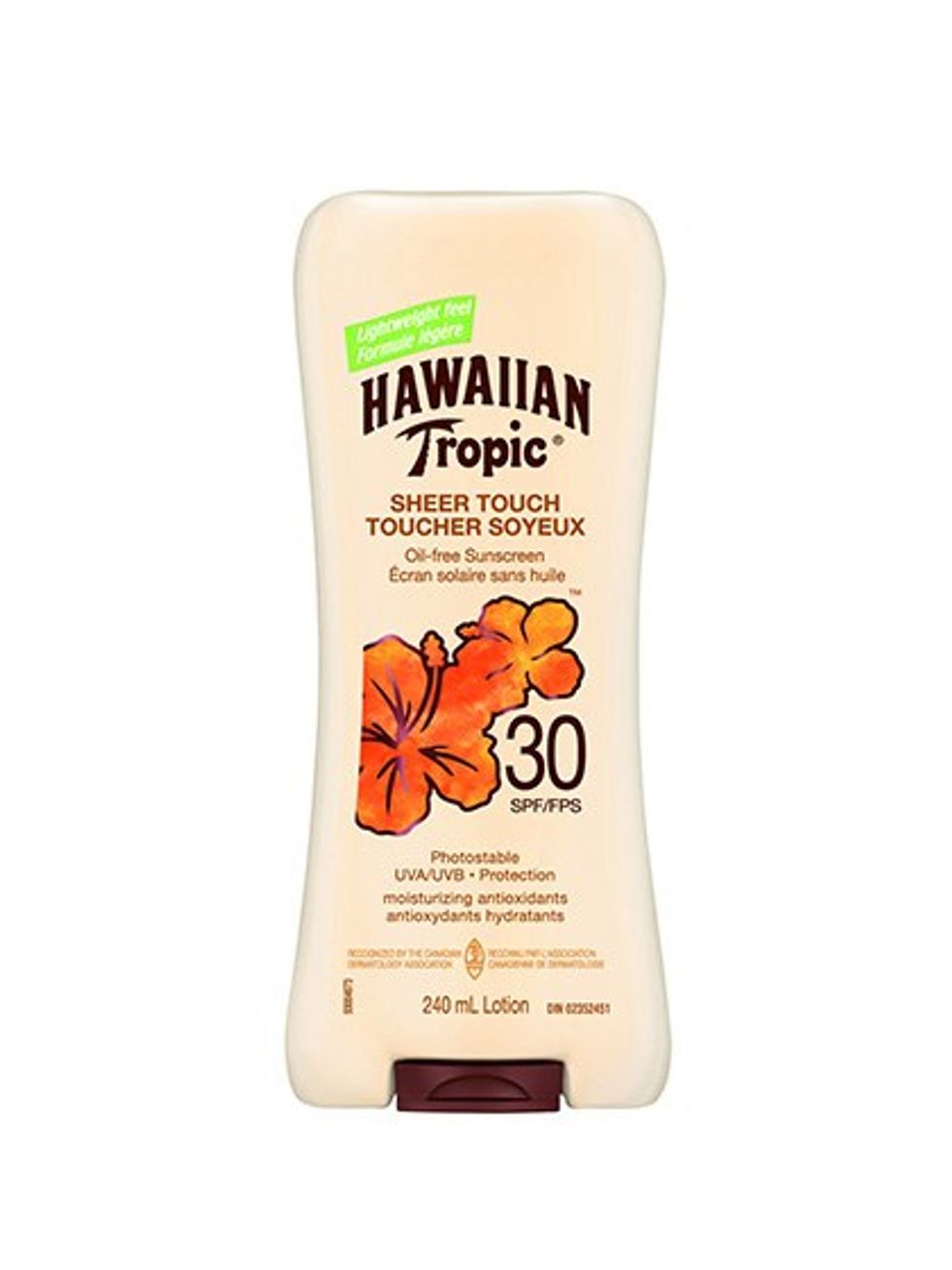 Now, this is the sunscreen you think of when you hear "summer."
$8
16. Kate Somerville UncompliKated SPF Soft Focus Makeup Setting Spray Broad Spectrum SPF 50 Sunscreen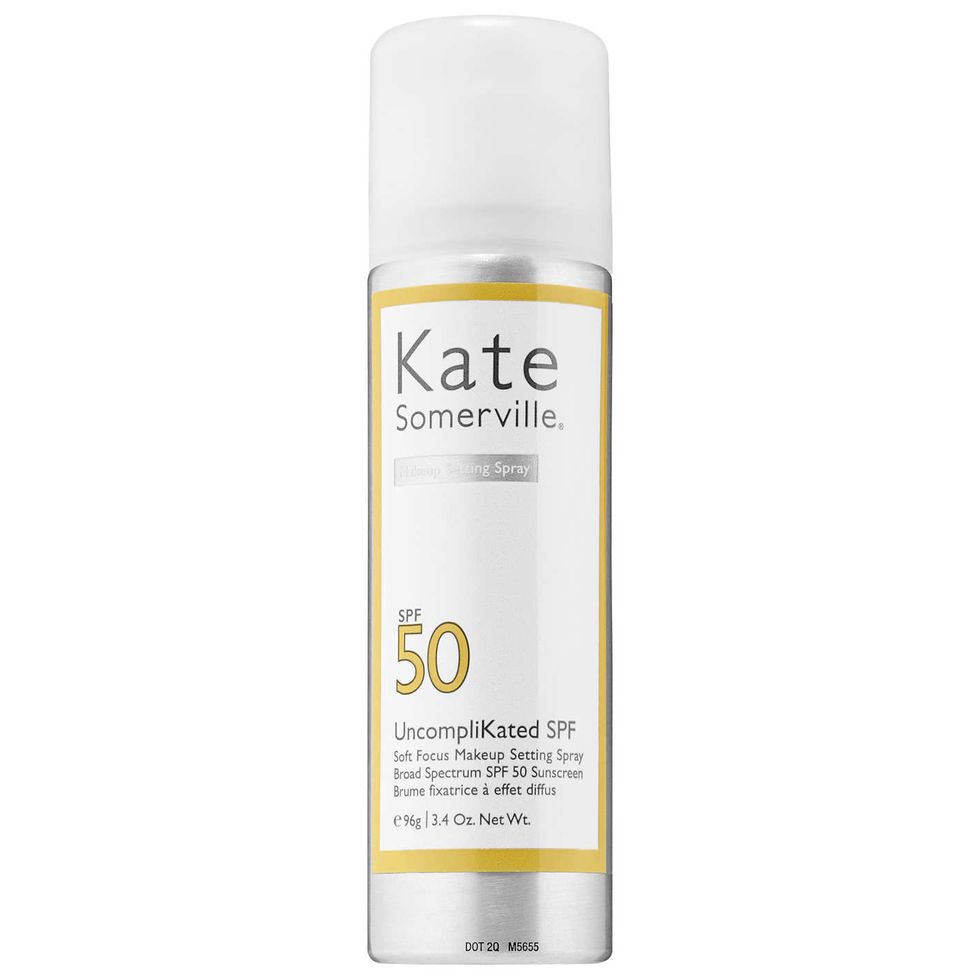 It's a spray-on formula that works over makeup and smells of lavender essential oil.
$38
17. OOLA ECO-LUX Sport Continuous Spray SPF 30 Tropical Coconut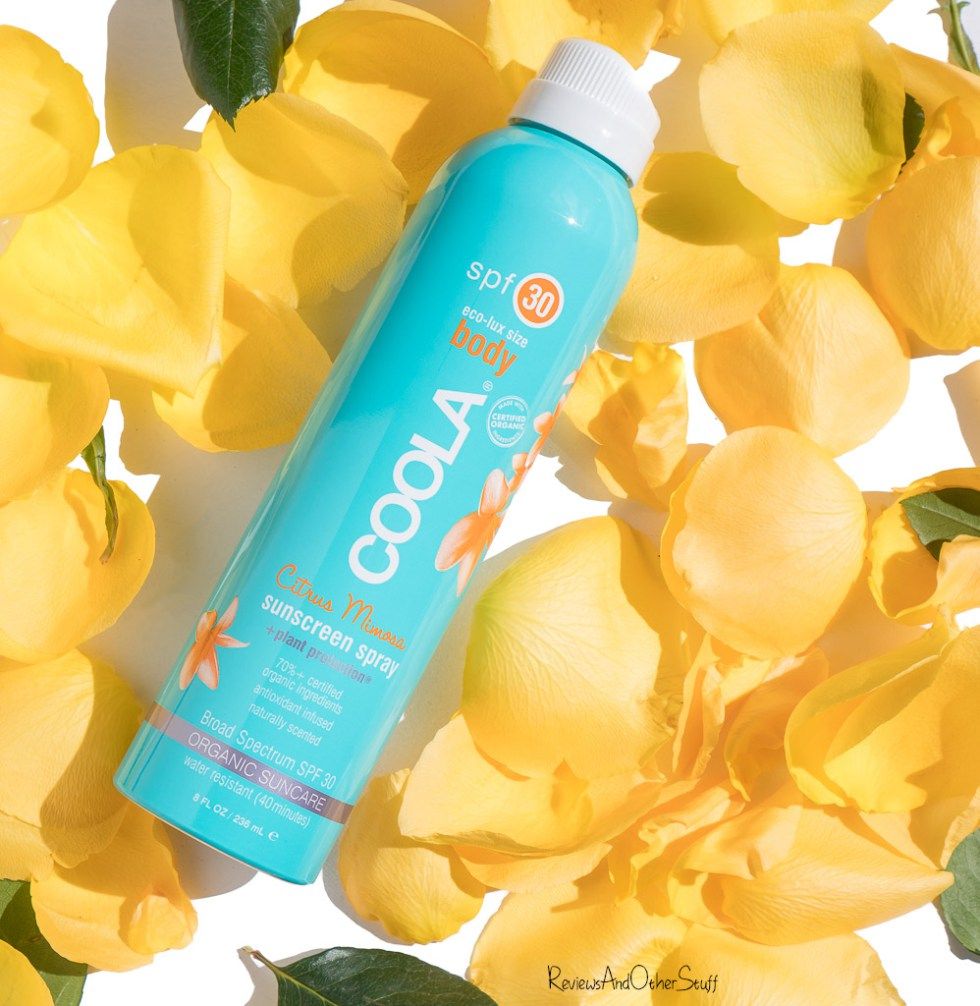 Last but not least, the COOLA sun spray that has a variety of smell "shades" for you to use, like cucumber, pina colada, and coconut.
$36