In life we have a lot to be thankful for. I honestly never thought I would be thankful of my high school. I would give anything to go back. Going to Assumption High School has given me so many different opportunities and has made me a better person. If you went to the greatest high school on the nation, you will know these exact reasons why I love Assumption.
---
1. The Walk
Every year we would walk to raise money for financial aid. The freshman sleepover was the moment a lot of us made our first friends. Having an entire school day where you get to dress up with your best friends and walk around the surrounding neighborhood for a good cause is one of the best feelings ever. Considering that night would always be the St X/Trinity game.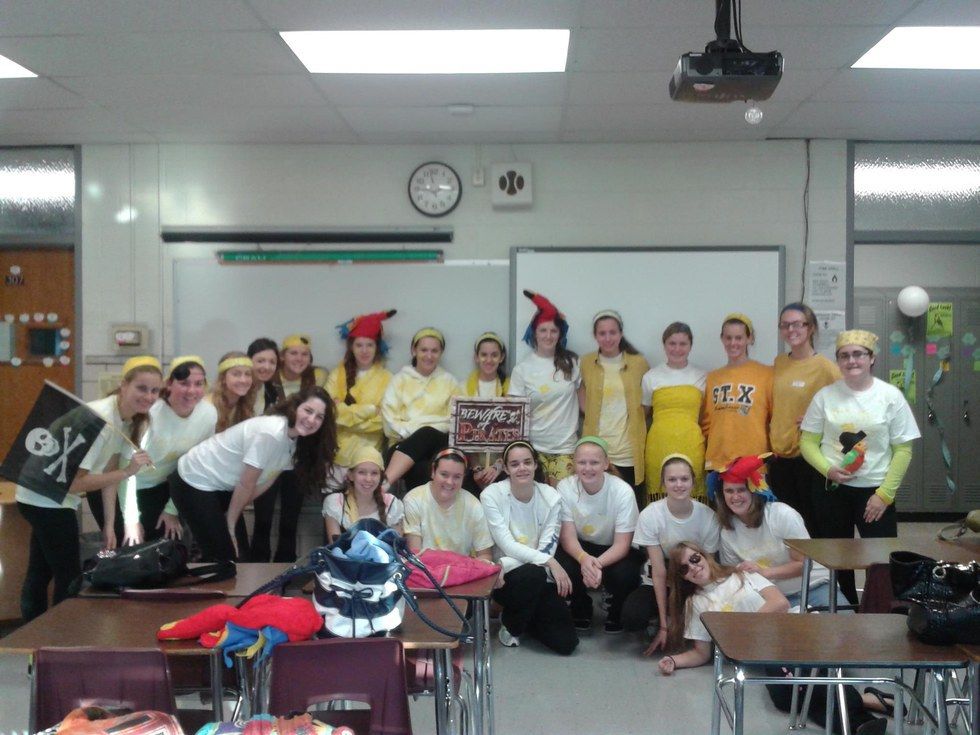 2. Our Many State Championships
One thing at Assumption we are known for is our athletics. I don't think in my 4 years at Assumption we did not have at least one team win a state championship. The volleyball team and cross country team always killed the athletics game.
3. Our Mercy Heritage
Celebrating Catherine McAuley is one way to connect back to the Mercy roots that we owe our school to.
4. Pep Rally
The Pep Rallies were the most exciting time of each sport season. The winter sports pep rally was the best because it was homecoming time and spirit competitions between the classes. The seniors also had fly girls, which we knew the class of 2014 had the best performance ever, no lie.
5. Rose Theatre
Having one of the best theatre programs in the state is pretty awesome, and the performances were always incredible. Being in RTC was one of the best experiences of my life, and I am so happy to be a part of that family.
6. Spring Break Talks
In college, it is weird if our teacher doesn't give us spring break talks. Mrs. Joaquin and Mrs. Bozio's talks were legendary, saying how you shouldn't mix the different zones on your body, or talking about STDs.
7. Retreat
Retreat was some of the best memories of my time at Assumption. Whether it was leading a retreat or going on retreat, it was a time you connected with yourself or your classmates. Senior retreat will forever live on as we learned how to live the fourth. The song "The Rose" will forever have a special meaning to us, and we will forever cherish Mount St. Francis.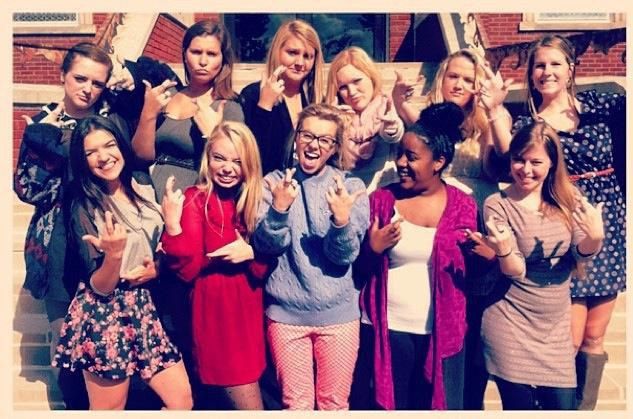 8. ACTS
During sophomore year, we all got to go out into the community and serve our community. I went to South Louisville Community Ministries, where I helped out the elderly and adults with special needs. It was one of the most eye opening experiences I could have gotten. Honestly, who also could forget those ACTS pants?
9. Mission Week
Another moment of the service opportunities we were able to go through. Different grades got to do different things, RTC went to do Bloom Theatre, or seniors got to go on retreat. Taking a whole week off of classes to do service and help the community was really worth while.
10. Christian Life Choices
Who could forget Ms. Ralph and the best class I could have ever taken at Assumption. I think a lot of us still have our Life Choices binder, and we look at it when we need to be reminded of something.
11. Pink and White Game
Where the boys dance at half time, and the girls play the football. Both AHS and SHA raise a good amount of money every year to go to breast cancer research, but we all know who the better team is. #TeamPink
12. Senior Prom
Senior prom was honestly the best dance we ever could have gone to at Assumption. Dancing the night away with your best friends, making unforgettable memories, that is what prom is all about.
13. The Pre-Flik Lunch
Can they please bring back taco wedges and 4 cheese pizza? That stuff was the bomb, and even in college I dream about eating food like that again.
14. Family Program
Just like the house system in Harry Potter, we had families of different girls from each class, and different competitions were held. Who can forget the classic chant "Birr, it's cold in here?" or the Kingstown hand sign of the crown?
15. Senior Honors/Baccalaureate Mass/Graduation
The senior tri-fecta was some of the most touching and spiritual moments that fully closed out our time at Assumption. With senior honors celebrating our academic achievements, Baccalaureate Mass closing out the spiritual side to it all, and the final moment of graduation going full circle and propelling us into the real world.