"Grey's Anatomy" has been a longtime love for me. From being in middle school and casually watching it with my parents on a Thursday night to binge watching it all in a matter of months once I got to high school. I have "my person" and I enjoy dancing it out.
I am more emotionally invested in the drama and love lives of the Grey's characters than I am in my own life. Losing patients that have coded, crying over characters being killed off and even being so emotionally distraught that it carries over to your actual life mood are all things a true Grey's fan has experienced. Here are some thoughts that all Grey's fans are thinking as we get into Season 14.
1. When's Christina coming back?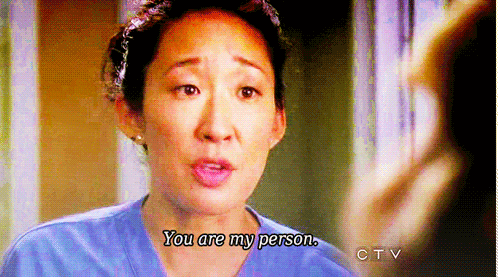 Shonda, you didn't kill her for a reason. Please give me my beloved girl Christina back. We all know Mer and Alex need her, we need her, just please Shonda, GIVE HER BACK!
2. Is Owen going to be all screwed up now and is Amelia going to be stable?
Amelia is one dark and twisty sister, but I think it is Owen's time to be all dark and twisty. I mean he thought his sister was dead for like 10 years. How messed up is this?
3. Derek isn't dead, right?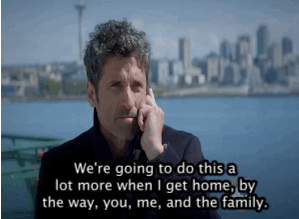 I literally watched the episode and bawled my eyes out. I knew it was coming beforehand because I was behind but come on Shonda. Let's be serious, no one would question the validity if you brought back Derek. No one. Not a word said. Tell us Meredith was in some coma and the entire past season was fake. We don't care, we need him back.
4. So, Riggs and Mer are def over now, right?
I was just getting used to liking them and then you throw in his old lover basically rising from the ashes after how many years? This is too much, don't play with me like that.
5. Shonda, who's gonna die next?
We all know it is coming. While we really don't have much room here for killing off characters, we know what you are thinking about. Jackson? April? Richard?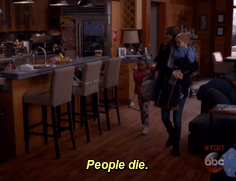 6. Maggie and Jackson?
They aren't actually getting together, are they? If you ask me, I am against it. JAPRIL FOR LIFE! I don't feel that Jackson and Maggie mix well. Maggie is just so, Maggie. If you know what I mean. Jackson and April need to be together, I need some happiness here!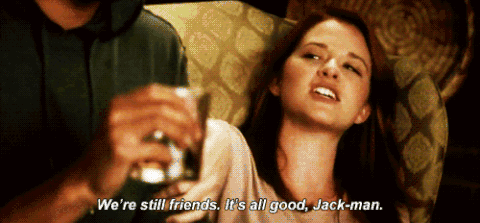 7. So, Alex and Jo are totally over.
Or are they? Alex went to jail, well almost, and then got out of the debacle and there has been very, very minimal info on this since. Don't keep me hanging. I had so much stress during that part of the season, it was overwhelming.
8. Does Meredith actually still have kids?
Zola? Ellis? Bailey? Where are they at though? Every so often I get concerned about if she actually remembers she has kids, or if that was just a fake portion of her life. Shonda, you wanna let us know how the fam is?
9. Hey, Teddy?
Teddy is making her way back. I don't know about you, but I am excited to see what is up with that. What will bloom out of this return? What chaos will be created?
10. Are we ever going to see Callie again?

Screw Penny, I need Callie back in my life. I need to see the adorable Sophia! Arizona and Callie don't need to get back together, but seeing Callie again would be very much appreciated.
11. Richard and Catherine?
So are they ever gonna make up? Did the firing of Minnick lead to a healing wound? Richard deserves to be happy, and Catherine needs to stop waving the all-powerful Avery flag.
12. What is going to happen to Arizona's love life?
Again, with the firing of Minnick is this going to be another heartbreak for Arizona? She had just started to open back up and ignite her fire. Can we have a little happiness, Shonda?
13. What is going on with April?
She needs a little break? Maybe she should think about what happened with Jackson on the trip. Where is April's happiness?
14. Where will Stephany's life take her?
After her grueling exit of saving a little girl and taking down a rapist? She needs to live her life, but are we going to learn where she goes? Probably not.
15. Is it finally going to END?

All good things must come to an end, and is that end really near? Is 14 the end of it all?